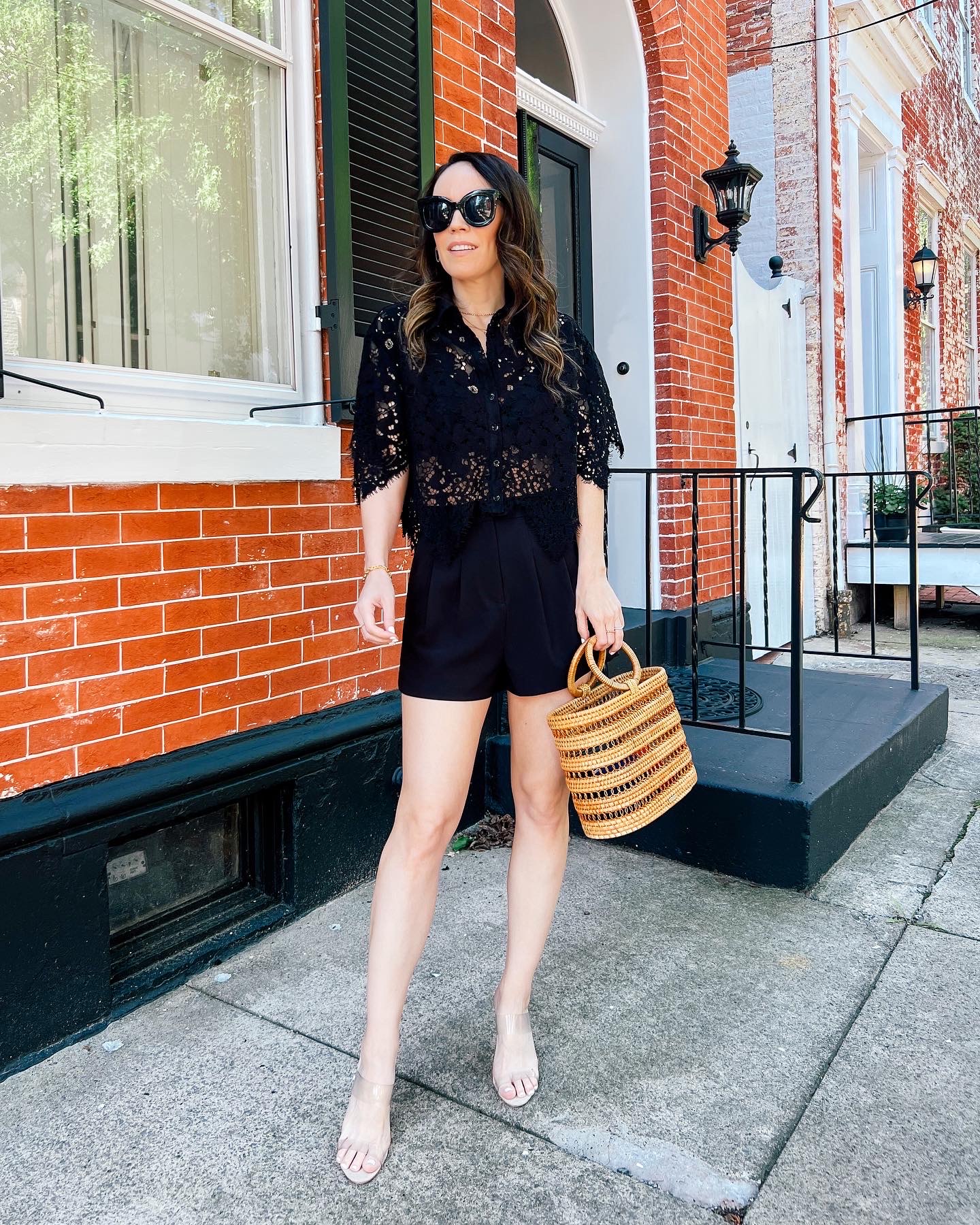 Top | Shorts | Sandals | Bag | Sunglasses
1. I have my eyes on this bag for fall and love the pattern!
2. It's still very early but I already am searching for fall/winter pieces to add my closet and this beanie is currently in my cart.
3. Ordered this skin tint this morning and will update you on my thoughts soon!
4. Shackets are hit or miss but this neutral toned one is so chic.
5. Ponchos are always a hit for me for fall/winter and this one comes in a few prints and is under $40.
6. OMG all the Halloween prints on the new Hanna Andersson pjs are so cute!! These are the only pjs I buy Miles and have been buying them for him since he was an infant.
7. These flats are a massive splurge but holy cow they are stunning.
8. And can we talk about these designer stud earrings?! Major statement piece.
9. My favorite braided tote bag in a hobo version – I need this!
10. Is it time to start buying fall candles? My vote is definitely yes.
11. The new Chanel fall nail colors that were just released are everything!