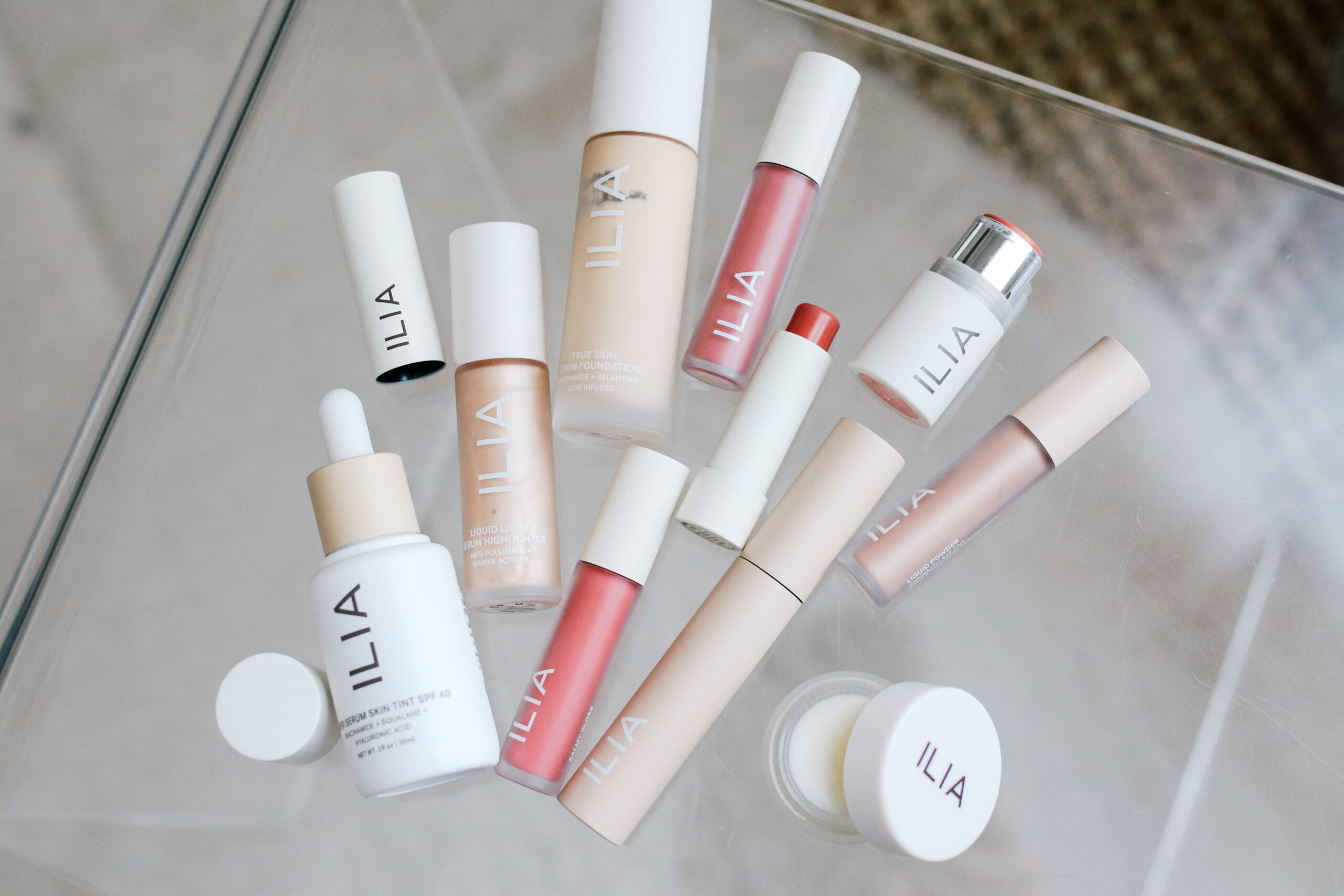 Ilia Beauty is one of my favorite makeup brands and I have a 15% off discount code for the next three days! Use code: MAREE15 to get 15% off your order. Here are some of my favorites from the line if you need some recommendations!
1. Ilia Super Serum Skin Tint in S2 Tulum – This is a holy grail foundation for me and one that I have repurchased a few times. Though it is quite sheer, it still manages to even out the complexion and cover everything I need it to. Because it's a skincare based foundation that has a serum-like texture, it melts into the skin and is virtually undetectable. Initially it gives a fresh skin finish but settles down to a more natural skin finish as the day goes on. For such a sheer formula, it manages to last and stay perfect all day long.
2. Ilia True Serum Skin Foundation – For a more true foundation formula, this is a great option that gives sheer to sheer medium coverage with a gorgeous natural finish. Not too dewy, not too matte. This also is a very long wearing foundation for me and one that really works well on my combination skin but doesn't cling to my occasional dry patches either.
3. Ilia Multi-Stick in In the Mood – I recently tested this out and love how easy it is to use. It's quite sheer so it's great for swiping on when you are in a rush or even when out and want to touch up. It can be used all over the face but I specifically like to use on my cheeks. The formula is a bit dry which I prefer so it glides on but doesn't get oily throughout the day.
4. Ilia Liquid Powder Eye Tint – A super sheer and foolproof eyeshadow. Though I prefer a bit more pigment to my eyeshadows, this formula is great to apply and blend with your fingers for a hint of color. I also love to use this a base eyeshadow under another color.
5. Ilia Balmy Tint Hydrating Lip Balm – If you are someone that doesn't love a lipstick and wants a hydrating formula with a bit of color – these balms are it! The formula is super creamy and keeps my lips hydrated all day long though it's also super pigmented so you can wear it with a full face of makeup and still look polished.
6. Ilia Balmy Gloss Tinted Lip Oil – As an alternative to gloss, a lip oil is a much better option. It has a very slippery texture at first but has fantastic pigment and really keeps the lips well moisturized. There is a bit of a shine like a gloss but without any stickiness.
7. Ilia Liquid Light Serum Highlighter – The texture of this highlighter is gorgeous. Very lightweight and thin and can be used on the cheekbones, mixed in with foundation or on the entire face under foundation. The glow is perfection.
8. Ilia Fullest Volumizing Mascara – One of my all time favorite mascaras – gives major dramatic lashes!
9. Ilia Lip Wrap Overnight Treatment – This lip mask is so decadent and amazing. Great to use at bedtime but also to prep the lips before you apply your lipstick or lip gloss.