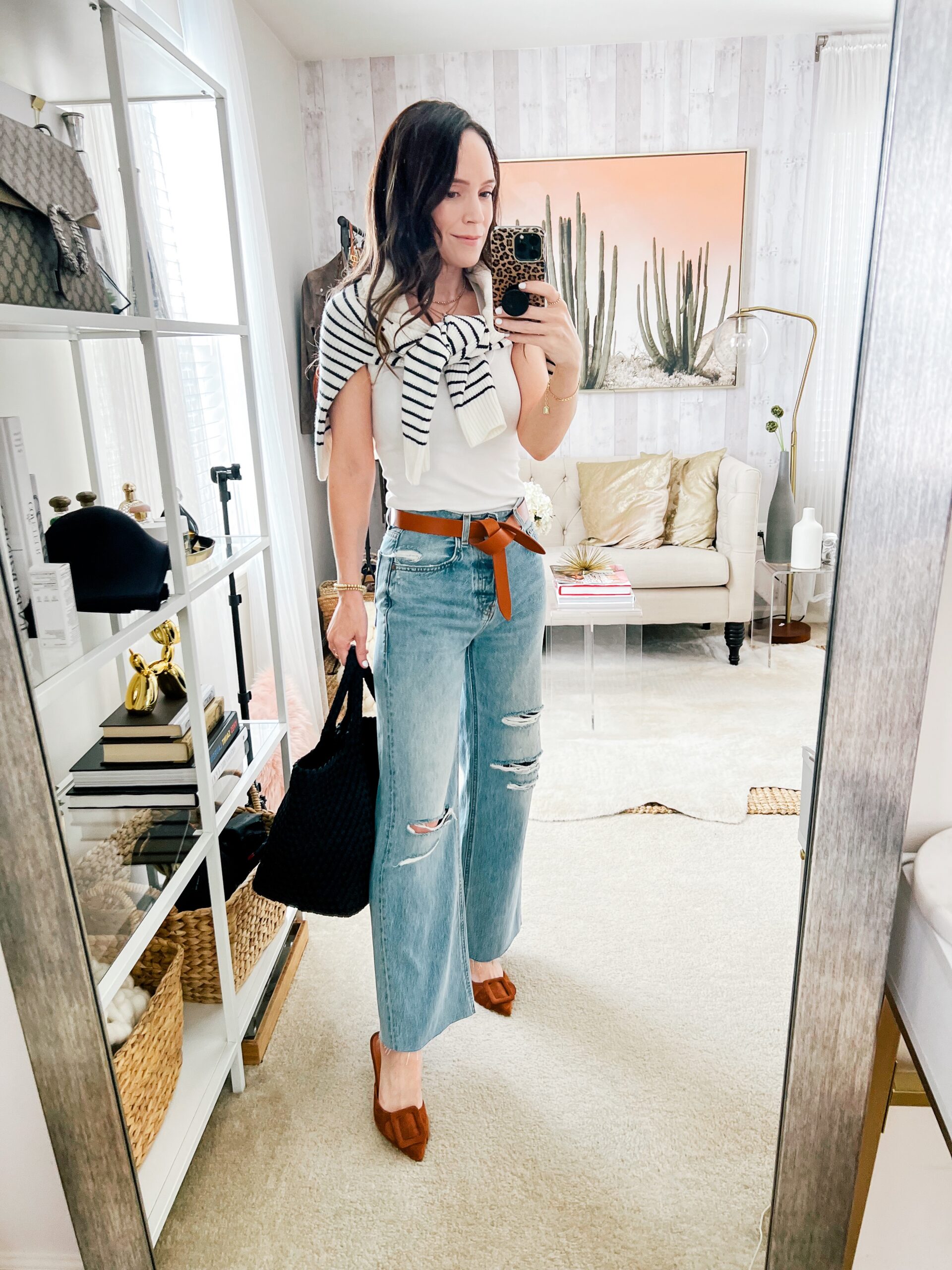 Sweater | Tank | Jeans | Shoes | Bag | Belt
1. I've been loving this new fragrance so much and am now contemplating getting the matching body lotion!
2. These wide leg cropped denim are a major splurge but they are STUNNING.
3. I love that this tote is neutral but still quite unique and perfect for everyday.
4. Two shows that you need to put on your must watch list: the Woodstock documentary on Netflix called Trainwreck and Black Bird on Apple TV. Both are SO good!
5. Shop all my updated Revolve favorites here.
6. I just ordered these makeup sponges from Amazon after one of you raved about them. Stay tuned for my thoughts!
7. This button front top is a great transition piece to buy now and wear into fall.
8. I love a matching set and this cozy sweater set looks like everything I want to wear when it cools down.
9. It's taking me so long to furnish my family room but it is slowly coming together. I just ordered this floor lamp for the corner and it's finally being delivered tomorrow!
10. I've talked about these CBD sleep gummies a ton on my Instagram, and I just ordered a new jar of them. They work so well for me! (my discount code is: alittlebitetc)
11. Miles starts Pre-K in a few weeks and he will be bringing his lunch everyday. I love the lunchbox that I ordered for him but am thinking I may get some of these organizers for inside too!