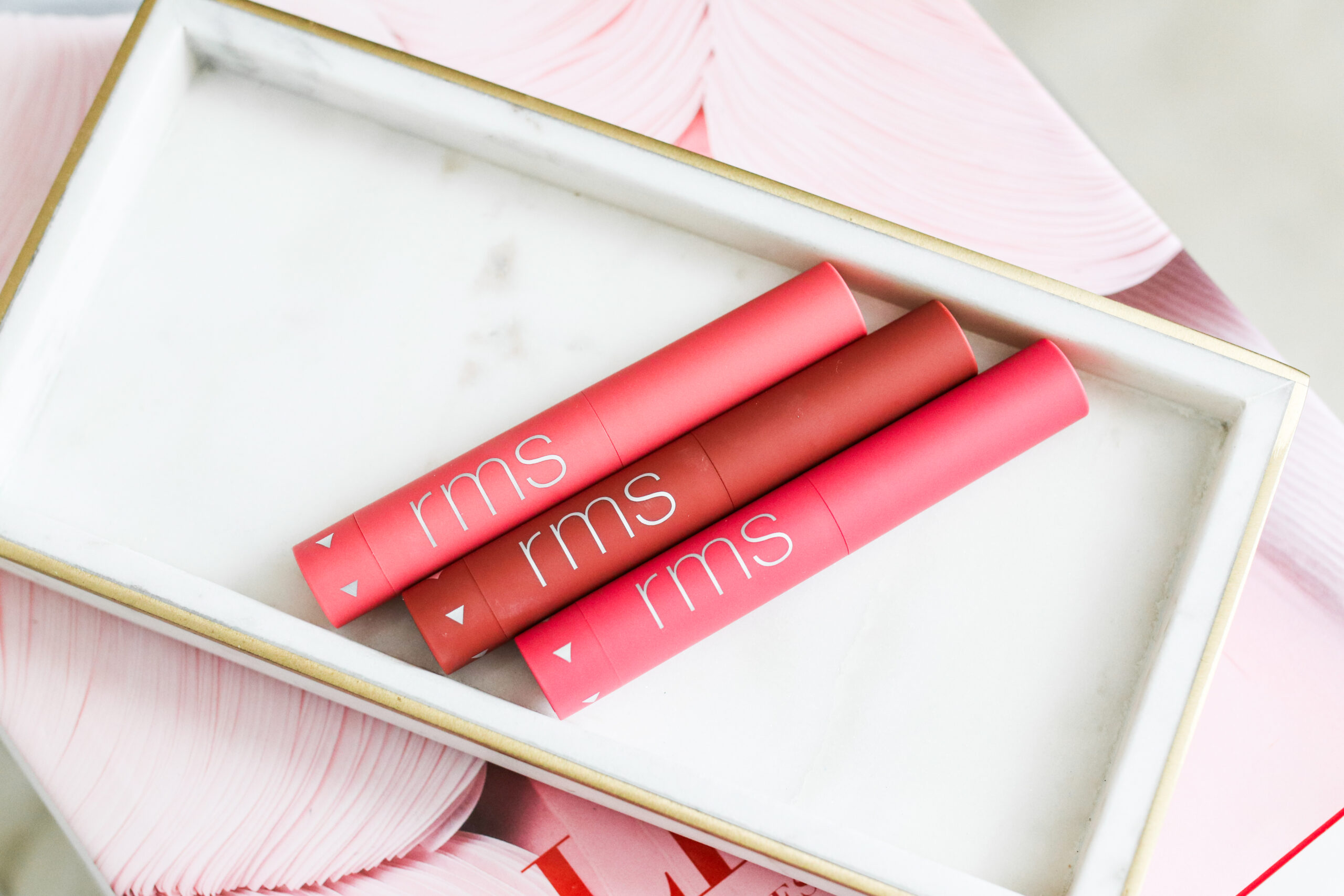 After falling in love with the RMS Supernatural Radiance Serum SPF 30 (read my review here), I have been wanting to try more new launches from RMS Beauty. I've tried some products in the past and loved some things while others were not a hit, but the Radiance Serum has become an instant holy grail so I was intrigued to try more. I am a sucker for all lip products and always want to try any new launches that come out and these Legendary Serum Lipsticks sounded so interesting! They are a full coverage lipstick with a weightless lip-serum feel. To be honest, I couldn't imagine what that would be or feel like and after trying them I can honestly say there is nothing like them in my entire makeup collection!
RMS Beauty Legendary Serum Lipsticks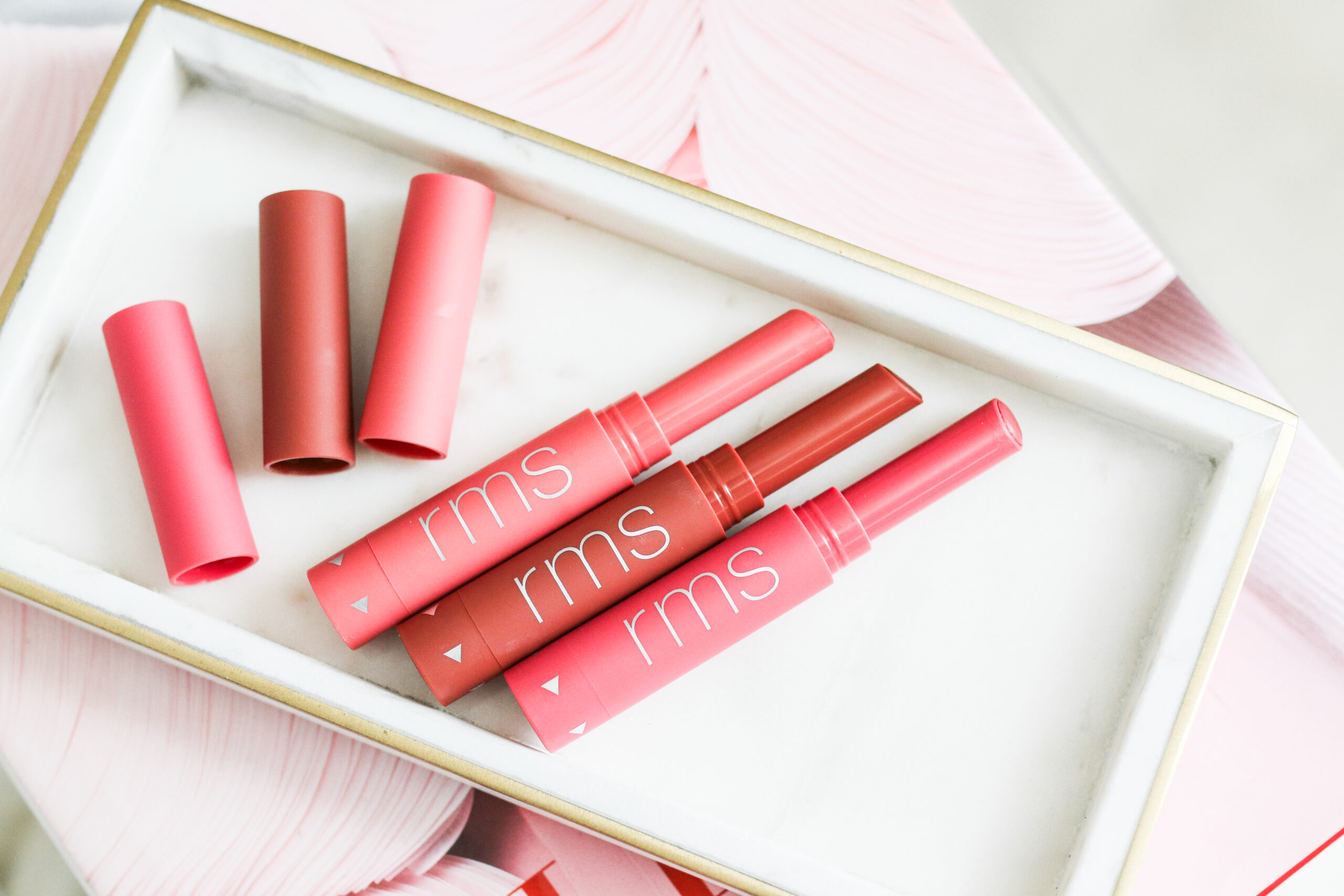 The RMS Beauty Legendary Serum Lipstick is a unique formula and one that I have never seen before. It's a lip stain that provides nearly full coverage in just one swipe! It's intensely pigmented and very long lasting which sometimes can mean that the formula could be a tad drying on the lips. But that is NOT the case with these lipsticks. They manage to be intensely hydrating, comfortable and nourishing on the lips.
Texture
The texture is hard to describe but it feels like a serum and full coverage lipstick combined into one. It's incredibly creamy and soft on the lips but does not move once it is on.
Coverage
Intense full coverage with just one swipe but still feels weightless on the lips. I have never tried a formula like this before and have been blown away with it since I first tried it.
Ingredients
It is supposed to deliver up to 8 hours of hydration and for me that was definitely the case! My lips felt great the entire time wearing these lipsticks. It's a water-based formula mostly made up of bitter cherry fruit water that helps to smooth and revitalize the lips. There is also plum extract and a trio-wax complex that contributes to the velvety soft finish.
Longevity
For me the color lasted 6+ hours with no need for a touchup and my lips stayed hydrated and soft the entire time.
Finish
While these Legendary Serum Lipsticks are intensely pigmented, the finish is velvety and satin. There is no shine or gloss to them but they aren't flat or dry like a matte formulation.
RMS Beauty Legendary Serum Lipstick Swatches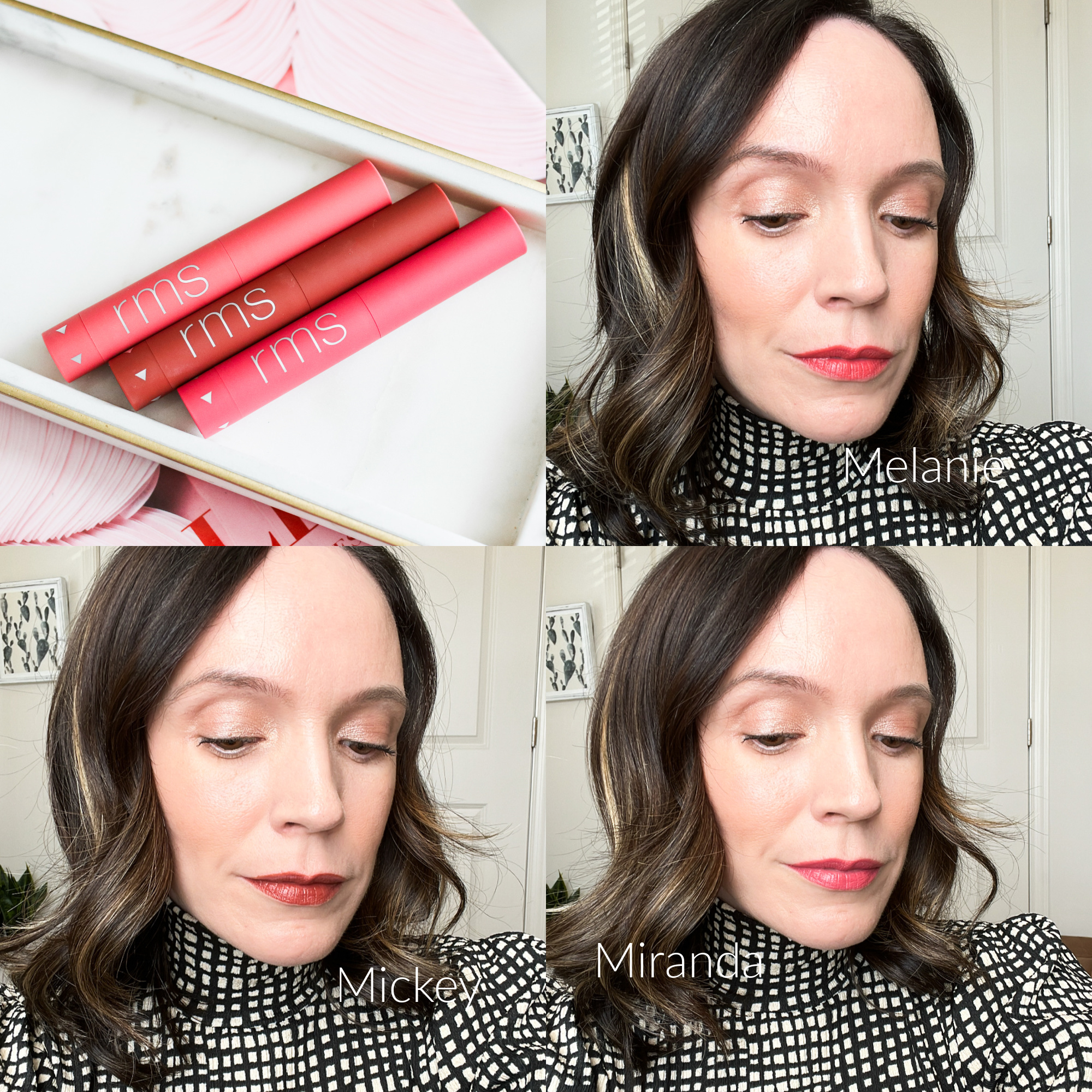 The colors in the range are all bold and intense though I do wish they would come out with a few nude or subtle neutrals because the formula is absolutely amazing! Miranda is my favorite out of the three that I own and is definitely a great shade for everyday if you want a pop of color. Melanie is a gorgeous vibrant coral and Mickey is great for fall and winter. Here are all the shades in the range and a description of each one:
Where to Buy the RMS Beauty Legendary Serum Lipsticks