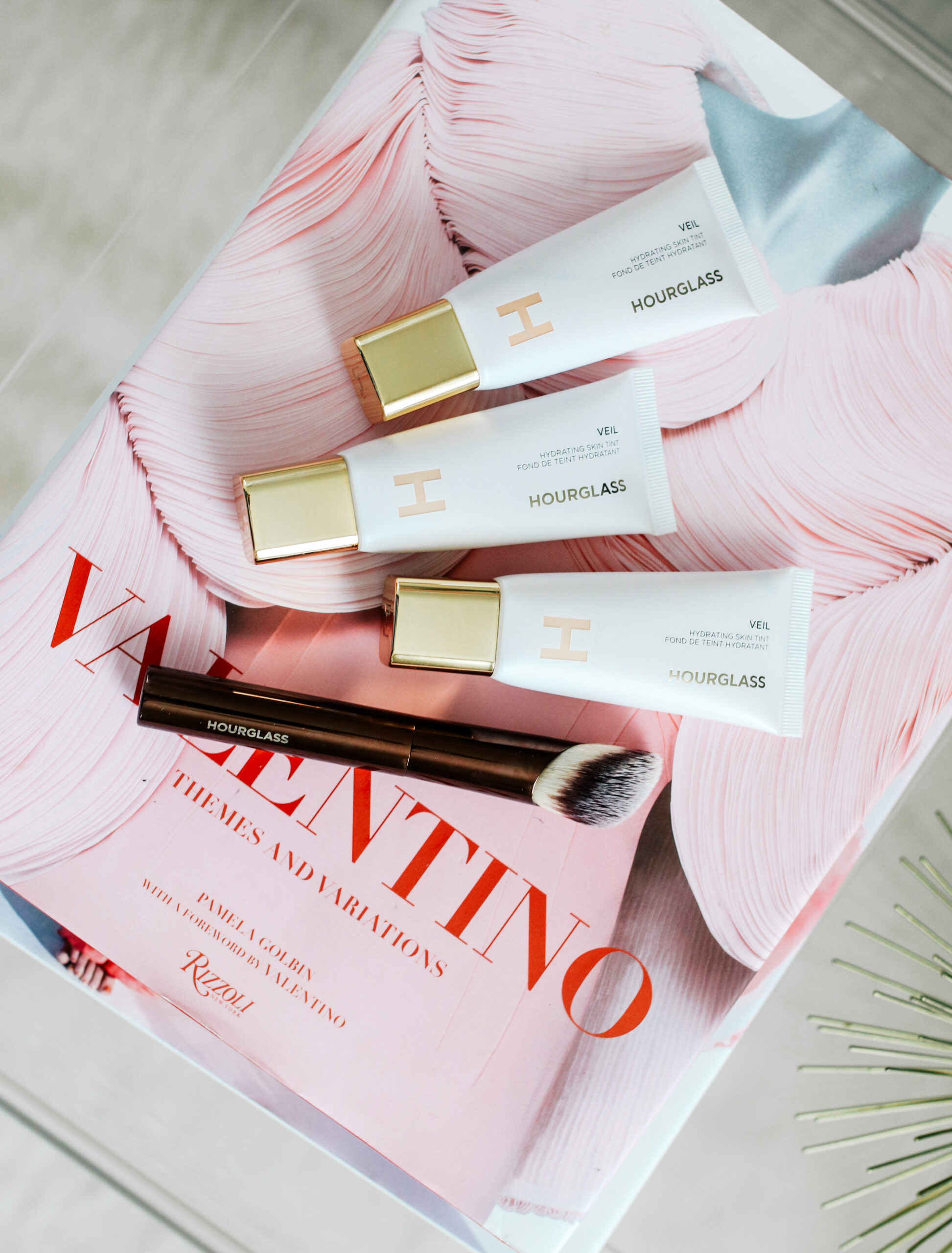 Hourglass just launched their newest complexion product, the Veil Hydrating Skin Tint, and I had the chance to test the formula when they sent over a few shades to try. As someone who loves to wear a full face of makeup everyday but still prefers lightweight formulas, this sounded like an absolute dream. It's designed to be lightweight, super hydrating, plumping and give the skin a healthy glow. I do love a healthy glow finish to my foundations since my skin is more normal to slightly dry these days. But I wanted to test it in the heat and humidity to see if it held up or got super shiny.
Hourglass Veil Hydrating Skin Tint Review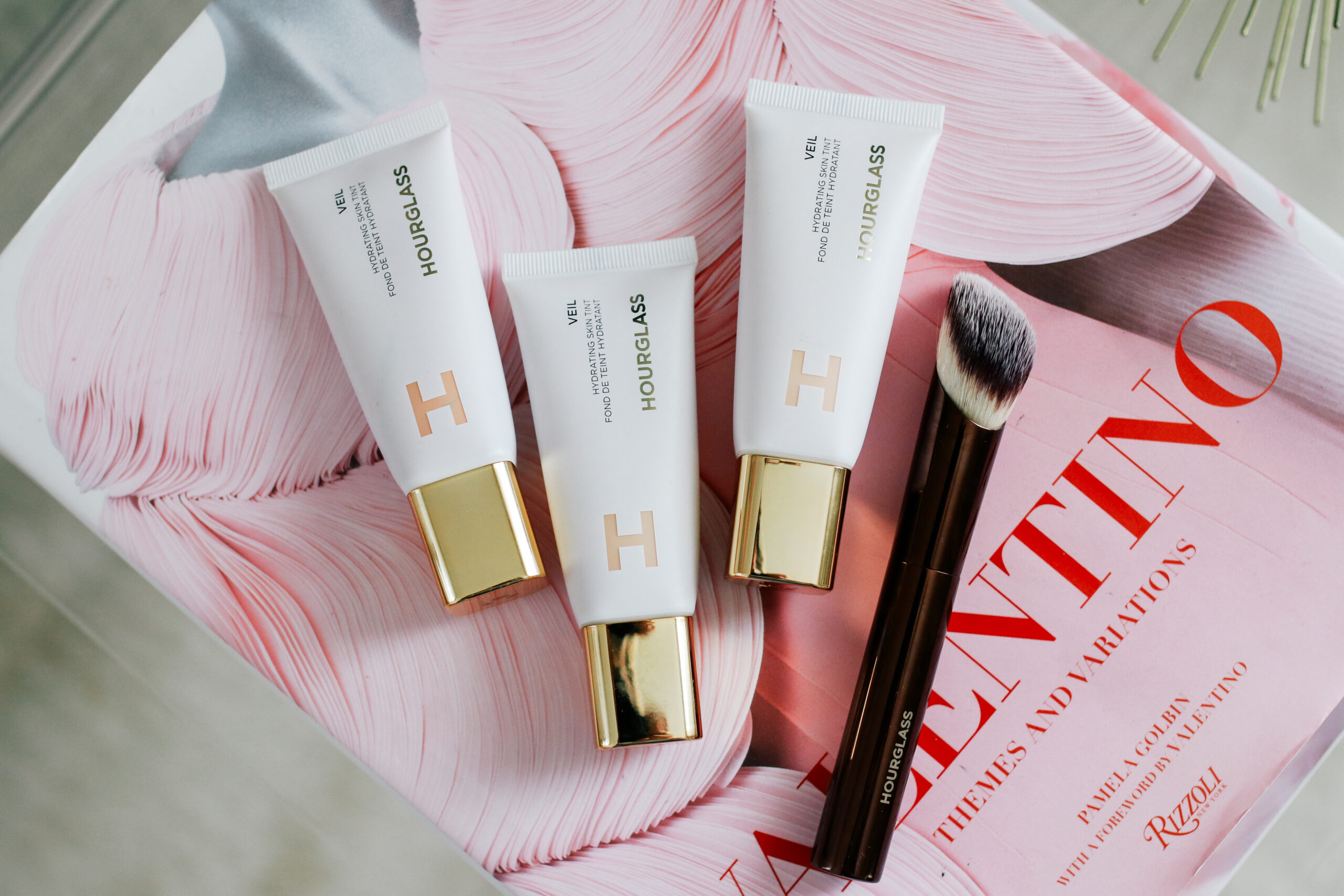 I am so glad they launched this formula during the summer. The texture and feel of it are perfect for the heat and humidity. Though it is just a skin tint designed to even out the skin tone and slightly blur imperfections, I found that it still managed to cover everything I needed. I only needed to add concealer to stubborn blemishes or under my eyes because the skin tint covered any other imperfections. Initially it goes on with a dewy and glowy finish giving the skin a radiant look to it. For me, it does settle down to a slightly more natural finish without being too shiny.
Hourglass Veil Hydrating Skin Tint Skincare Benefits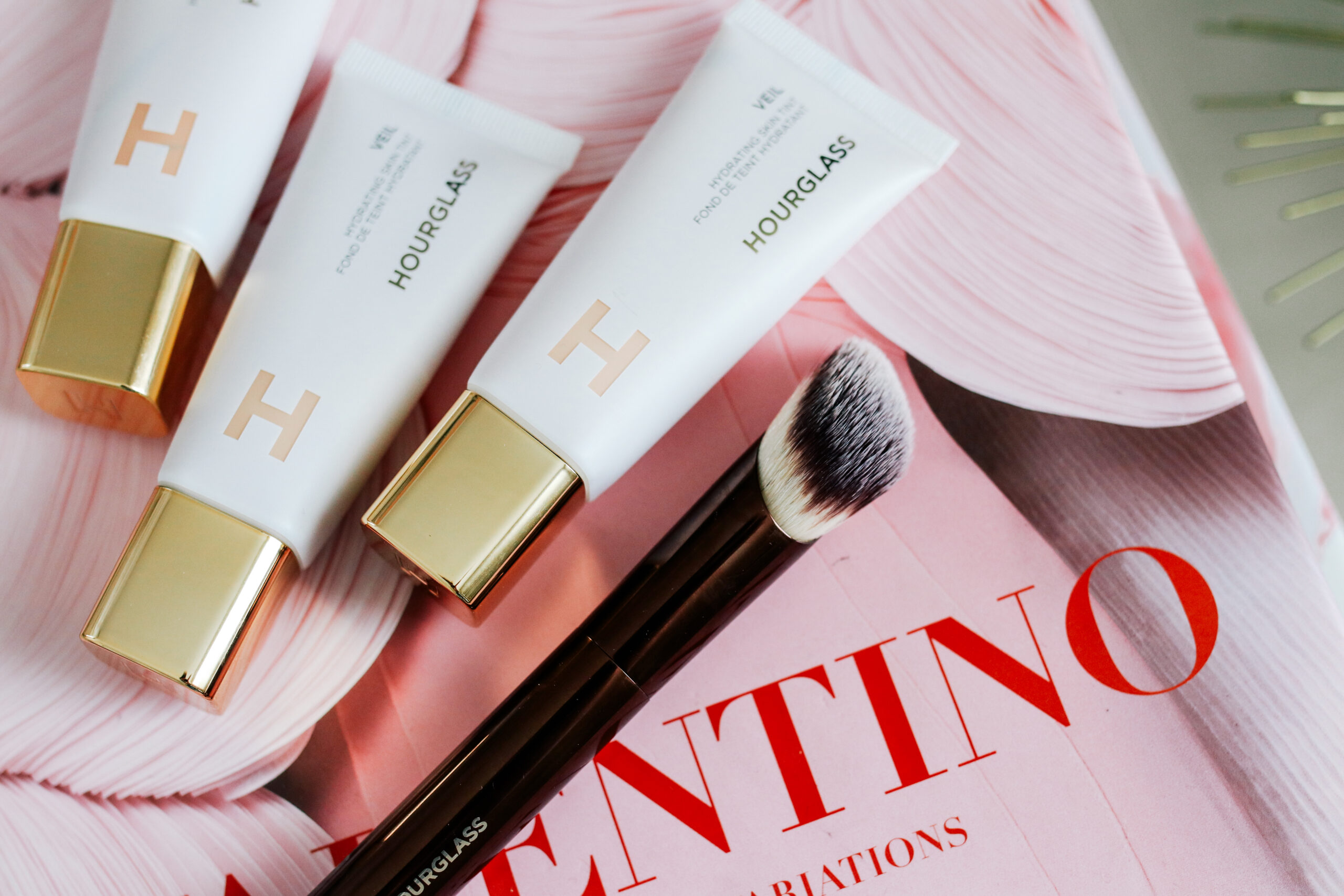 I am huge lover of hyaluronic acid because of its ability to hold onto moisture in the skin, deeply hydrate and plump the skin. So I was thrilled to see that it is one of the ingredients in the Hourglass Veil Hydrating Skin Tint. In addition to hyaluronic acid, it contains plant-based squalane and meadowfoam seed oil that help to nourish the skin making it appear and feel smoother throughout the day. You will notice the immediate effects of this hydrating and nourishing formula. Because the skin instantly looks plump and supple after applying.
The tint is super lightweight and comfortable on the skin. But I was worried that it would not hold up in the heat and humidity. Or at the very least it would begin to pull apart around my chin or nose. I wore it for a full 10 hours multiple days in a row. And was shocked at how well it wore. It didn't get additionally shiny or greasy. And there was only one day that my chin got a little patchy looking. But I attributed that to not drinking enough water (I always see patchiness on my chin if I am dehydrated). I also think this would be a gorgeous formula to wear into fall and winter. It will help keep the skin moisturized in the cold weather.
Hourglass Veil Hydrating Skin Tint Swatches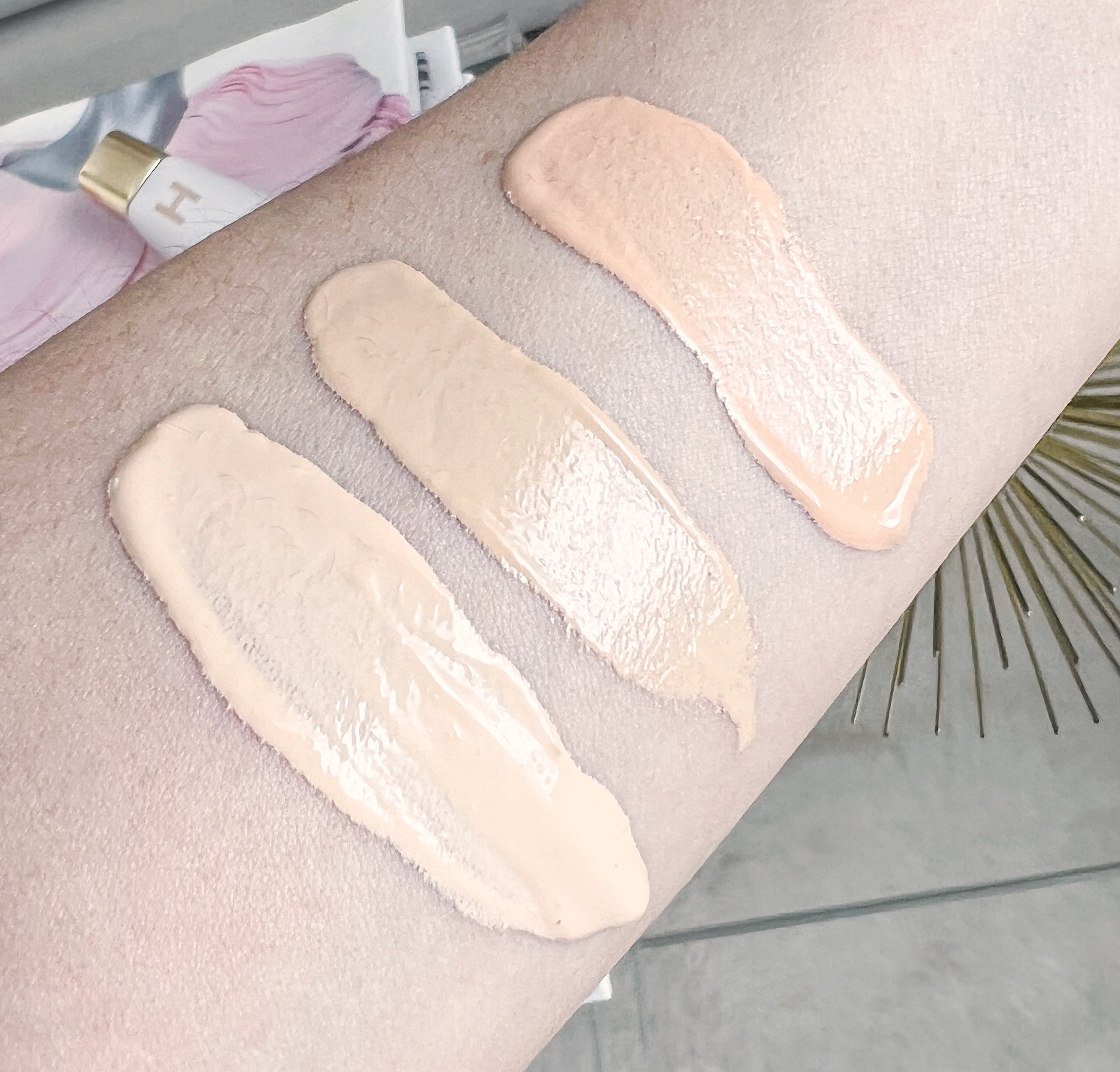 Swatches for left to right: 1 Fairest with Cool Undertones, 3 Fair with Neutral Undertones and 4 Fair with Cool Undertones
There are 18 shades in the range and all have either cool, warm or neutral undertones. I think shade 1 would work for me during the winter. But at the moment, it's a bit too pale in the summer (mainly because I wear self-tanner). Shade 3 ended up being a perfect match for right now. The shades are slightly flexible and somewhat adapt to your skin tone. And I don't find that they oxide on me.
I'm normally someone who applies all of my foundations and skin tints with a sponge. But I have been using the Hourglass Ambient Soft Glow Foundation Brush and love it. The texture and formula is very hydrating so sometimes using a sponge can soak up a ton of product which ends up wasting it. The brush picks up just enough product and blends it beautifully.