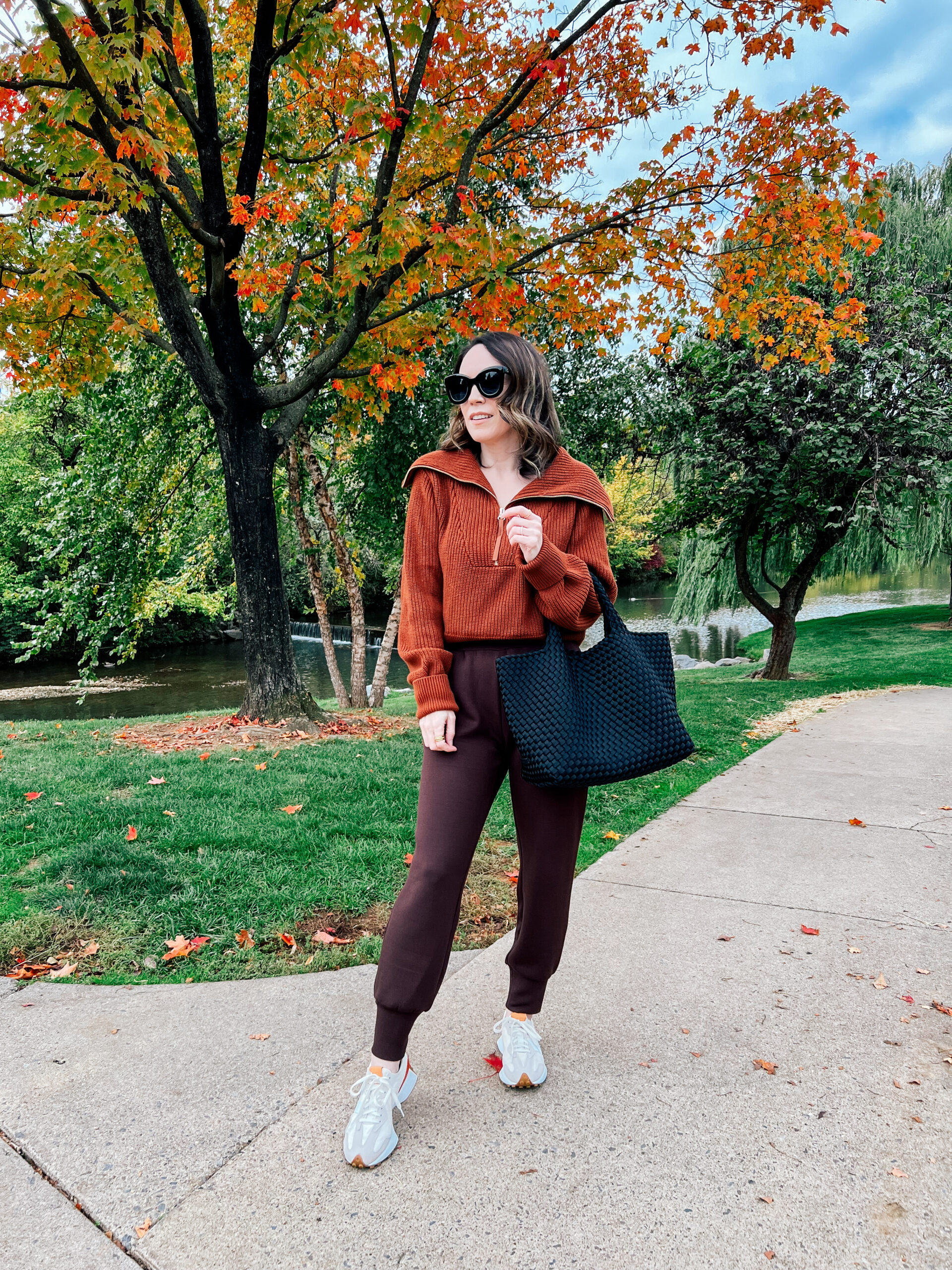 Pullover | Joggers | Sneakers | Bag | Sunglasses
Friday Finds 10.20
1. I have these Chelsea lug boots in black and wear them non-stop all winter. I am loving the other neutral colors available now!
2. For any tea lovers in your life, these tea cups and saucers are so beautiful.
3. These brown velvet ballet flats are perfect for winter. A great dressier alternative to heels.
4. My favorite braided tote bag (the one I am wearing in the above photo) is this rich green color is currently on sale. The sale ends today.
5. This mini hobo bag is great for evening and under $35.
6. Cozy season is here and these slippers look so comfortable! And they would make a great gift idea too.
7. How chic is this cashmere cardigan? And it's under $60.
8. These rhinestone ballet flats are currently in my cart! I am loving this trend and these are a great price point to try the trend.
9. As someone that loves podcasts, especially scary or true crime ones – this list of 12 thriller podcasts is perfect. I plan to start binge listening to them today.
10. OMG I love all the colors in this sweater! Such a great break for neutrals but still would look great with a dark pair of jeans and brown flats.
11. I just finished the Beckham documentary on Netflix about David Beckham and his soccer career. Though I am not a sports fan, I LOVED the documentary. His relationship with Victoria is especially entertaining to watch. LOL
12. This is the most stunning statement necklace to wear for the holidays.
13. Another great flats option for the holidays. I love the metallic finish and pointy toe.
14. I'm such a sucker for packaging and this new Jo Malone candle is so festive. And the scent sounds amazing. Additionally this body and hand wash set has the same kind of packaging and is gorgeous!
15. I'm a huge fan of Phlur fragrances and saw that they just launched body mists. A great price point and the scents are so intriguing.
Check out more Friday Finds here.