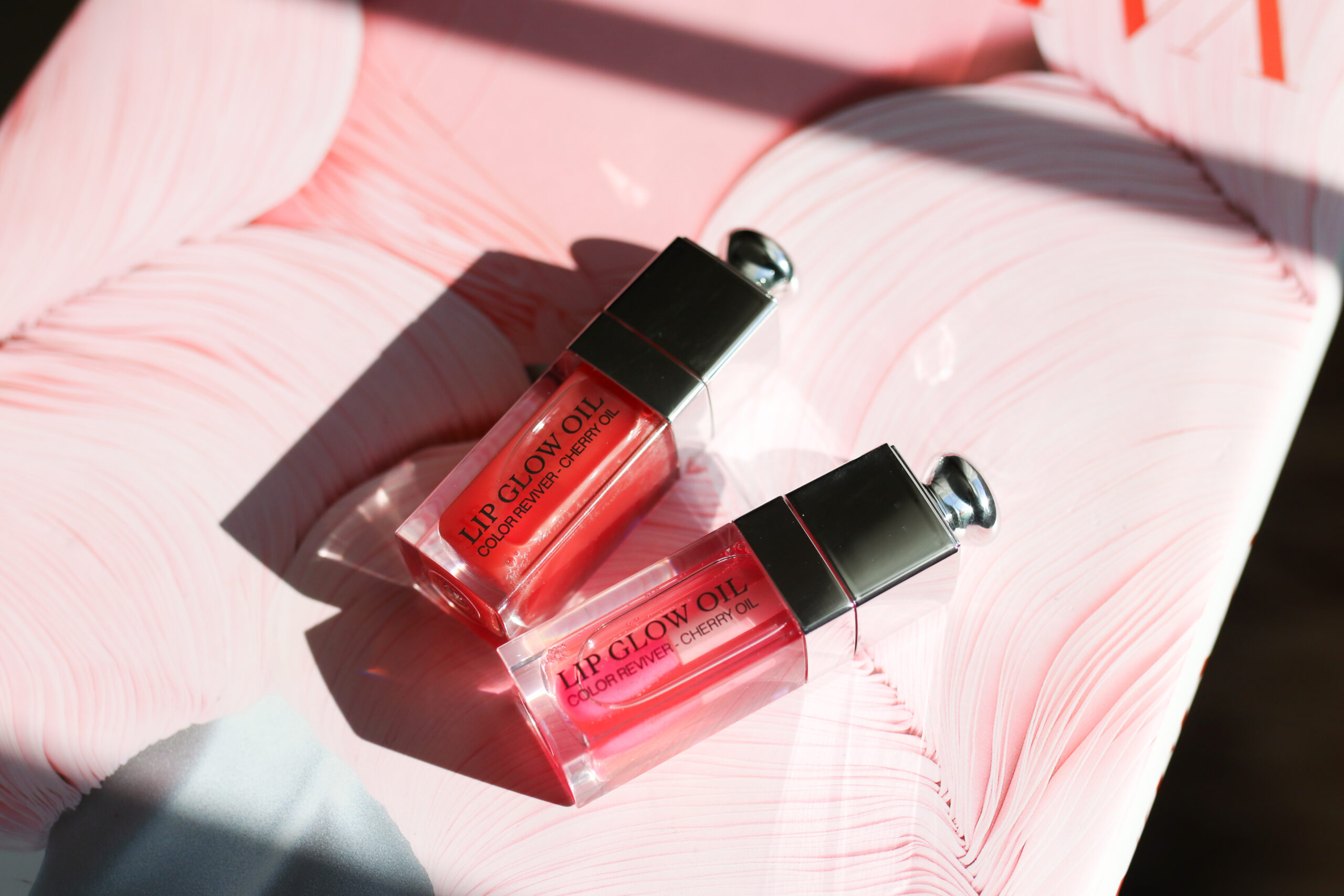 Lip products are probably my favorite makeup product which is evident by the sheer number of lip products that I have. And even though most of them are in the same color family, they are ALL DIFFERENT. Ha! While I sometimes enjoy a matte lip product, I am more drawn to a glossy or creamy finish. Something that hydrates my dry lips as well as delivers a gorgeous color payoff. Lip oils are a slightly newer formula to emerge over the past few years and I have become quite the fan.
The difference between a lip oil and lip gloss often is the addition of added skincare ingredients into a lip oil that help to nourish, hydrate and sometimes heal the lips while also delivering a gorgeous pigment of color. When lip oils first launched they were positioned as a more intensive treatment for the lips often to be worn at night or when the lips needed extra care, but now lip oils are one of my favorite products to wear everyday with my makeup.
I don't know why it took me so long to try the Dior Addict Lip Glow Oil especially since I have seen it buzzed about on social media for a few years. But I finally decided to order one shade to try (for review purposes *wink wink*) and though my wallet sadly is not happy about this news, I totally get the hype. I get the hype so much that I ordered a second color a week later to add to my collection. I thought I would do a full honest review on the formula, what I like about it and whether I think it is worth it or not.
Dior Addict Lip Glow Oil Review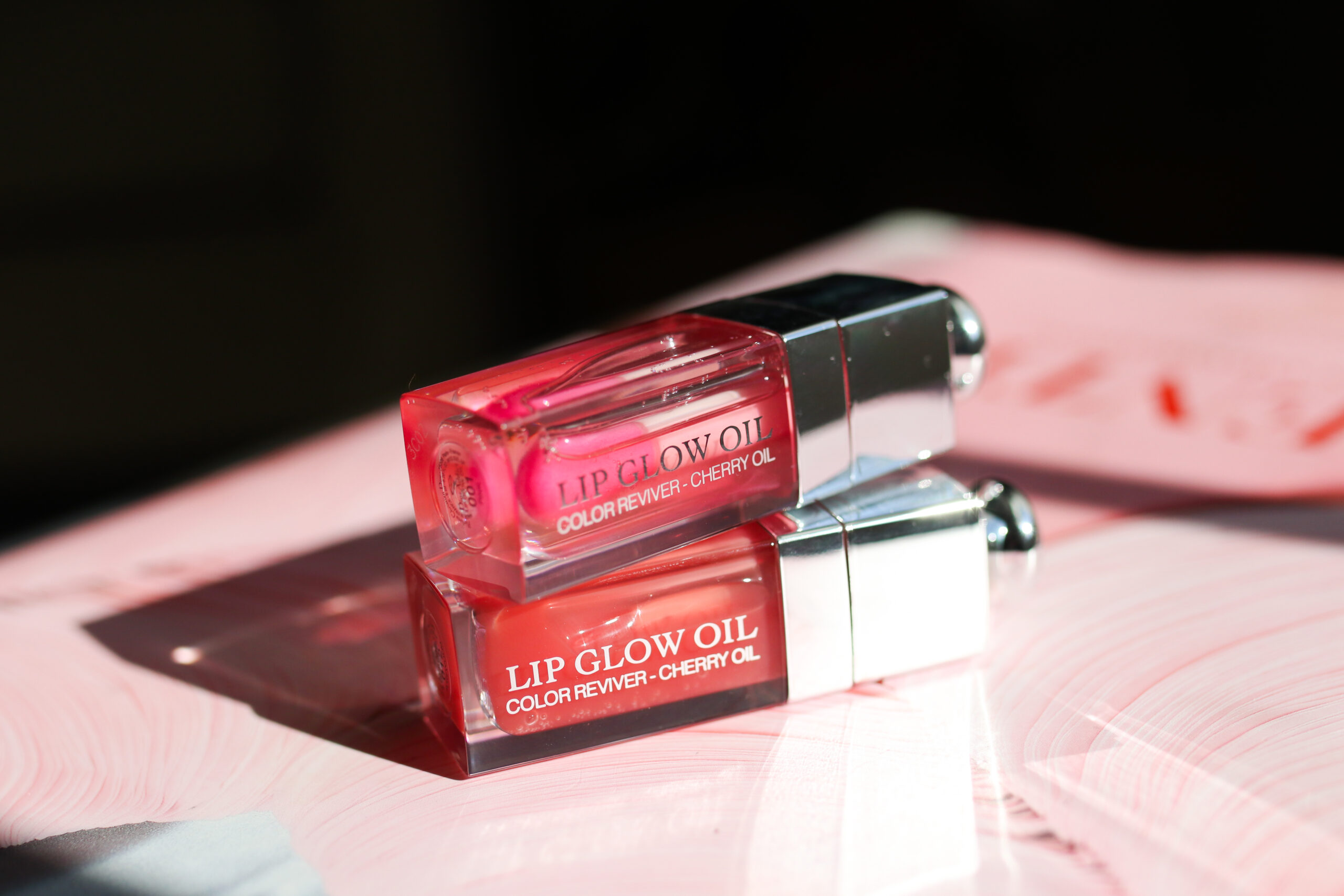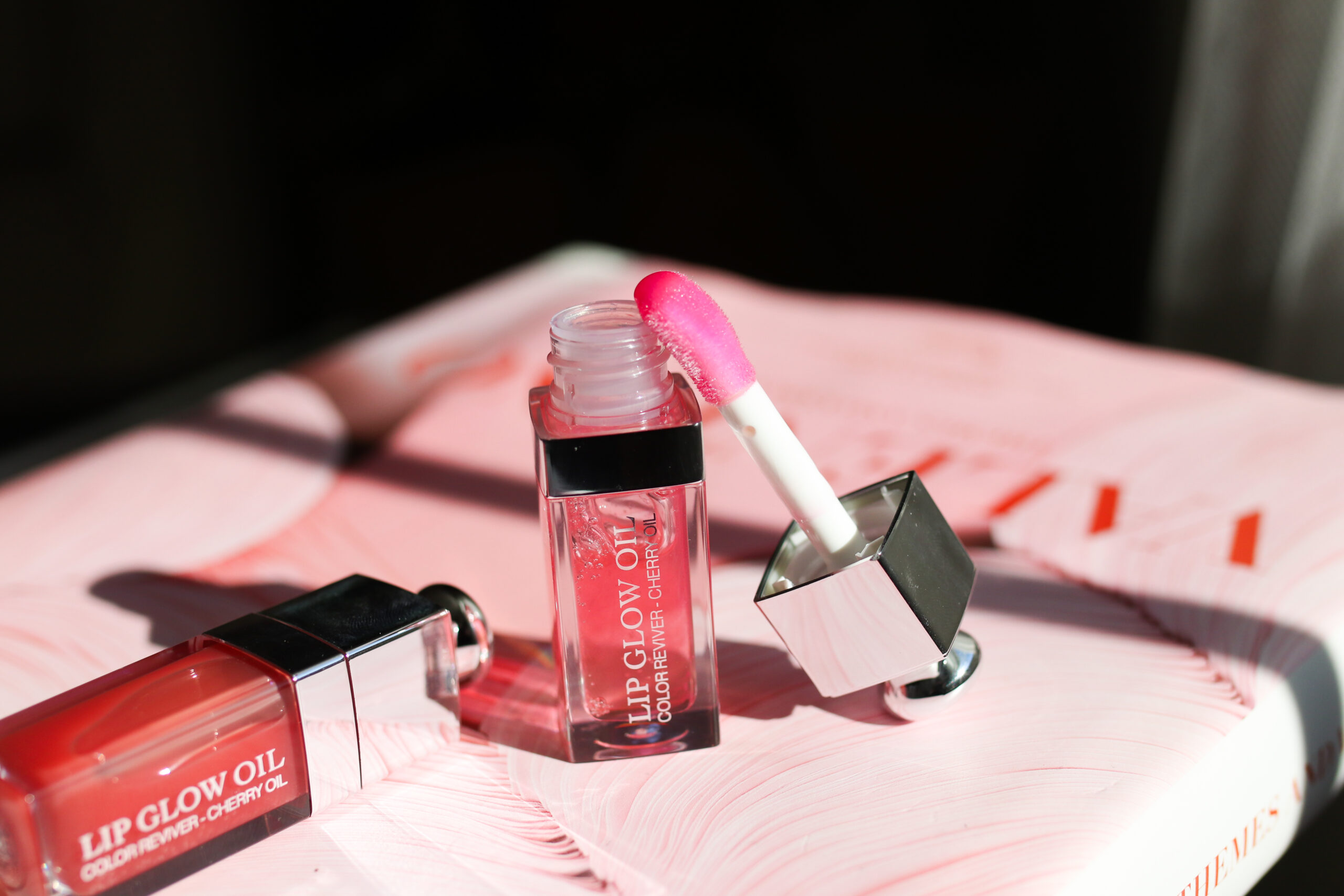 I've used quite a few lip oils over the years but I have to say, the Dior Addict Lip Glow Oil formula is one of my favorites! Here are a few reasons I love the formula:
Extremely high shine without being sticky
While lip oils are known for being extra shiny and glossy because of their nourishing ingredients, the Dior Addict Lip Glow Oil provides an almost glass-like finish to the lips. For being such a thin formula, it gives a mirror finish to the lips without being uncomfortable or tacky.
Dior Addict Lip Glow Oil Ingredients
Much like other lip oil formulas, the Dior Addict Lip Glow Oil contains ingredients such as cherry oil that really nourish and condition the lips. Your lips will feel nourished and moisturized continually throughout the day.
Longevity
Any glossy or oil lip formula will never last as long as a matte or full coverage satin formula, but I have found the Dior Lip Glow Oil to be one of my longest wearing lip oil formulas. I don't find myself having to touch up as many times throughout the day as I do with other lip products. The soft doe foot applicator is really comfortable to use as well. It picks up just enough product to really coat the lips without having to add a ton of product.
Dior Addict Lip Glow Oil Price
I will be the first to admit that this is a pricey lip oil. And with the tons of other formulas available now, you can definitely get something comparable or just as enjoyable for a lower price point. However, there are times when I purchase a luxury beauty product and don't feel the performance justifies the steep price tag, but that is not the case with the Dior Addict Lip Glow Oil. I was immediately impressed by the color payoff, the feel, the look and the wear of it from the first time I tried it. I also find that because it is more long wearing than other lip oils, I don't anticipate having to repurchase any time soon.
The look of the Dior Addict Lip Glow Oil on the Lips
If I had to identify one specific feature that really made me fall in love with this formula, it's the mirror-like effect it gives to the lips. After only a few seconds of application, the formula leaves my lips looking like glass. All fine lines look minimized, lips look plumper and the shine is like no other. It's also designed to enhance the natural color of the lips while still giving a hint of pigment depending on the shade you choose.
Is Dior Lip Glow Oil Worth It?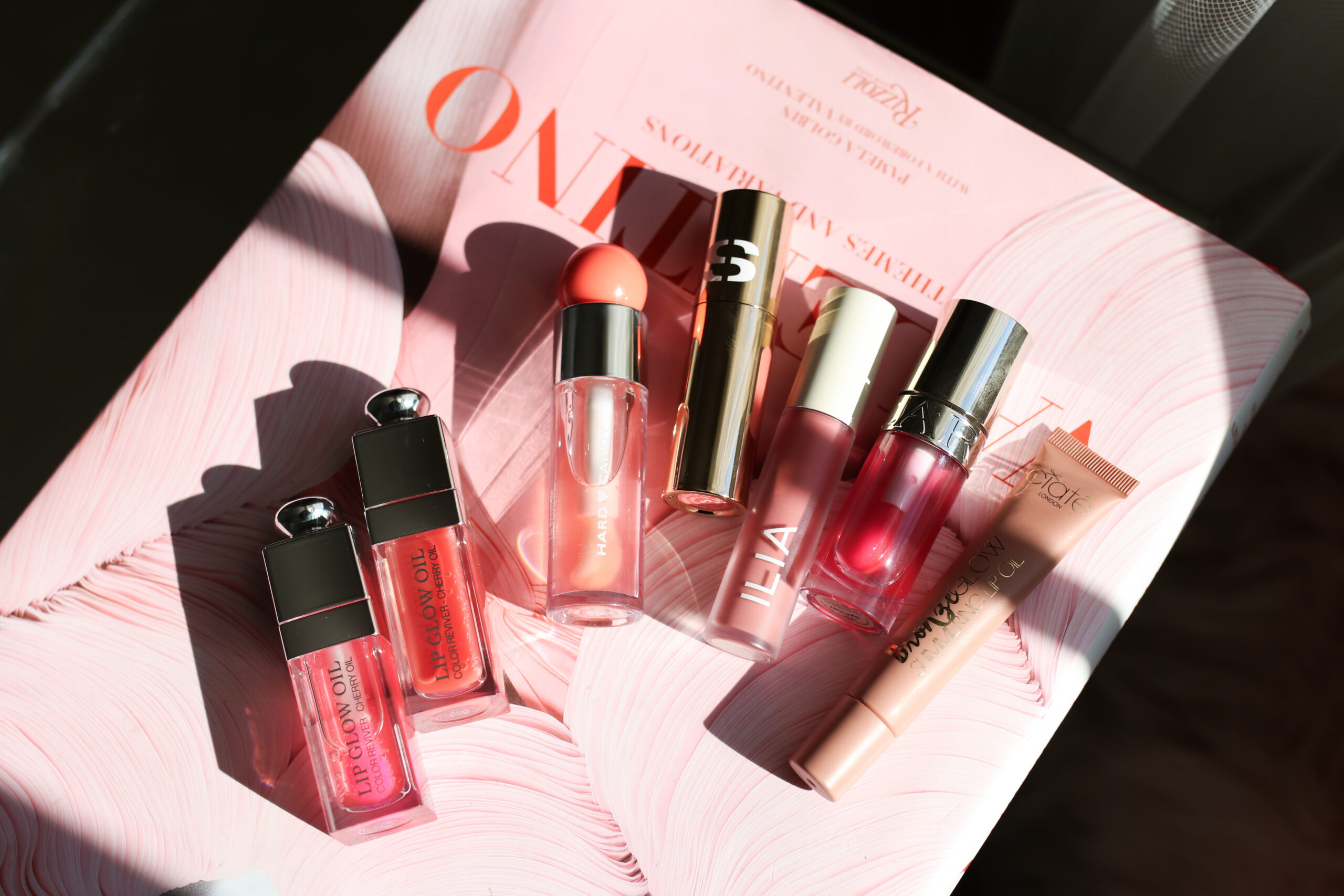 Personally my experience with the Dior Lip Glow Oil has been so positive and I find that it has lived up to my expectations. The price is high but I feel that it delivers on quality, finish and performance. I have quite a few lip oils and while currently the Dior Addict Lip Glow Oil is my favorite lip oil formula, here are how it compares to those other products:
This formula provides a LOT more pigment and feels almost like a serum on the lips compared to a super glossy oil. Very nourishing and great color payoff, but the mirror-like gloss finish does not come close to the Dior Lip Glow Oil.
The Clarins lip oil is probably the closest in my collection to the Dior Lip Oil in terms of texture, pigment and shine but the Dior lip oil blurs the lip lines more and makes the lips look more full.
The price point on the Hard Candy lip oil is under $10 so it's a great affordable option. It is a tad more sticky and requires a few extra applications to really provide the shine that the Dior Lip Oil provides in 1-2 swipes.
This lip oil is the most expensive in my collection (even more than the Dior) and to be honest, it doesn't even come close to the Dior Addict Lip Glow Oil formula. It's very thin and provides more of a stain to the lips with minimal shine – like a tinted lip balm. Even adding a few layers will not build up the glossiness to what I prefer.
Before trying the Dior Lip Oil, this was my favorite go-to lip oil for intense mirror-like shine. It only comes in one shade but does a great job at blurring the lip lines and makes the lips look like glass. However, when I compared it to the Dior Lip Oil, it's not as glossy or as long wearing.
Dior Addict Lip Glow Oil Swatches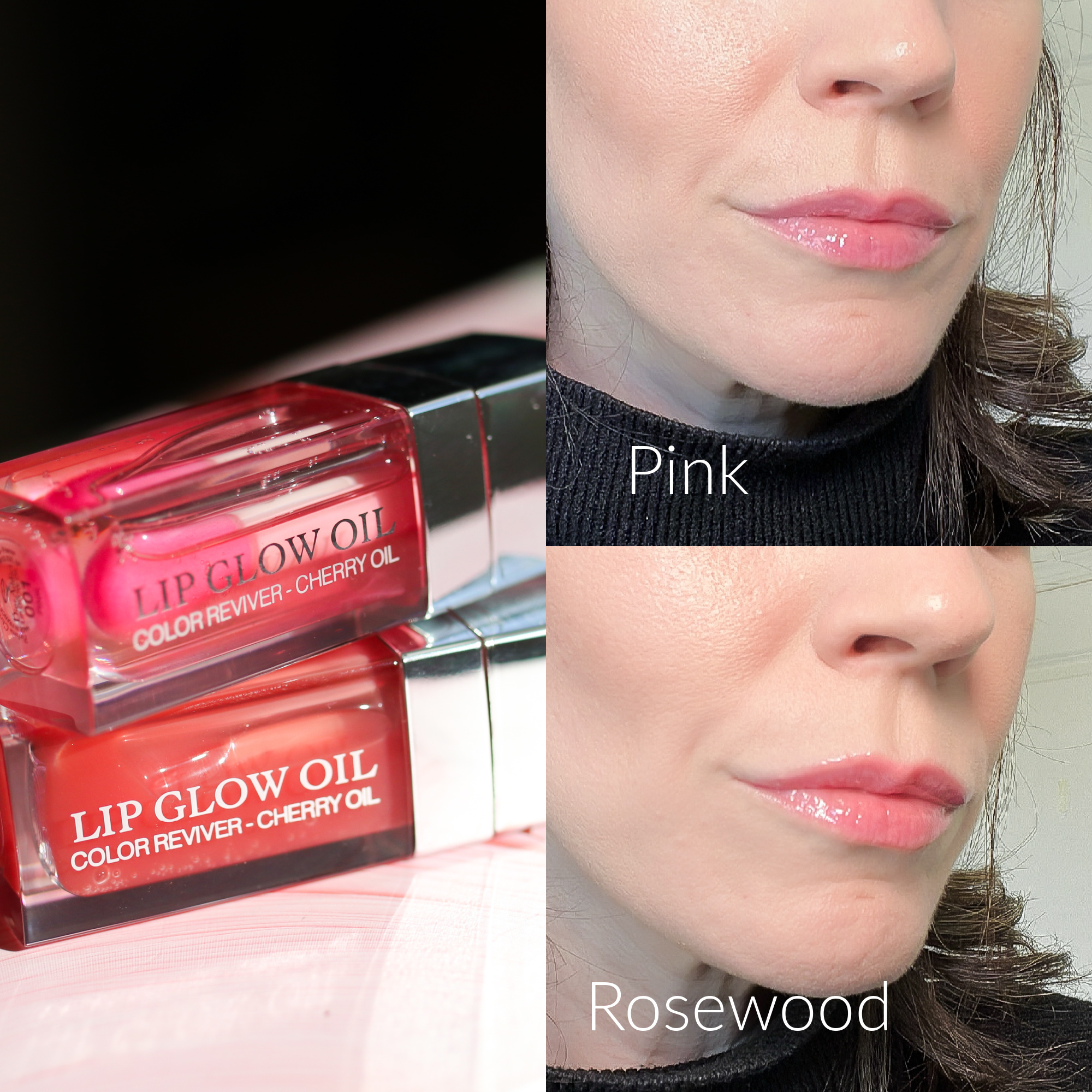 001 Pink was the first shade I purchased and wasn't sure I would like it since I always go for more neutral colors or peachy shades. However I ended up LOVING the way it enhances my natural lip color and makes my lips look so healthy. I find myself reaching for it more than I thought I would. It's definitely a color from the shade range that would work on a variety of different skin tones.
Many of my readers suggested that I get this color and I can see why. It's a bit more of a neutral peach and closer to what I usually gravitate towards. It's perfect for everyday and looks great alone or layered over a neutral lip liner.
Where to Buy Dior Lip Glow Oil