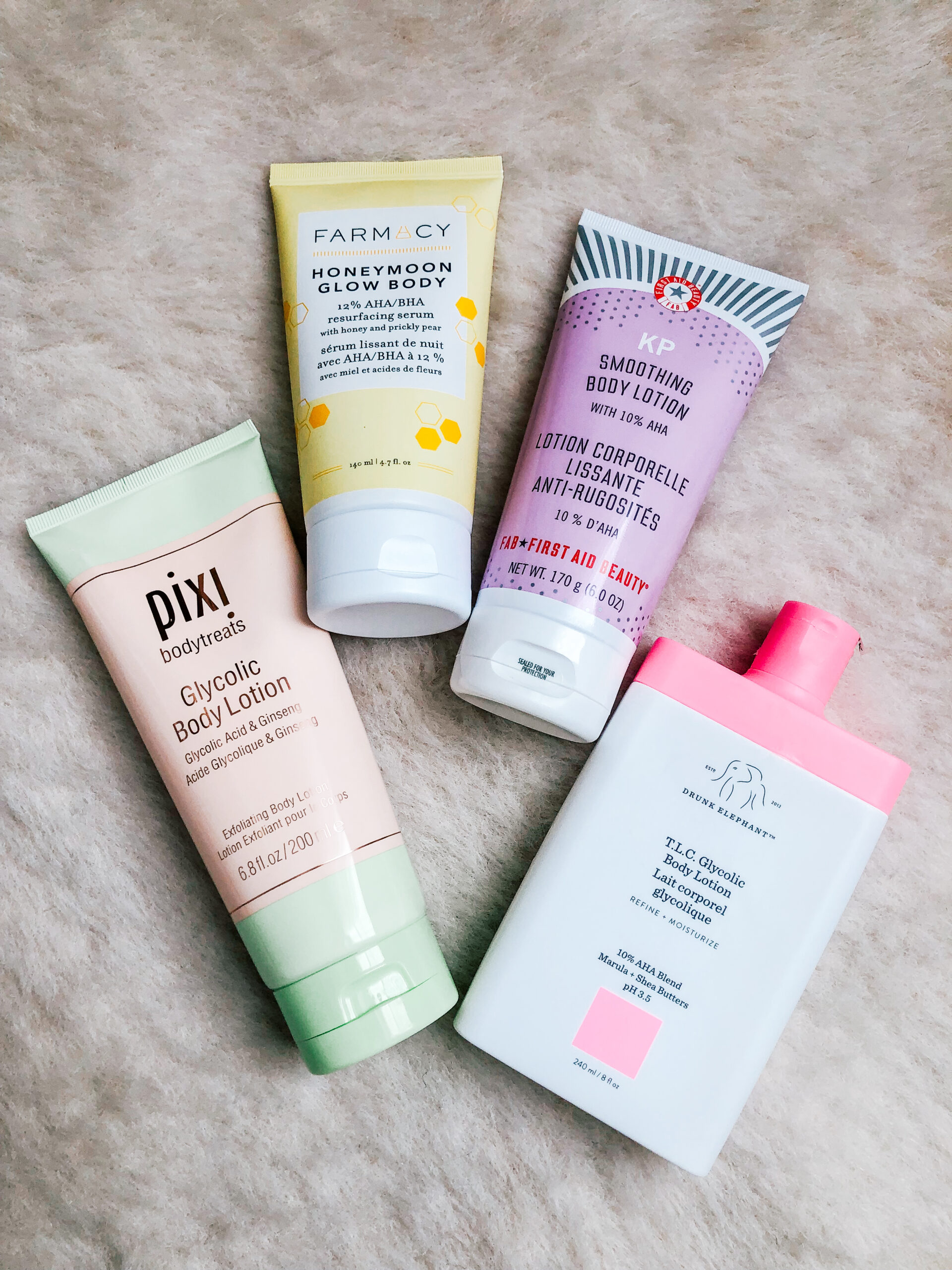 As someone who loves using chemical exfoliants on my face, it only makes sense to apply the same idea to the skin on my body! While I love a good body scrub, using body lotions with AHAs and BHAs really help to exfoliate the skin, target uneven skin tone and make the skin look healthy and glowing. Here are 4 that I have and rotate through:
1. Pixi Glycolic Body Lotion – This was the most moisturizing and hydrating out of all the body lotions. It helps to exfoliate gently but also helps when my skin is feeling dry or itchy.
2. Farmacy Honeymoon Glow Body – I absolutely LOVE the Farmacy Honeymoon Glow serum for the face so I was so excited to try this. It's a bit thinner than some of the others so I don't find it to be as hydrating but it does a really good job at helping smooth the skin. My skin definitely looked very radiant and supple when using the glow body.
3. First Aid Beauty KP Smoothing Body Lotion – This lotion is not super rich but does a fantastic job at helping get rid of any bumps that I have on the back of my arms. I feel this one was the best at targeting bumps or keratosis pilaris. Used in conjunction with the accompanying scrub is magic!!
4. Drunk Elephant T.L.C. Glycolic Body Lotion – A nice richer cream perfect for winter – it helps moisturize my skin while also giving me the benefit of exfoliation. It gives me a mild exfoliation while still helping to nourish my skin in the winter months.