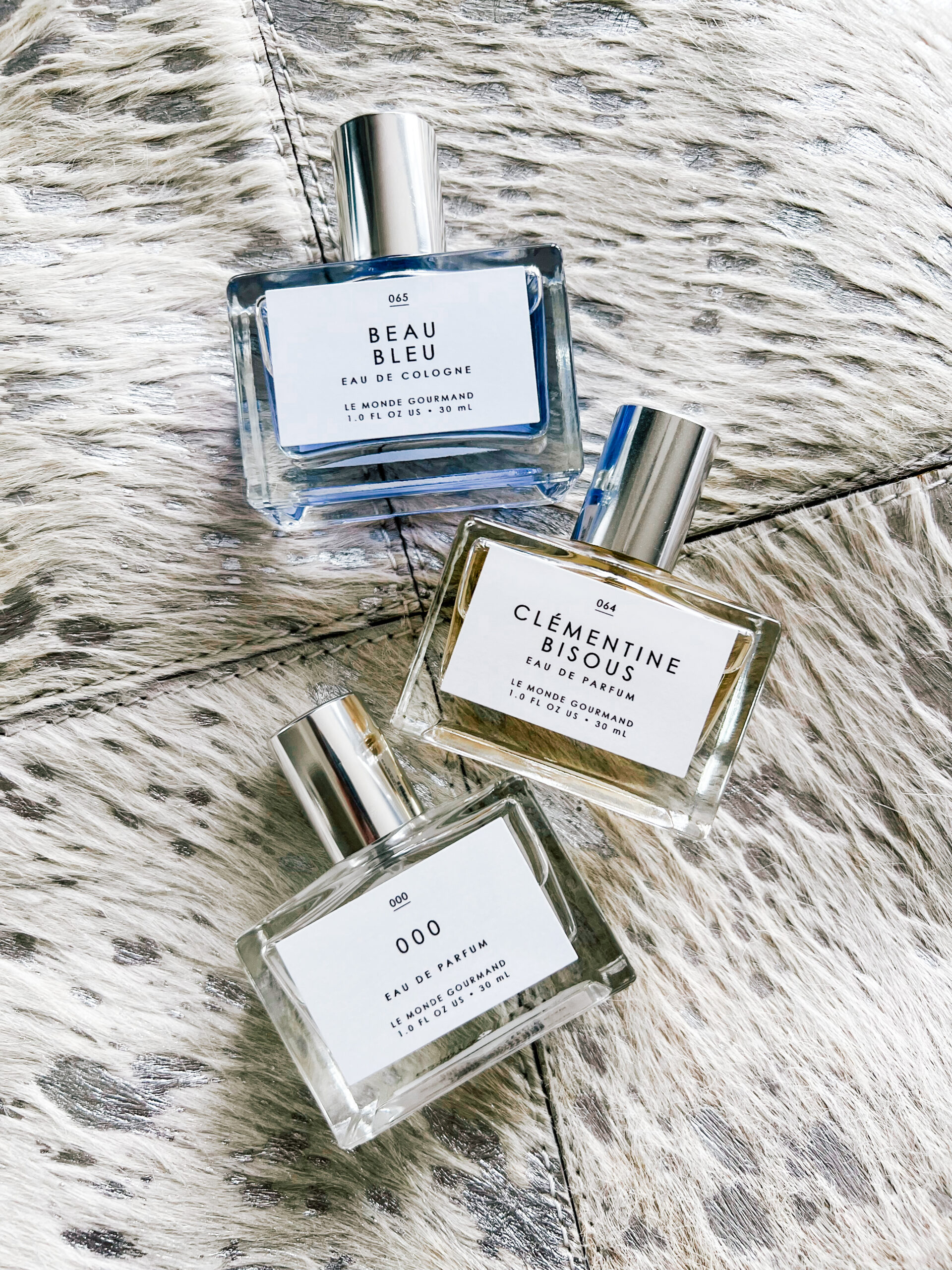 I was never really a fragrance person who switched up their scent from day to day but now I love having a perfume wardrobe and choosing something different each day. I have a few pricey perfumes but I recently tried a few scents from a new (to me) brand and each are under $30! The brand is Le Monde Gourmand and they have SOOOOOO many different scents to choose from. And the packaging is so chic and minimal too! There is definitely something for everyone. Here are the three that I have been wearing and loving:
3 affordable fragrances for summer
Notes: Italian Bergamot, Freesia, Waterlily and Sandalwood. The perfume smells so fresh but with a hint of warmth. This reminds me of one of those "fresh and clean out of the shower" fragrances and I always love to have one in my collection. A definite spring/summer option but would still work well in the colder months because it is so neutral and fresh.
Notes: Clementine, Frangipani and Sandalwood. If I had to pick one type of scent that I always gravitate towards in perfumes and home fragrances, it is anything citrus. I am immediately drawn to a grapefruit, lemon or orange note because they always smell pleasant on me and are never (for the most part) overpowering. The clementine and frangipani notes make this a bit tart at first but the sandalwood gives it depth and warmth. It smells like a bright and sunny summer day and it makes me happy just to spray it! LOL
Notes: Salted Lemon, Pink Pepper, Violet Leaves and Watery Musk. A bit more masculine than the previous two, clean and very fresh. The Sandalwood in the previous two scents provides a bit of warmth that isn't in this one. This one is fresh, peppery and is great for those that want something light and more of a unisex scent.
To be honest, I have fallen in love with all 3 of these and want to order a few more to try. I think I may also try to layer some of them together as well and create my own scent.
What's your current fragrance wardrobe like? All one type of scent or variety?!
Related: My Summer Skincare Routine