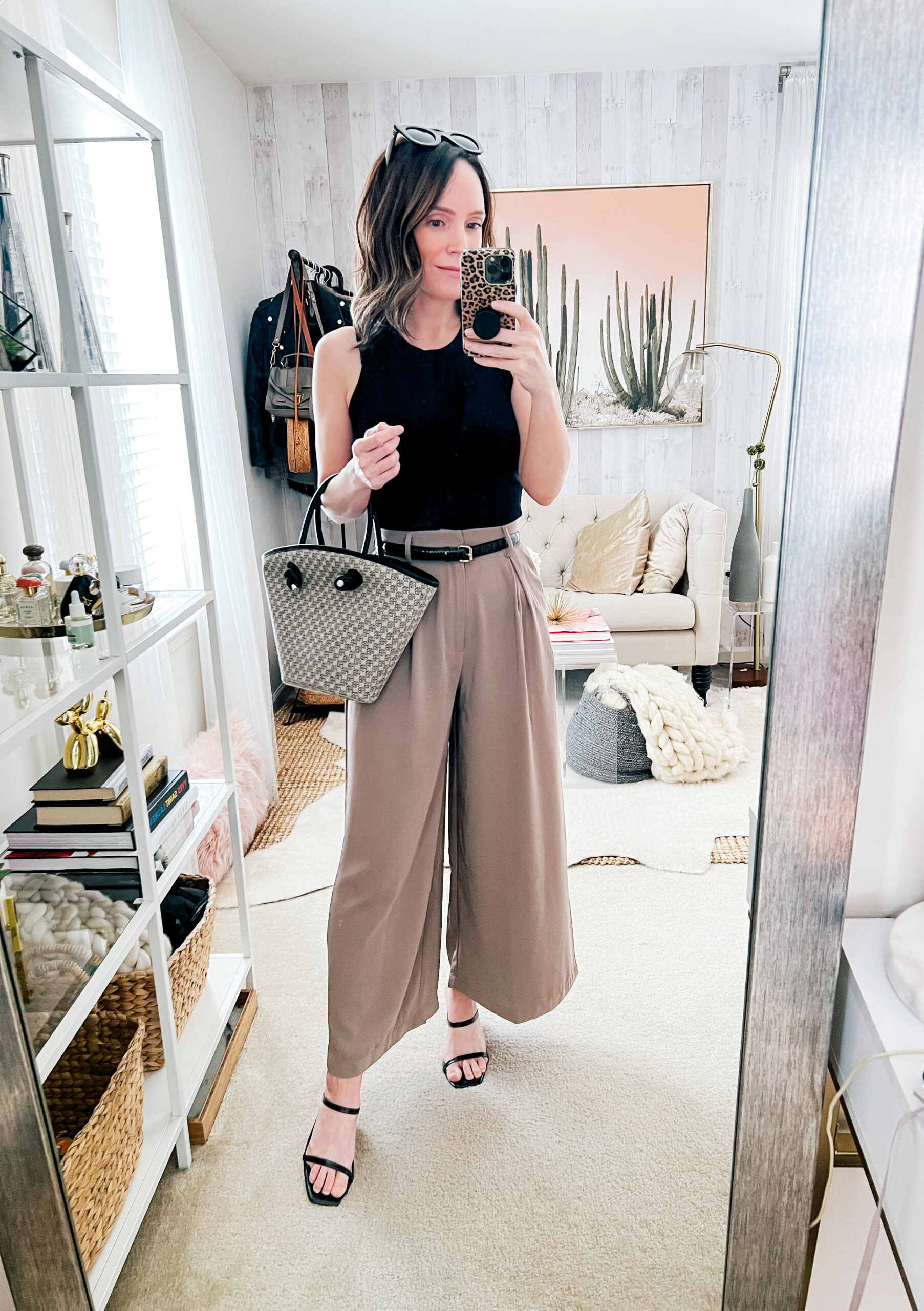 Tank | Pants | Belt (similar) | Sandals | Bag (old but new styles here) | Sunglasses
Friday Finds 6.9
1. These Lululemon shorts look sooo comfy!
2. The perfect summer platform sandals.
3. So bougie and overpriced but this shimmering body oil looks so luxe.
4. I have heard so many good things about this new Mineral sunscreen. It comes in sheer and tinted. (my discount code is MAREESYE)
5. A fun addition to a summer wrist stack.
6. Cargo jeans are a huge trend this summer and I just got this pair and absolutely LOVE them.
7. I love a simply strappy sandal for summer and this pair comes in a few colors and the smaller heel makes them much easier to walk in.
8. Braided bags are still very popular but I love the unique handle on this one which makes it a bit more interesting (and it's under $100).
9. Alo Yoga launched a bunch of new daytime styles that aren't athleisure or workout pieces and I'm loving the look of so many of their pants and trousers.
10. I just ordered these sunglasses (under $15) and absolutely love the style. And they come in a so many fun colors.