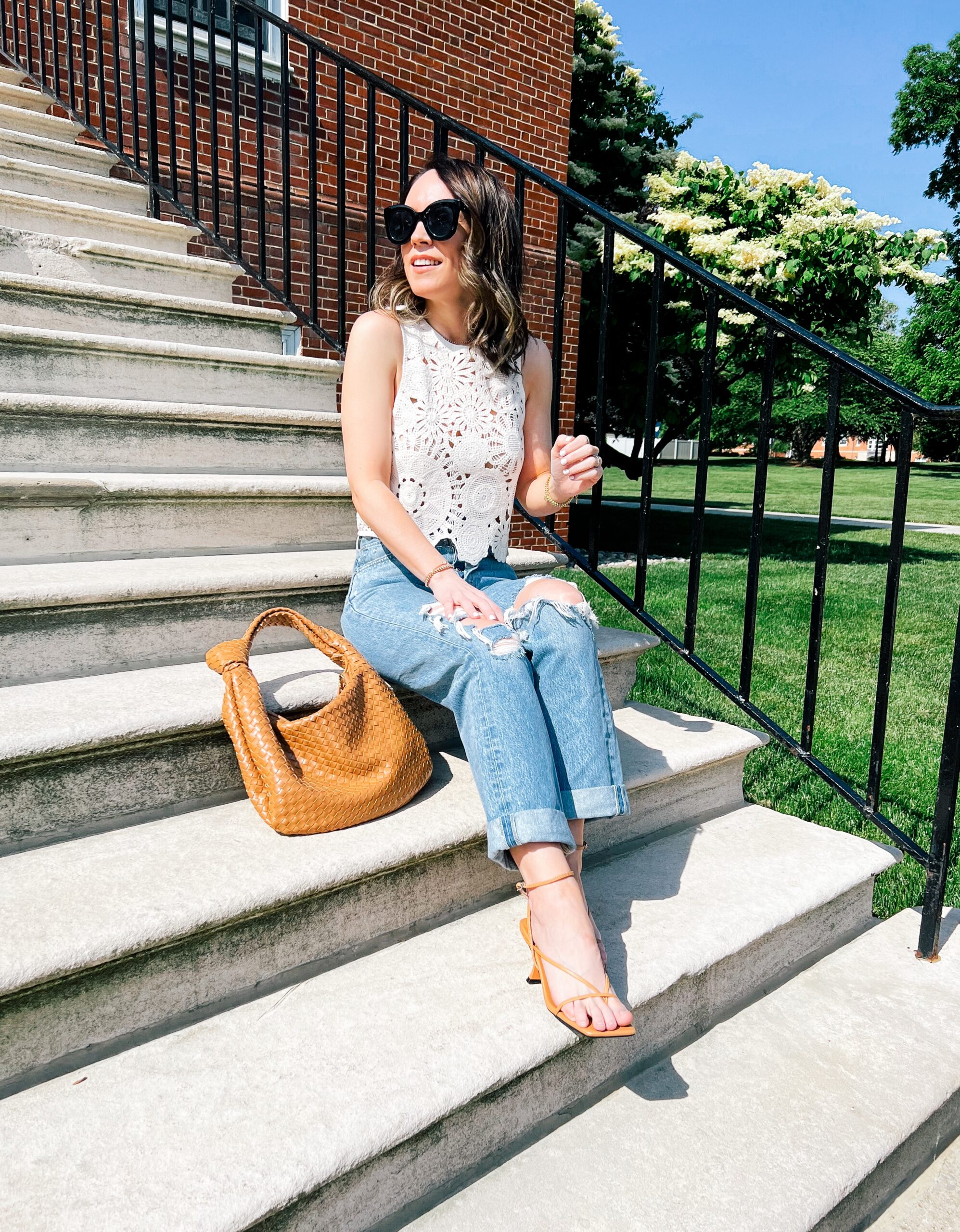 Tank | Jeans | Sandals | Bag | Sunglasses
Friday Finds 6.2
1. How chic is this colorful pareo? It would look amazing with a solid white or black bathing suit!
2. Most of my daily jewelry is gold and neutral but I think adding in a colorful necklace would be perfect for the summer.
3. This belted blazer!!!! A great twist on a classic piece.
4. I basically want everything on Varley's new arrivals page.
5. This new moisturizing lipstick has the most gorgeous neutral shades.
6. My love of clear shoes/sandals is still going strong and this new style immediately caught my eye.
7. So many great pieces for summer entertaining and dining outside!
8. A white button down shirt is a summer staple that will go with so many outfits.
9. A total splurge but I'm loving the look of these Gucci slides for summer.
10. I love that these jeans aren't a bright white but more of a cream/ecru color. So chic and will go with almost anything in your closet.
11. I've heard so many good things about these travel containers and now they make larger ones for skincare and hair products!