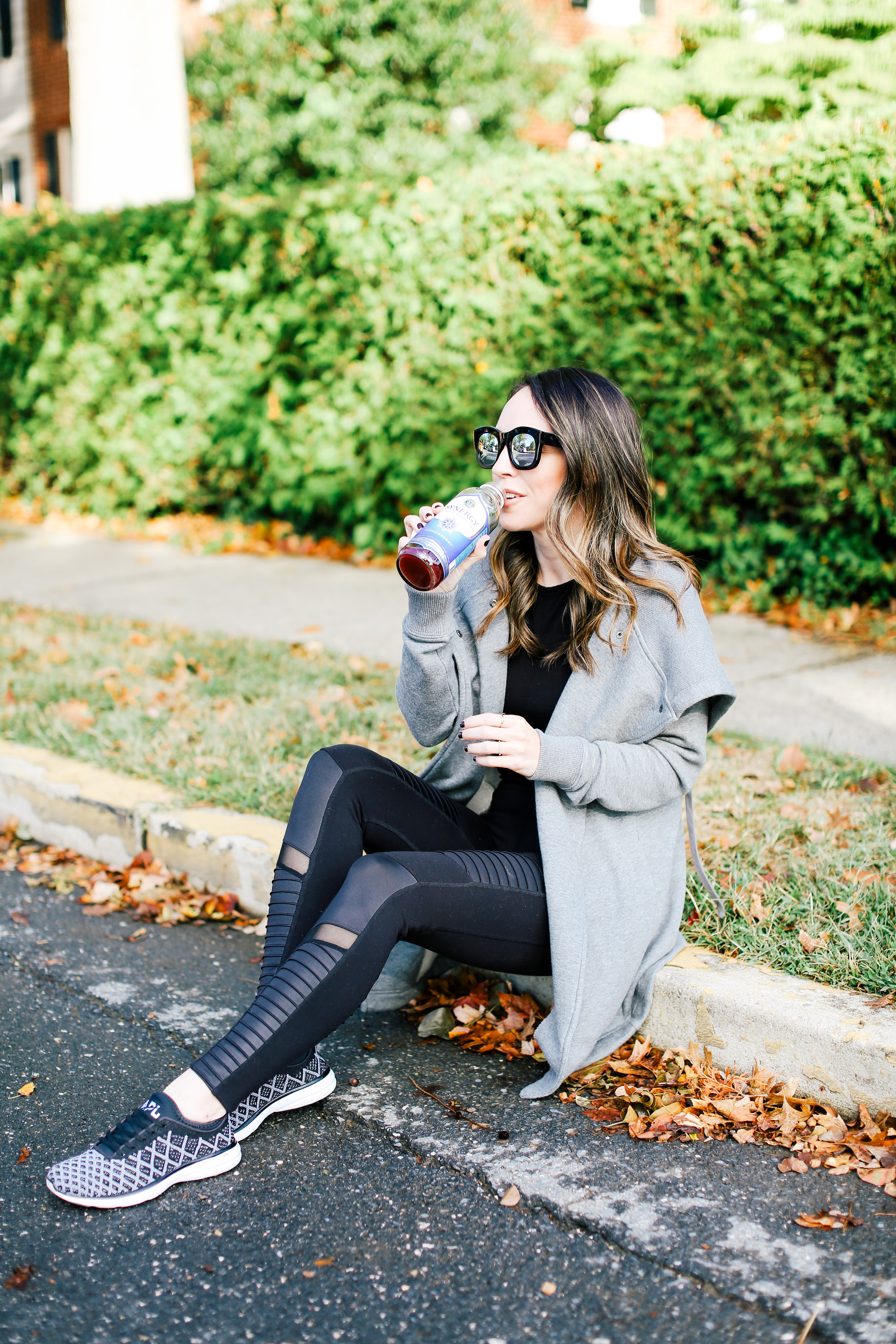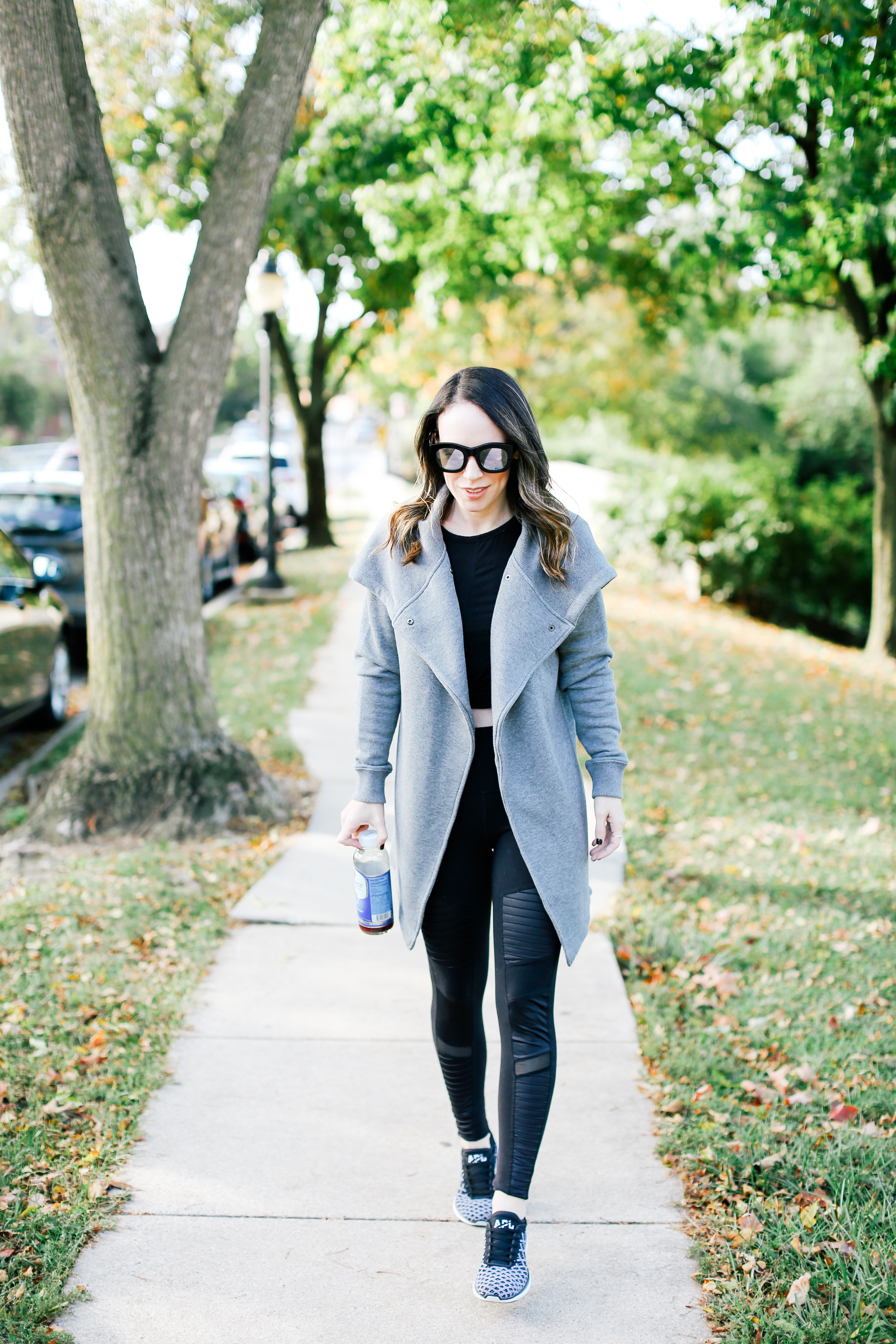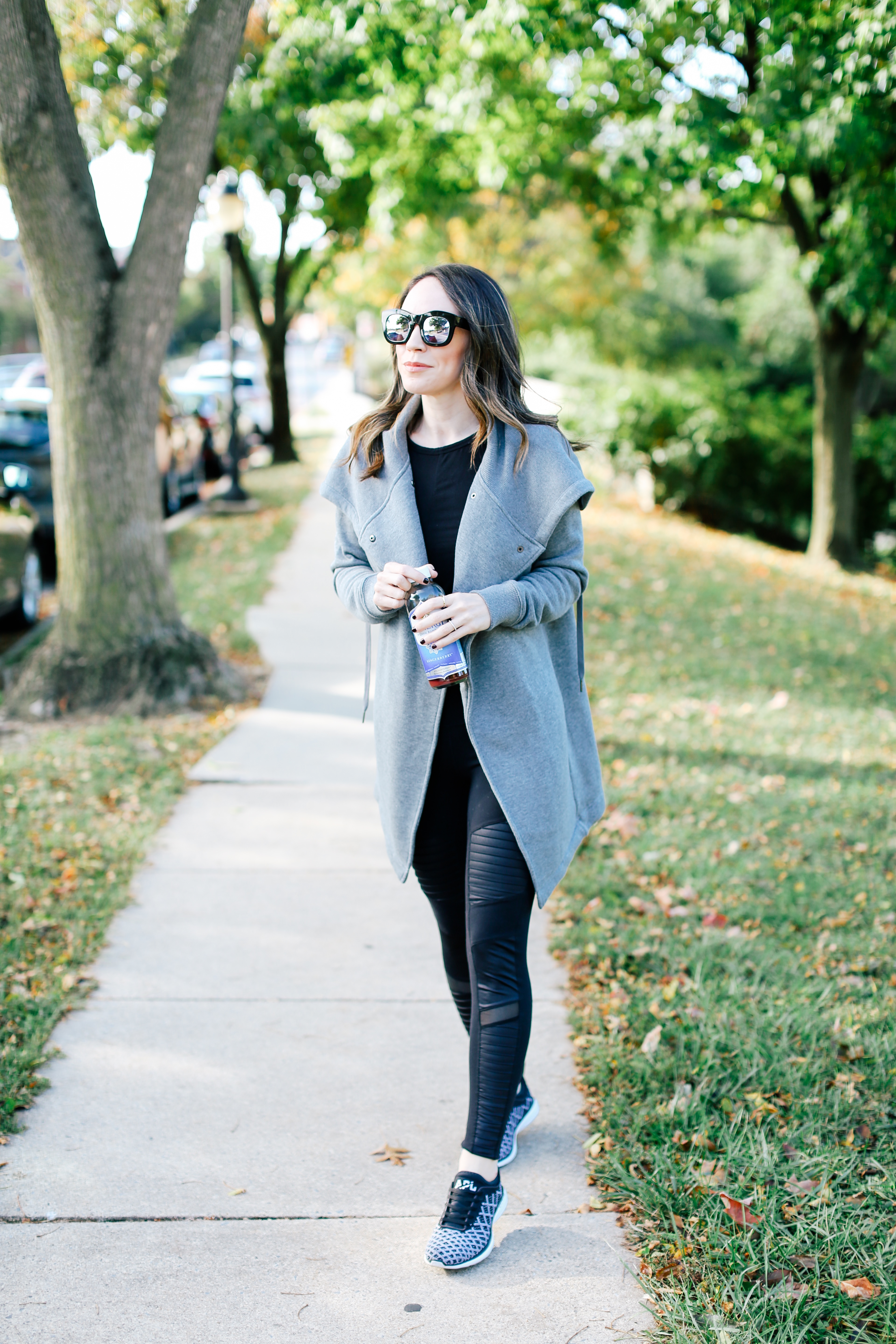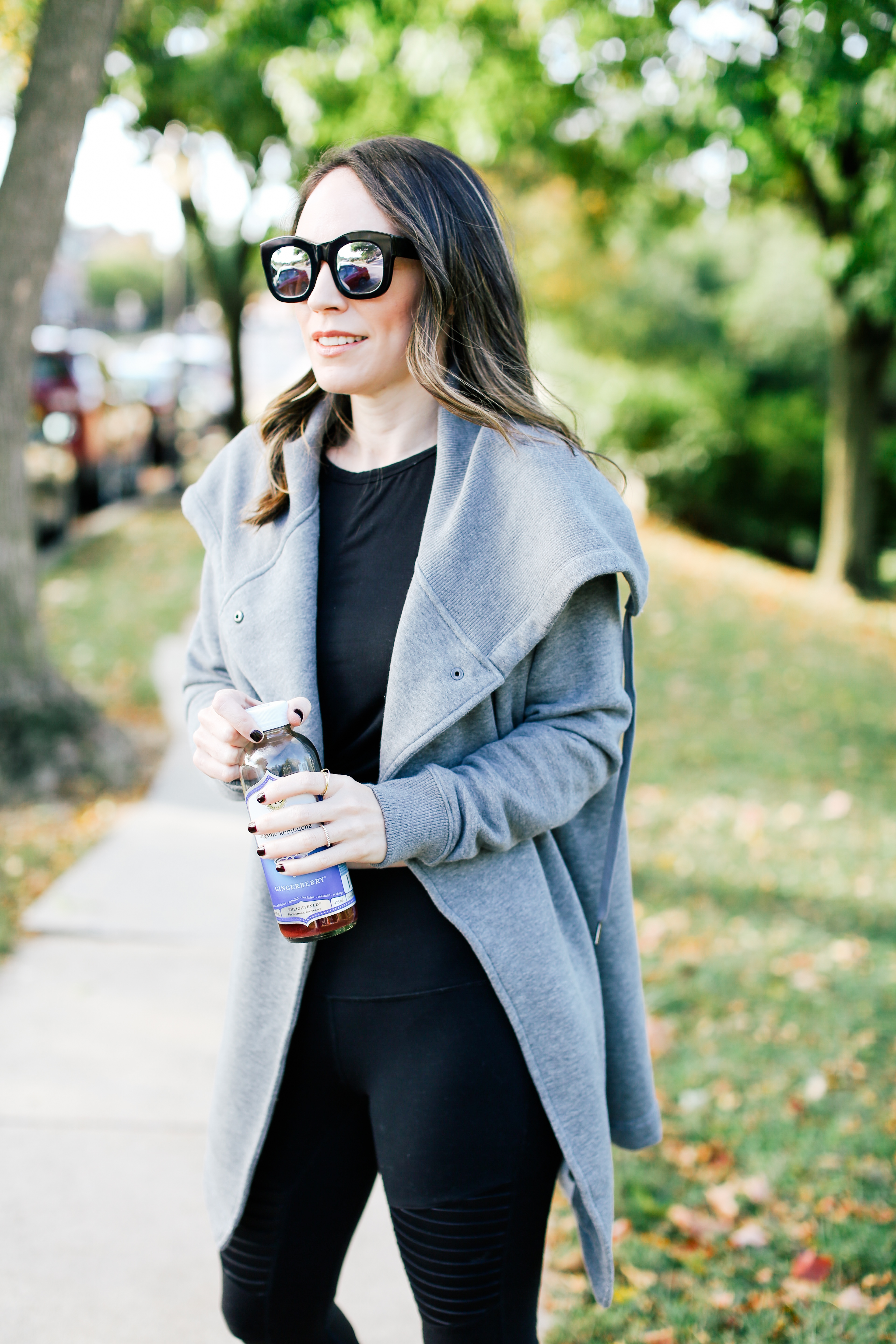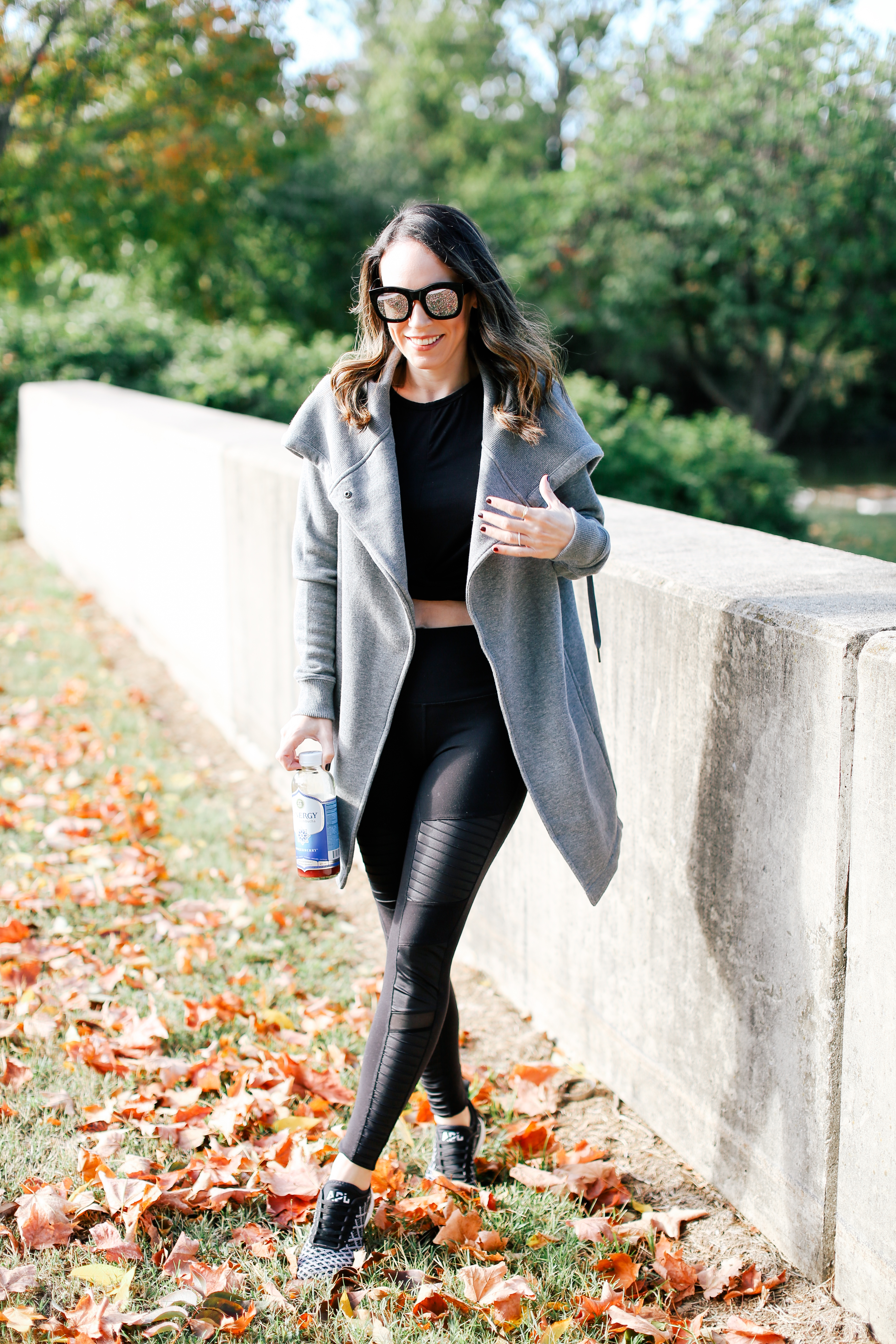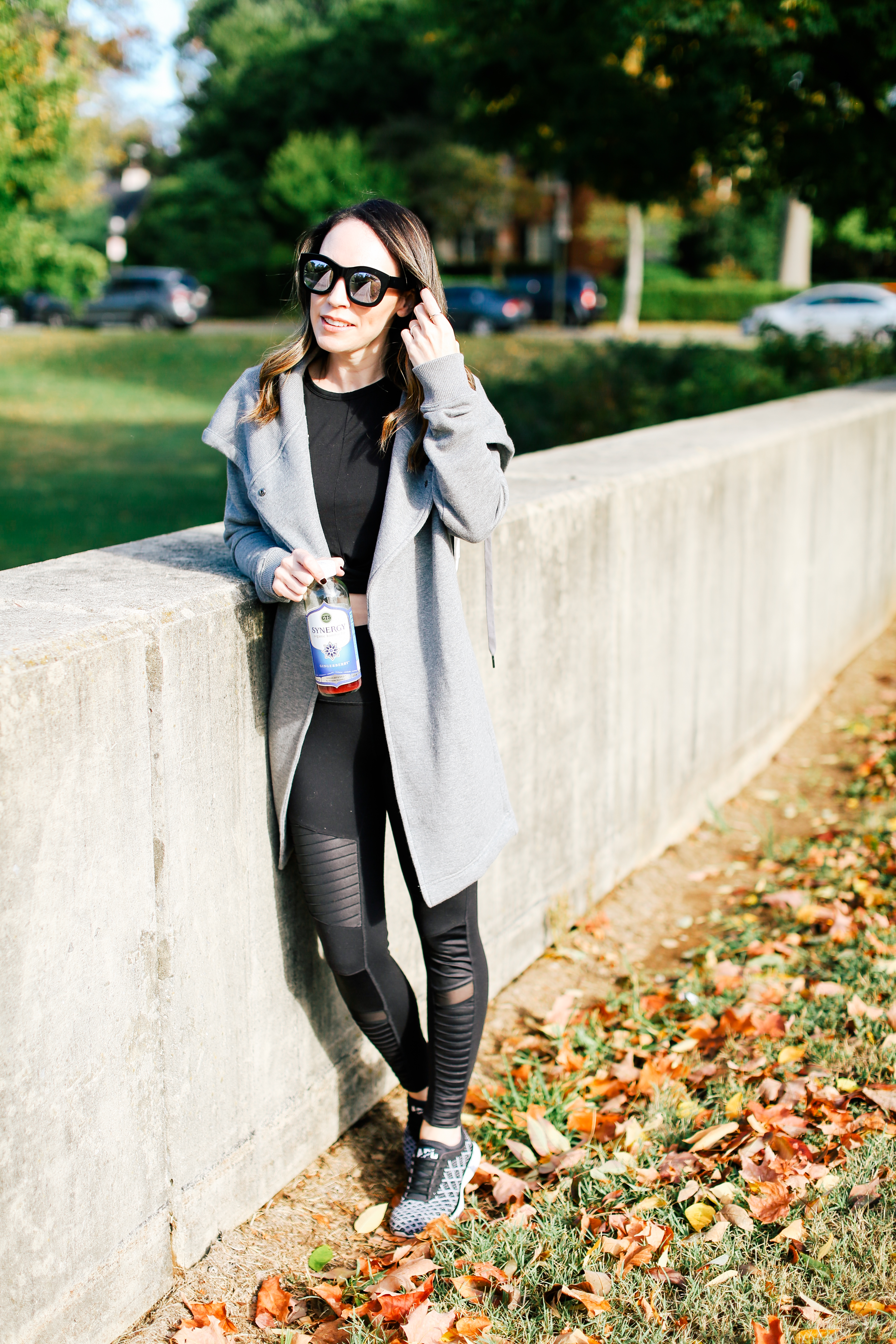 Jacket – Zella | Crop top – Alo Yoga | Leggings – Alo Yoga | Sneakers – APL | Sunglasses – Illesteva (similar here)
It's been a long time since my last food diary so I thought it would be fun to do another one. I've actually been cooking a lot more at home and am finding quick and easy things to make for lunch especially. My breakfast has been the same for as long as I can remember because it helps keep me full until lunchtime. Dinner is mostly eaten at home though sometimes I will pick up takeout if I'm feeling super lazy. I didn't list water in the below list but I try to fill up my Hydro Flask three times a day. Here's a run down of a recent day for me (though this is pretty typical for what I eat most days):
Breakfast
16 oz. of celery juice when I wake up
Oatmeal with almond butter and honey (I also sprinkle this wild blueberry powder on top)
1 bottle of GTS Kombucha
Mid-morning
Coffee with oat milk and stevia
Lunch
Zucchini spirals with tomato sauce, chicken sausage and goat cheese sprinkled on top – I have a spiralizer so I can make my own zucchini spirals or I buy them already pre-packaged at Wegman's. I simply cook it in the pan with a bit of olive oil and tomato sauce. Add the chicken sausage and sprinkle goat cheese crumbles at the end.
Mid-afternoon
Raw Rev Glo protein bar – I don't always have a snack in the afternoon but today I was hungry and have been loving these bars.
Dinner
Cauliflower crust pizza (from Trader Joe's) with tomato sauce, roasted broccoli, fresh mozzarella, garlic and basil. I normally have 2-3 slices of the pizza.
Dessert (I eat dessert every single day because I LOVE sweets)
Bedtime
That's it! That's my food diary for the day and to be honest, it looks very similar to this most days. I'm a creature of habit and tend to eat the same types of foods and stick with what works for me. I am very adventurous when I go out to eat, but when I'm at home I keep things simple and go heavy on the veggies/proteins and light on carbs.