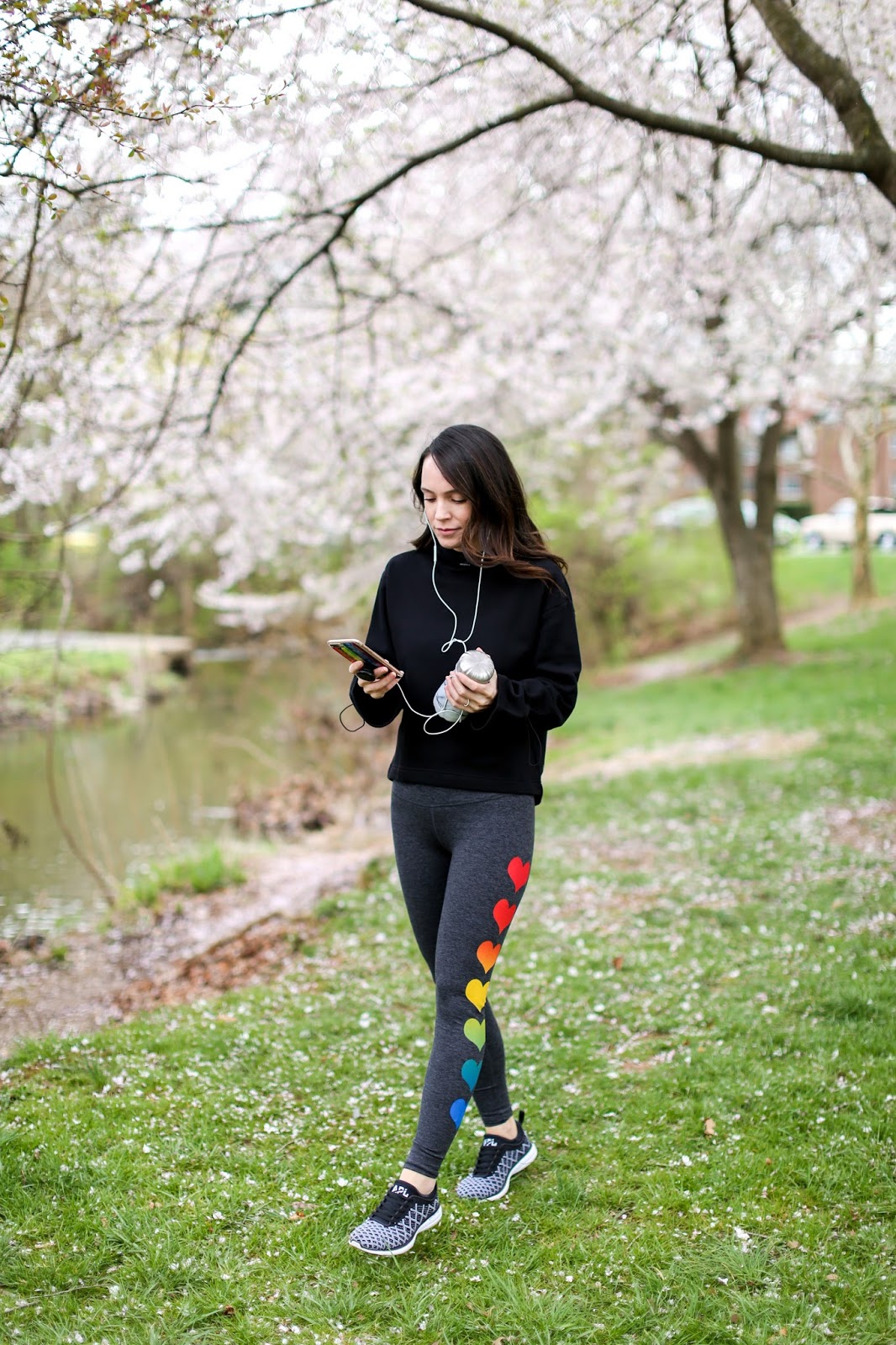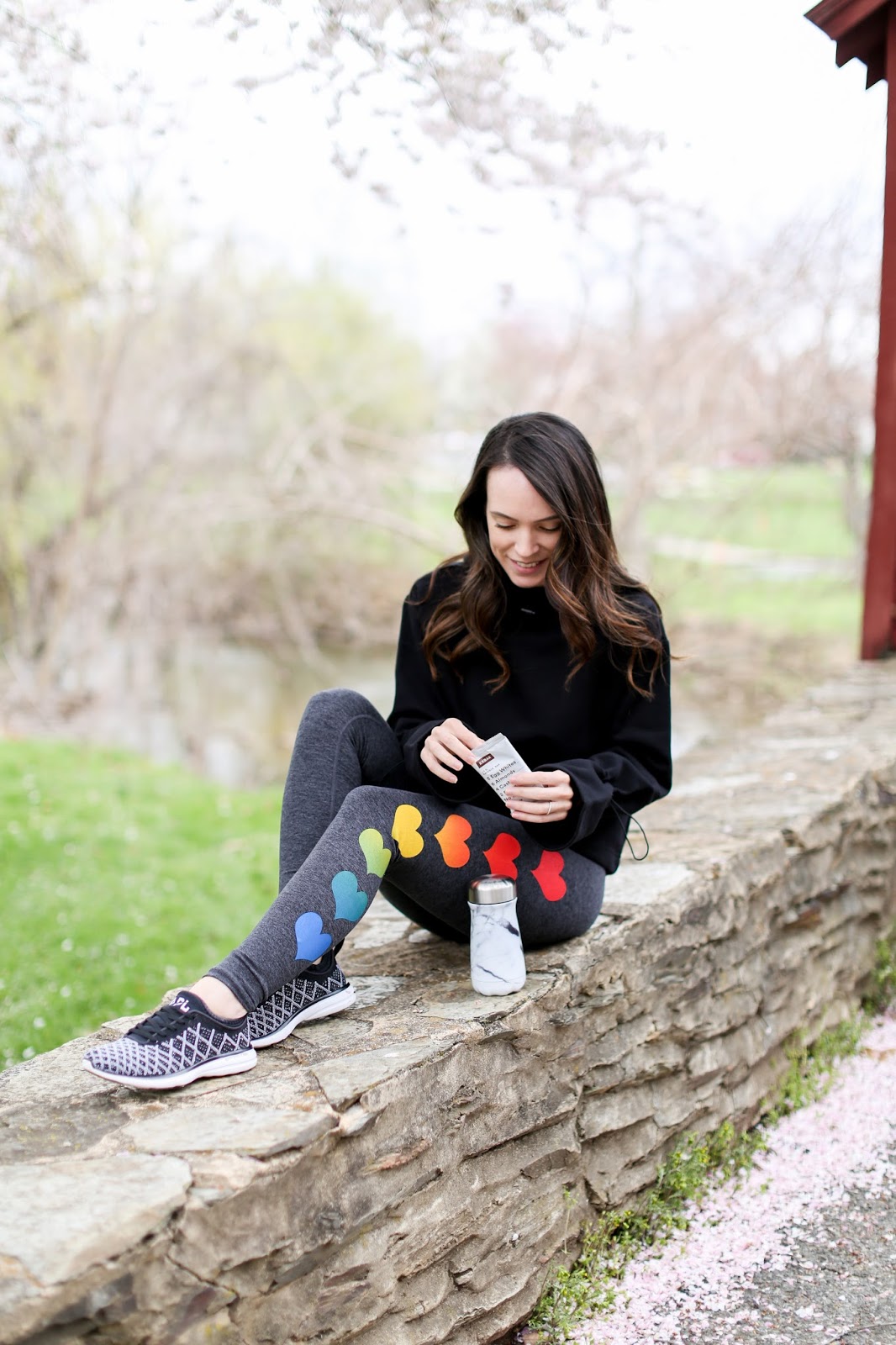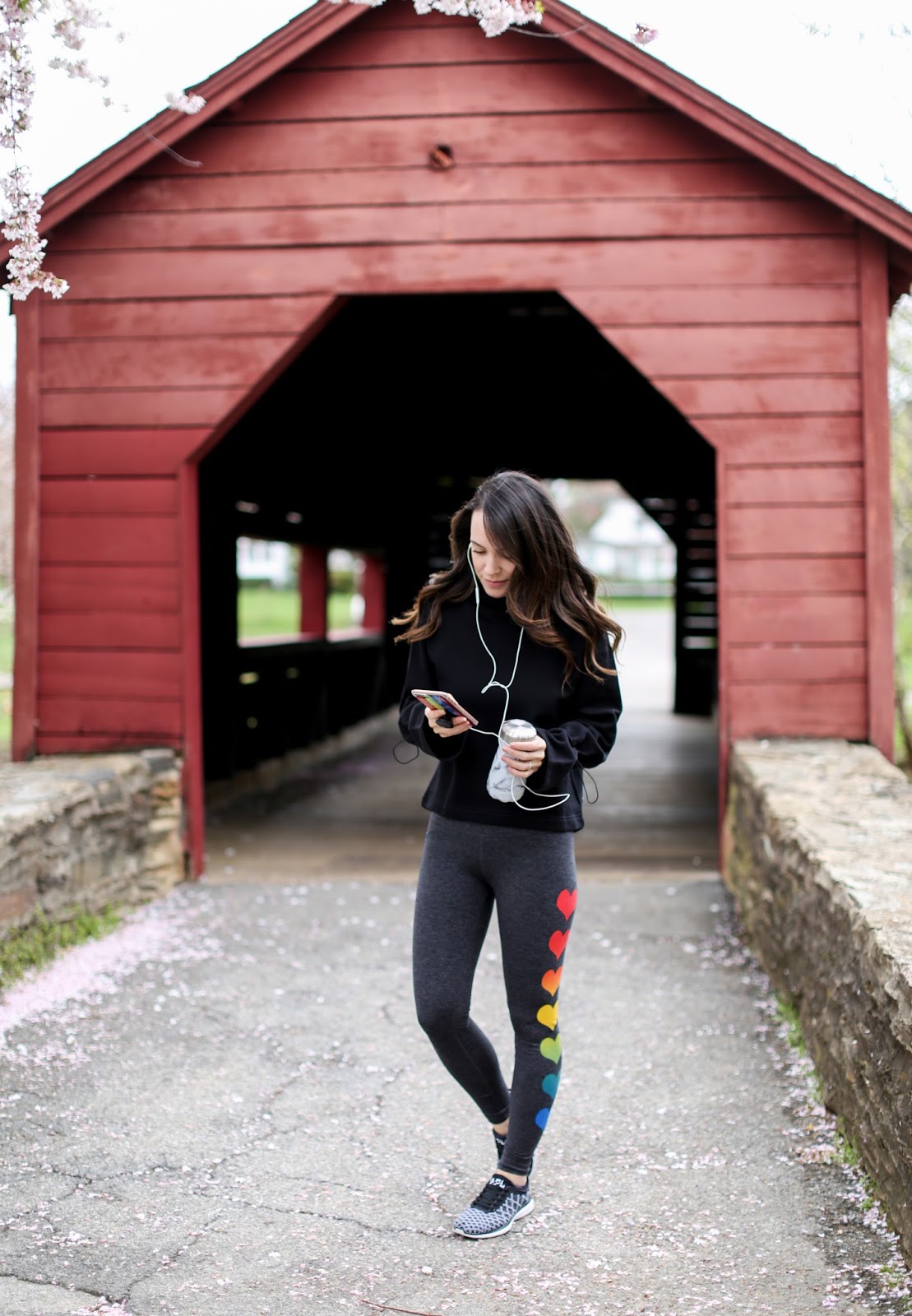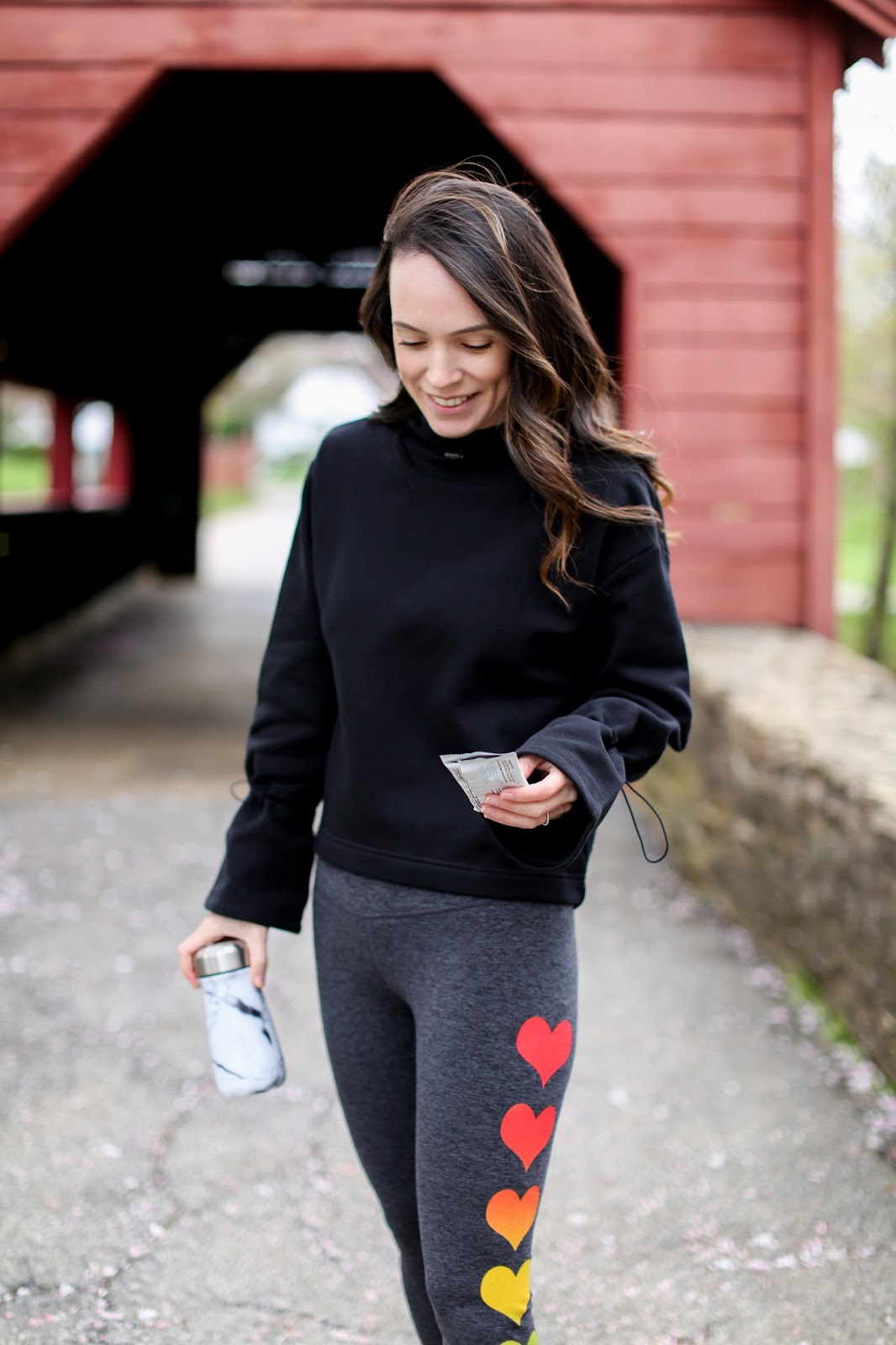 I don't consider myself a wellness guru or a health expert, but I do like to keep my diet and lifestyle more on the healthier side. I'm not exceptionally strict and allow for unhealthy splurges here and there, but am often interested in constantly seeking out foods, supplements, exercises and lifestyle changes that can make me feel my best. I thought it would be fun to share a few in today's post. I would also love to hear from some of you as to what sort of wellness practices or products you are using and loving right now!
Quick note: I am obviously not a medical professional so I am not "recommending" these products or practices rather I'm sharing my current wellness routine and some things I've recently added and enjoyed. 
1.
Kombucha
– I started drinking kombucha randomly one afternoon when I picked one up in a Whole Foods 5+ years ago. I ended up loving the taste and have been drinking them regularly ever since. It was only recently that I noticed myself reaching for one daily and have noticed a major change in my digestive system. I feel less bloated, my blood sugar has felt more balanced for the day and I am more regular (that's a bit TMI but many of you have asked what exact benefits I personally experience).
This is a good article
that helps explain the basics of kombucha and what it can do for the body.
This brand
is the one I drink regularly, but just discovered
this one
the other day and loved the taste!
2.
GG Crackers
– After hearing a ton of buzz surrounding the diet book
F-Factor
, I picked it up and began following the founder on Instagram. The premise of the book is talking about the benefits of eating a high fiber diet. I have only skimmed through the book, picking out a few recipes here and there, but noticed that she was always talking about GG crackers. GG crackers are very low in calories but extremely high in fiber and a great option to replace breads and other carbs in your daily meals. To be honest, they taste like cardboard but are best when loaded up with other great things such as avocados, all natural peanut butter, a low fat cream cheese and smoked salmon – all are combos I make regularly. For me I can only eat 1-2 a day right now because they truly help get things moving if you know what I mean. But that is what fiber is supposed to do and as a result I feel fuller longer and have hardly any belly bloat after meals.
3.
Lily's Chocolate Chips
– Another product I discovered on the F-Factor instagram (someone did an insta-stories takeover and talked about these) were these chocolate chips. Sweetened with stevia, they are a great sweet treat without all the additional sugar and calories.
4.
Rx Bars
– I have seen these every time I am in the checkout line at the grocery store. They have limited ingredients but a decent amount of protein so I decided to try one. I loved the taste and found that I stayed full for hours after eating it. I usually eat oatmeal with a spoonful of all natural peanut butter and a drizzle of honey for breakfast and have been doing so for 5+ years (I'm a creature of habit). Any other breakfast combo (yogurt, eggs, whole grain waffles/pancakes, etc) never keep me full until lunch. I tried an Rx bar for breakfast one morning and next thing I know it was 5 hours later and I was still feeling full. Since then I have been having one for breakfast with a kombucha and really enjoy how I feel all morning. 
5. Pilates and yoga – I've shared before that since having Miles I am enjoying pilates and yoga the most for getting back into shape. Occasionally I will try other workouts, but pilates and yoga are the two that I keep consistent in my routine. For yoga, I visit a local yoga studio and prefer a vinyasa or flow class. I recently discovered
Club Pilates
which is a chain across the country. I love doing the exercises on the pilates reformer and have seen fantastic results already.
6.
Gratitude journal
– I have been wanting to incorporate meditation into my daily schedule, but truthfully have had a difficult time committing to it each day. However, I was sent this 5-minute journal and have had great success with it already. It is a bit more structured for me and since it forces me to be active in the process (writing in the journal), I find myself sticking to it. There is a  morning and evening journal entry and both focus on gratitude. There is only 2-3 questions per entry so it truly only takes me 5 minutes, but it makes me stop and actually think about things I'm grateful for, my hopes for the day, and then a recap on how the day transpired. 
7.
Valerian root tea
– I have trouble sleeping and always struggle to turn my mind off. For a while I tried Zzzquil a few times a week to help me get to sleep but it left me feeling groggy in the morning which seemed counterproductive since I was trying to get to sleep in order to wake up early! A friend of mine recommended valerian root tea as a more natural alternative and for me it has the same effect but without any grogginess the next morning.
8.
Collagen peptides
– This is something that I haven't yet seen results with but I wanted to share it anyways. I have heard about all the
great benefits
behind collagen peptides and picked up
this powder
to add to my tea each morning. To be honest, especially when you have an exceptionally healthy diet to begin with, it can be hard to see specific results when adding in different supplements or foods. And many of them can provide similar benefits. I try not to overdue it by adding everything and anything all at once and try to stick with certain things for 6 months to a year to see if I notice a change. 
9.
Elderberry
– My mom first turned me on to elderberry as a way to help naturally prevent a cold or any other sickness I could get during certain times of the year (winter is always the worst for me). The first time I tried it, I was beginning to feel a cold coming over me and after taking this intensively for 5 days in a row, my body ended up not getting sick! It was amazing! And since then, I have seen it stop those first few body aches or sore throat symptoms from turning into a full blown cold, flu or strep throat. Now I take it regularly during the cold and flu season (actually my mom, Stan and I all take the gummies), and find that it has helped us avoid any major common illnesses. And it's an added bonus that the
gummies
and
syrup
taste delicious!
10.
Apple Cider Vinegar
– Much like kombucha, apple cider vinegar
delivers many of the same results
. I have been adding it to my diet for years and find that it has done wonders for helping my digestive system stay a bit more regular and my stomach is often less irritated and less bloated. I tend to add a tablespoon to a large 20oz bottle of water on the days I don't drink kombucha. It does have a very strong taste but it doesn't bother me anymore after drinking it for so many years. There are a ton of other ways apple cider vinegar can be helpful in addition to consuming it, such as helping soothe bug bites and sunburns and can even help give the hair a healthy shine boost. If the taste is absolutely impossible to get through, I have found mixing it in water with some honey and cinnamon makes it more bearable.
I would love to hear more from you guys about health or wellness practices that you find successful in your own lives. Leave me a comment below!
Shop more Zella workout pieces I'm loving:
!function(d,s,id){var e, p = /^http:/.test(d.location) ? 'http' : 'https';if(!d.getElementById(id)) {e = d.createElement(s);e.id = id;e.src = p + '://' + 'widgets.rewardstyle.com' + '/js/shopthepost.js';d.body.appendChild(e);}if(typeof window.__stp === 'object') if(d.readyState === 'complete') {window.__stp.init();}}(document, 'script', 'shopthepost-script');

JavaScript is currently disabled in this browser. Reactivate it to view this content.