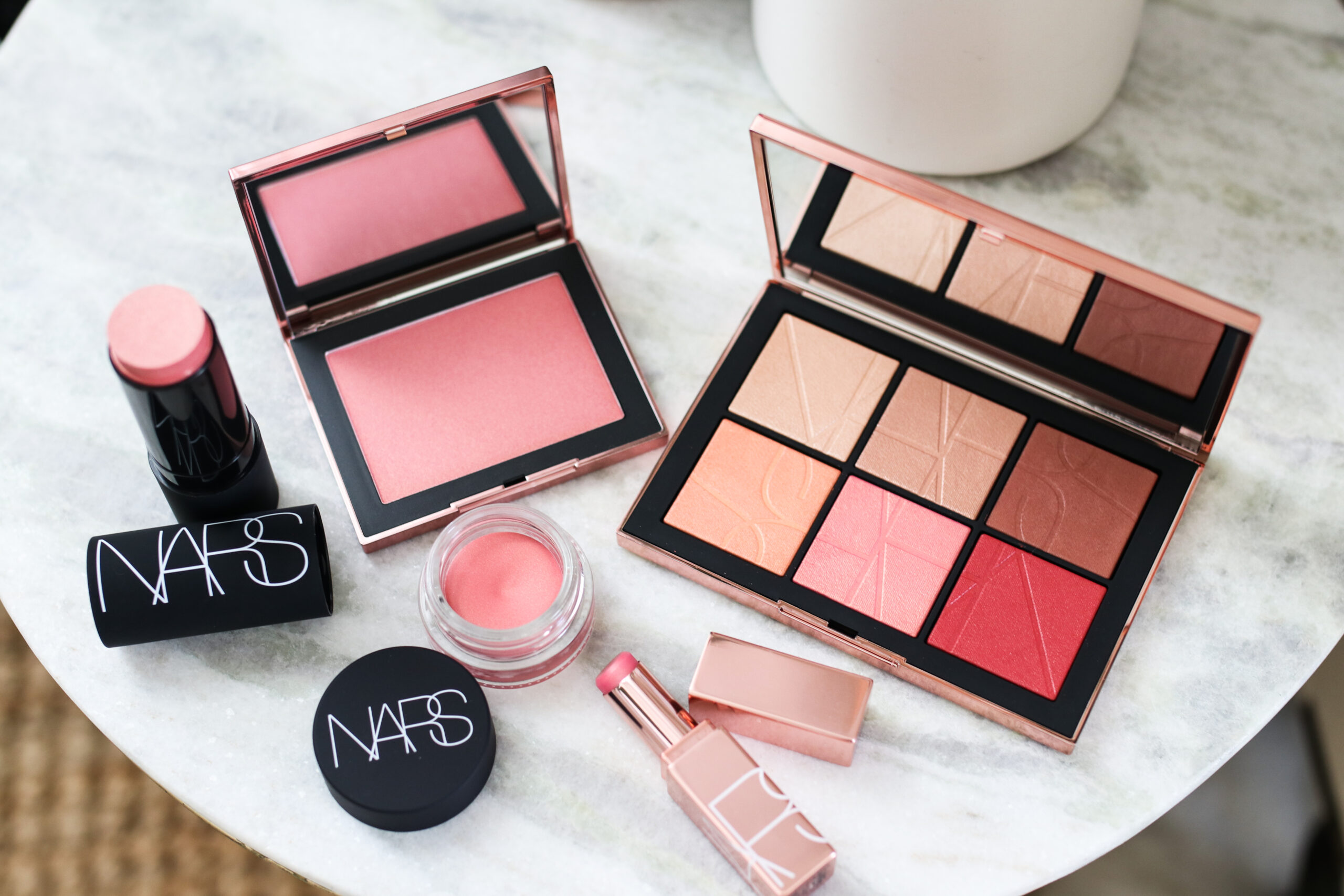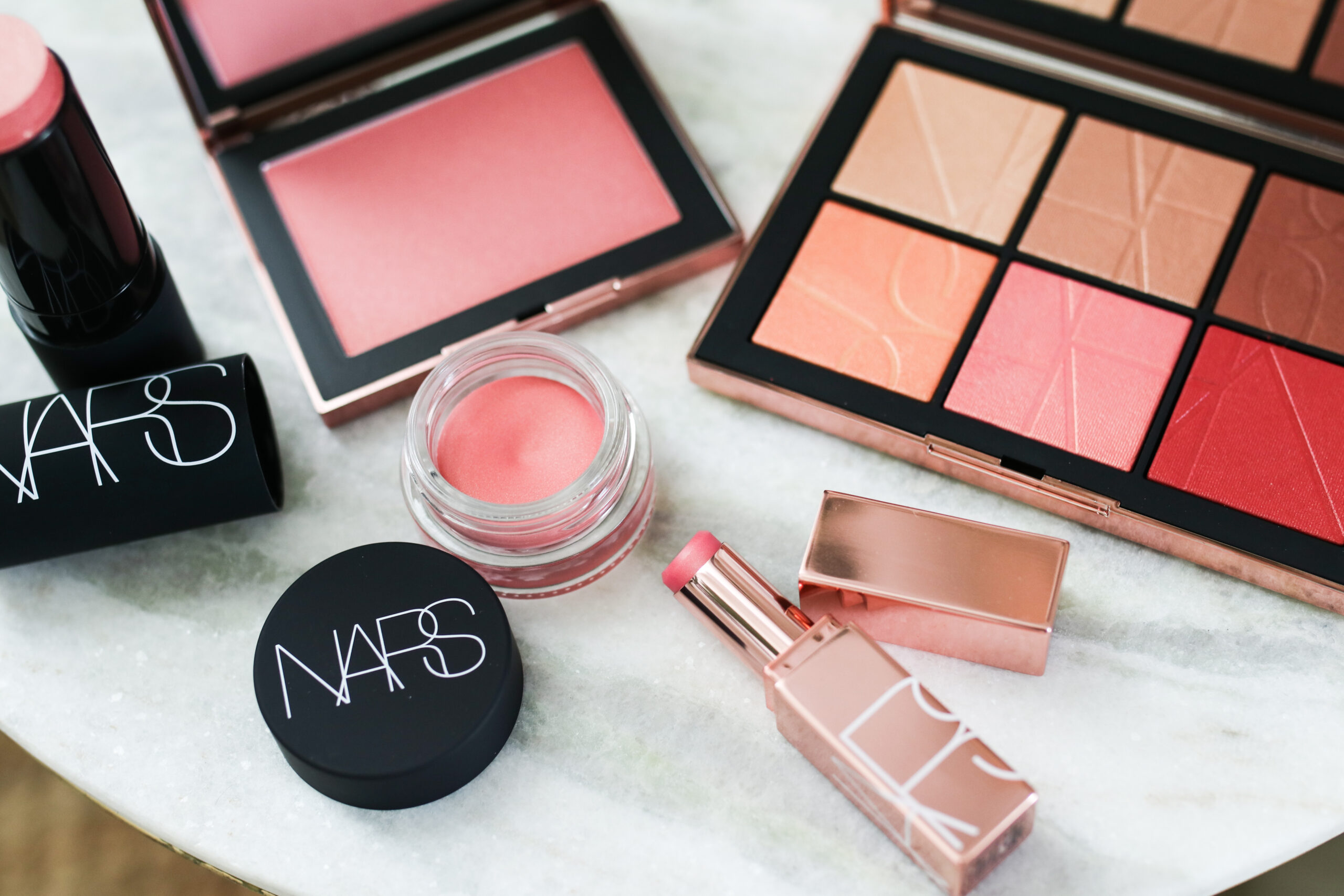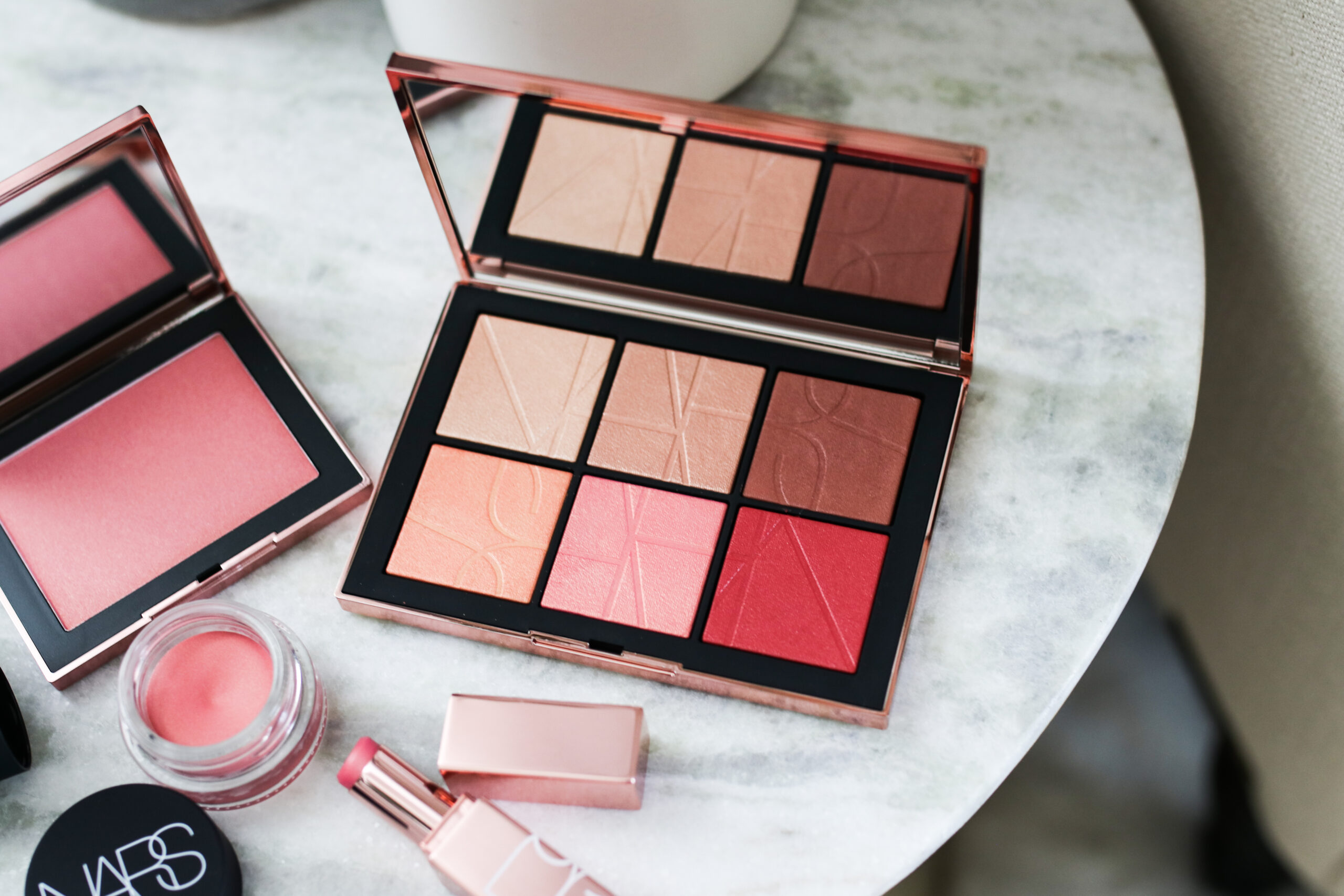 NARS just released its annual Orgasm collection and this is always a favorite for me. I love NARS Orgasm blush and it's one that I always have in my makeup collection.
1. NARS Orgasm Blush – I've been using NARS Orgasm for 10+ years and it is still one of my all time favorite blushes! It's the perfect peachy pink shade with just a hint of golden shimmer. So many companies have tried to duplicate the exact shade but the original is still the best.
2. NARS Orgasm on the Beach Cheek Palette – I only have one word to describe this palette – PIGMENTED. Holy cow! I got most of the swatches below with one ONE swipe. That is crazy. Each shade is richly pigmented and all are absolutely gorgeous I also love how versatile this palette it for various skin tones.
3. NARS Orgasm The Multiple – Another classic that has stood the test of time. The texture is a bit too shiny for my combination skin but if you like a more sheer more emollient blush, this would be perfect. And it gives the skin the most gorgeous sheen and glow.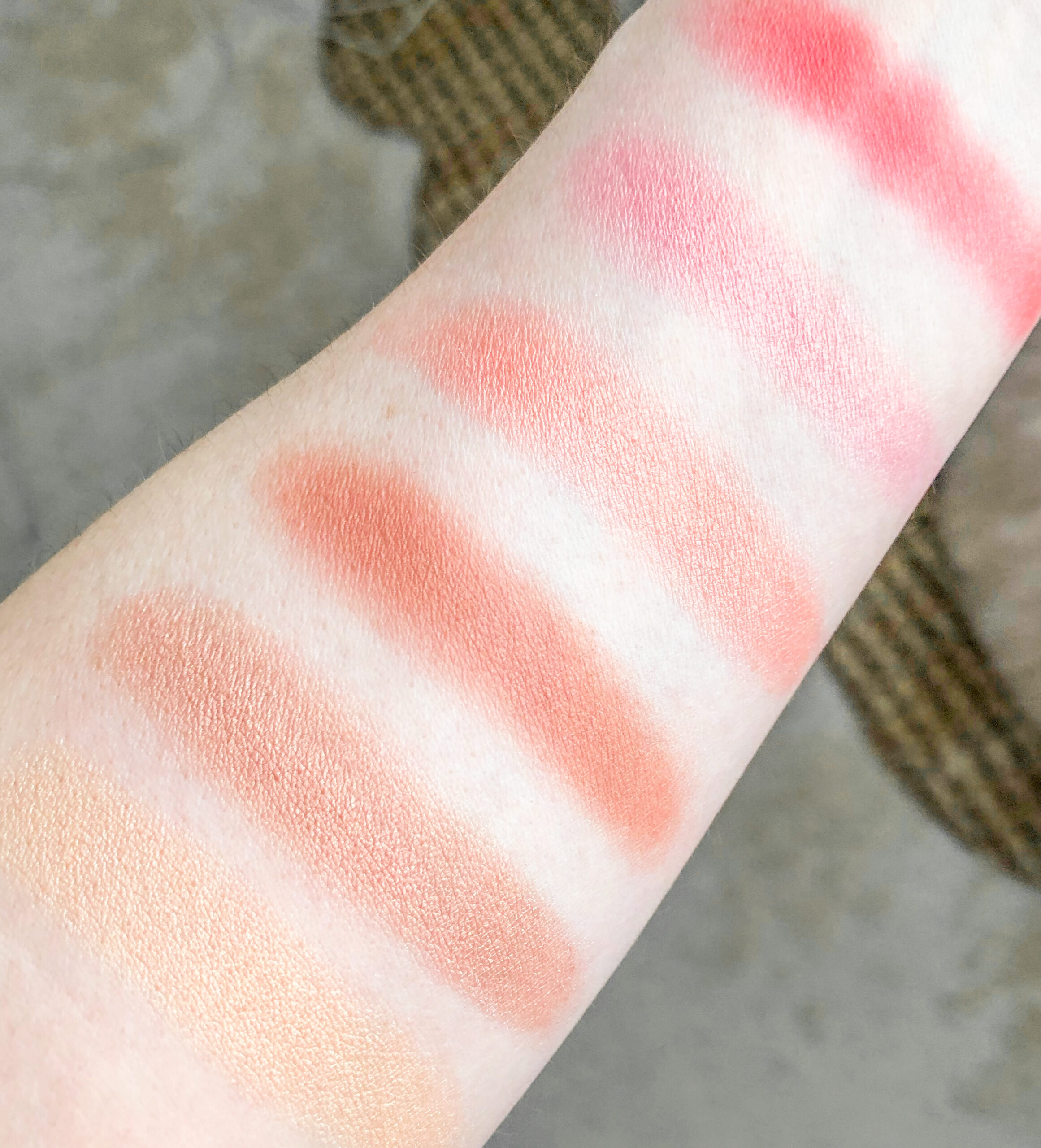 Swatches of the NARS Orgasm Cheek Palette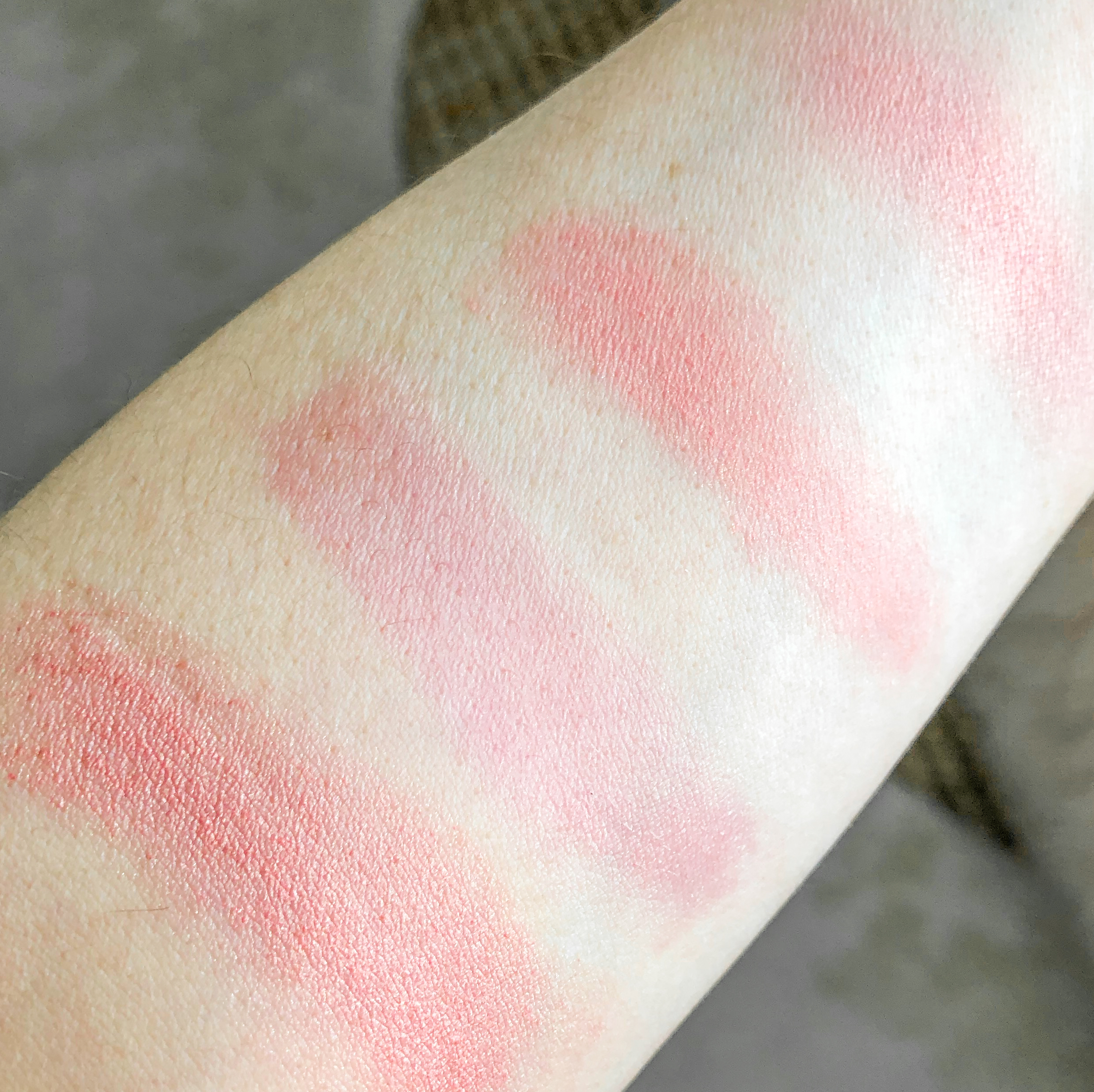 Swatches from left to right: NARS Orgasm multiple, NARS Orgasm Lip, NARS Orgasm Soft Matte Blush and NARS Orgasm Blush
4. NARS Orgasm Afterglow Lip Balm – This is the only product from the launch that I'm not a huge fan of because the tint is SO sheer that I can barely see it on my lips. It feels nice but I wish it had more pigment and color.
5. NARS Orgasm Air Matte Blush – This was my first time trying this new blush formula and it is gorgeous! It's a drier cream texture so it's perfect for my combination skin. My only issue is the opening for the blush is a bit small so it is hard to get a large brush in it. I use a smaller brush to get the product out and blend with a larger brush. It is quite sheer which I like and you can build it up nicely.