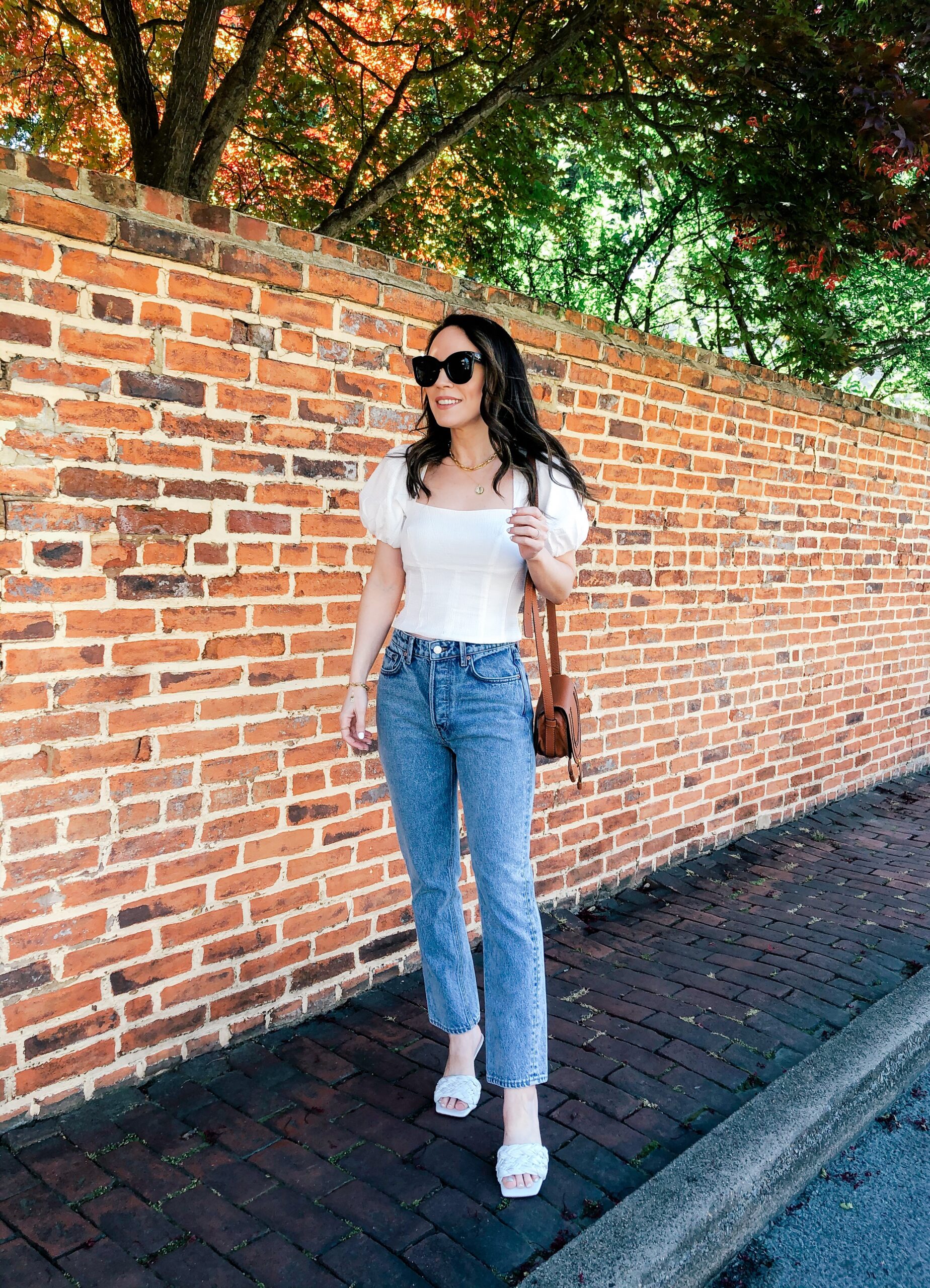 Top | Jeans | Sandals | Bag | Sunglasses | Necklaces here and here
1. Love the leather/straw combo on this tote bag and it's under $80!
2. A great patio table for your deck or backyard – Target has so many good summer decor pieces this year.
3. This chandelier!! I couldn't believe it was another Target find.
4. This vase is a great piece to add to a bookshelf or side table.
5. I've heard really good things about this underwear from Lululemon.
6. The cut out detail on this sports bra top is so cute and it gives great coverage!
7. This print is so beautiful (I have it in a top) and looks so good as a dress.
8. A reader recommended this Black-owned business that makes bath soaks. The packaging is absolutely gorgeous.
9. This is the next self tanner I want to try!
10. A total splurge but this designer's swimsuits are an absolute work of art!!! I love all the details.
11. This swimsuit is a fraction of the price but has a similar vibe.
12. I ordered this sarong to wear with black swimsuits – the leopard print is so chic.
13. Now THIS is a vacation dress!
14. A great classic straw clutch to wear all summer long and it's currently on sale.
15. I really love this look of this acrylic calendar – a great piece to keep in the kitchen where the entire family can see it.