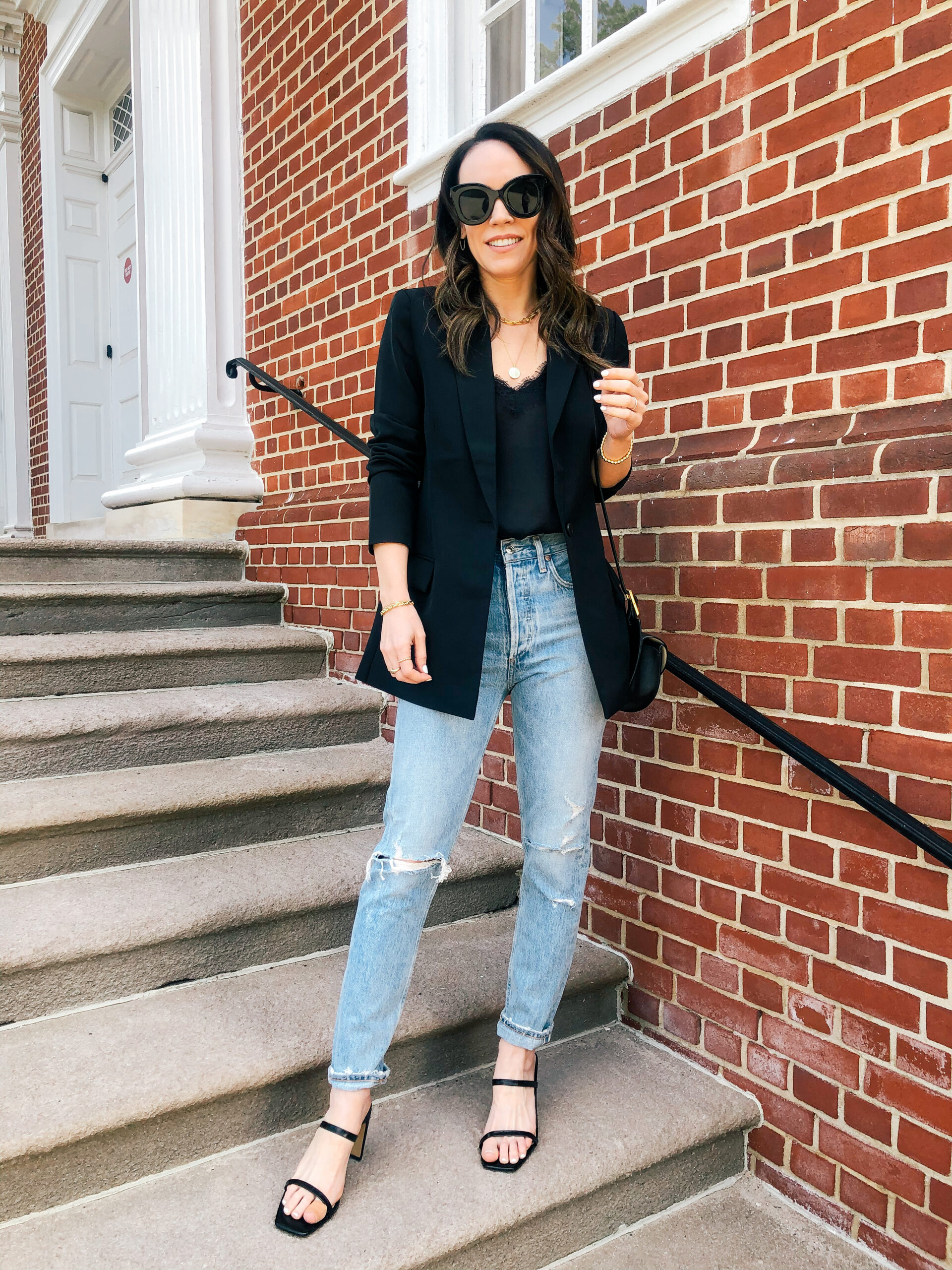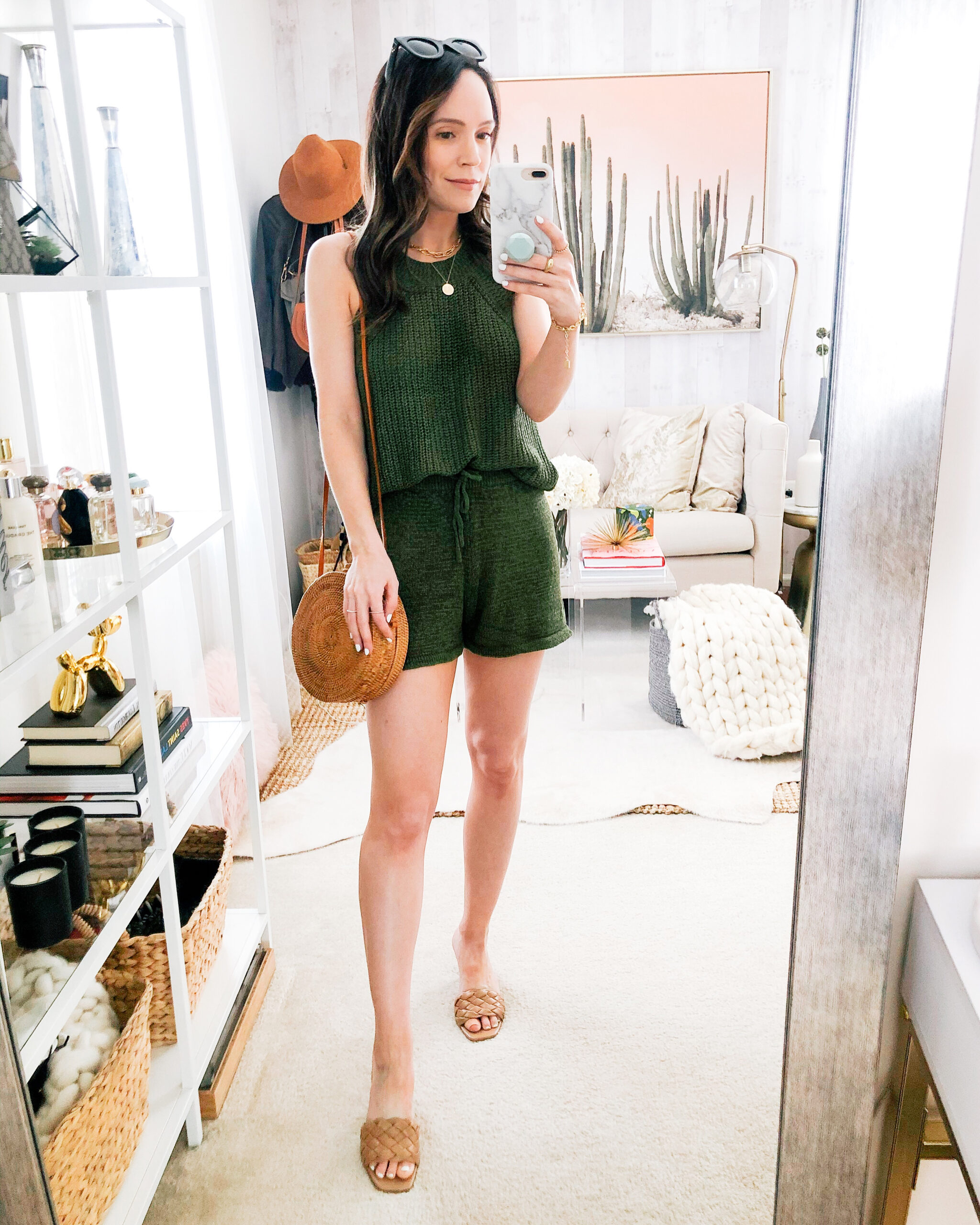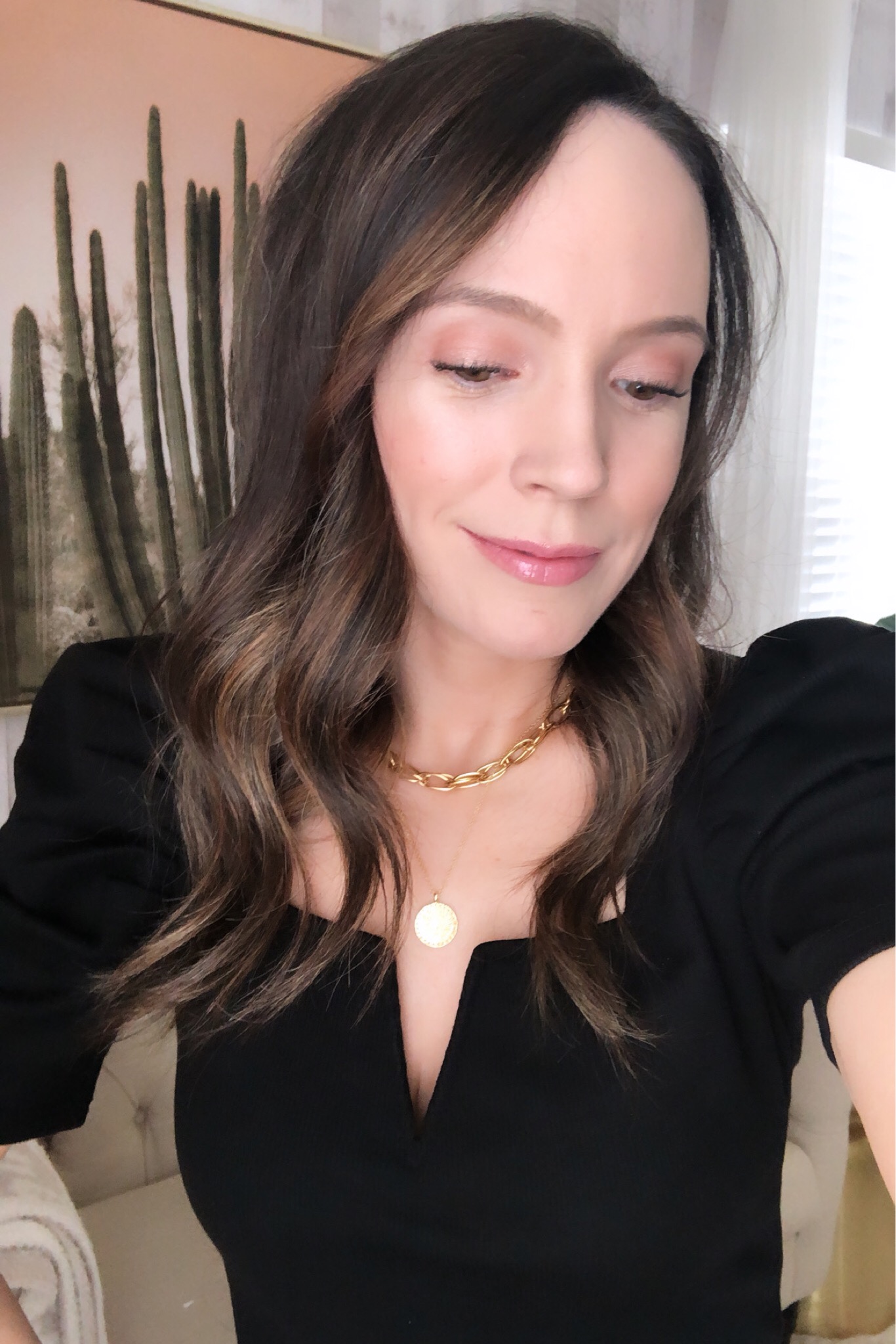 It's been awhile since I shared my recent Amazon purchases and things I'm loving from Amazon so I thought I would round everything up in today's blog post.
1. Black blazer – This black blazer was one of my favorite purchases from Amazon in a long time! It fits so well and looks so much more expensive than it is.
2. Black puff sleeve top – I love the neckline on this top and it's under $17!
3. Shorts set – This set is definitely comfy enough to wear around the house but so cute with sandals too.
4. Loungewear set – This set is on its way to me and looks like the coziest thing ever.
5. Sunglasses – I wasn't sure I loved these when I first got them but they have grown on me and now I really love them. I'm wearing these in the first photo.
6. Liquid I.V. – A friend recommended this to me and I have been loving adding them to my water each day. They keep me extremely hydrated and have helped my energy levels!
7. Bath bombs for Miles – Miles is obsessed with bath bombs so I am always buying a new box for him because we go through them so quickly. He prefers the ones with toys inside so that's the requirement that I look for. LOL
8. Prebiotic soda – DELICIOUS!!!! I bought one of these recently when I was in Target and was immediately hooked. I went home and ordered an entire case. They have apple cider vinegar in them and are only 20 calories a can. As a soda lover, this is a great healthier alternative.
9. Stevia sweetener – This is what I put in my coffee each morning.
10. Placemat for Miles – Miles loves this plate + placement combo and it doesn't slide around on the table which is my favorite thing.
11. Nutpods coffee creamer – Another repurchase of these coffee creamers – they are a great dairy free option and I love the flavors they offer.