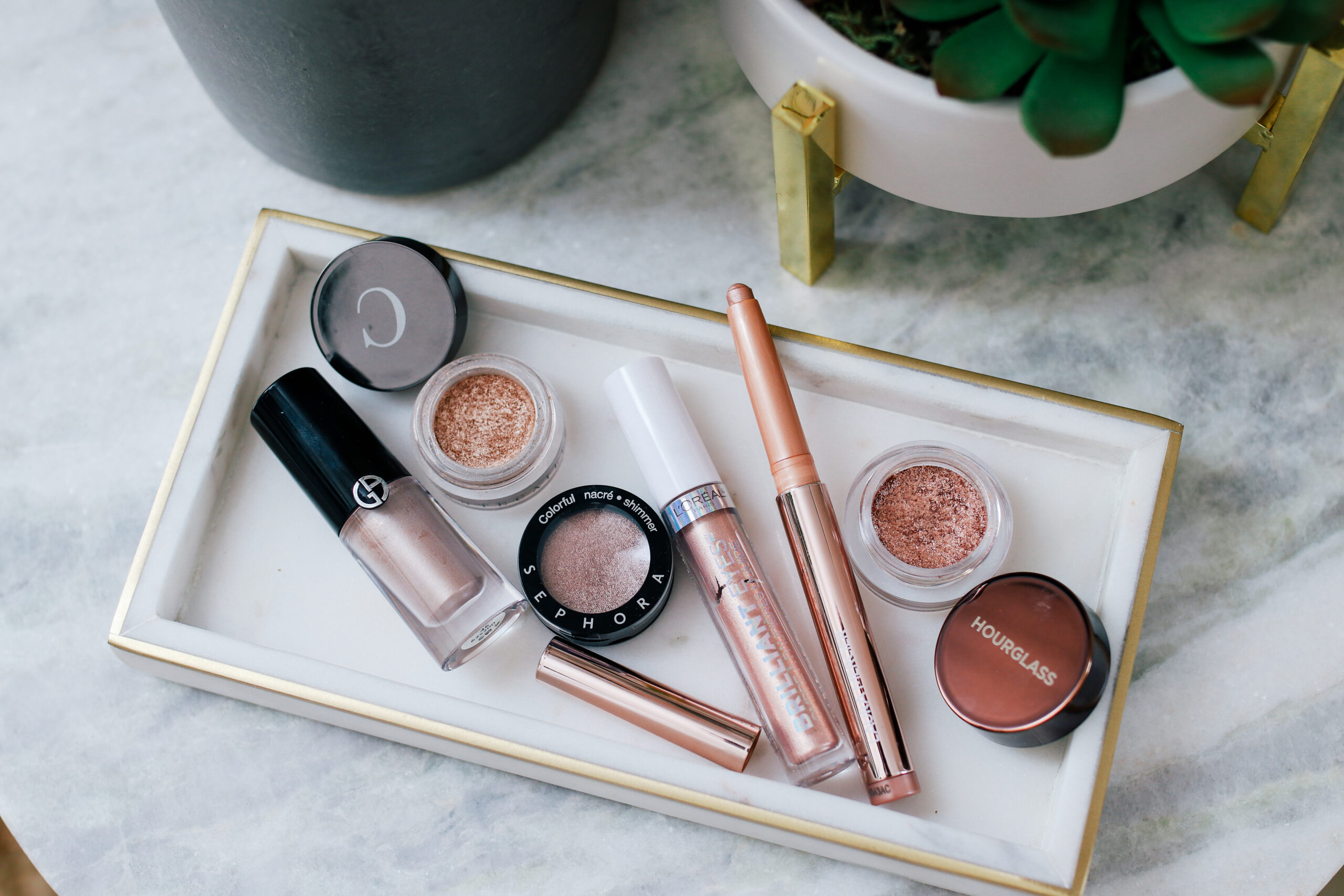 It's been awhile since I've done a 'One and Done' eyeshadow post and it's one of my most requested so I finally have a good selection of shadows I've been loving and using. While I love to do a dramatic and intricate eye look from time to time, I prefer a one shadow look most days. Colors and formulas that I can throw on, blend out easily, add some mascara and have a gorgeous polished look. These six are a mix of cream and powder formulas but all are so wearable for everyday.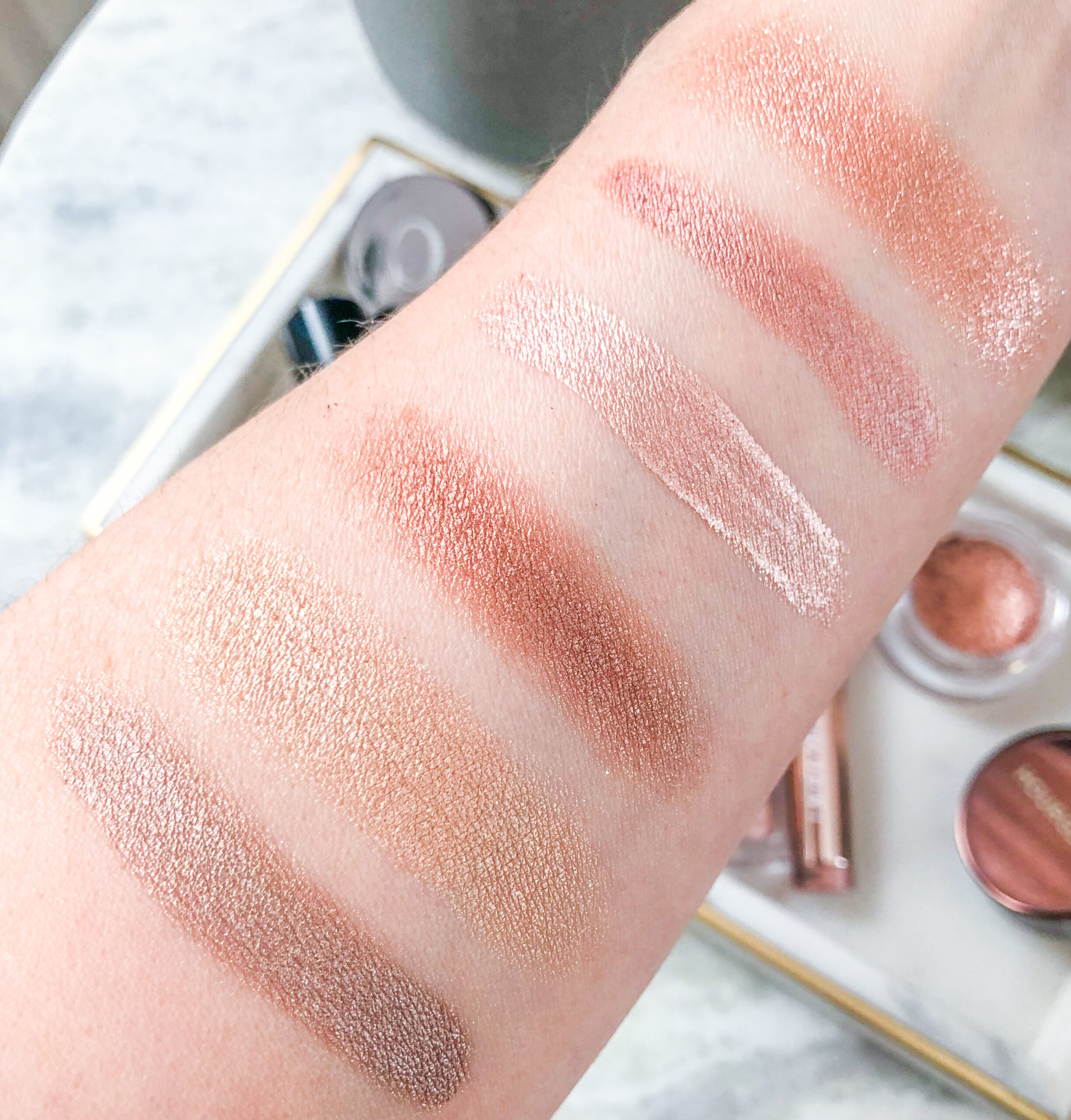 Swatches from left to right: Armani Eye Tint in 46, Chantecaille Mermaid Eye Color in Seashell, Sephora Collection in Mystic Queen, L'Oreal Brilliant Eyes in Diamond Drop, Laura Mercier Caviar Stick in Wild Rose and Hourglass Scattered Light in Reflect
1. Armani Eye Tint in 46 – A longgggg time favorite and one that many of you have purchased and loved as well. This cream shadow is easy to apply, blend out with your fingers and it lasts all day long. This particular color is my most worn and gives the most gorgeous polished eye for daytime or nighttime.
2. Chantecaille Mermaid Eyeshadow in Seashell – Though this is a powder, it feels almost like a cream because it is so smooth. No fallout, easy to blend and looks really subtle yet still noticeable.
3. Sephora Collection Eyeshadow in Mystic Queen – This is one of my newer discoveries and I fell in love with these $9 powder shadows! They pack a good amount of pigment and you can choose from a million different shades. This particular color is a bold rose gold and really wears well with a bronzed cheek and peachy lip.
4. L'Oreal Brilliant Eyes in Diamond Drop – Wear this cream shadow alone or layered under another shadow. This color is THE PERFECT shimmery champagne and lasts all day long.
5. Laura Mercier Caviar Stick in Wild Rose – This may be the easiest to apply because it is in a stick formulation and you can just swipe it across your lid and blend out easily with your finger. The texture is creamy and sheer but can be built up by adding a few layers. I've been loving this particular color this summer because it really brightens up my eyes and looks great with super dark mascara. I did a blog post reviewing the rest of the colors from this collection here.
6. Hourglass Scattered Light Eyeshadow in Reflect – While this is a powder shadow, it spreads and blends like a cream. I would advise using a primer underneath because it can leave a little fallout if you don't have something for it to adhere to on the lid. The shimmer payoff however is the prettiest out of all 6. You can use your finger to apply but I would recommend a flat brush to press it onto the lids instead.