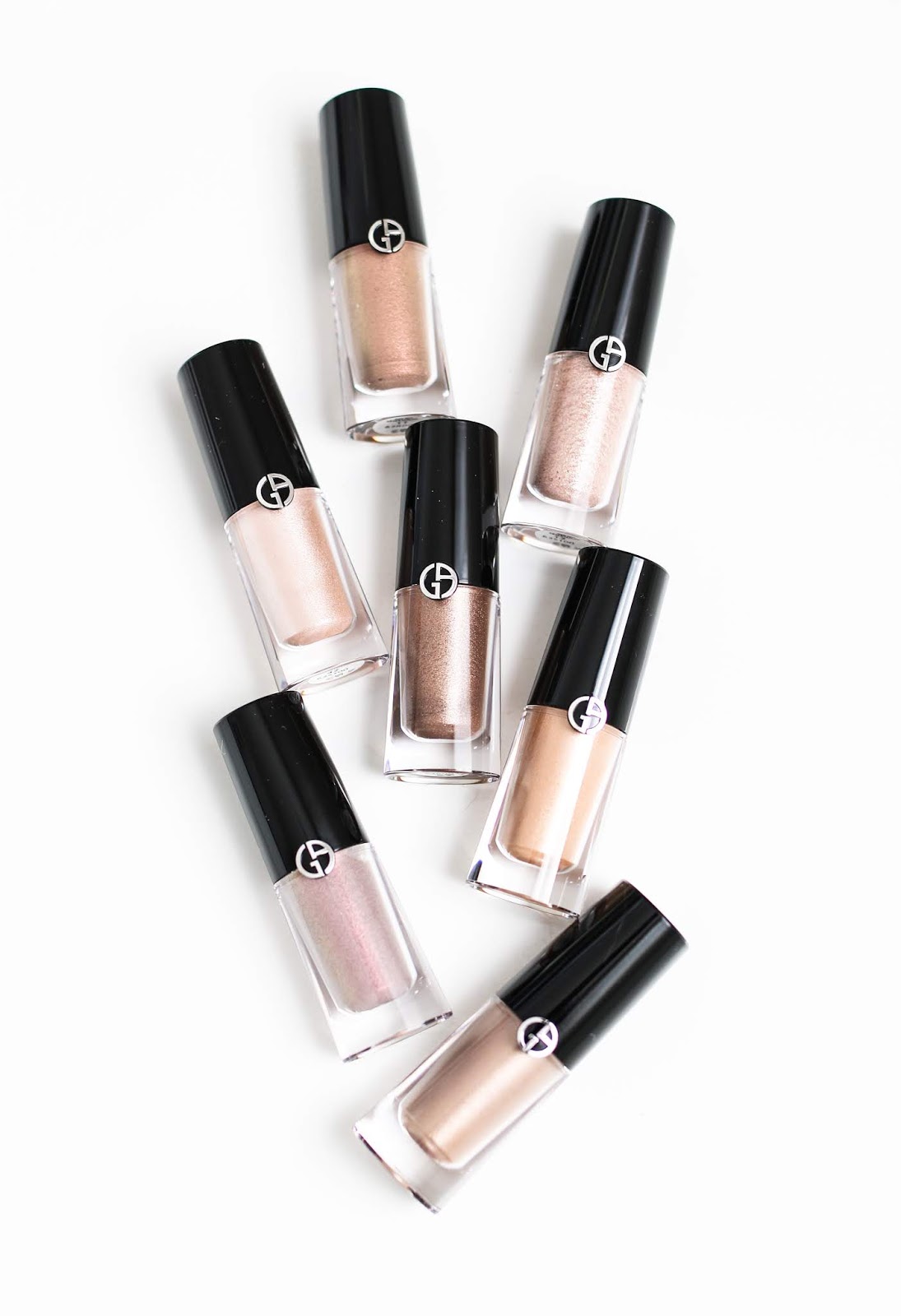 I have been a long time lover of the
Armani Eye Tints
and have featured them in countless videos and have had them on some of my Best of Beauty lists. The formula was fantastic and I especially loved shade 9 and 11. I actually went to repurchase one of my favorite colors but realized they were discontinued. *cue a mini freakout* However, I recently saw that they were back in stock in different packaging so I ordered a bunch to see if they were still the
glorious formula
I had known and loved.
I purchased an array of
neutral shades
, along with the two that I originally loved (9 and 11) and thankfully am just as much in love with this new formula as the old one. I forgot to take a picture of the applicator which is a bit smaller than the previous one and doesn't pick up as much product, but it doesn't bother me that much because
the formula
is still amazing. It applies evenly, wears all day, is suitable for day or night and have the most perfect neutral color options. The only shade I wasn't too jazzed about was 12 because it it too sparkly and applies a bit patchy. Other than that, I am so happy these are back! I highly recommend
trying one
if not a few for the easiest summer eye look.