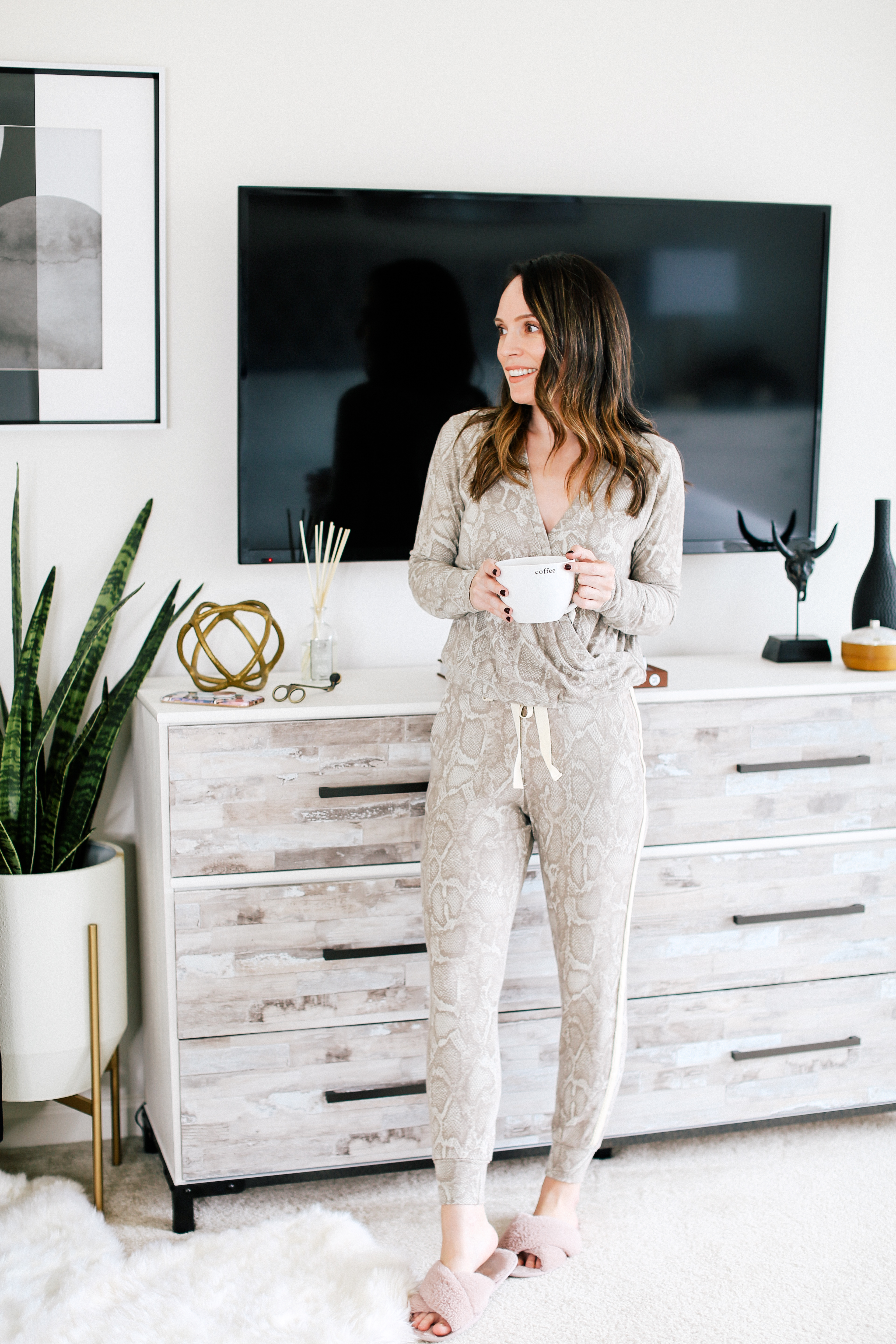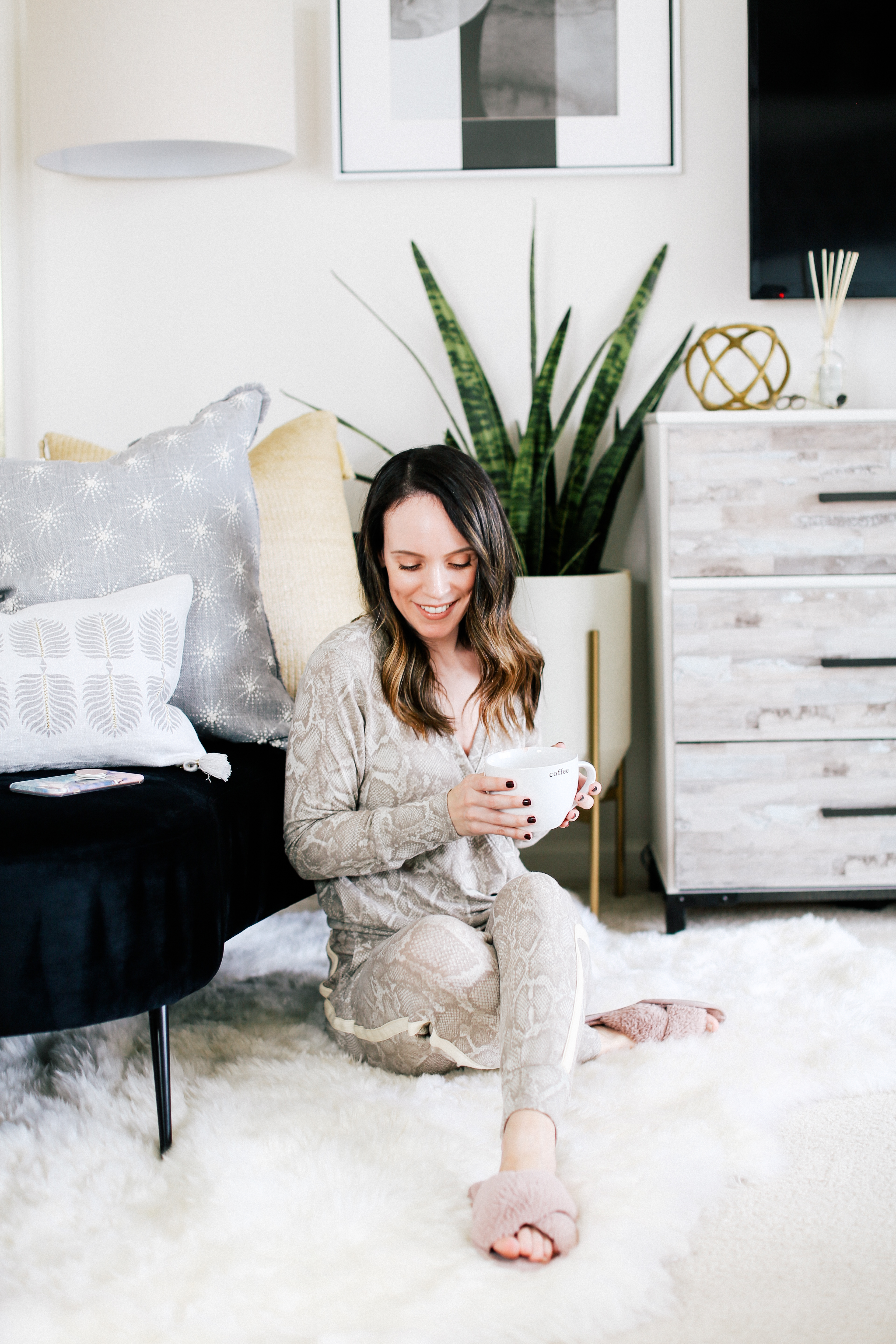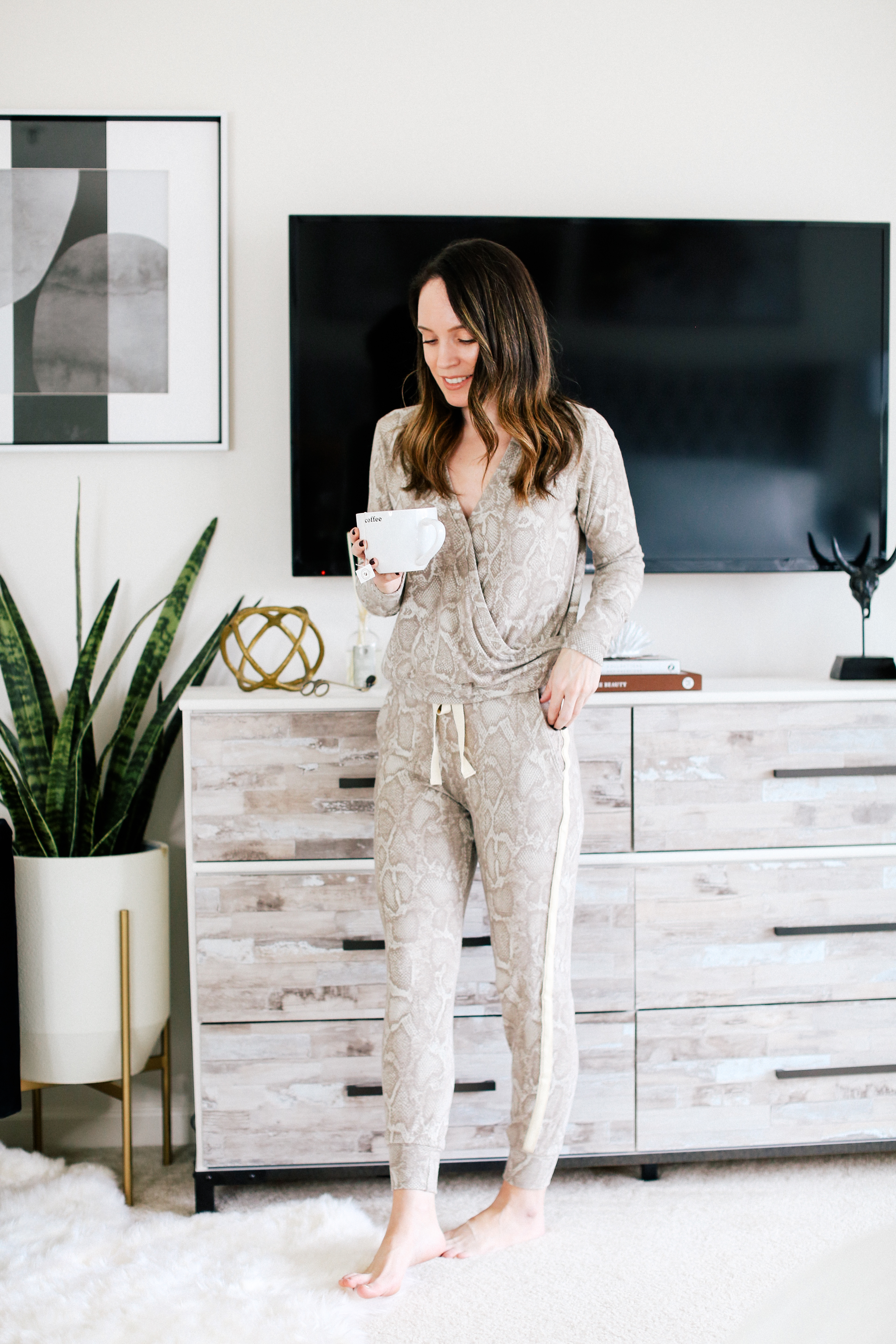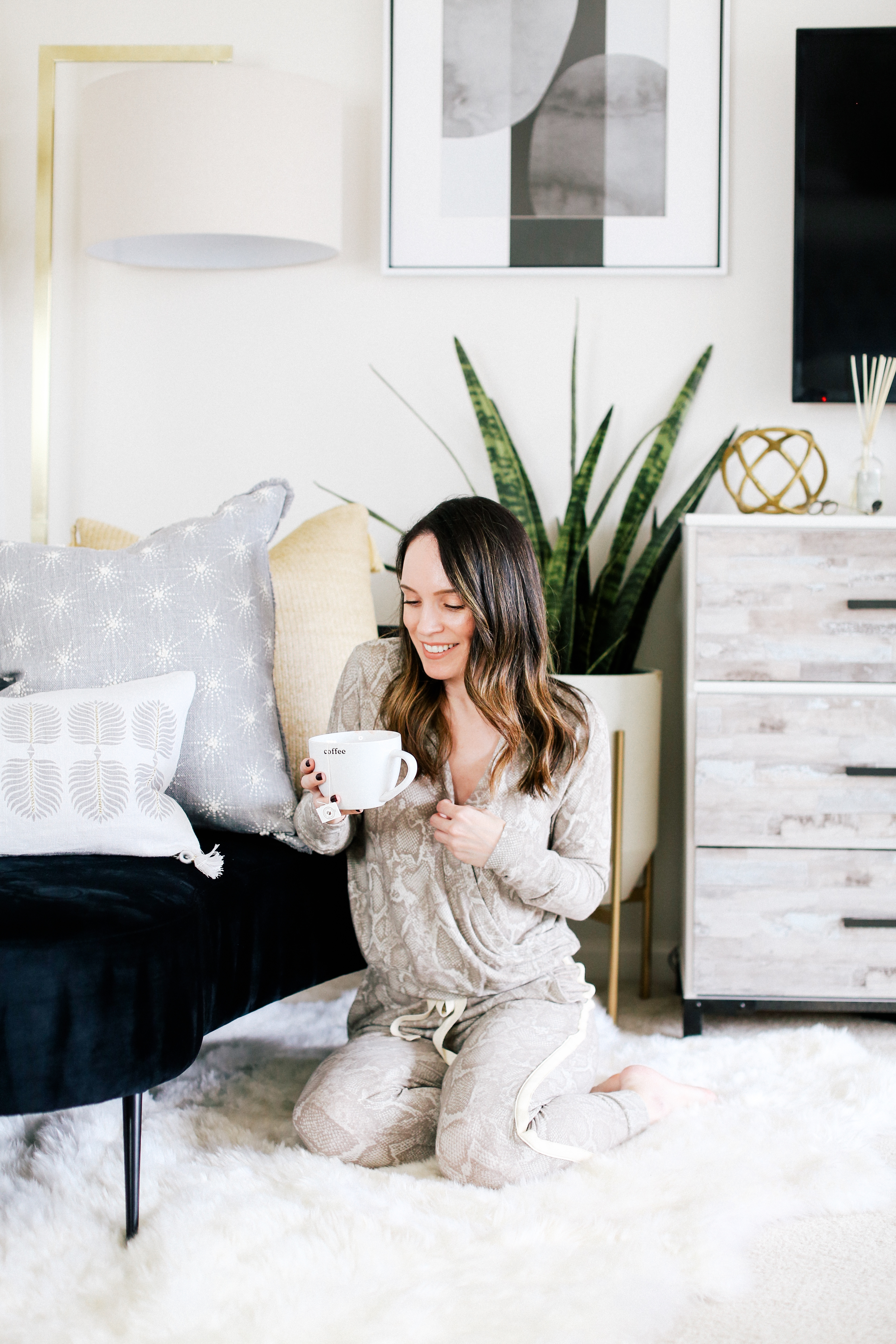 Loungewear top | Loungewear pants | Slippers | Chaise | Rug | Dresser | Lamp | Planter | Plants
I'm back with my next book review post and this list has a ton of great books! There were only one or two books that were not a hit with me, but a majority of them were so good. You can read all my past book reviews here if you want more suggestions.
1. The Perfect Girlfriend – This should be titled "the world's craziest girlfriend" because the main character is certainly that. But nonetheless, it is sooooo good. Even though the main character drove me crazy, her antics and obsession with her ex-boyfriend is entertaining and creepy in the best way.
2. Ask Again, Yes – I was not into this book when I first started it, but it got so much better as the story went on. Francis and Brian are two rookie cops with the NYPD that decide to move out of the city to raise their families. They end up buying homes across the street from one another and their daughter and son are born 6 months apart. While they envisioned having their families grow up together, sadly that does not happen. A devastating event happens that shatters the relationship between both families and has lifelong consequences for everyone involved. The twists and turns that this book takes are incredibly emotional and intense, and I didn't want the book to end. Such a great read and I highly recommend it!
3. Lock Every Door – This was one of the few books in this list that I was lukewarm about after I finished it. It was good and the ending really surprised me, but much of the book was predictable and not as suspenseful as I would have hoped.
4. The Woman Inside – The plotline for this book was interesting and kept me guessing, but the end was a big "womp, womp". However, don't let that deter you, because I still enjoyed 95% of the book. Paul and Rebecca have a marriage that is on the rocks with secrets that could destroy it if uncovered. Rebecca thinks Paul is cheating and all signs lead to it, yet some things don't add up and she is trying to uncover the truth.
5. The Secrets We Kept – I have enjoyed a few of the books in Reese Witherspoon's book club, but unfortunately this was not one of them. The description of the book sounds interesting – two secretaries at the CIA are given undercover assignments to help smuggle Doctor Zhivago out of the USSR. The book bounces between the author's life and love story, and the life and love story of the two secretaries chosen to take on this mission. I couldn't get into it and found it boring at times.
6. The First Mistake – I could not put this book down and listened to it in two days! It's suspenseful and the ending was a complete surprise for me. Alice has a second chance at life after the devastating loss of her first husband during a skiing trip. She is remarried to a man that adores her, grows her business into an immense success and has two loving daughters. Things seem perfect in her life but soon she begins to have doubts about her husband because of his absence for long periods of time without explanation. She tries to figure out if he is having an affair but what she discovers is far more upsetting.
7. My Oxford Year – I loved this book from start to finish. Ella is awarded the coveted Rhodes Scholarship and heads to Oxford to study for the upcoming year. She is focused and has her career plans already set for when she has completed her year abroad, but a casual fling turns into something so much more. Ella must decide if she should give up her dreams in exchange for a once in a lifetime love.
8. After Anna – The storyline of this book is quite interesting because it is told from the before and after of the major events. Maggie gave up her daughter when she was an infant because of her struggles with postpartum psychosis, though she never stopped hoping they would reconnect and become close again. She finally hears from Anna after nearly 20 years and begins to build back their relationship. Anna comes home to live with Maggie, her husband and stepson and Maggie is so happy that she is getting a second chance at being a mom to Anna. Unfortunately Anna and Maggie's husband do not get along and things escalate quickly. Anna is found murdered and Noah, the husband, is accused of the crime. There are so many interesting plot twists and turns in this book and the ending really surprised me.
9. Angela's Ashes – I had high hopes for this book because of all the great reviews and the author won a Pulitzer Prize for it, but unfortunately it was not my favorite. It is Frank McCourt's memoir of his time growing up first in Brooklyn and then Ireland, and all the struggles his family had to face. From his father's alcoholism to extreme poverty, the death of many of his siblings and awful living conditions, his journey out of that is remarkable and admirable. I do enjoy a great tale of triumph over adversity but sadly I didn't love this book as much as I had hoped.
What have your read recently? Any recommendations?