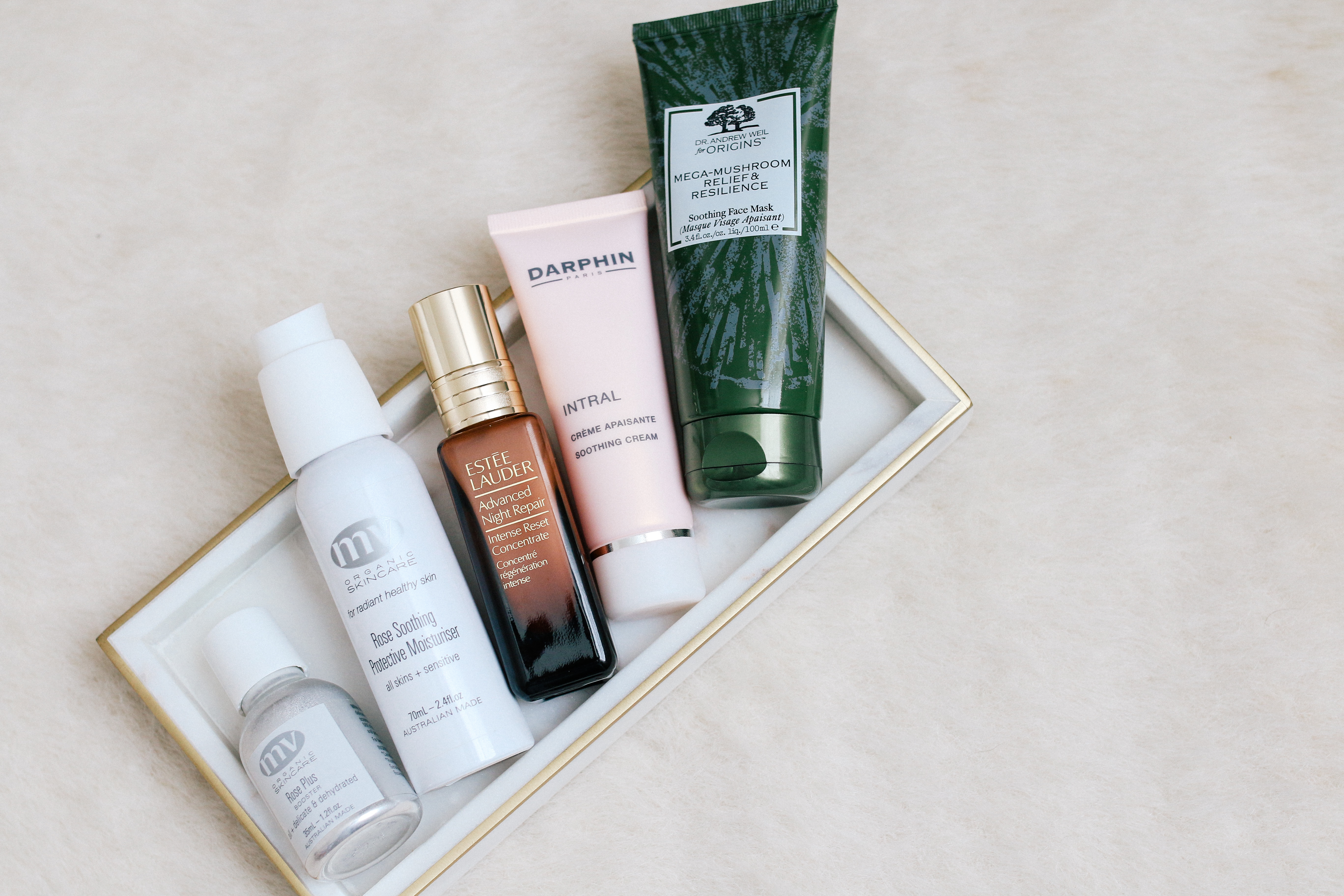 I don't have particularly sensitive skin but it can get irritated from time to time. I have a handful of products that I reach for to help calm or soothe my skin so I thought I would round them up all in one post. Many of them are products I've been using for years, but some are newer discoveries or things I've been using recently.
1. MV Organics Rose Plus Booster – The texture of this booster is an oil and it is absolute magic for my brows after they have been threaded. The skin is normally delicate and sensitive so I put this on them and it helps calm and nourish the area. And for those with dry, delicate or sensitive skin, the entire MV Organics line is perfect for you!
2. MV Organics Rose Soothing Protective Moisturizer – I often use this moisturizer after I apply a strong retinol, because it really helps to nourish my skin. It also is amazing in the winter when my skin is dry and uncomfortable from the cold.
3. Estee Lauder Advanced Night Repair Intense Reset Concentrate – This is a newer product that I starting using but have loved how it immediately calms my skin after applying it. I like to use it at night, follow with rich moisturizer and then I wake up with really balanced and smooth skin.
4. Darphin Intral Soothing Cream – The entire Darphin Intral line is designed to help with redness and sensitivity and I particularly like this cream. It's rich and hydrating so my skin feels immediately moisturized and it really helps reduce any redness I have in my skin.
5. Origins Mega-Mushroom Relief & Resilience Soothing Face Mask – I love the entire Mega-Mushroom line from Origins as it is designed to help calm, soothe and strengthen the skin. The mask is a great boost for my skin when it's looking run down or for an immediate treatment to soothe my skin.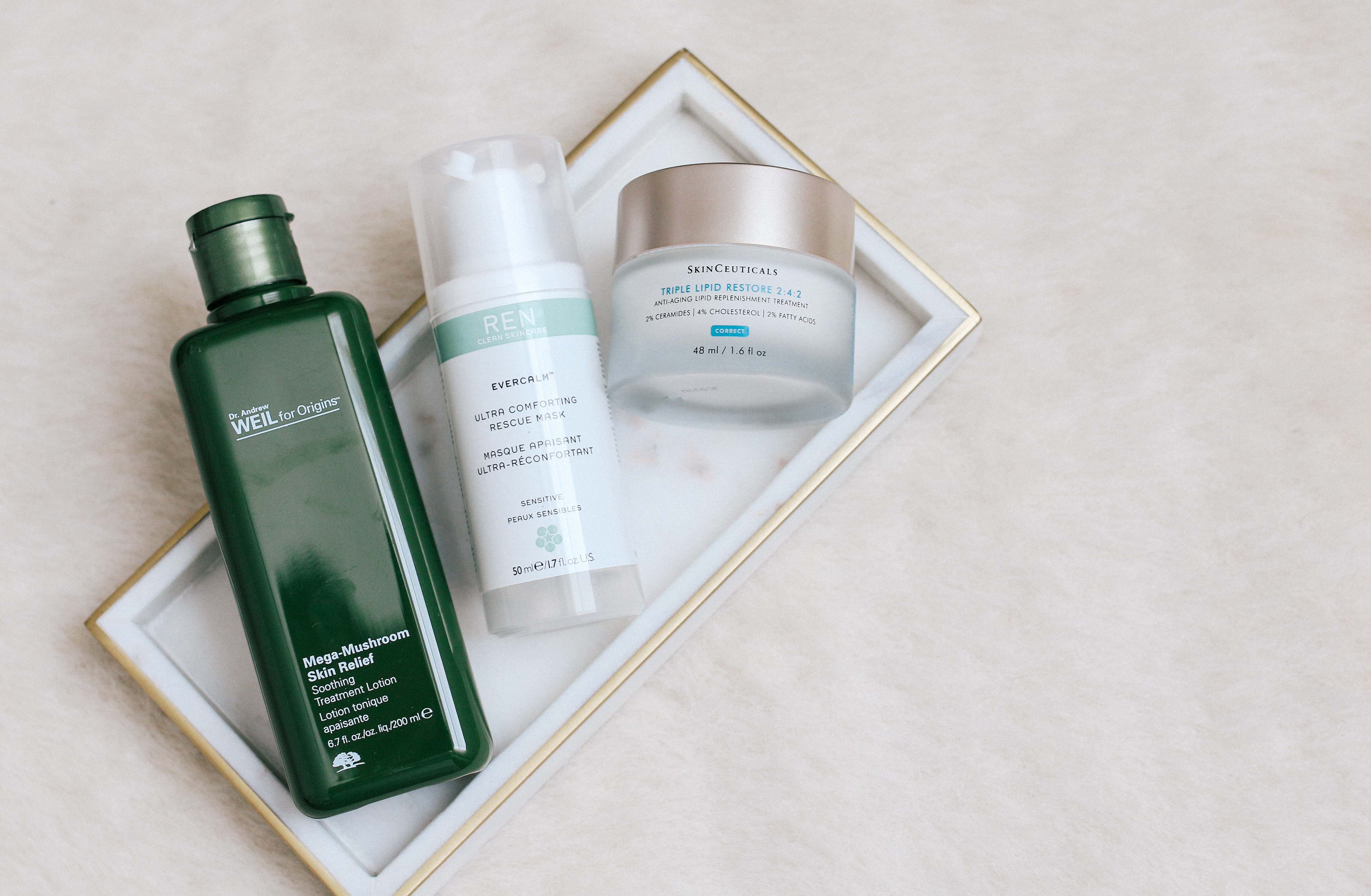 6. Origins Mega-Mushroom Skin Relief Soothing Treatment Lotion – Another favorite from the Mega-Mushroom line is this Lotion. I like to apply it like an essence, pouring a small amount into my hand and then pressing it into my skin after toning (but before serum). It gives my skin a nice boost of hydration but also reduces any redness on the face.
7. REN Skincare Ultra Comforting Rescue Mask – I've been using this mask for at least a year and always recommend it to those looking for a calming treatment to add into their routine once a week.
8. Skinceuticals Triple Lipid Restore 2:4:2 – I'm already a huge fan of Skinceuticals (this vitamin c serum is amazing as is this hyaluronic acid serum), but had never tried this cult classic from them. It's incredibly rich and nourishing and while it is designed to help more with firmness and anti-aging concerns, I find it also helps to soothe my skin when it's irritated or feeling uncomfortably dry.
What are your favorite products that help soothe or calm your skin?? Leave me your recommendations below!