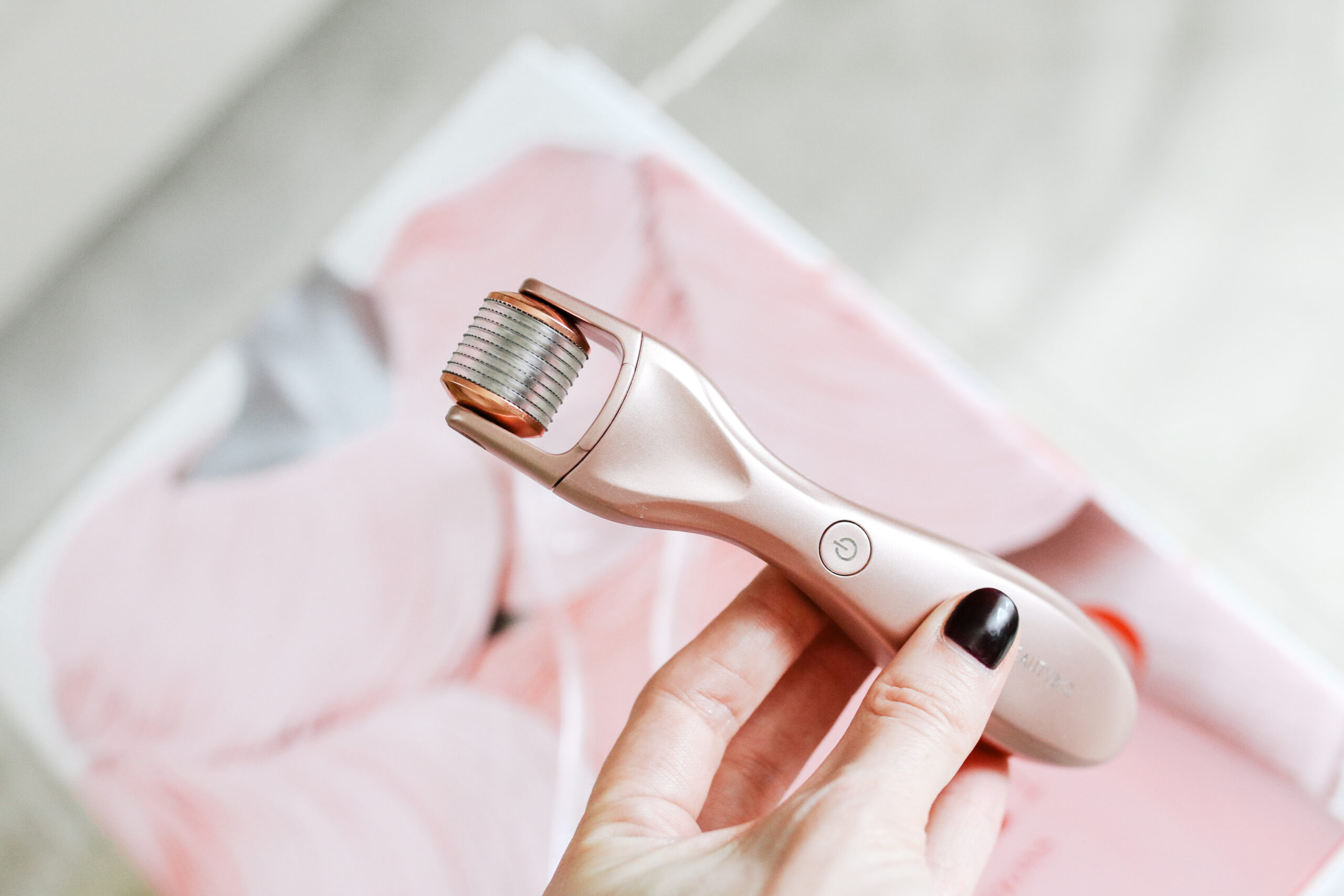 Besides my NuFace device, this GloPRO Microneedling Tool is my most used skincare tool. I've been testing it out for 2+ months and absolutely love it! I thought I would share how I use it in my routine and what results I've seen.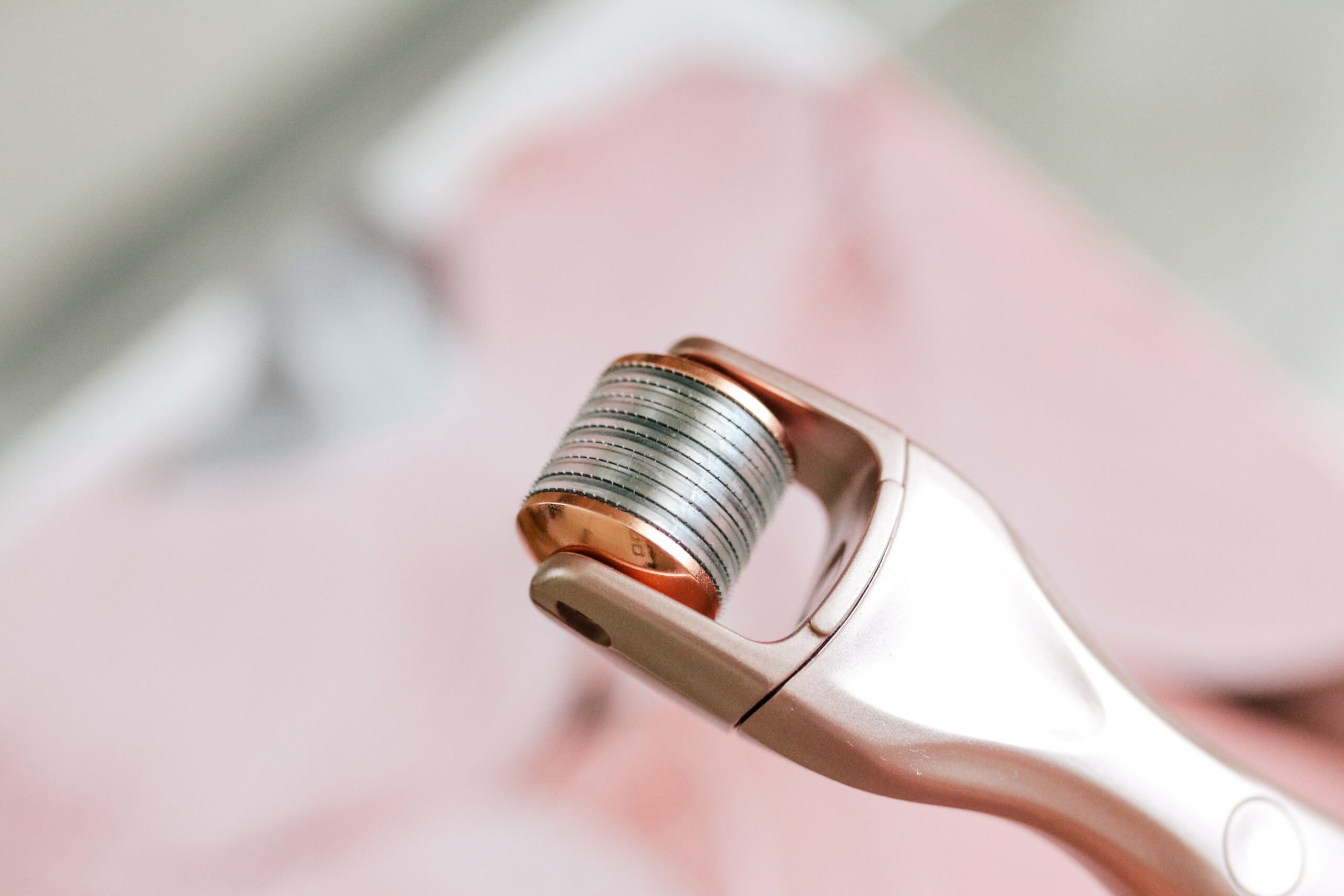 1. What is the GloPRO Microneedling tool? This device is an at-home microneedling roller that helps to increase skincare absorption by almost 200 times and helps to firm and smooth the skin. It targets fine lines, wrinkles, uneven skin tone, dark spots and dullness.
2. When do I use it? I use it 3 times a week at night. Since I use the NuFace device in the morning 3-4x/week, I use the GloPRO in the evening.
3. Does it hurt? To be honest the first time I used it, it was uncomfortable. And my face was quite red and flushed afterwards. Not irritated but red. Then the second time I used it, it was easier to tolerate. After 2 months, I don't even notice the feeling anymore and find it sort of relaxing. LOL
4. How do I use it? There is a lot of information both on the BeautyBio site and in the packaging you receive that helps you understand exactly how to use it. I start on my cheek and roll up and down, and then side to side on that area. I move on to my other cheek and then my forehead repeating the up and down and the side to side motion. I will save a demo of me using it to my insta-stories highlights so you can reference it at any time.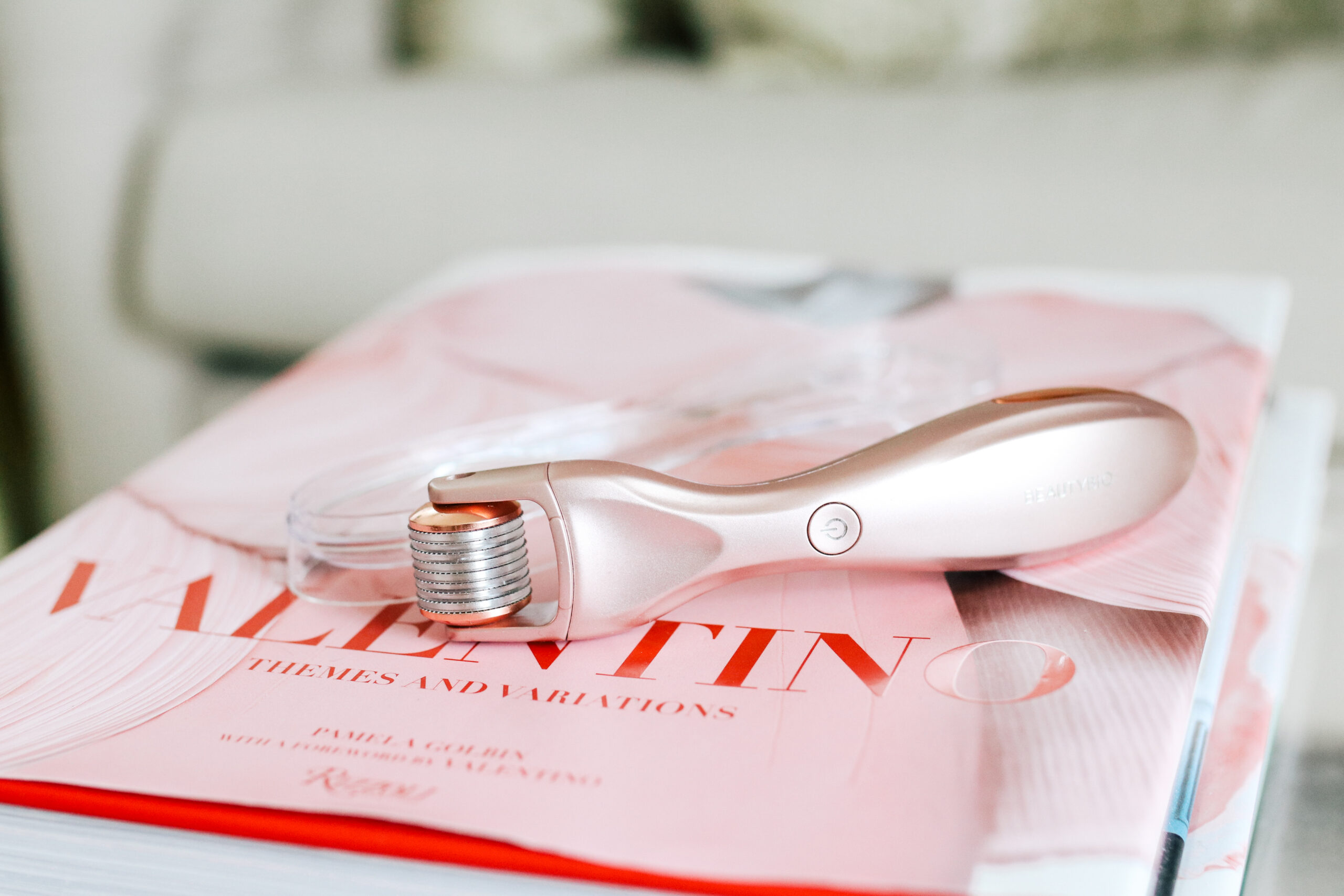 5. Where in my evening routine do I use the GloPRO? I cleanse then tone and then use the GloPRO. After using the GloPRO, I try to apply a face mist or essence immediately after because my skin has been opened up by the microneedling and I want that moisture to absorb in. After applying a mist and/or essence, I follow with my serum and moisturizer for the night.
6. What results have I seen? The first thing I began to notice was how much more my skincare products were working. When I would apply a hydrating serum, my skin would look so plump and hydrated right after and would be glowing the next morning. My pores appear so much more minimized around my t-zone and my complexion overall looks much more even.
It definitely takes some time to see results but I have been so impressed with it and the longer I use it, the better my skin looks!