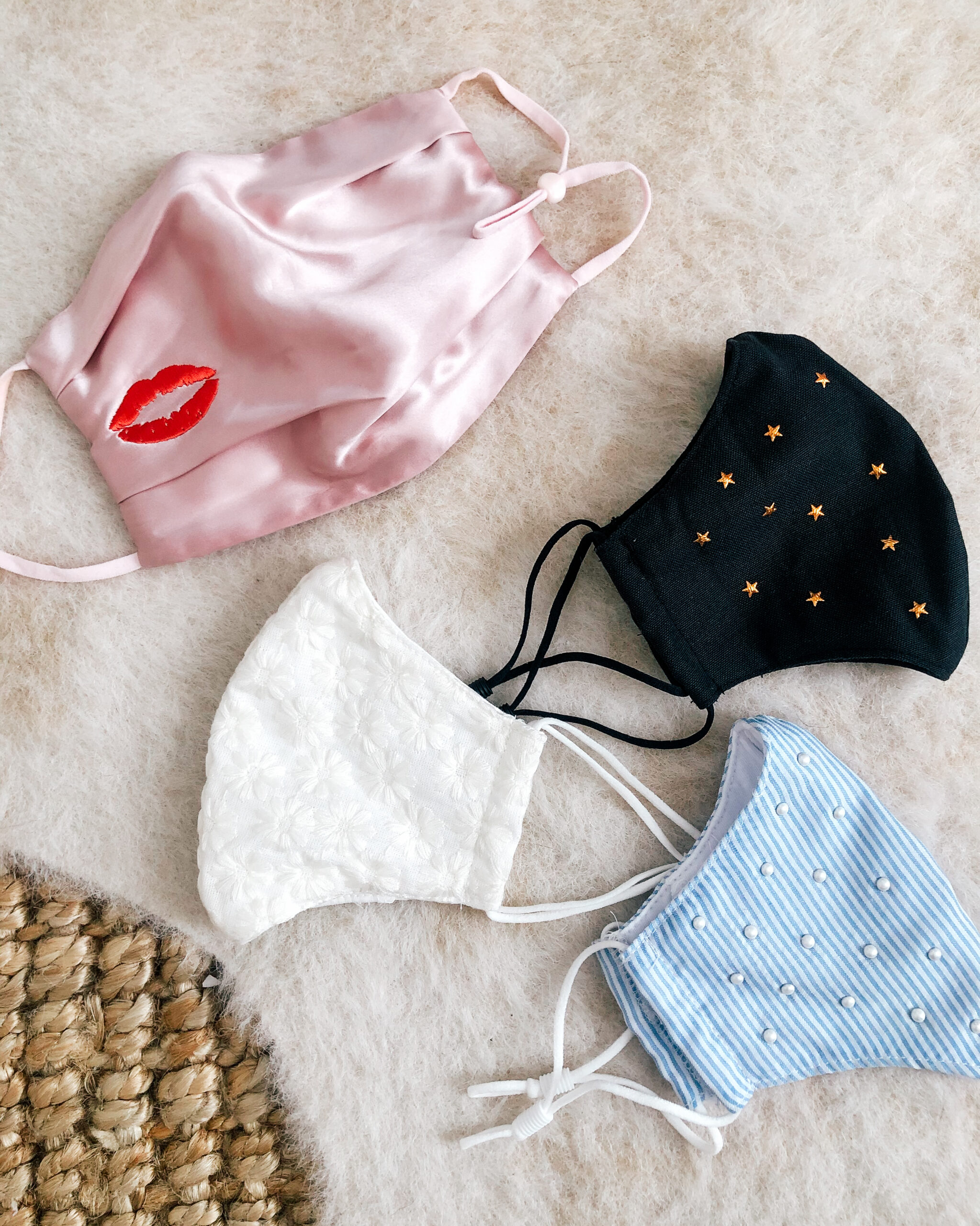 This post is very 2020 specific however details on the face masks I like to wear is the most asked question I receive so I thought I would put them in a blog post so it can be referenced back. I've shared on my Instagram and insta-stories that these two particular styles/brands are my favorite.
1. Slip Silk Mask – This particular mask is the best at helping minimize any "maskne" or breakouts due to wearing a mask so I love this one so much. It also have the least amount of makeup transfer which is another great feature. There is an adjustable nose strip so you can mold it to the bridge of your nose. My only complaint with this mask is that it's very big and I have a small face.
2. Lele Sadoughi face masks – I am obsessed with Lele Sadoughi headbands so when I saw that she was making masks, I grabbed this three pack instantly. And they are THE most comfortable masks. They fit my face perfectly, are easy to breathe in and look so cute (which isn't important, but it's a "nice to have" feature LOL). If you have a smaller face like myself, these are incredibly comfortable!