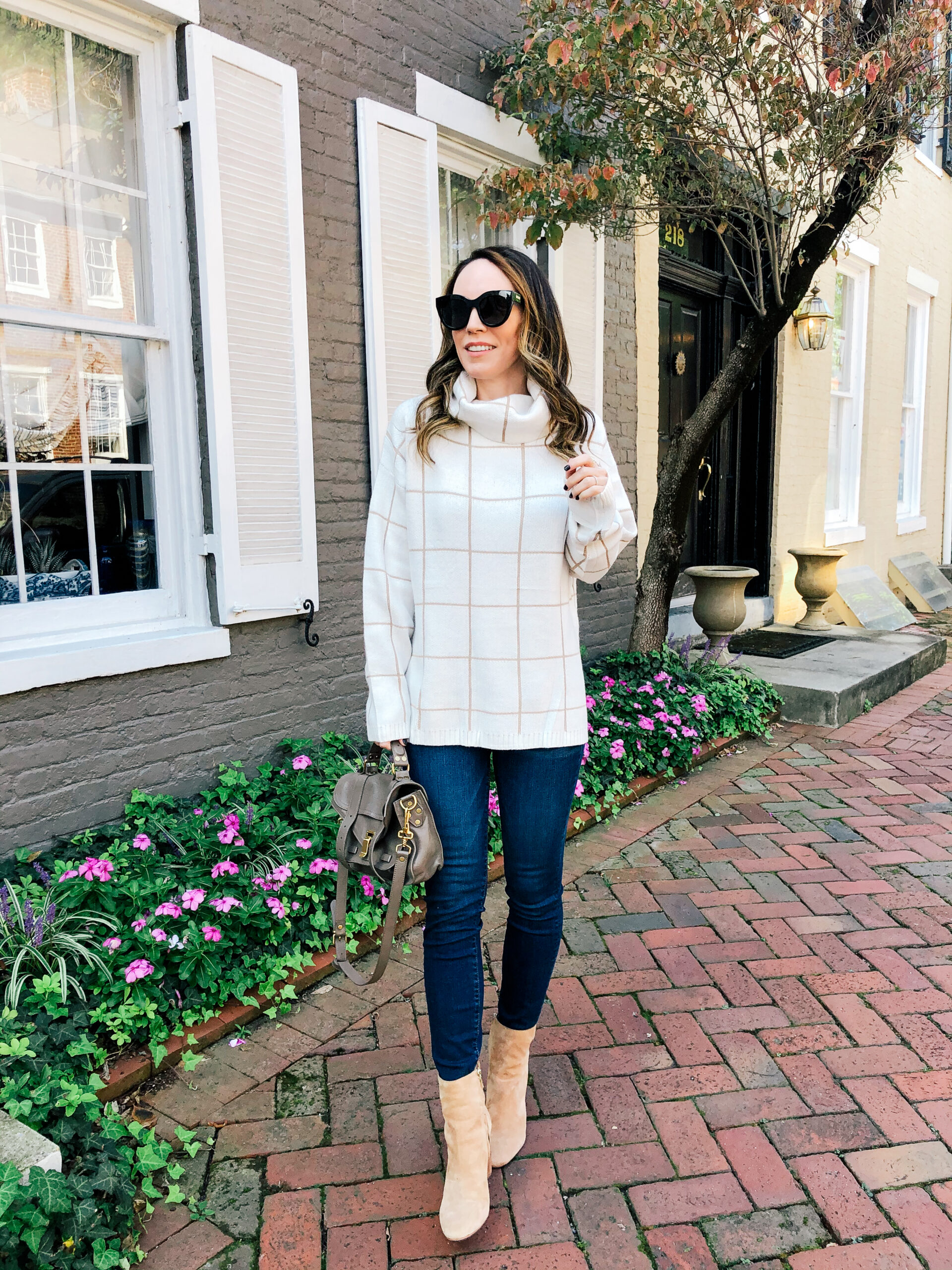 Sweater – Amazon | Jeans – Kut from the Kloth | Boots – Sam Edelman (similar) | Bag – Proenza Schouler | Sunglasses – Le Specs
It's been awhile since my last Amazon post so I figured it was time for an updated one! Here are all my recent Amazon buys and some things that I buy over and over again.
1. Melatonin gummies – This is my second bottle of these gummies. They help me go and stay asleep.
2. Stevia drops – I recently bought this to try in my coffee and really enjoy it!
3. Halloween books for Miles – I picked up a few Halloween books for Miles – this one, this one, this one, this one and this one.
4. Fabric shaver – I shared a little demo of this on my insta-stories and it really works! It helps to remove any pilling from sweaters and other things (and it's only $8).
5. My favorite chocolate bars – I can't remember how many of these boxes I've bought but it is a lot. I love these chocolate bars so much and they are sweetened with Stevia instead of sugar.
6. Slippers – I live in fuzzy slippers all year round but especially in the fall/winter. These seemed cute but to be honest, they aren't really that comfortable.
7. Sweatpants and sweatshirt – I am still loving the tie dye trend and this set is a neutral color but still tie dye!
8. Cardigan – This cardigan was actually one of my top selling products for the month of September. It comes in a few different colors/prints and is so flattering!
9. Liquid B-12 – I buy this every few weeks and cannot be without it. It helps give me energy and fight off fatigue.
10. Doctor play kit for Miles – Miles loves to play doctor and this kit is so cute.
11. Bath bombs for Miles – Miles is obsessed with bath bombs so I bought him these and he loved them.
12. Makeup sponges – I regularly buy these and they have basically replaced my Beautyblender! And they are so much more affordable.