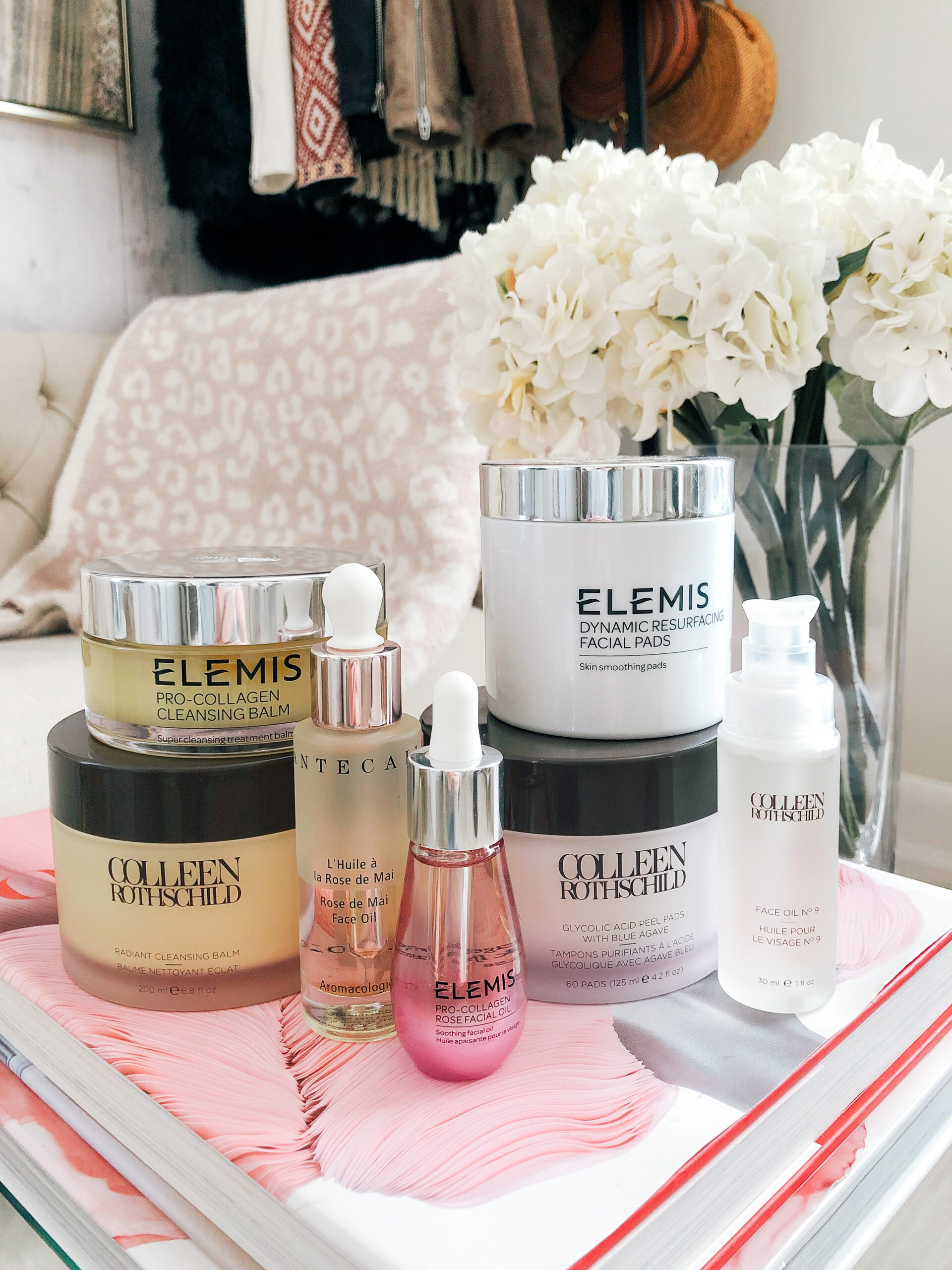 I shared this simple routine on my insta-stories but I thought I would also make a post on it because it's been one of my favorite quick and effective skincare routines to do for years now. My normal skincare routine is 6+ steps but if I want something fast but will still give me great results, this is what I reach for.
Step 1: Cleanse with a cleansing balm. I always reach for a cleansing balm (or oil) because it cuts through makeup and sunscreen easily, gives me a thorough deep cleanse and leaves my skin feeling soft and hydrated.
Step 2: Follow with a peel pad. I personally prefer chemical exfoliation over manual exfoliation so peel pads are always my go-to. They give me an exfoliation, often will target rough texture and help to fade dark spots/even out skin tone.
Step 3: End with a face oil. Once my skin gets a deep exfoliation, I love following that with a nourishing face oil to give my skin a ton of moisture. I find that this combo gives my skin such a gorgeous glow and leaves it feeling so soft and supple.
I don't like to overexfoliate so I would only do this routine 2-3x/week at the most but it's still so effective and easy to fit in on a really busy day.