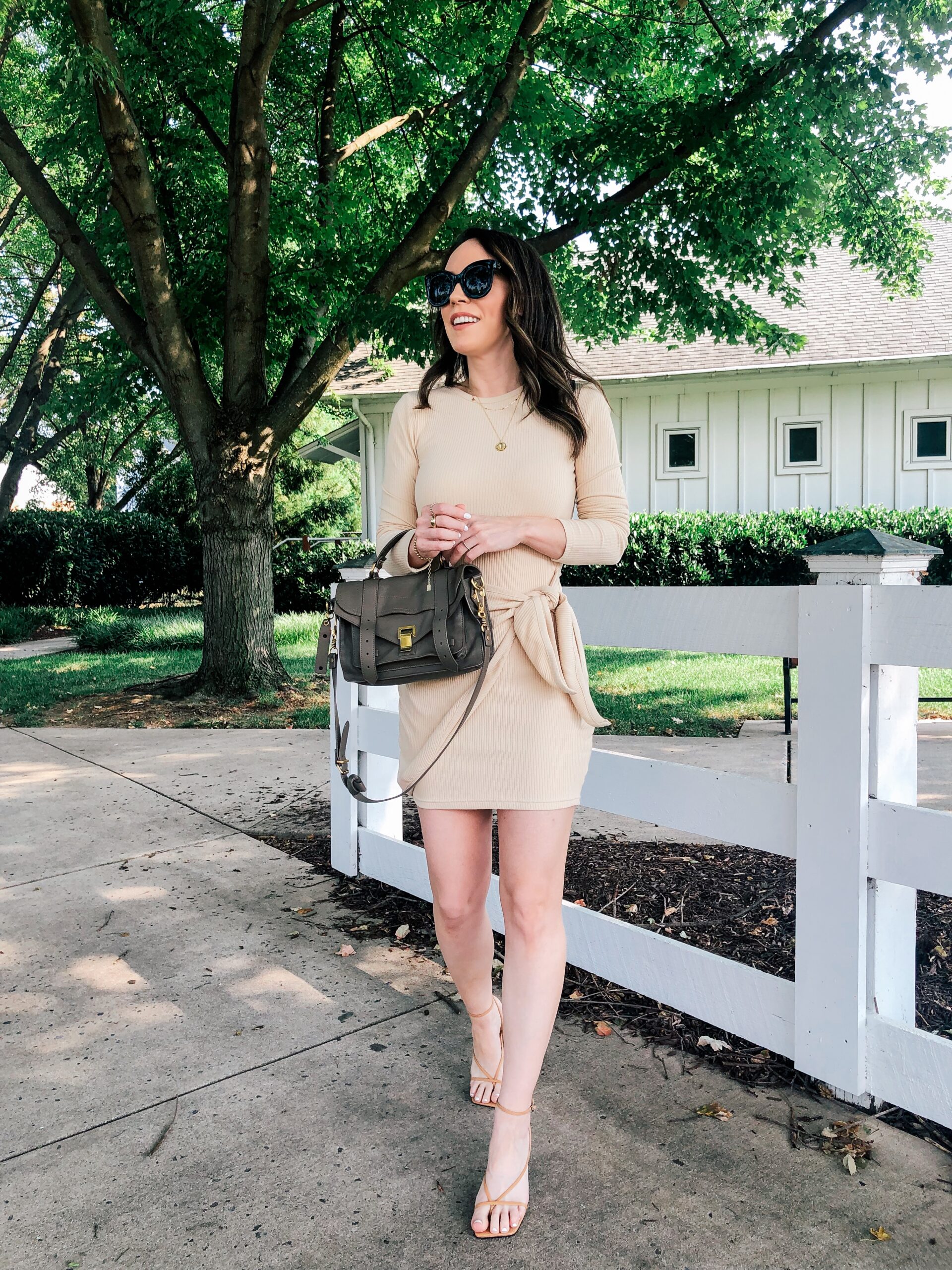 Dress | Sandals | Bag | Sunglasses | Necklaces here and here
1. This monogram blanket would make the best baby gift or a cozy throw for your couch.
2. You can always count on Target for a fabulous blouse and this one is so cute!!!
3. I love buying home decor pieces to fill bookshelves or coffee tables and this crystal orb is currently in my cart.
4. A chic baseball cap? Yes please.
5. A few new arrivals at Express I'm loving: this belted cardigan, this ruched t-shirt dress is a great basic, a great blazer is a must, this Chanel-esque cardigan and their new jeans which I'm really wanting to try!
6. Her sweatshirts are my favorite to splurge on and I'm loving this new arrival!
7. Is there anything better than writing with a gel pen?! And this kit comes with glitter ones?! YASSS!
8. Just ordered this black and white tie dye bodysuit and think it will look so great with coated denim this fall/winter.
9. These ankle booties must just be the perfect shade of tan.
10. I am obsessed with the look of this mixed metal rope chain necklace – so chic!
11. I love the look of this wrap belt and it comes in a ton of colors.
12. The most perfect splurge-worthy workwear pumps.
13. A black midi dress great for the office or an evening out and under $50!
14. I have been updating my Amazon storefront with all my favorite items and new finds.