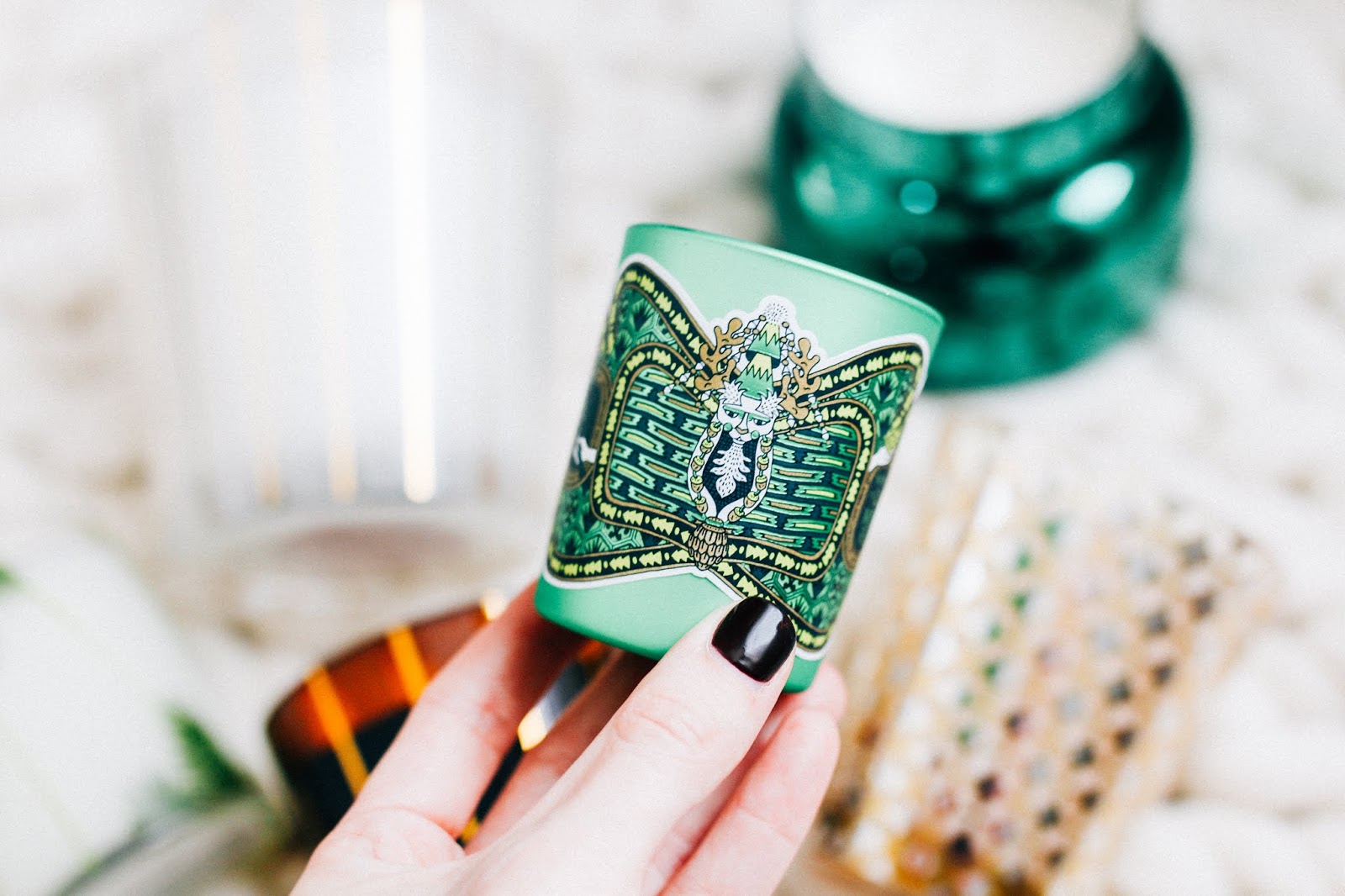 I love burning candles all year round, but especially during the holiday season. I like a wide variety of scents from woodsy and earthy to sweet and warm. Here are 8 of my favorite candles that I love to burn now:
1.
Diptyque Sapin de Lumiere Candle
– I am a sucker for the packaging on the holiday candles that Diptyque puts out every year. Sometimes I like all 3 scents, other times just one or two of them. This year, I preferred the Sapin de Lumiere out of all 3. It's a much fresher version of a traditional fir tree scent which I prefer. And of course the jar and box are one of a kind and beautiful.
2.
Thymes Frasier Fir Candle
– I first discovered this candle at a local shop near my home and was panicked that I wouldn't be able to find it again. Then I went online and realized that it's a very popular candle for the holidays. Whew! Crisis averted. It smells like a fresh cut Christmas tree but in the most pleasant way possible.
3.
Capri Blue Fir & Firewood Candle
– I have to be honest and say that this smells very similar to the Thymes Frasier Fir candle so if you like that one, you will definitely love this one by Capri Blue. I find that both have a long burn time but the throw on this candle is slightly less than the Thymes, in my opinion. (throw refers to how far in a room the scent will reach)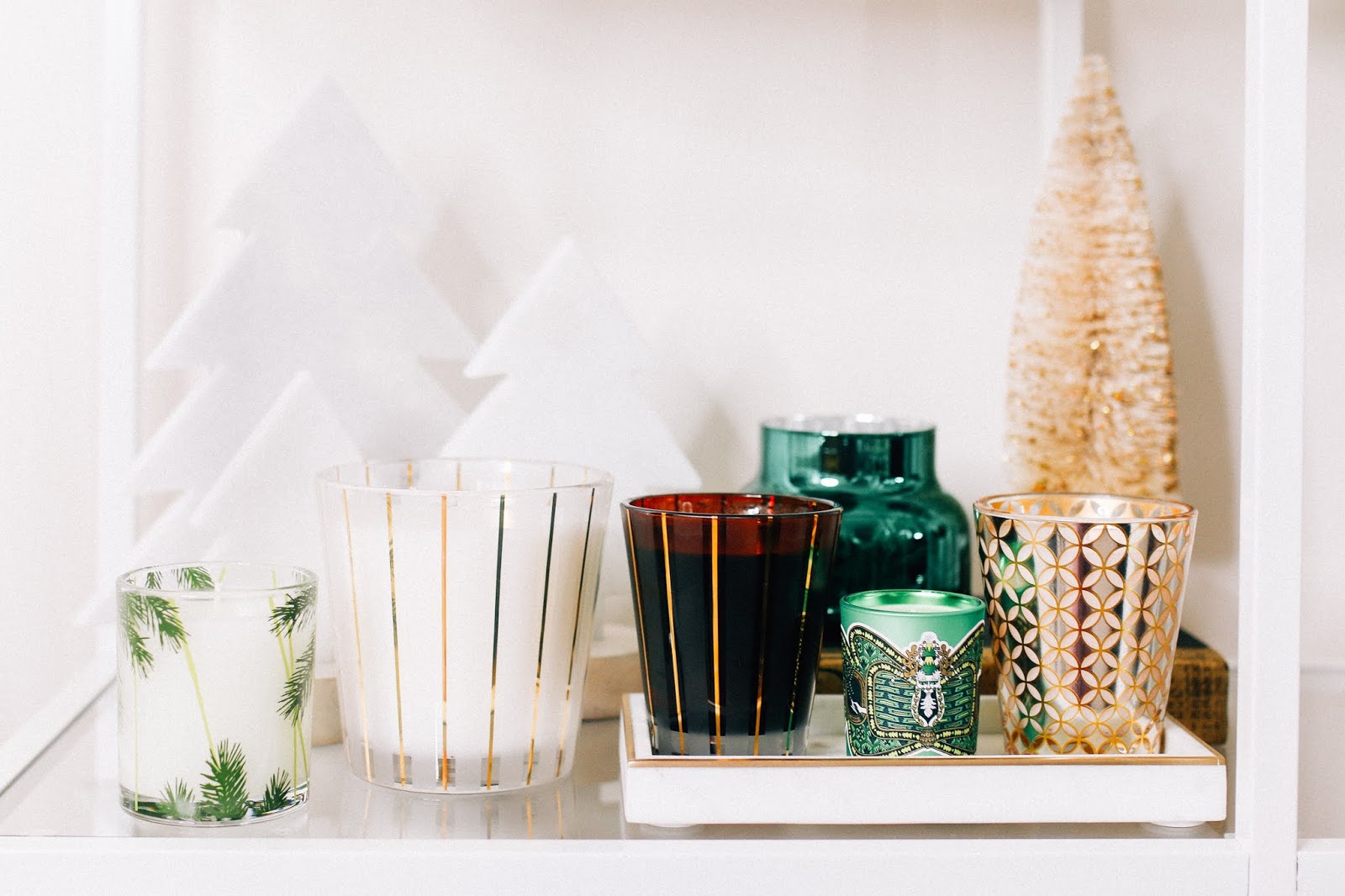 4.
Nest Fragrances Holiday Candle
– This is a staple for me every year and would also make an amazing gift. While many of the selections in this list are woodsy, this is a nice mix of pine and cloves with pomegranate and mandarin orange.
5.
Nest Fragrances Sparkling Cassis Candle
– Out of all my picks, this candle is my favorite and one that I would burn all year long. I love it for the holidays but plan to buy multiple backups because the fruity scent is divine! It's a mix of pink champagne, creme de cassis, frosted cranberry and wild fig. I don't even have to light it to smell its scent throughout my entire home. It's
that
fragrant and lovely.
6.
Nest Fragrances Hearth Candle
– This was a new candle for me this year and one that I wouldn't normally gravitate towards because of how woodsy and earthy it smells. However, after burning it for the past few weeks, I love how cozy it makes my room smell and the scent is more subtle than others I have. It's a mix of rich wood, frankincense and smoky embers.
7.
Byredo Tree House Candle
– I already finished this one but I absolutely loved it and thought it would make an amazing holiday and/or winter scent. It's a bit more unique than the other woodsy scents I have mentioned with notes of sandalwood, bamboo and cedar mixed with leather, spice and myrrh. And the bottle is absolutely chic and gorgeous.
8.
Diptyque Ambre Candle
– If you want another Diptyque recommendation for the holidays, I love the Ambre scent and the
Vanille scent
too. Both are warm and rich yet not overpowering or too sweet.