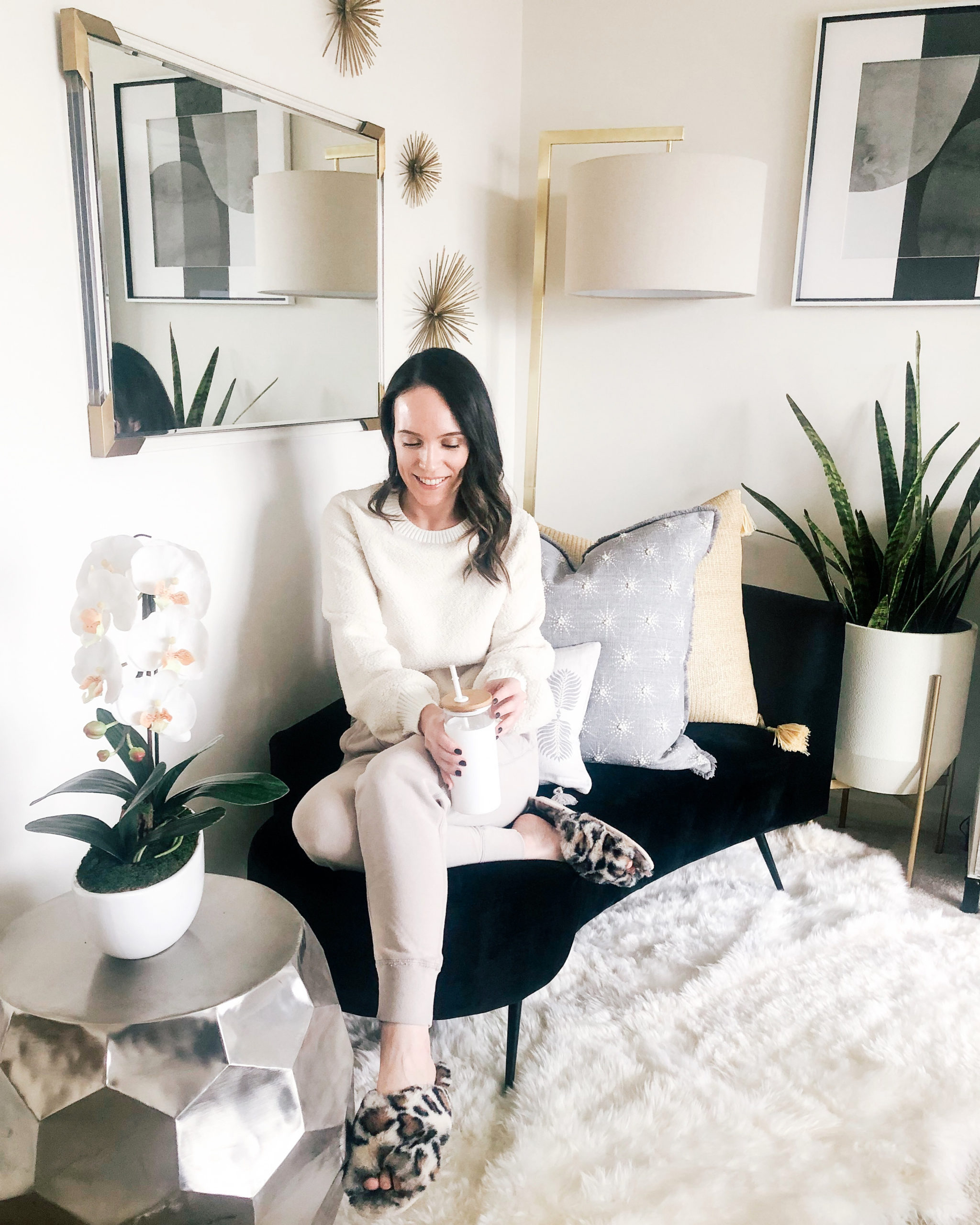 I thought it would be fun to round up all the top sellers from the previous month as a new series on the blog this year. I know I put out a TON of content both on my blog, Instagram, Insta-stories and YouTube so it's easy to miss something I might have shared that was very popular with my readers. This is a great way to highlight those items in a post in case you may have missed it or are curious as to what people are really loving.
One of the top selling items from my blog was the water tumbler that I am holding in the above photo. It's less than $15, perfect for using around the house or bringing with you on the go and comes in a ton of colors!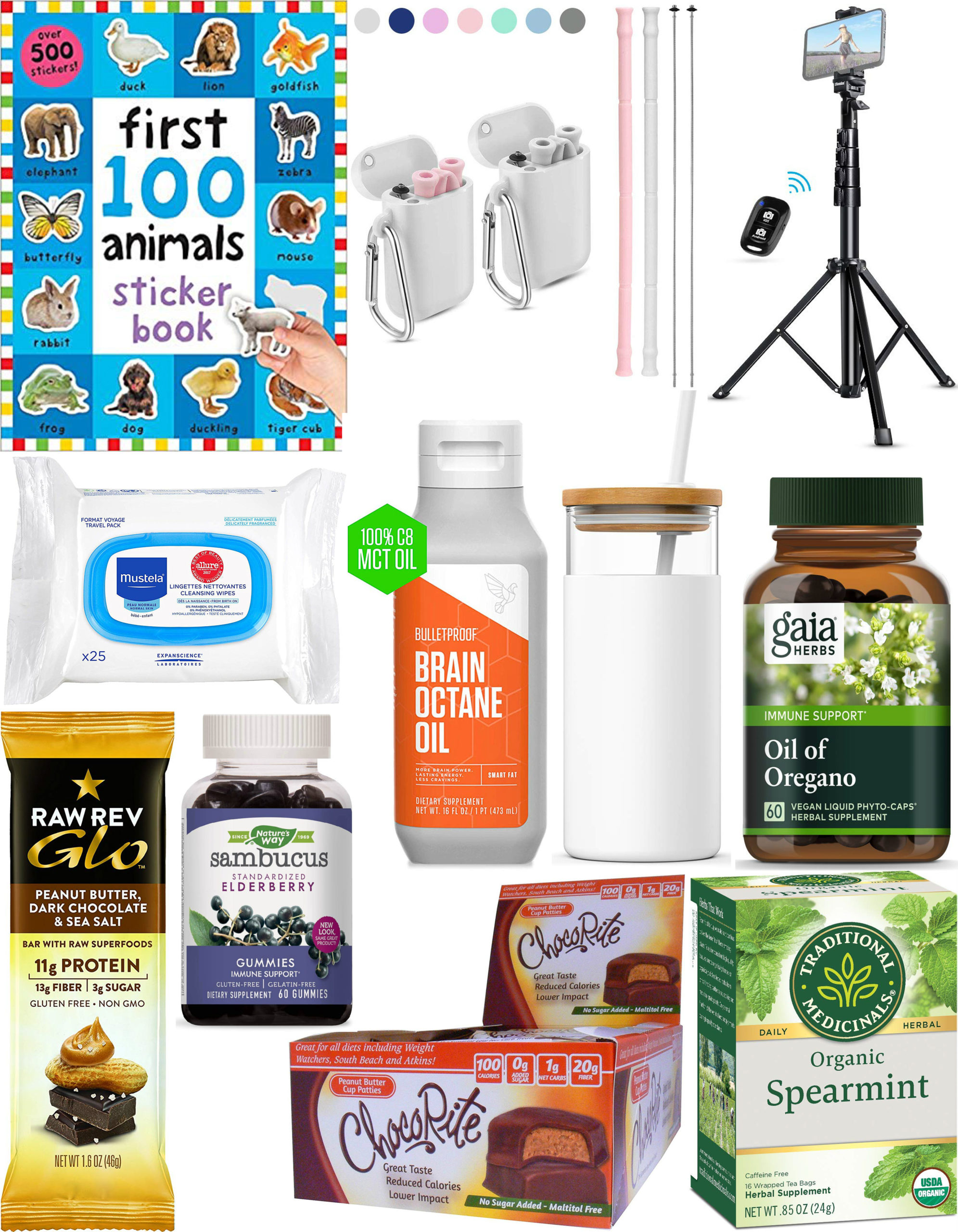 In addition to the tumbler, these reusable straws I shared in my Amazon post and my screen cleaner were both top sellers from the month of January.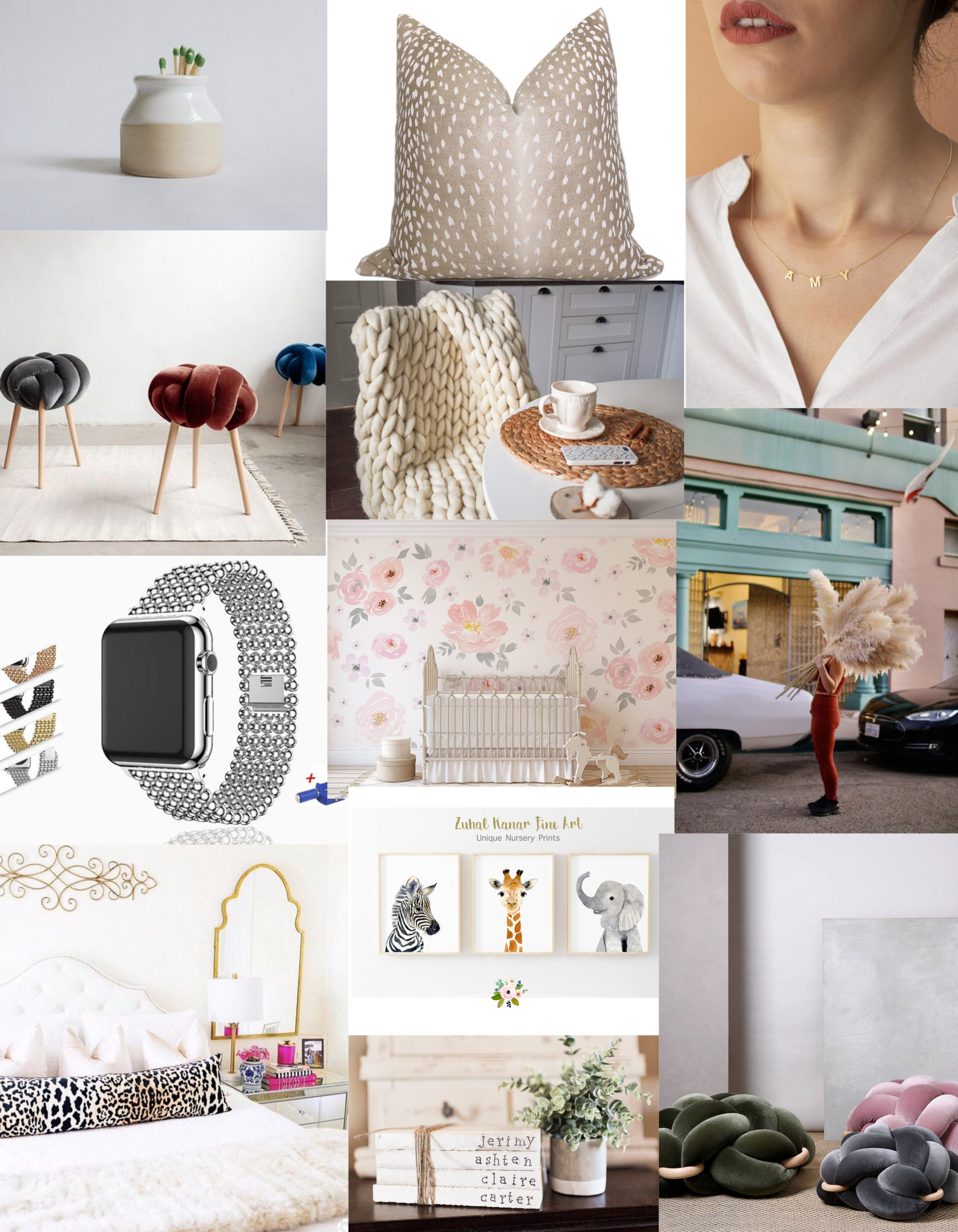 It was really fun doing an Etsy post sharing tons of great Etsy finds and it ended up being a huge hit with so many of you and one of my most read posts last month. The leopard bolster was a top seller along with this calendar I shared in one of my recent Friday Finds posts.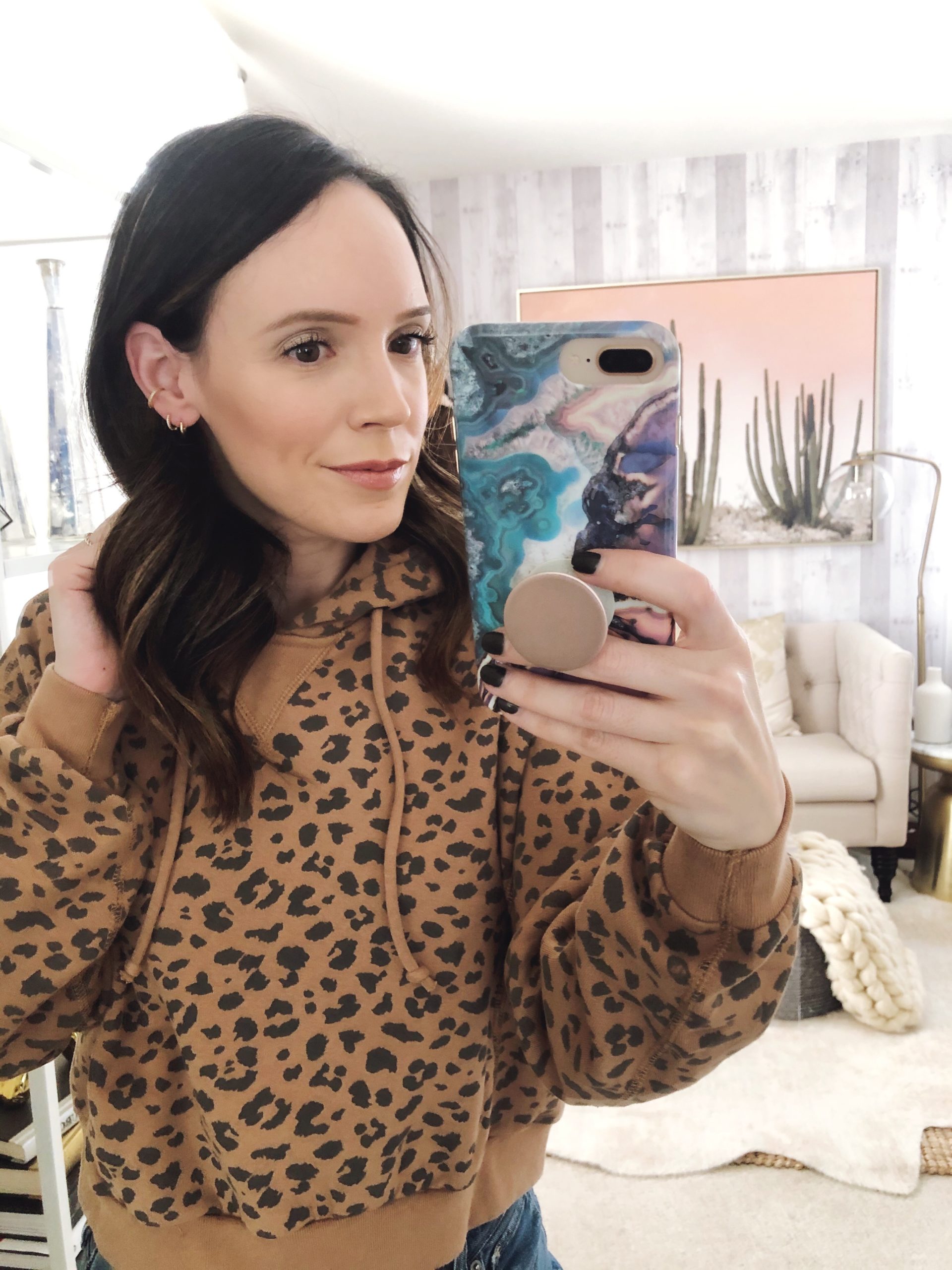 Ever since I first shared these diamond huggies and gold huggies, they have consistently been a top seller! So many of you have messaged me that you are loving them and the price point is so good.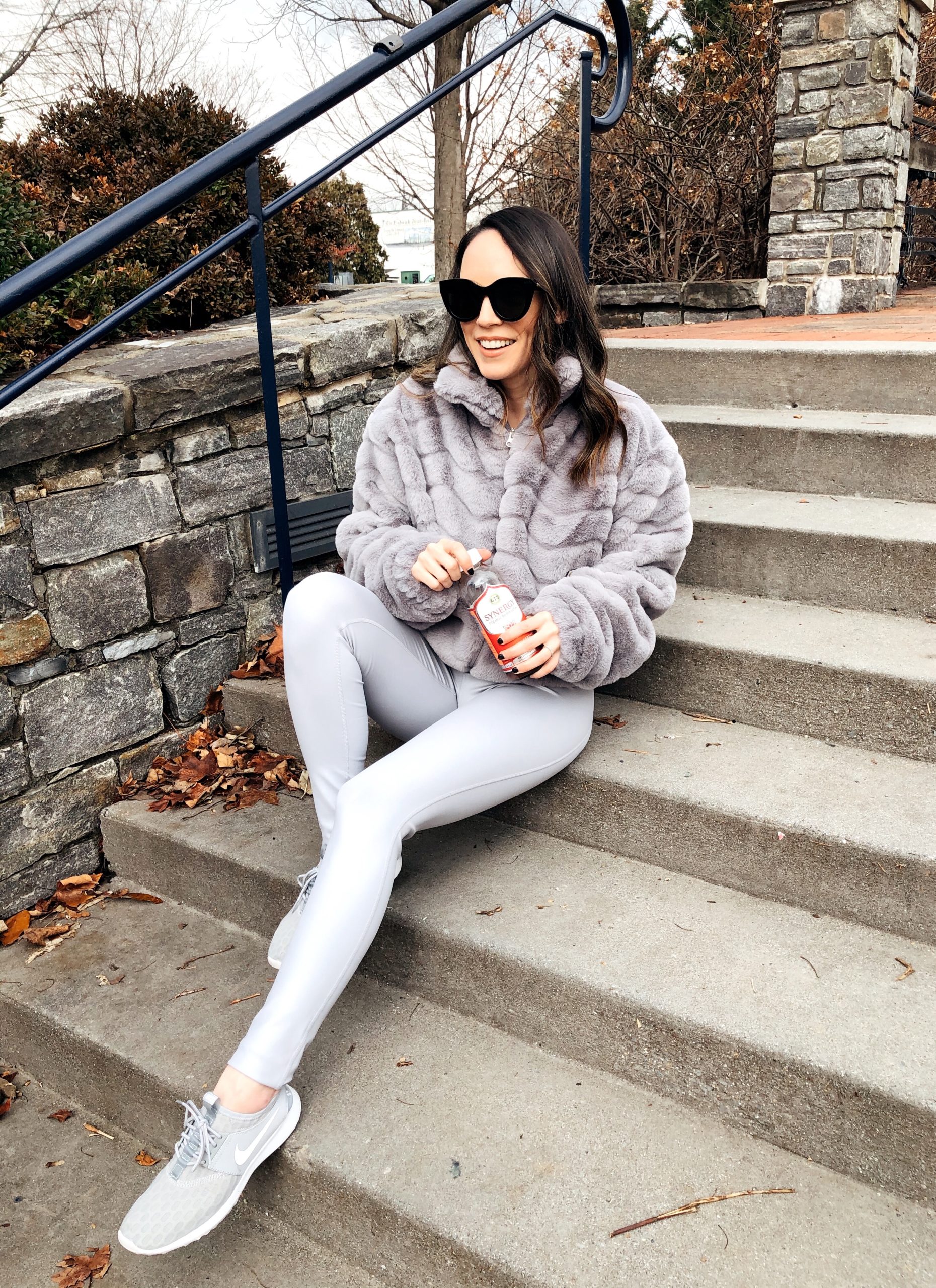 The coziest jacket ever and one of my top sellers for the month!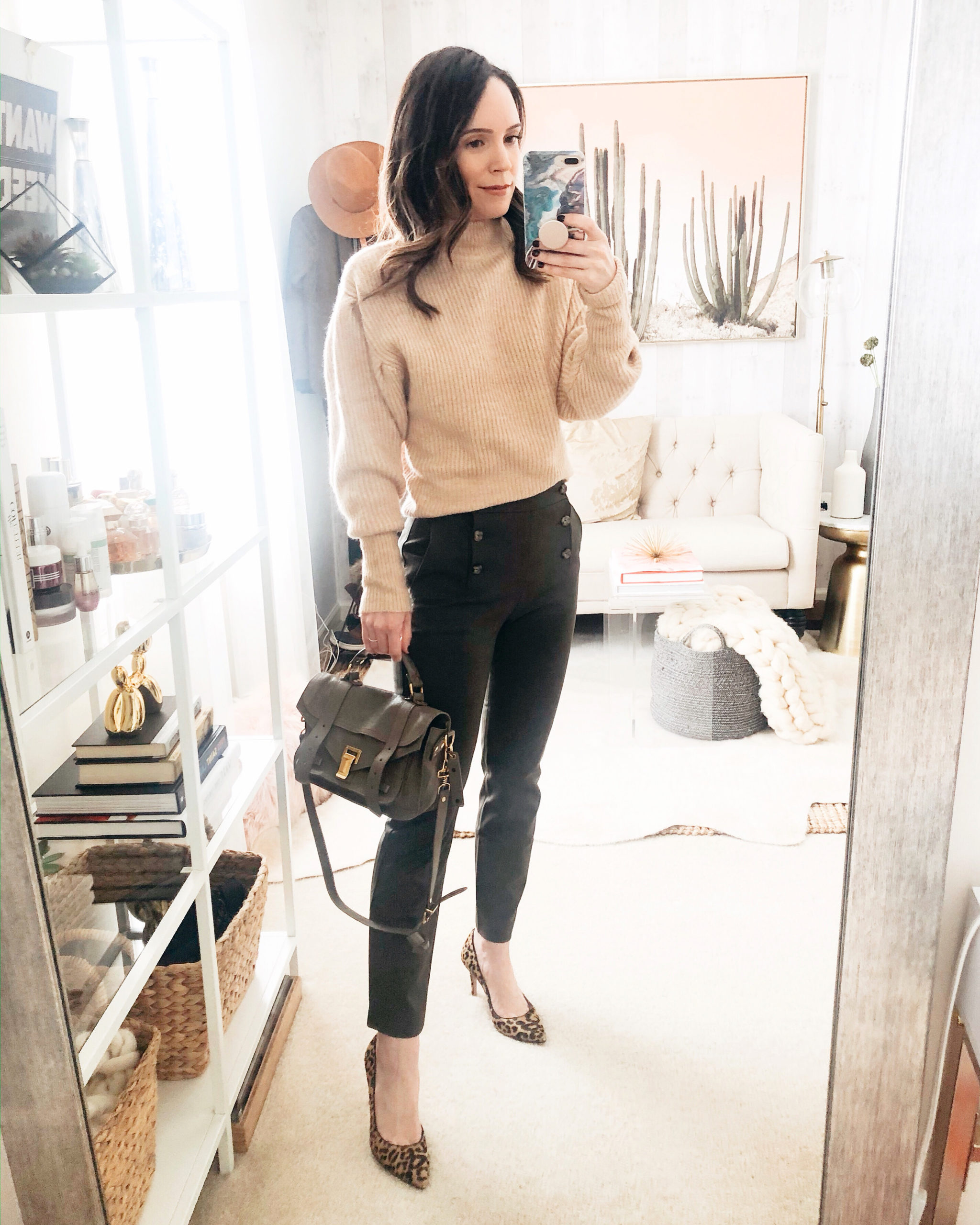 I've had requests to continue my workwear posts which I will be doing this year, and these button front pants were definitely a hit.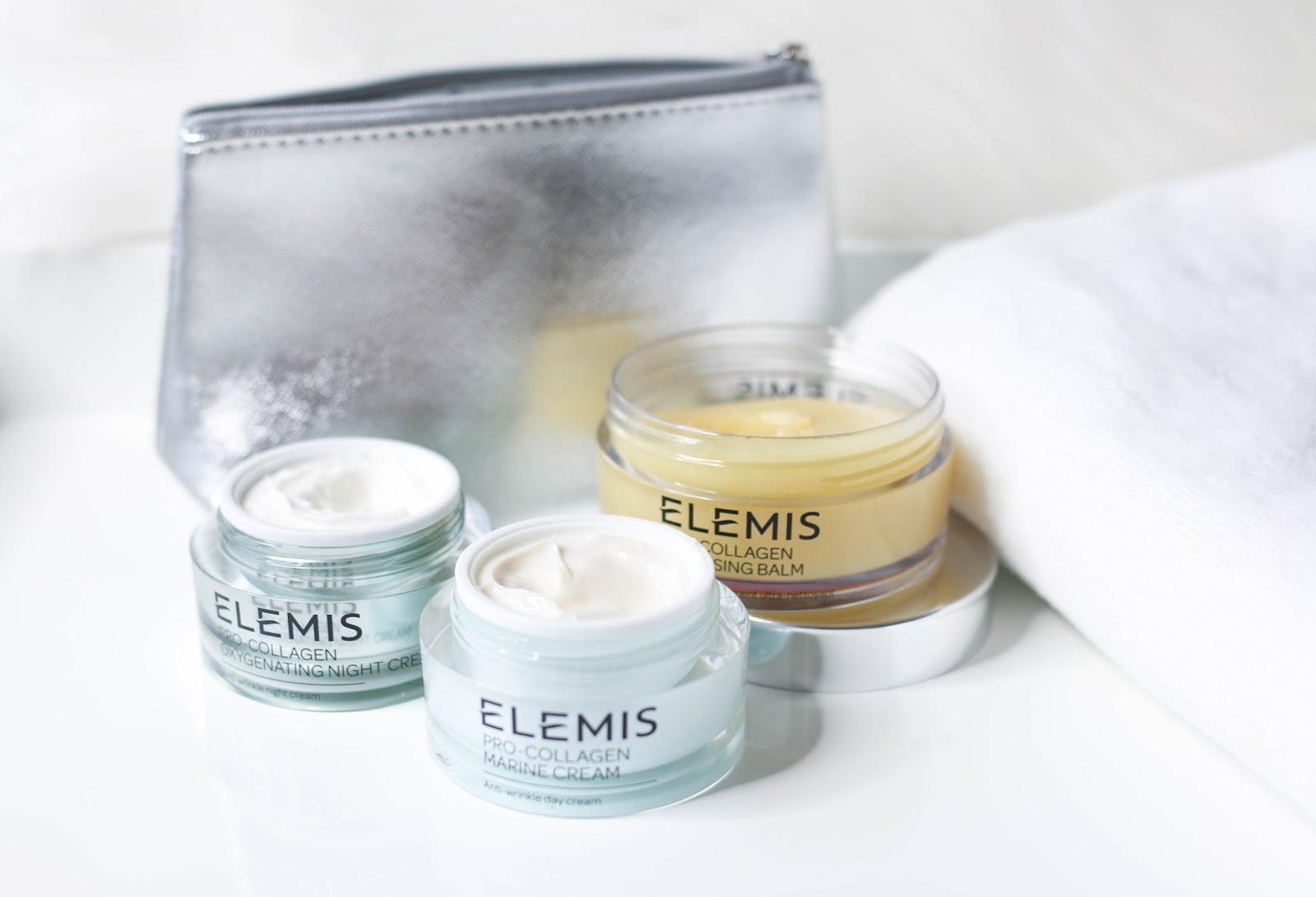 I'm a huge Elemis fan and know that many of you are as well. I shared this Elemis set that was on major sale during January and so many of you picked it up because it was such a good deal.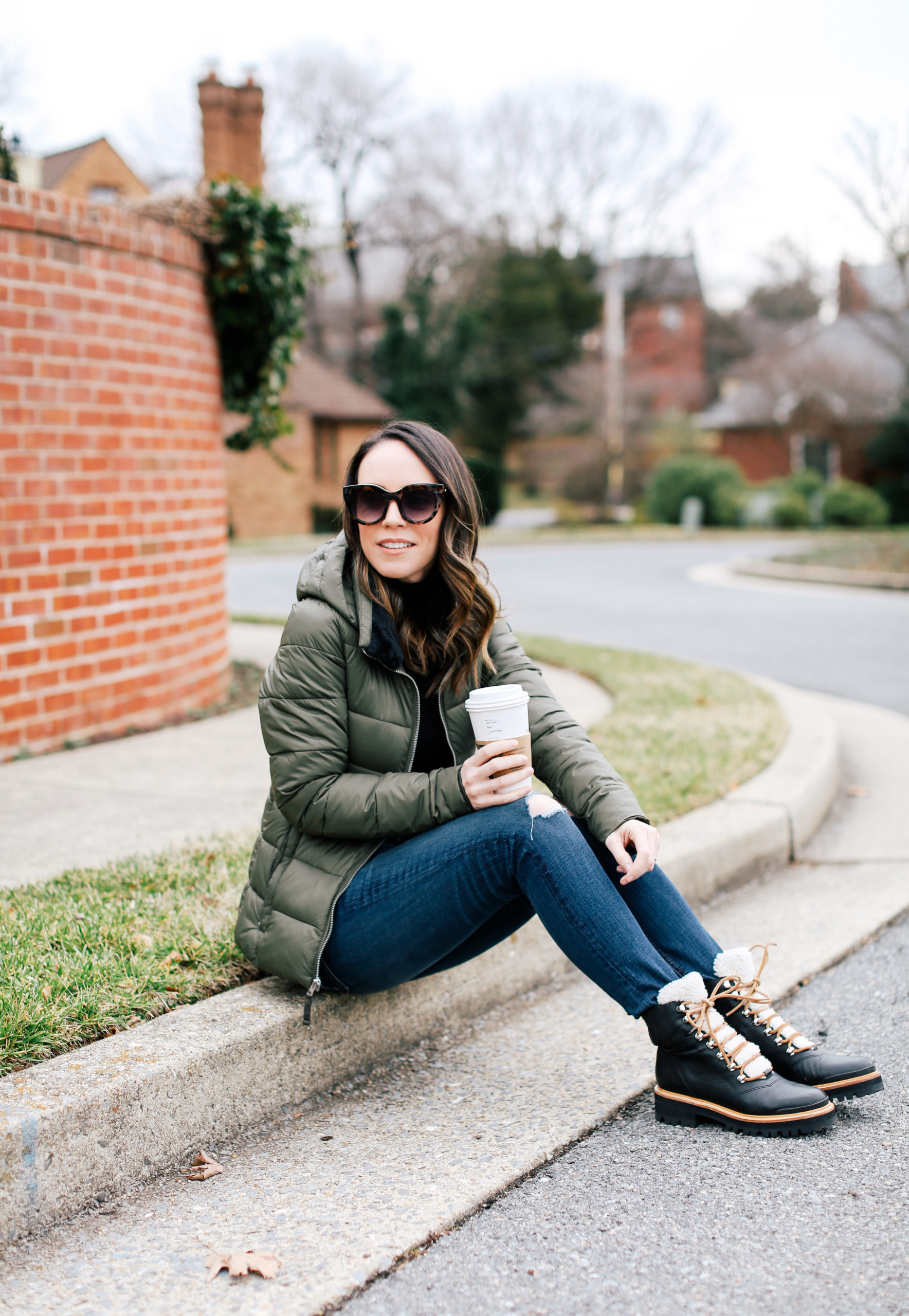 I wear these boots weekly and love how comfortable they are! They were a hit in December and also a top seller for January.
Hope you found this post helpful in case you missed any of these items that I shared and I'll be sure to do these monthly moving forward!