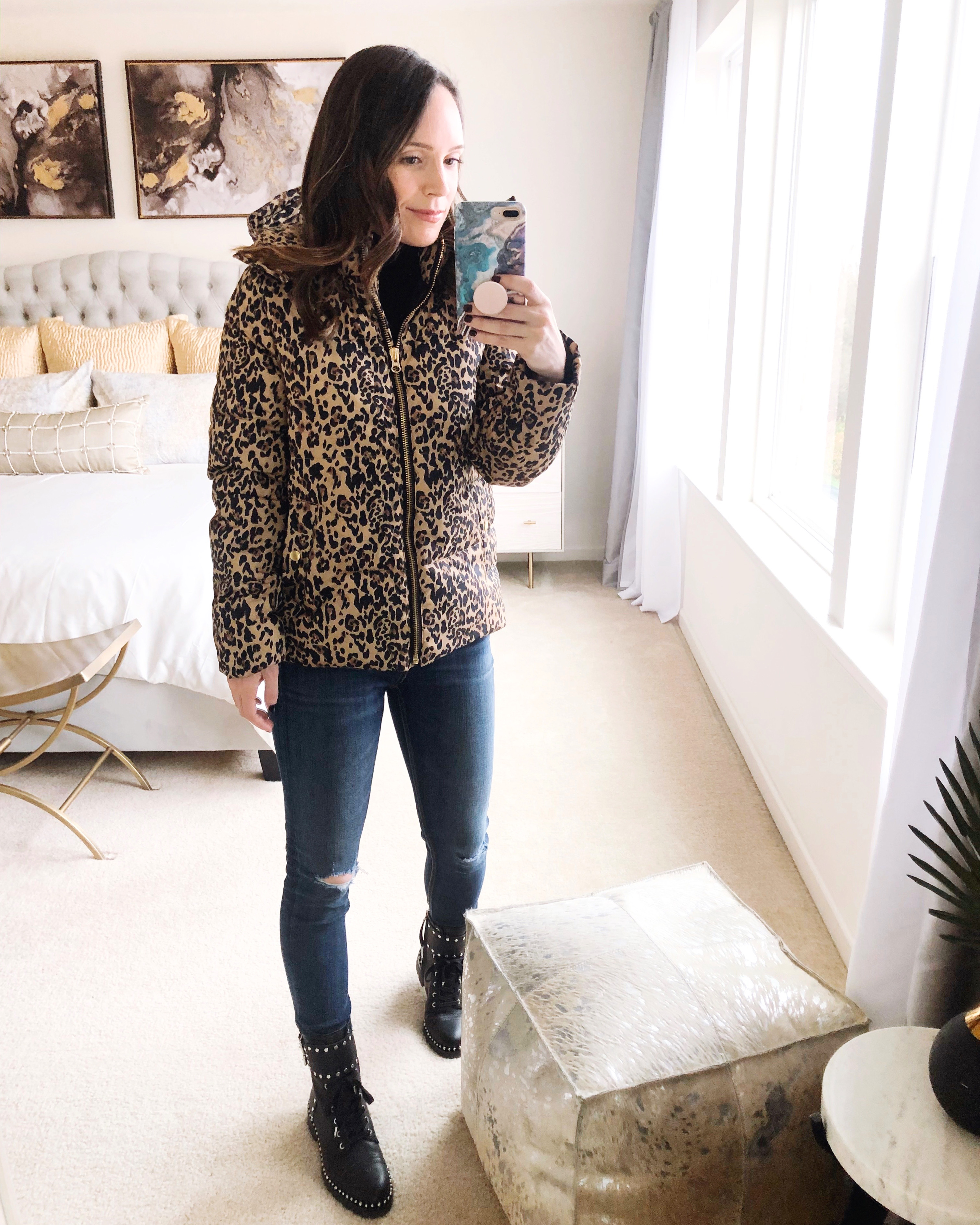 Coat | Turtleneck | Jeans | Boots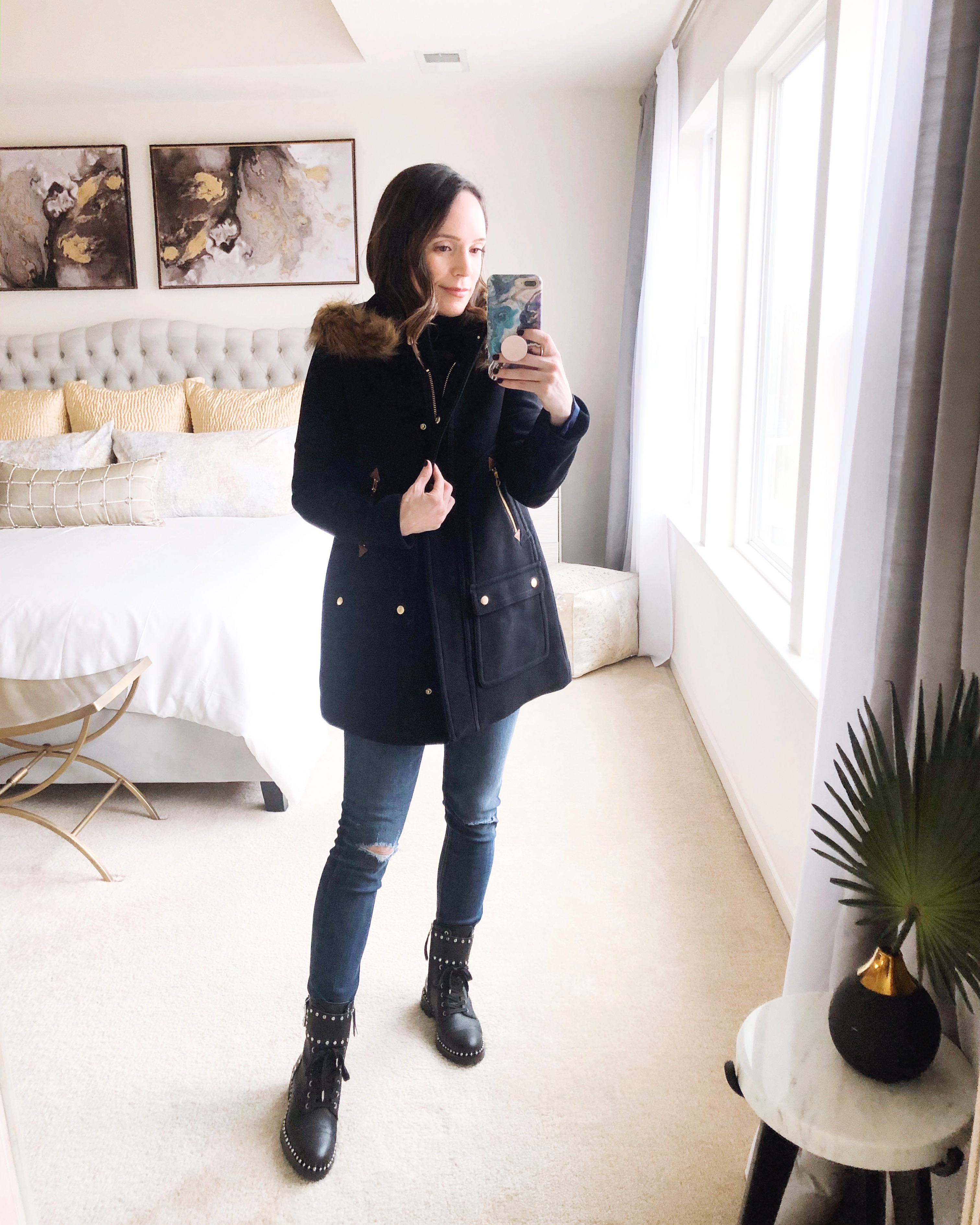 Coat
Coat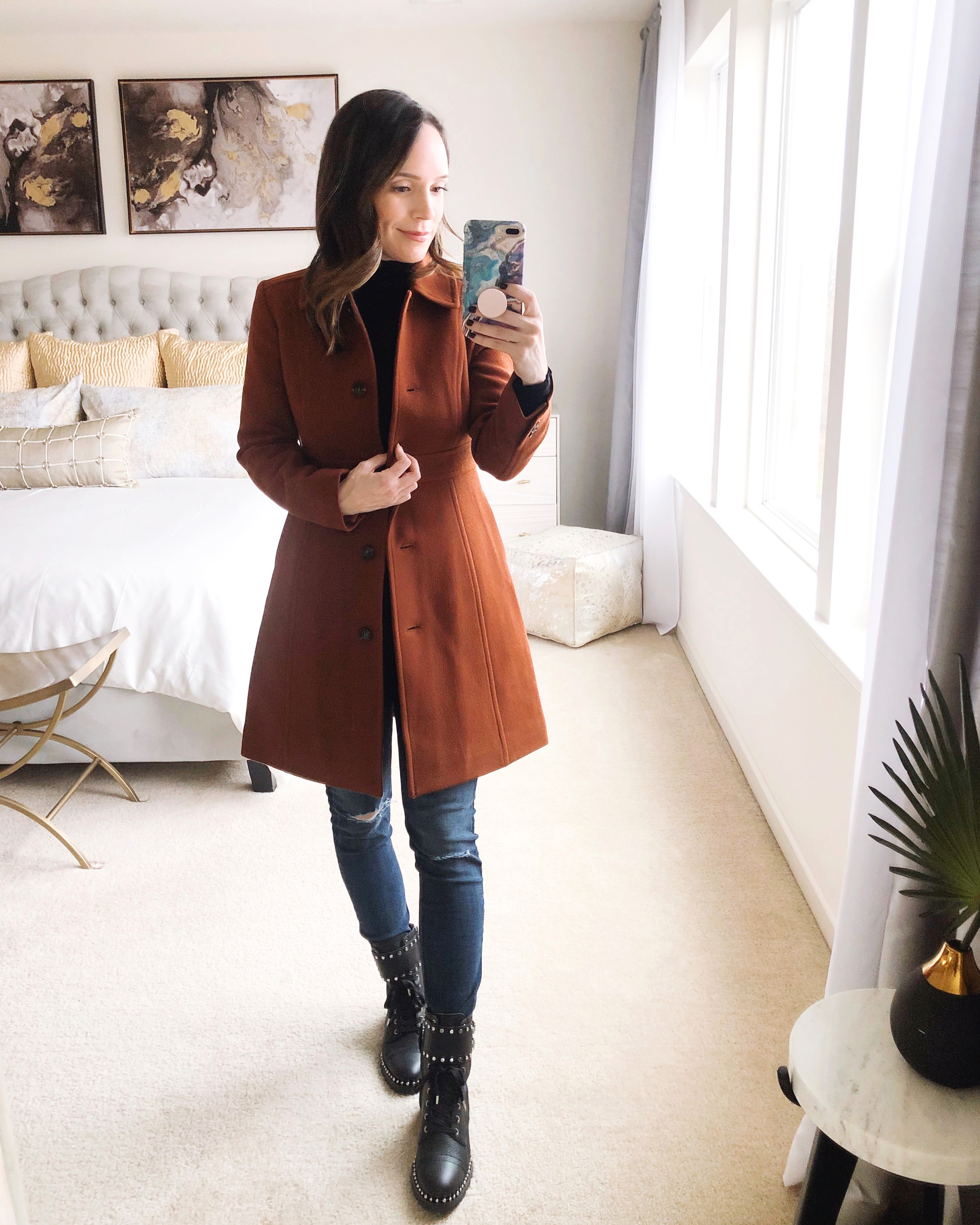 Coat
I ordered some winter coats from J.Crew because I was interested in a few different styles and wanted to see which one fit and looked the best. There isn't a store close to me so it's so much easier for me to order online and try on in the comfort of my bedroom, and then send back what doesn't work. I also did an IG TV try-on with all of them so you can watch that here. These are my thoughts on each:
1. Leopard puffer (runs TTS, wearing an XXS) – As a leopard lover, I couldn't resist trying this and seeing how it fit. It was absolutely gorgeous and such a fun statement piece!
2. Chateau parka (runs big, wearing Petite 0) – This style was my favorite and also the most practical. I ended up keeping this one because it is such a great classic style and I really love that it has a hood too.
3. Cocoon coat (runs big, wearing Petite 0) – I was hoping to like this one as I have seen it on so many different women and love the way it looks on them. Sadly, I found this way too big for me and wasn't crazy about the fit. However, I still think it would be a great basic coat for the winter and it's quite warm.
4. Classic Lady Day Coat (runs small, wearing Petite 0) – This coat was a bit too small but it wasn't exactly what I was looking for. However, the fit is so flattering and would be a great piece to wear to work or even over holiday party outfits.