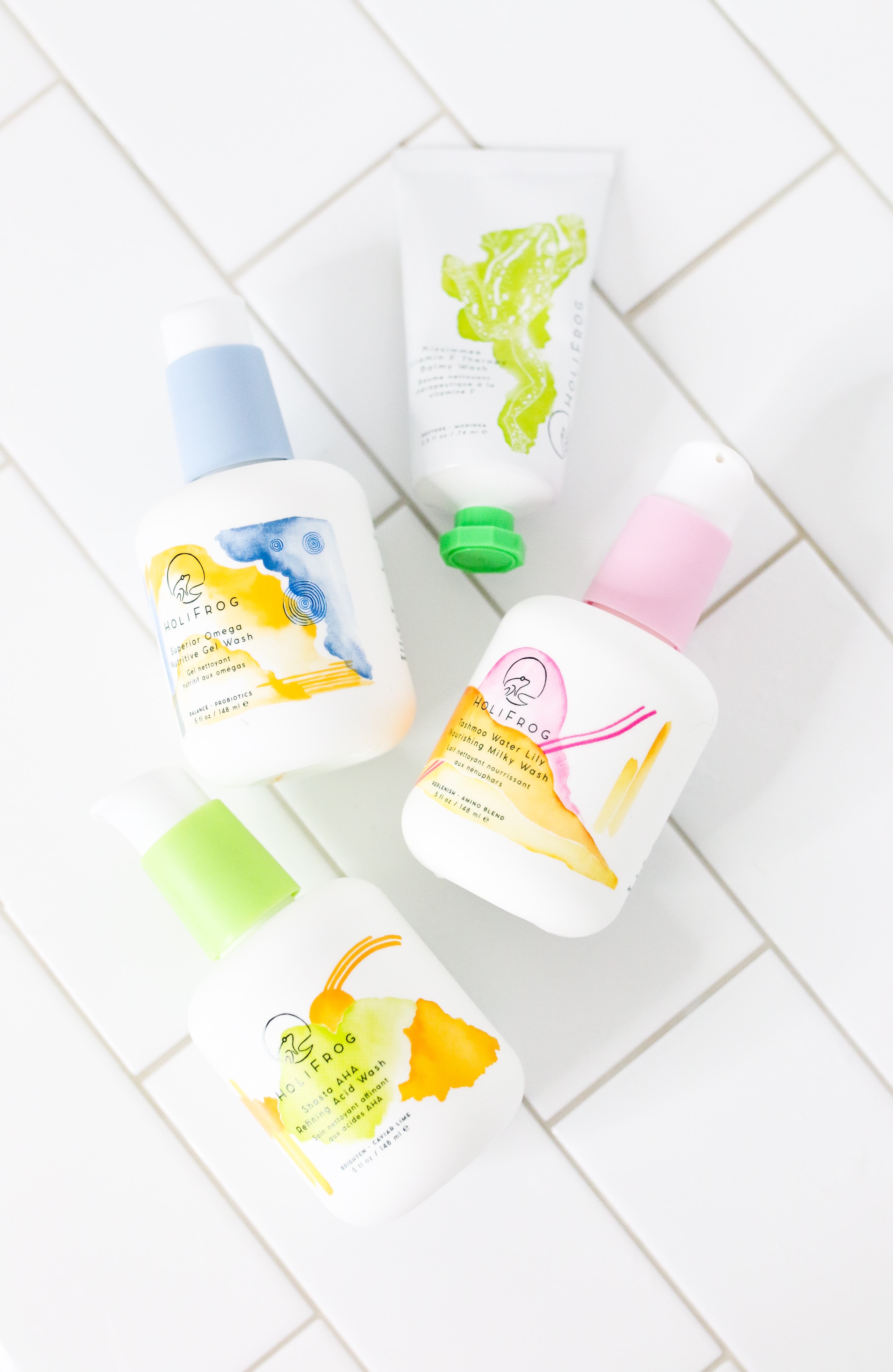 Cleansers are my favorite skincare product to test and I have been seeing so much buzz surrounding Holifrog skincare. I was so excited to get a chance to test their entire line of cleansers and share my thoughts on each one.
1. Kissimmee Vitamin F Therapy Balmy Wash – I'm a cleansing balm lover so this was the first one I had to test. The texure is nice and thick and does a good job at removing makeup. I needed to use a washcloth with it in order to fully remove it, so I actually preferred using it as a second cleanse. I would massage it in and then leave it on for a minute. After that, I take a warm washcloth and gently remove it. The balm is incredibly nourishing and the washcloth gives me a slight exfoliation so my skin is left so smooth and soft!
2. Superior Omega Nutritive Gel Wash – I love a good gel cleanser especially in the morning or as a second cleanse and this one is GLORIOUS! So creamy, smooth and rich which I don't normally associate with a gel texture. There is still some slip to it but it feels so wonderfully moisturizing on the skin. This will definitely be a repurchase for me!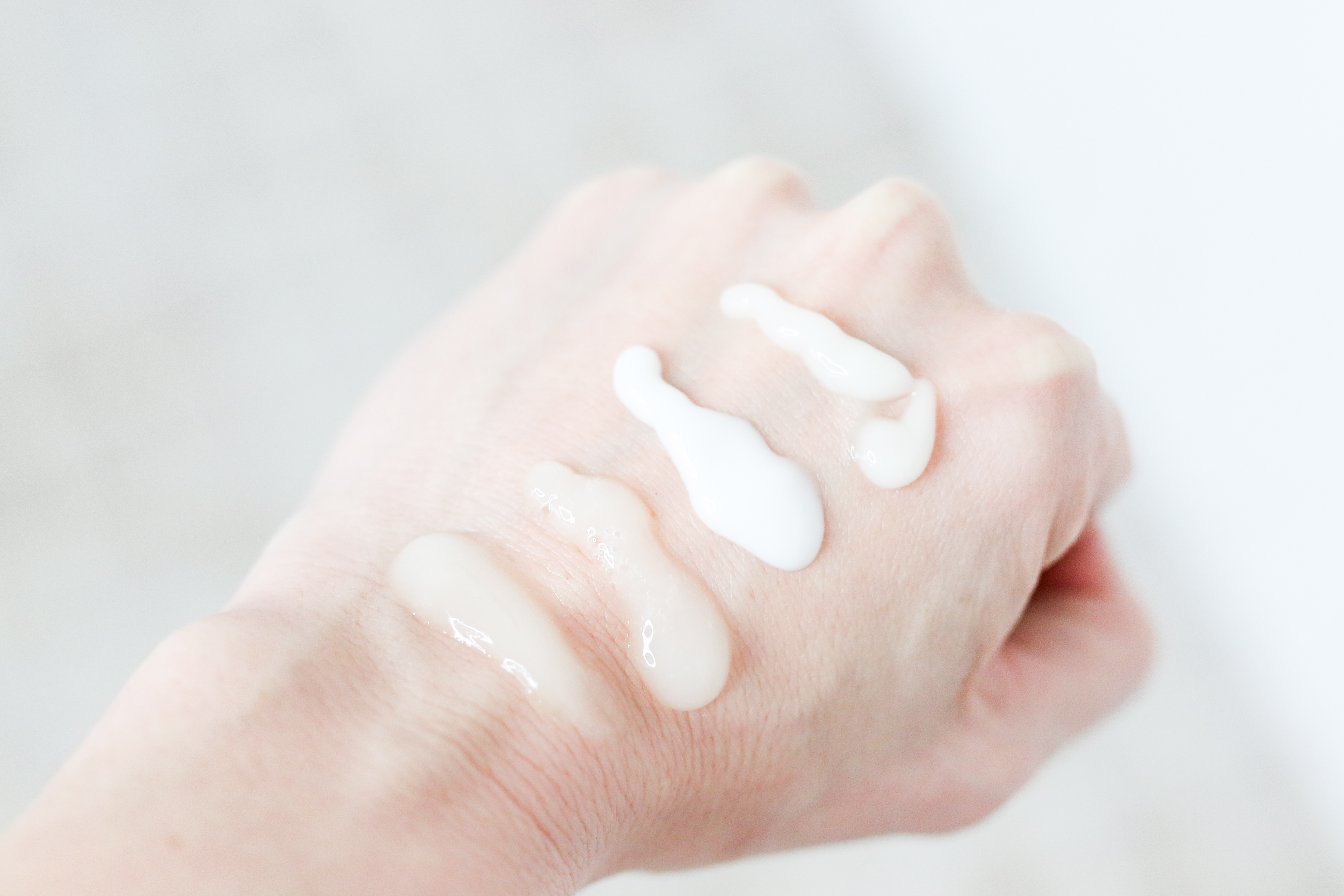 Cleansers from left to right: Vitamin F Therapy Balmy Wash, Superior Omega Gel Wash, Water Lily Milk Wash and Shasta AHA Refining Wash
3. Tashmoo Water Lily Nourishing Milky Wash – While I loved the entire Holifrog line, this cleanser was my absolute favorite. Hands down! It is the milky cleanser of my dreams. Truly. So silky, smooth, creamy and incredibly luxurious. This felt like heaven on my skin. I love using it in the morning because it really comforts and nourishes my skin and leaves it feeling plump, hydrated and so soft. This will definitely be on regular rotation moving forward.
4. Shasta AHA Refining Acid Wash – I prefer chemical exfoliation (exfoliation using acids) over manual exfoliation (exfoliation using scrubs) so any cleanser that has exfoliating properties is right up my alley. However, while many help to remove dead skin, decongest pores and help fight dullness, they can also leave my skin feeling dry, tight and uncomfortable. But not this cleanser! My skin feels smooth after using but still hydrated and nourished. For those who want to add in an exfoliating cleanser into their routine, this one is so gentle and would be perfect especially for the winter.
I completely understand the hype now surrounding these cleansers and am absolutely in love with all the formulas. The first one I would recommend trying is definitely the Milky Wash – the formula is unbelievable. Let me know if you have tried these and what your thoughts are?!!