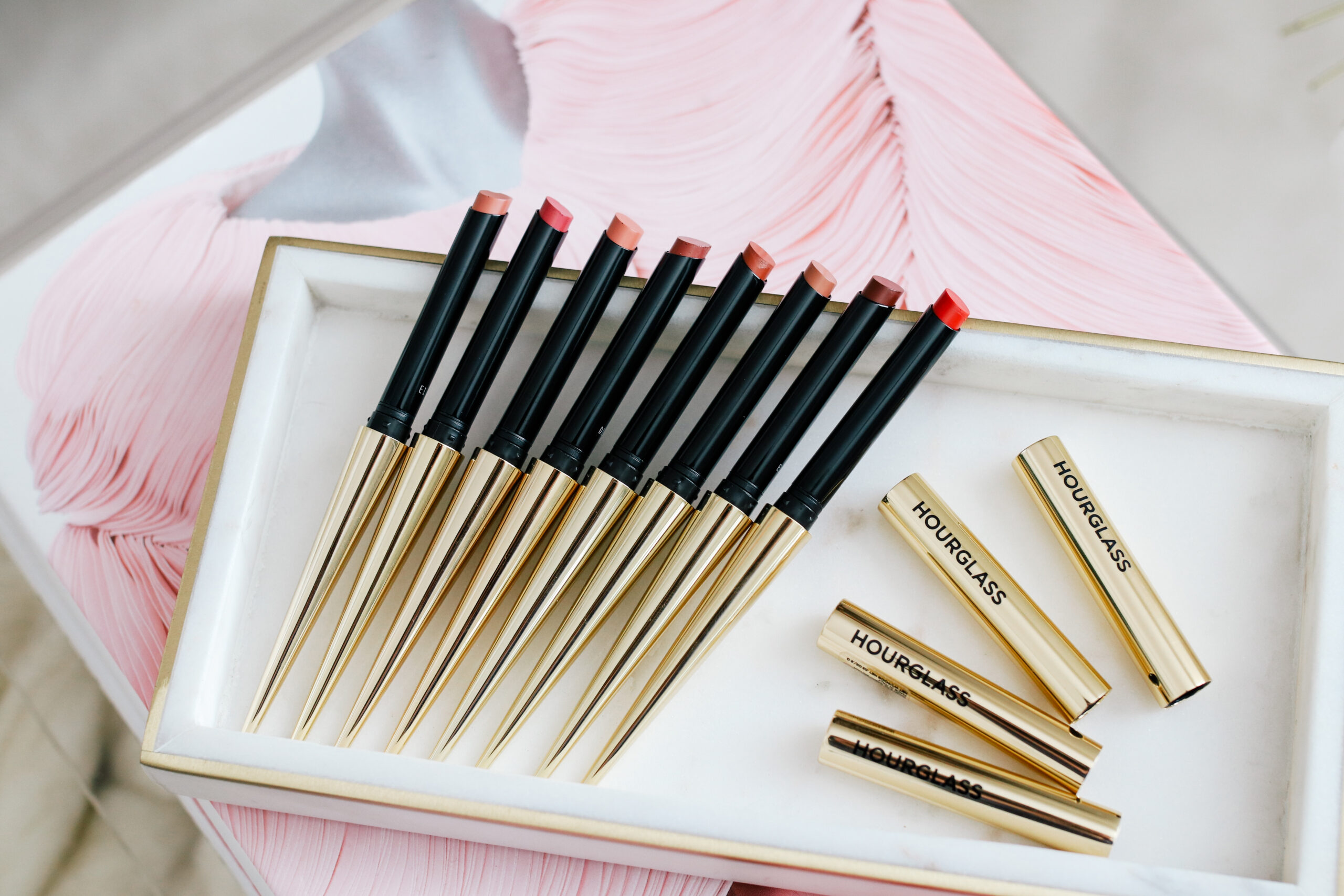 Hourglass released 8 new shades in their Confession Ultra Slim High Refillable Lipsticks and I sharing swatches of all of them in today's post. The lipstick formula is SUPER creamy, very long wearing and full coverage. I also love that the bullet itself it really small so it makes it easy to apply and get a precise line. The formula also looks incredibly smooth on the lips with no patches of uneven color. There are a good mix of nude shades and bold shades in the launch and I have swatches of all the colors below.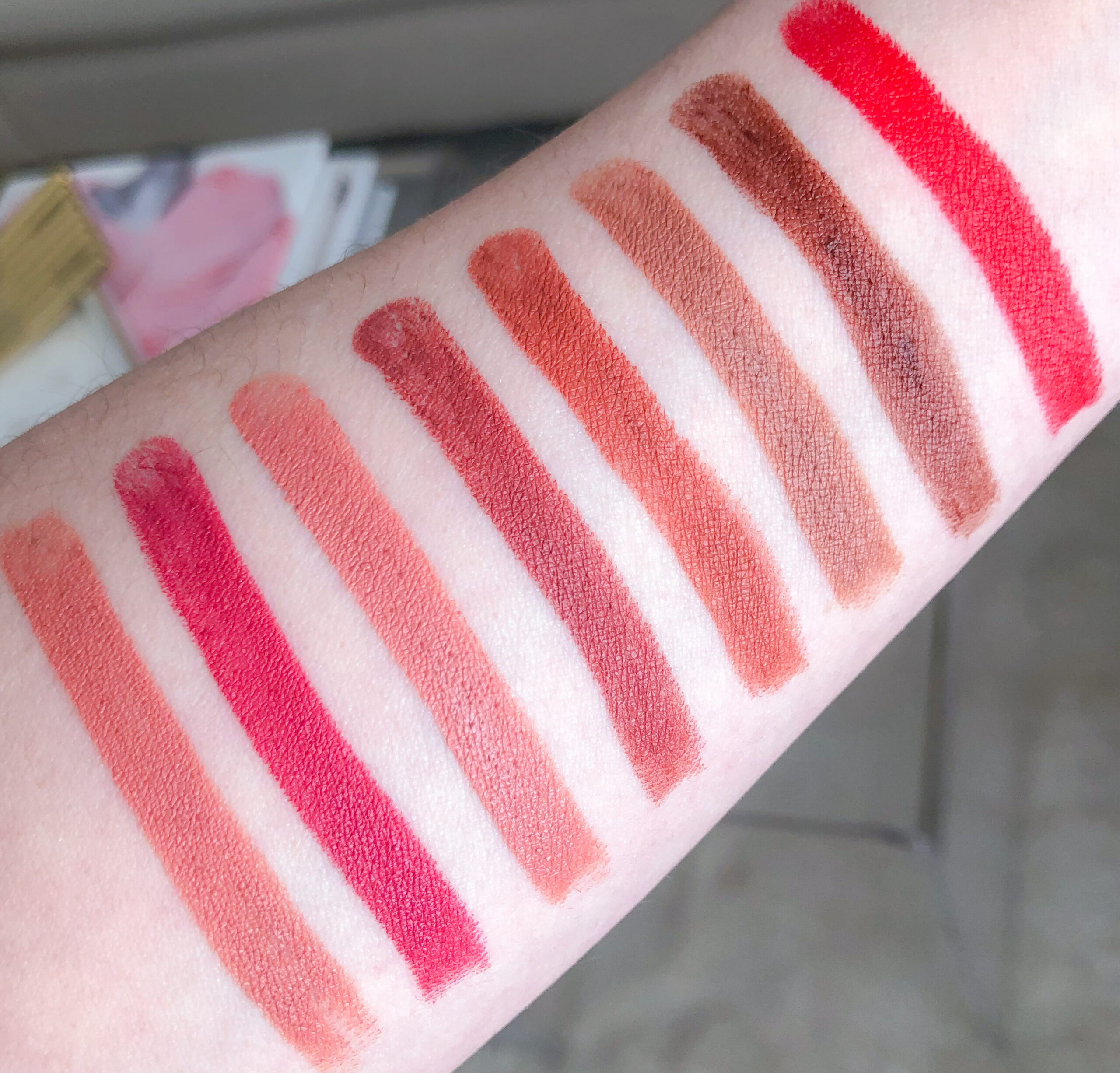 Swatches left to right: WHEN I WAS, I AM, I'M LOOKING, I FEEL, YOU MAKE ME, EVERYTIME, LET ME AND I STILL
My favorite is I'm Looking and I Still – a nude and super vibrant red (not a surprise LOL). The lipsticks are also refillable so you can keep the gold portion and just replace the black upper portion when you need to repurchase. If you want to see me try all of them on, head to my Instagram IGTV tab and I have a video of me trying on each shade.
Which shade is your favorite?