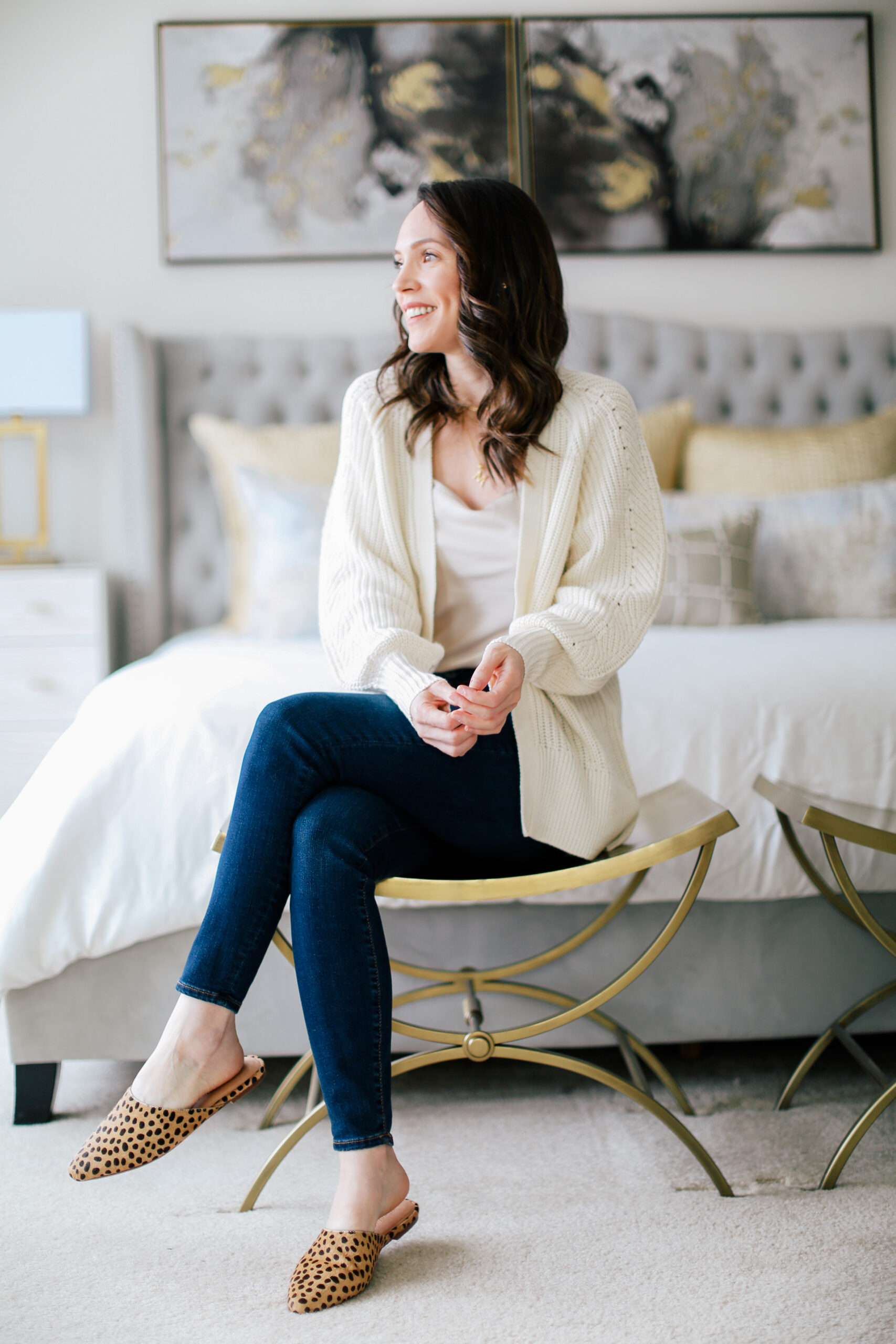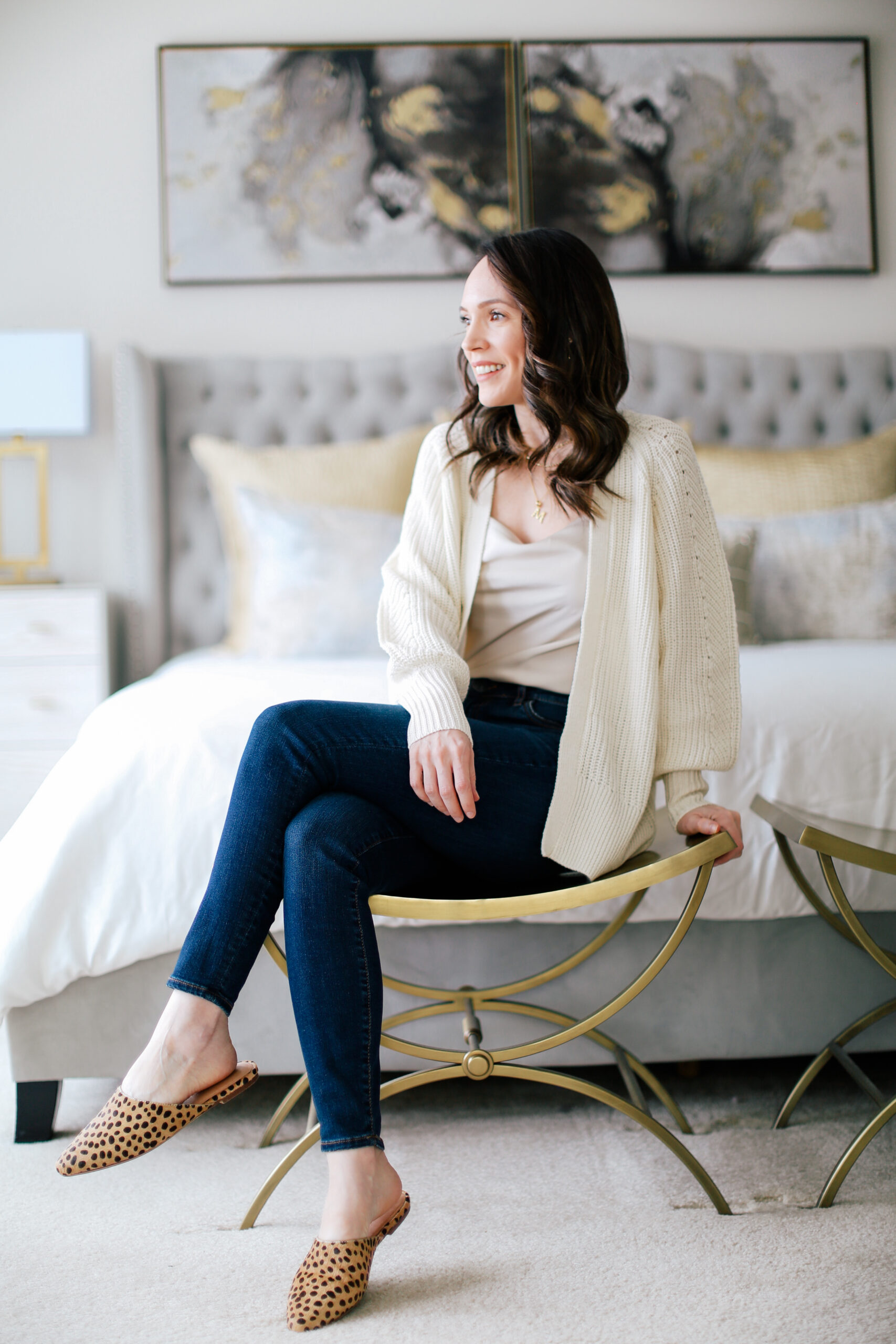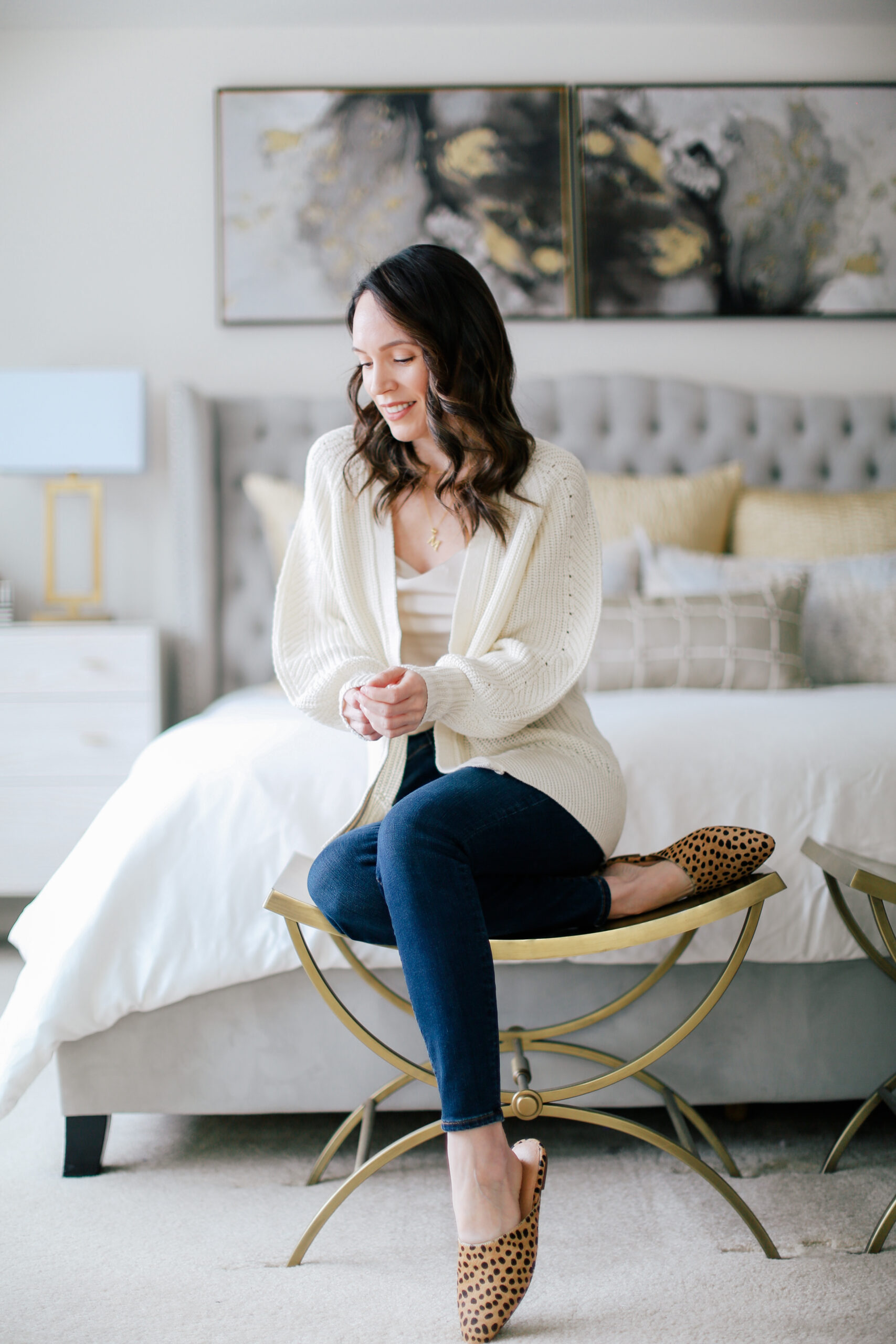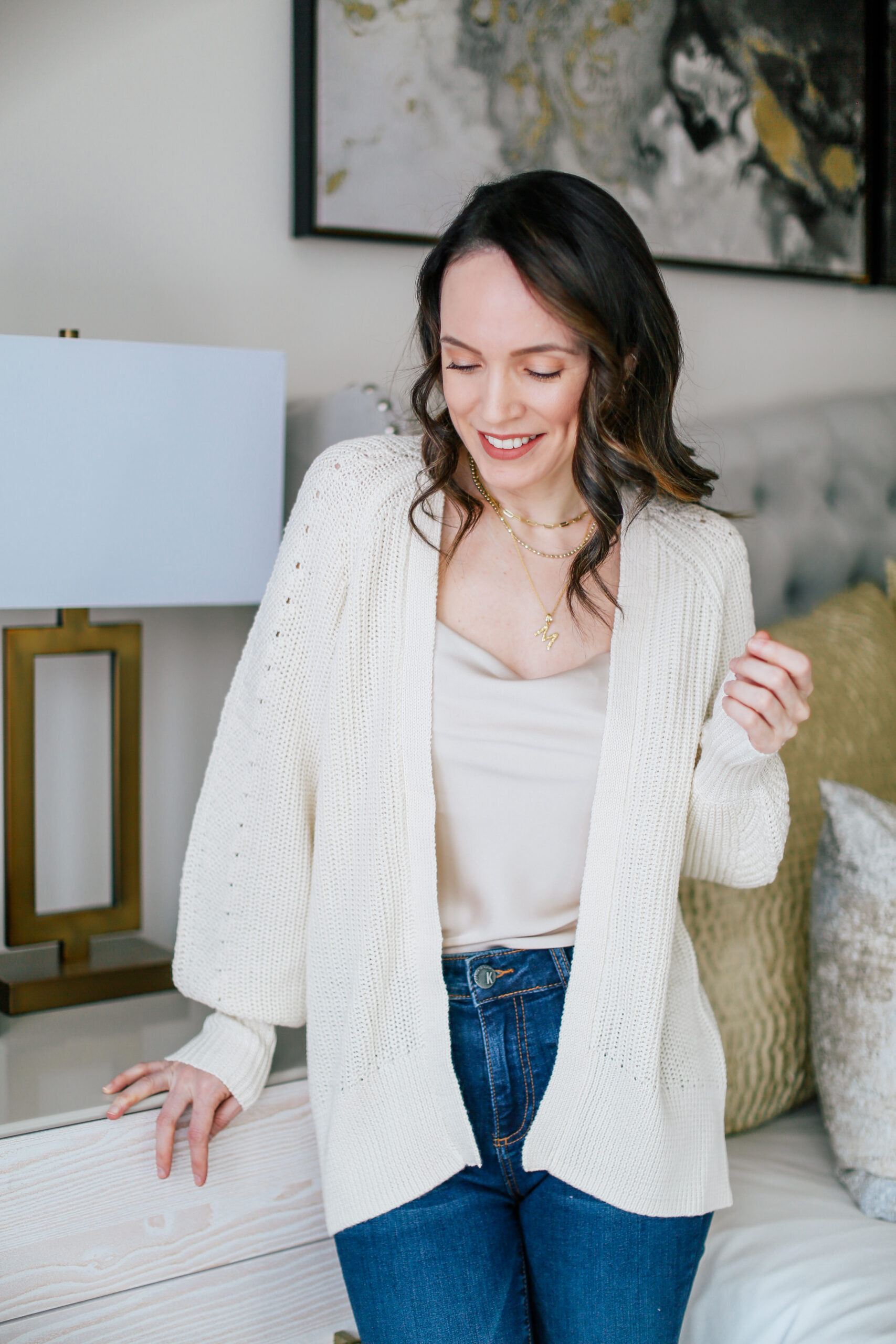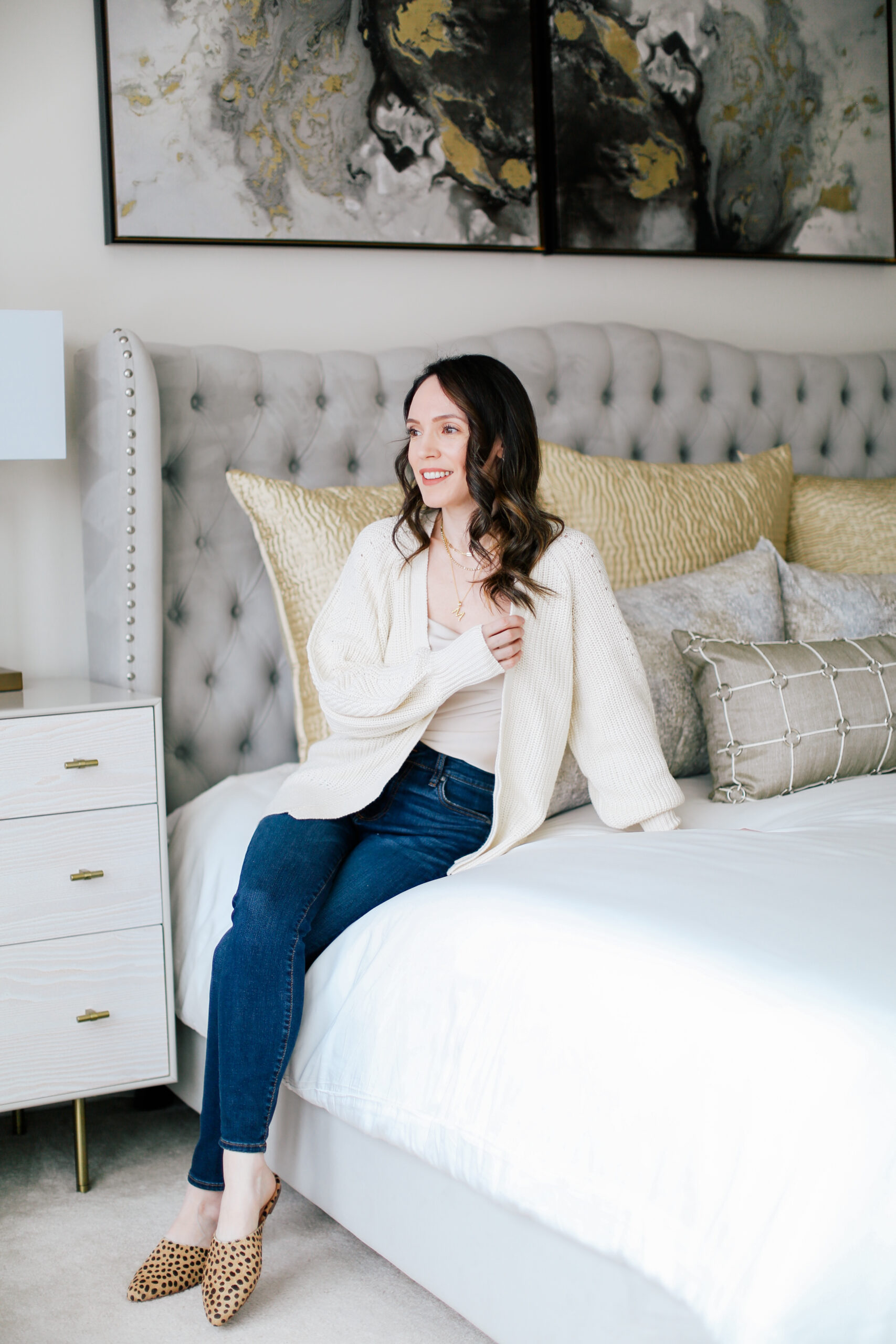 Cardigan – Express | Camisole – Express | Jeans – Kut from the Kloth | Shoes – Madewell | Necklaces – Jennifer Zeuner, Miranda Frye and Adornmonde
While I LOVE a good matching loungewear set, I do feel most productive when I am fully dressed for the day. And many of you have shared with me that you have loungewear fatigue and want some different options for being comfortable while working from home. I have shared a few over on my insta-stories, and this look was one I wore the other day when I had some zoom calls and needed to look more put together! LOL The best thing about this look is while it was comfy enough to wear around the house, it is also a great look to wear out of the house. This cardigan is the exact style of oversized that looks flattering and this cowl neck silky cami is absolutely gorgeous! It's a super versatile piece that would work with cardigans, blazers or a moto jacket. I've also shared these jeans before and they were a top seller from 2020. They have insane amounts of stretch but still manage to keep their shape. Highly recommend as a pair to wear around the house for days you want to feel more put together.
Are you sick of wearing loungewear at home or do you still find it the most comfortable option? Let me know!