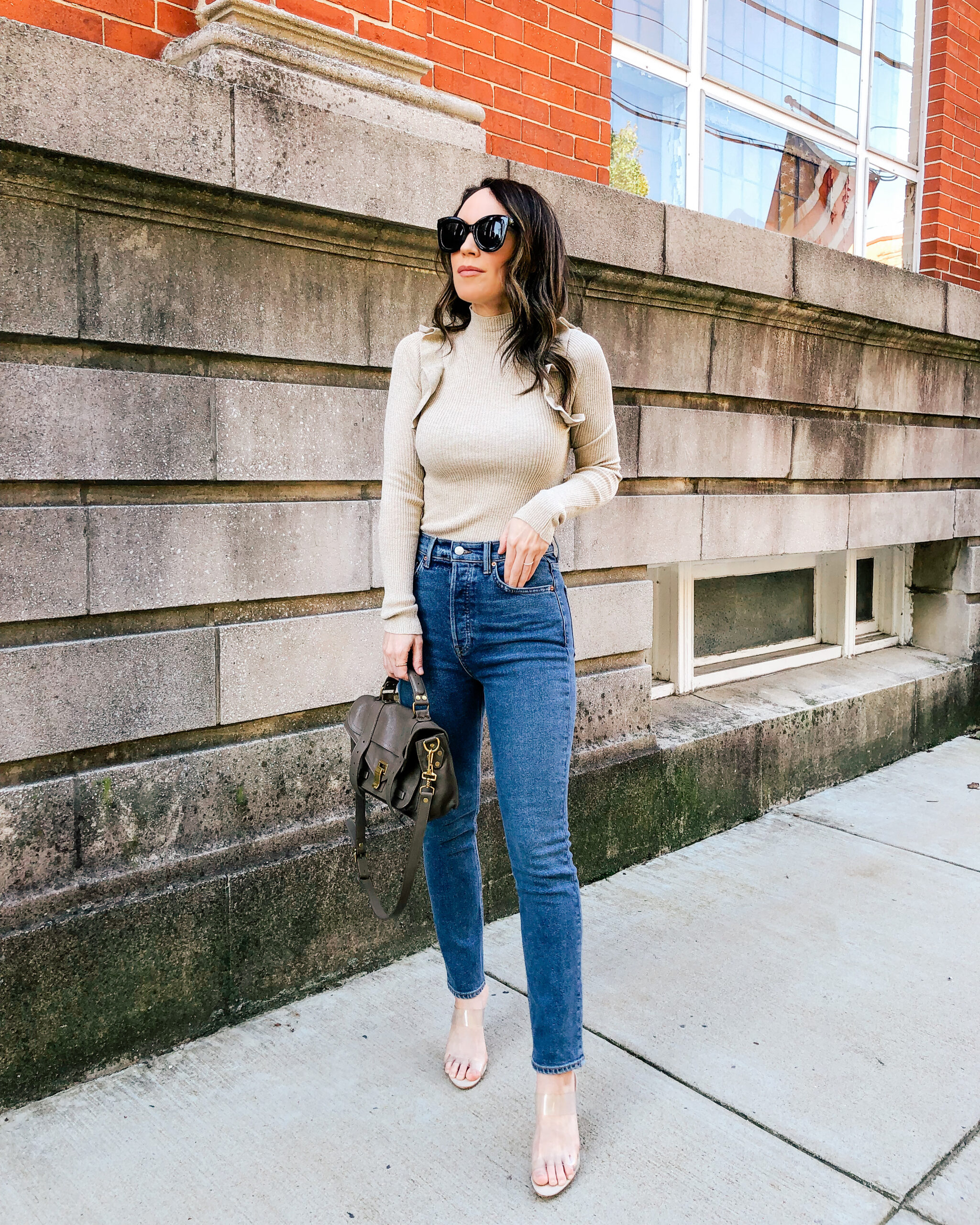 I have loved Grlfrnd denim for years now. They relaunched so many of their styles and I thought I would share reviews on all the pairs I have because there are a ton of great options to choose from. Definitely a splurge, but their jeans fit so well and I've always been able to find styles that are classic and trendy. For reference, I am 5'4″ and wear a size 25 in my jeans (so when I say they run TTS, I mean I am wearing a size 25).
Grlfrnd Denim Review and Guide
The perfect pair of skinny jeans in a classic wash with no distressing. The length is perfect for my short legs (I am 5'4″ and have a short inseam) and the fit is super high waisted which I love. A good amount of stretch but not too much that they run the risk of looking like jeggings. LOL I also love these because they are perfect for tucking into boots in the winter. These fit true to size for me.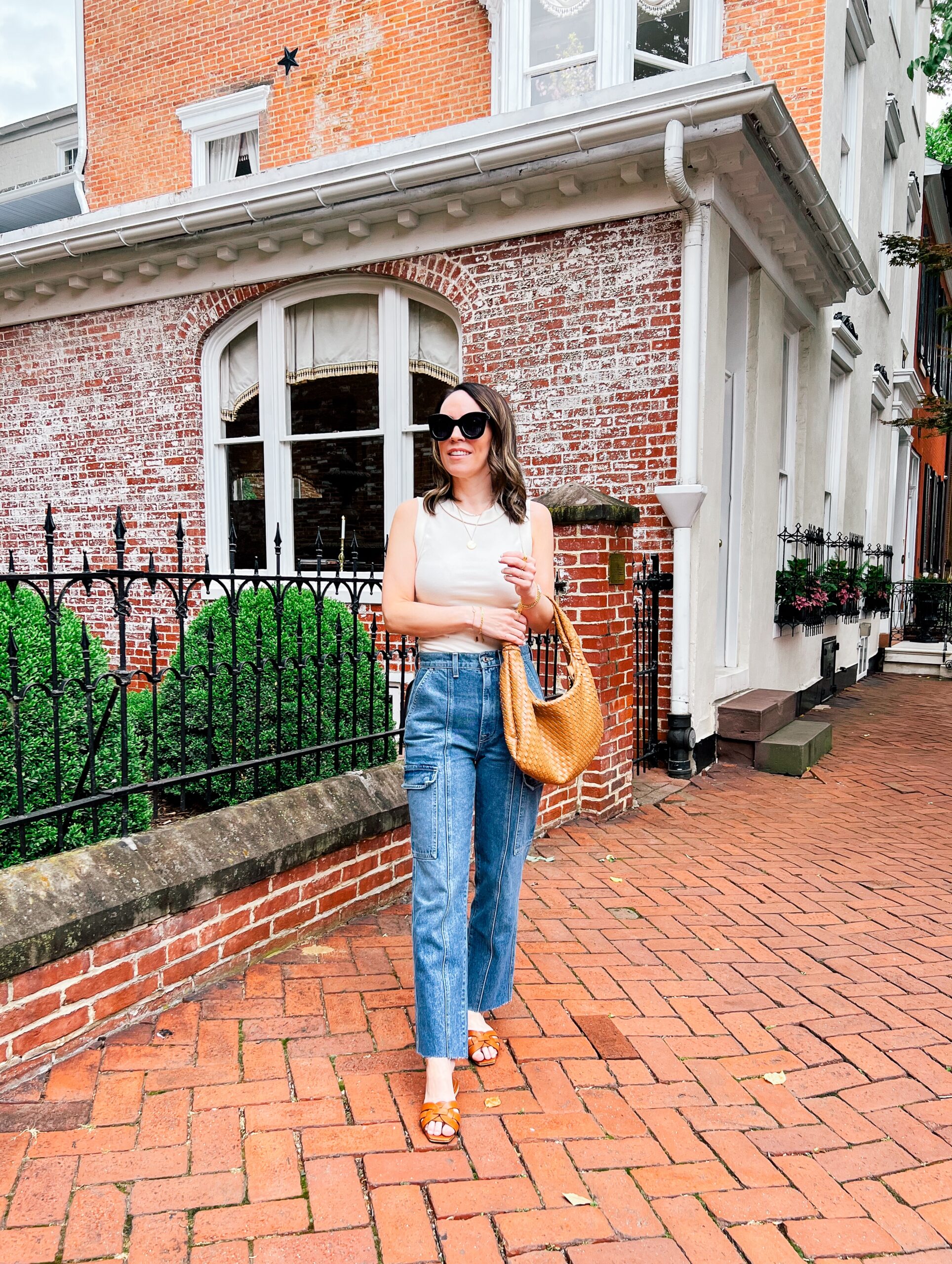 Cargo jeans are trending and I loved the slim fit of this pair. I had to cut a ton of length off the bottom but still love the fit. They are SUPER high rise which I prefer and fit nicely true to size. Because of the slimmer fit, I feel like these jeans can be dressed up a bit more than regular cargos.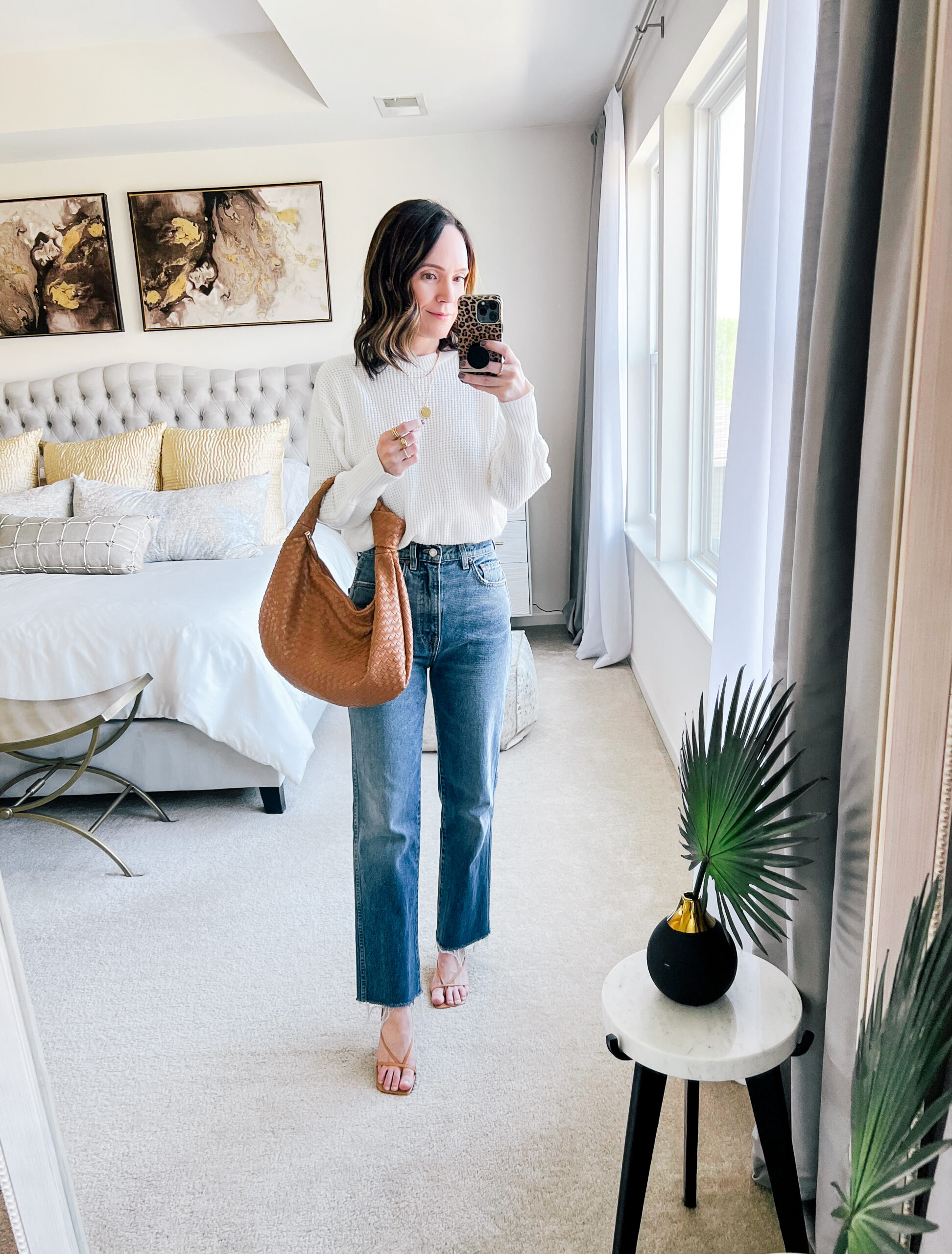 I call these my trouser jeans because they have a perfectly straight leg fit that gives the effect of a trouser. Once again they run long so I cut off a ton at the bottom and really prefer the frayed edge. These are a great classic style jean and one that will look timeless in your closet. These run true to size.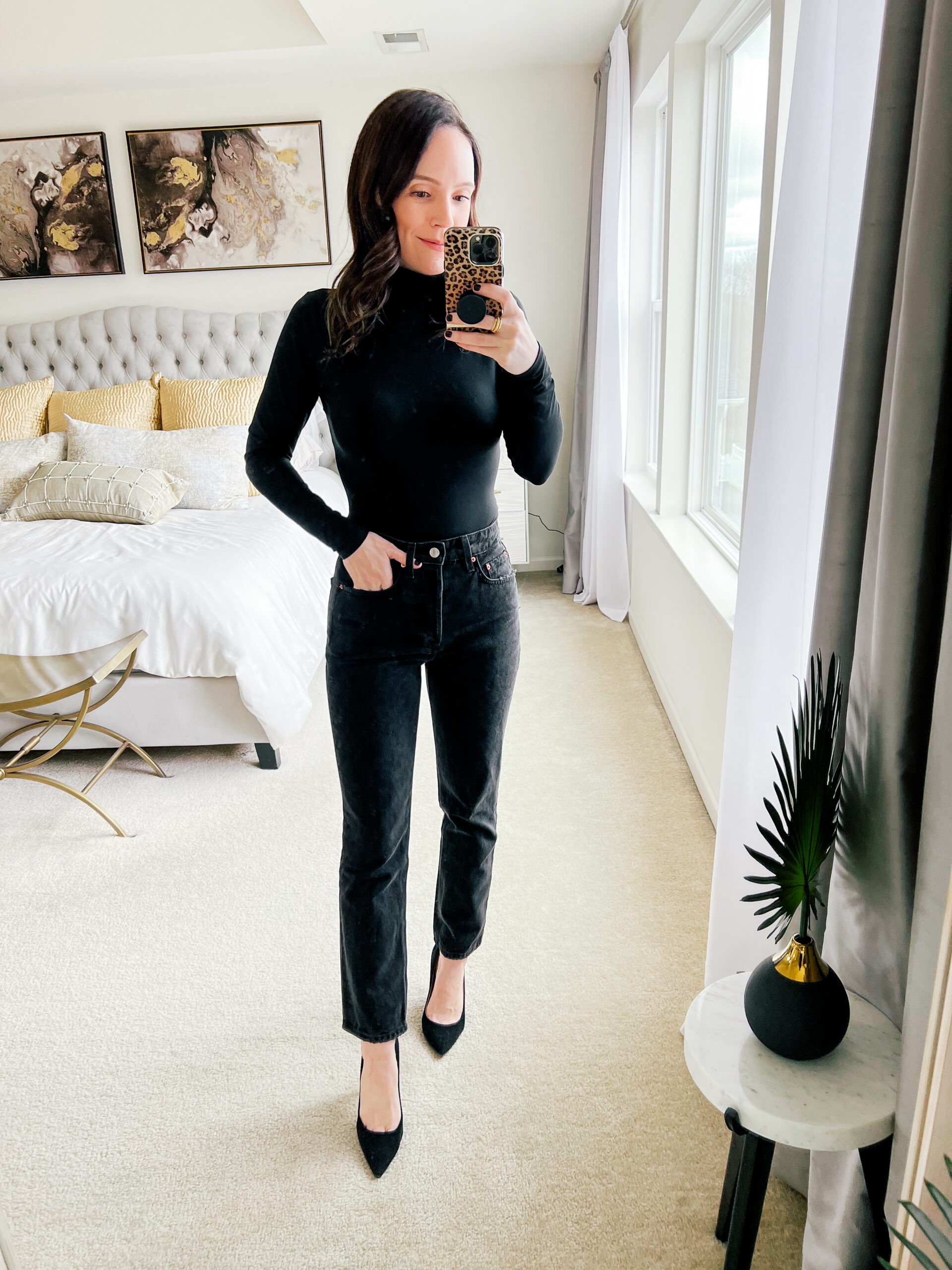 If there is one style that I have in multiple washes, it is the Karolina High Rise Straight Crop. The length is perfect for my short inseam and hits me right at the ankle. This style does run true to size but the black wash is a tad more fitted than the other washes so you may want to size up if you are in between sizes. The rise fits me in the perfect spot and I find myself reaching for these over any other black jeans in my closet because they are such a classic fit and rinse.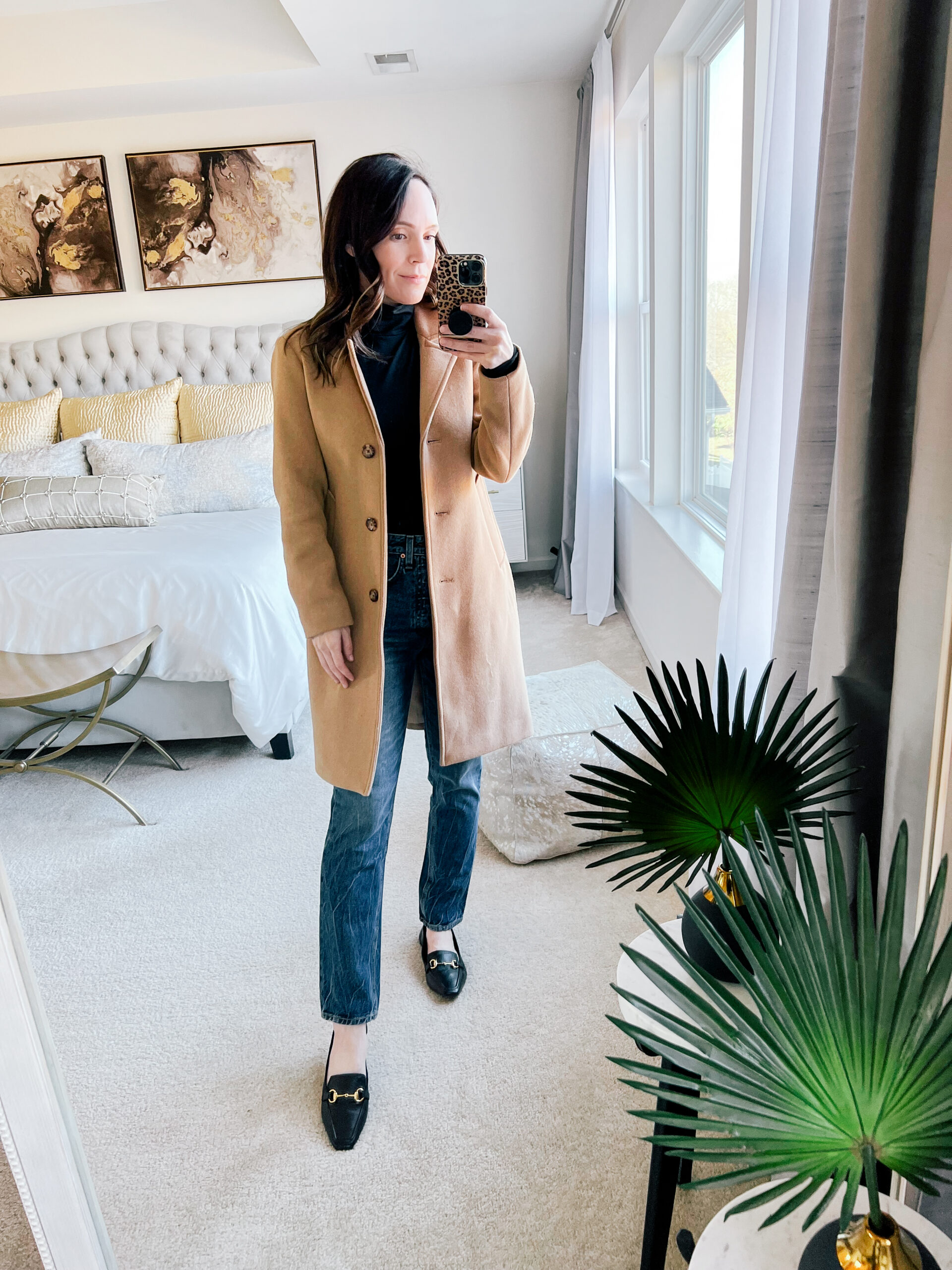 Another wash in my favorite fitting style. I like the darker rinse without any distressing and find that they can look a bit more polished and dressy with certain looks.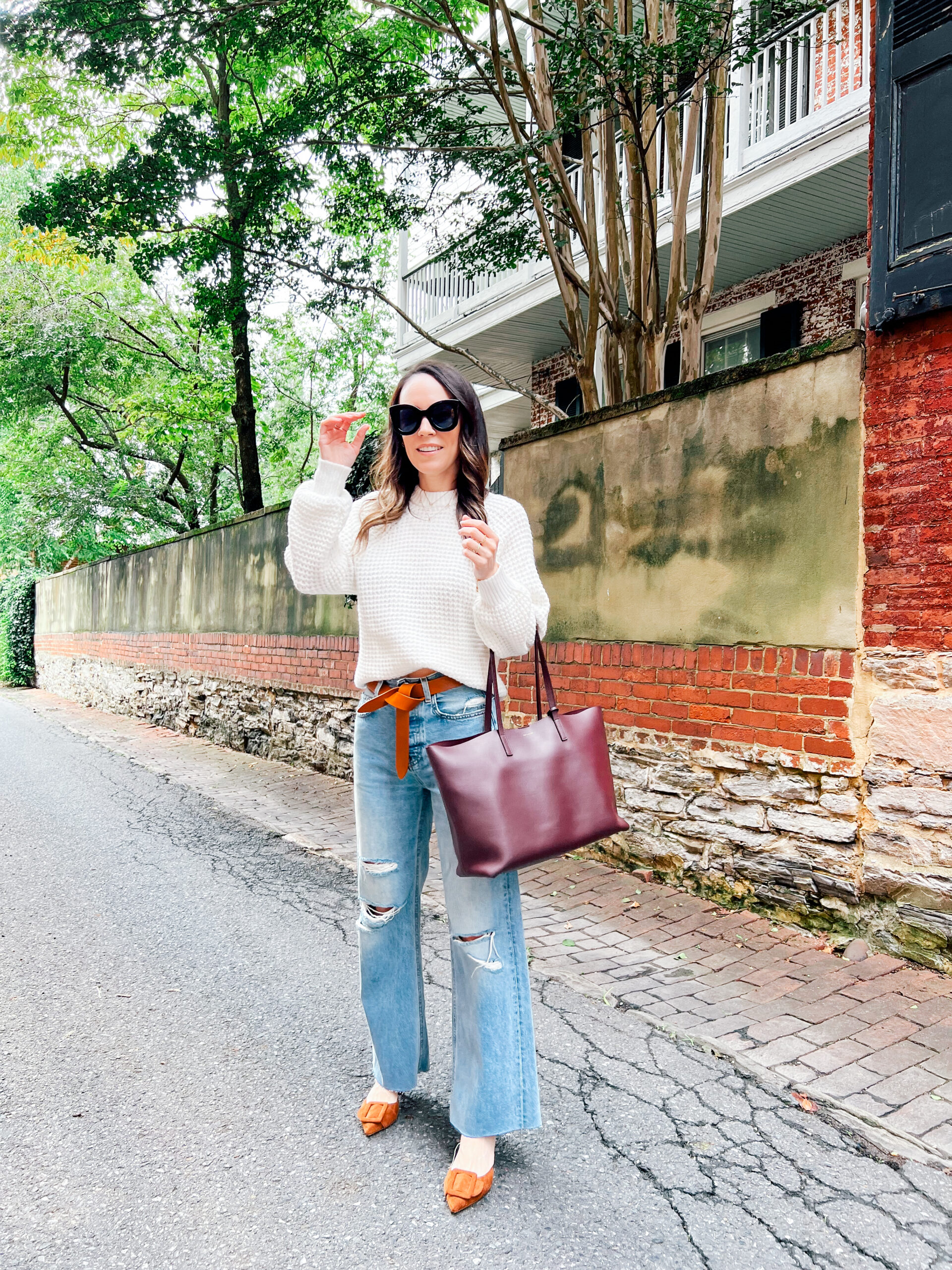 While this style doesn't look like a wide leg fit online, that is exactly how they fit me. They run VERY long so I had to cut off almost 8 inches on these which is probably why the legs are more wide but I absolutely LOVE the style. These run big so I sized down, but I will say the waist is quite small so if I buy this style again, I will go with my regular size so the waist fits me better.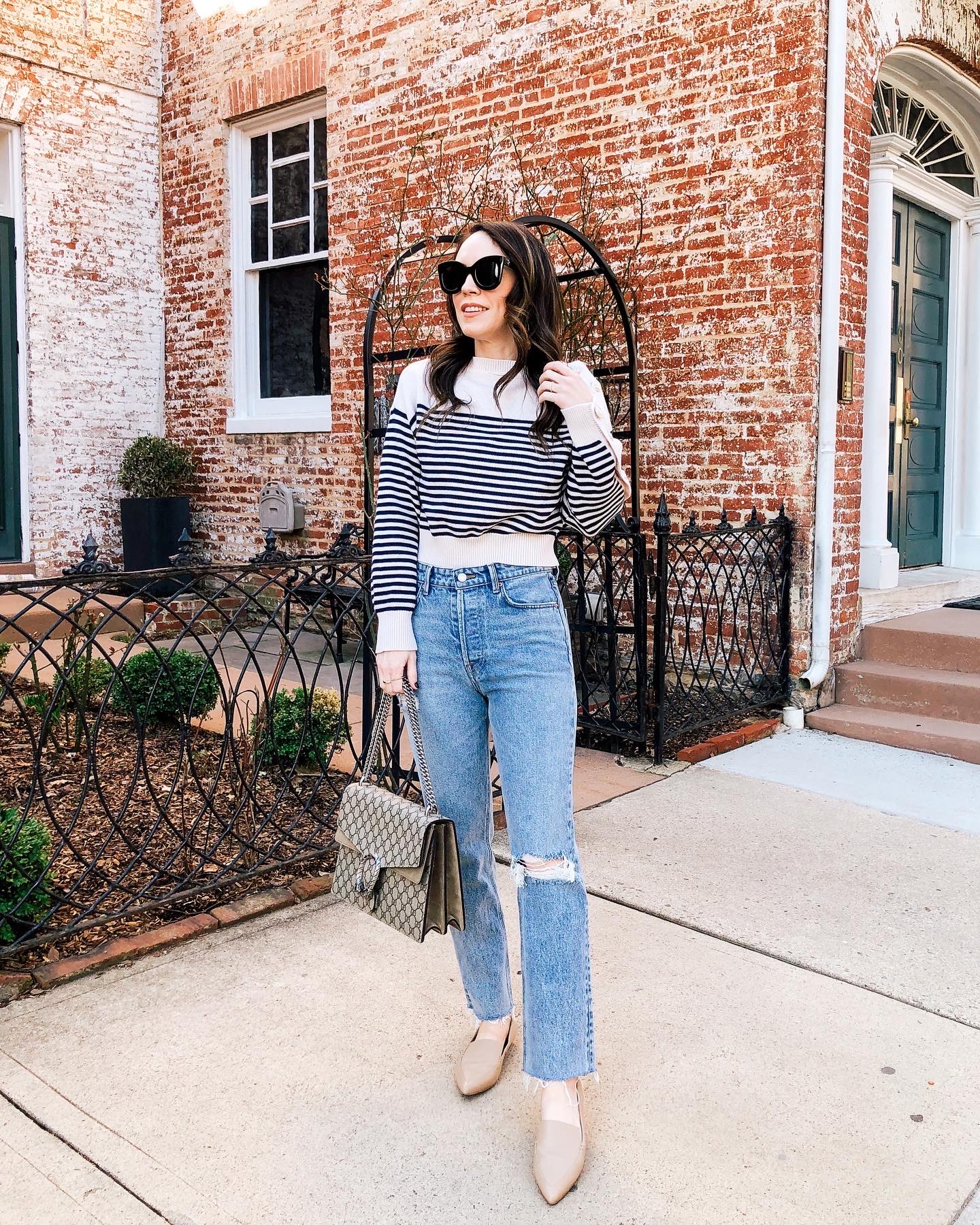 This is the pair of jeans I get the most questions about every time I post them. The wash, the slight distressing, the fit, the color – everything is perfection. They run perfectly true to size and are definitely my most worn pair in my entire closet.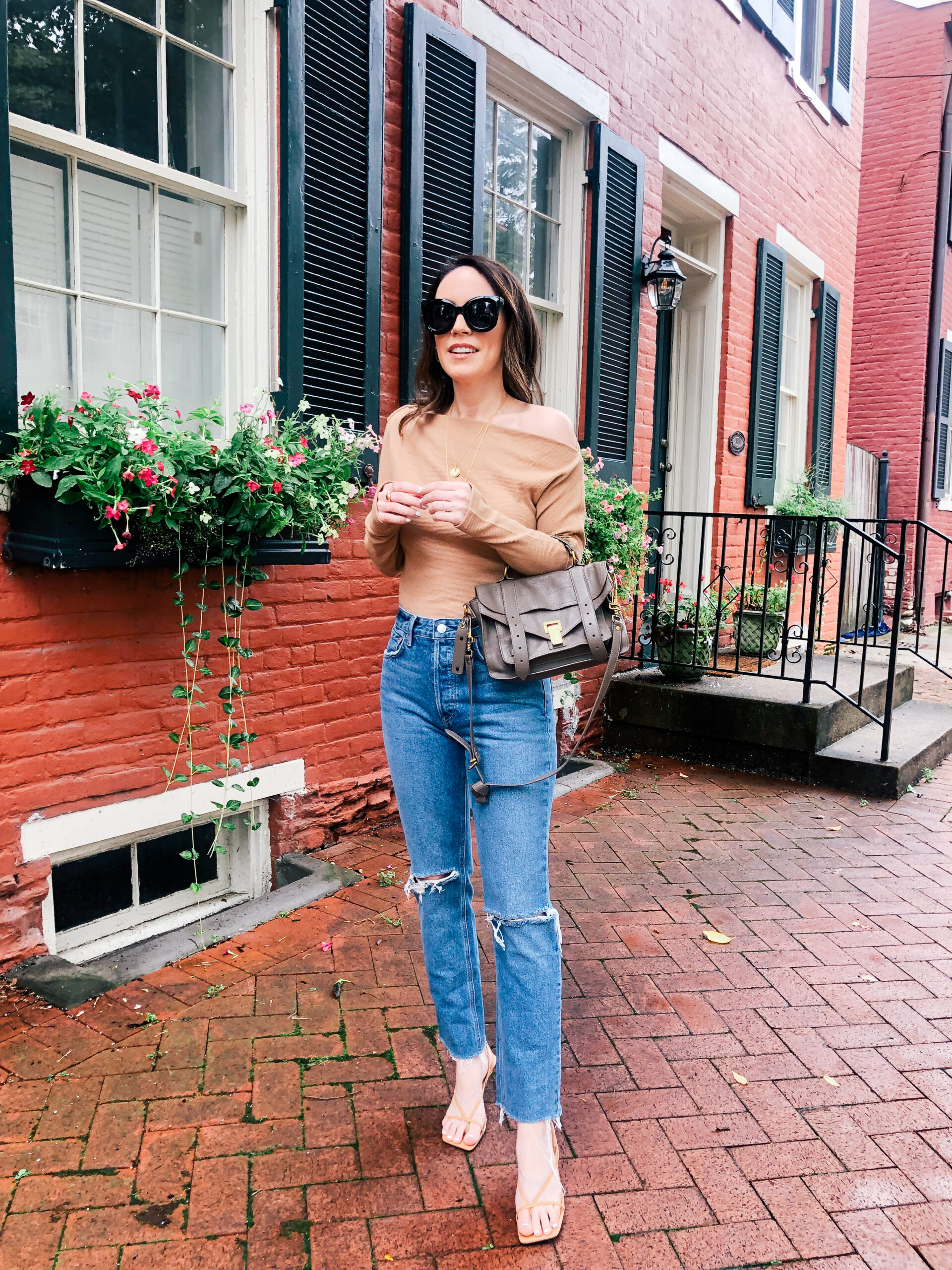 Though this is the exact same style that I love and have in many different washes, the fit on these is very different in my opinion. They are more fitted through the thighs and so the fit isn't as straight leg as the other colors I have in this style. They are a consistent top seller but just know they will fit more snug than the other Karolina crop styles. I am wearing my true size.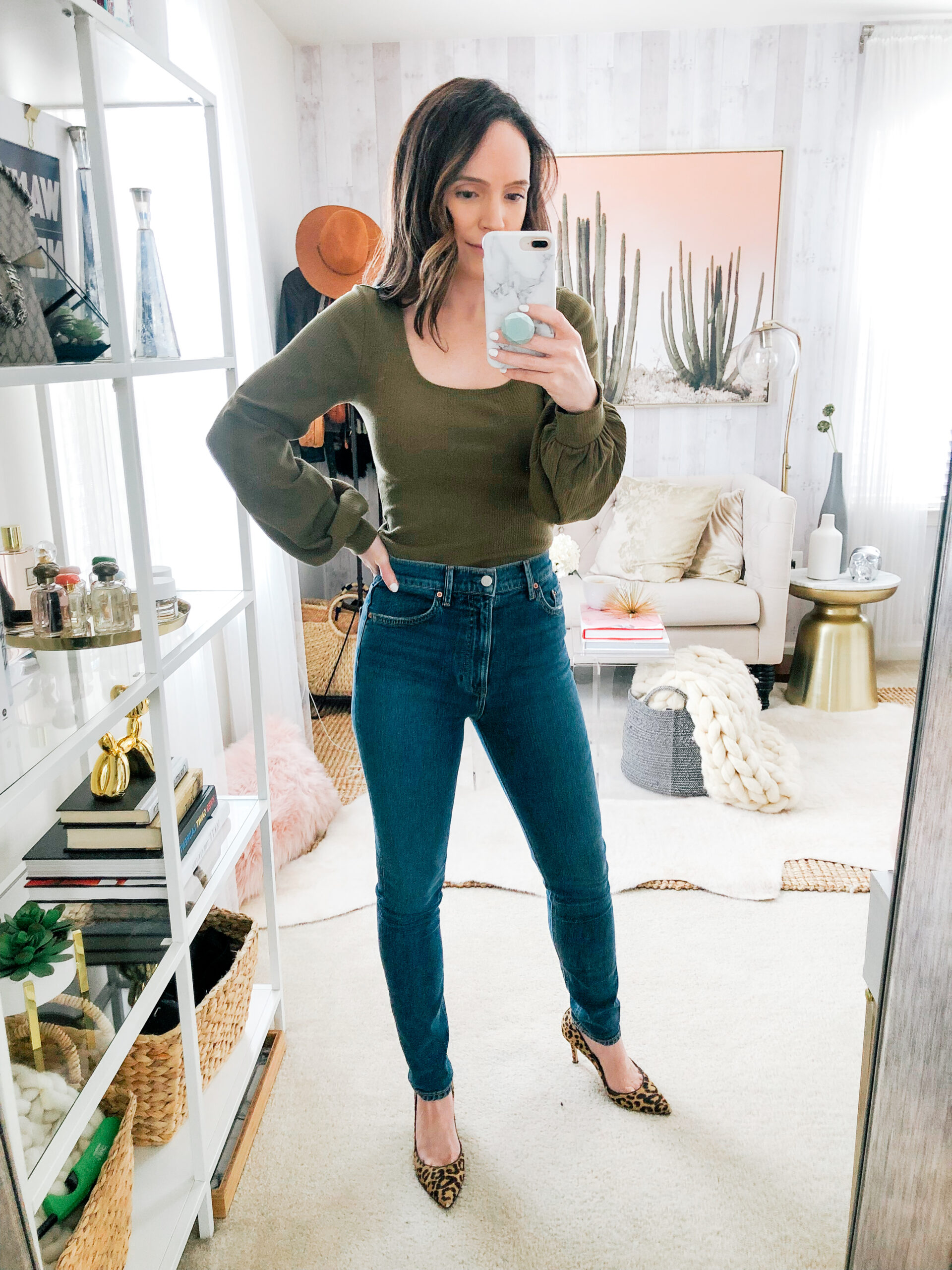 The rise is not as high in this pair as in the first one in this list (the Piper Super Slim) but the fit is quite similar. Very slim and the fabric is super stretchy. The length is a tad bit long for me so I probably will cut them just about the hem. These are the perfect pair of jeans to wear with boots this fall/winter because they are super skinny and will easily tuck into the ankle or knee high boot. These run true to size for me.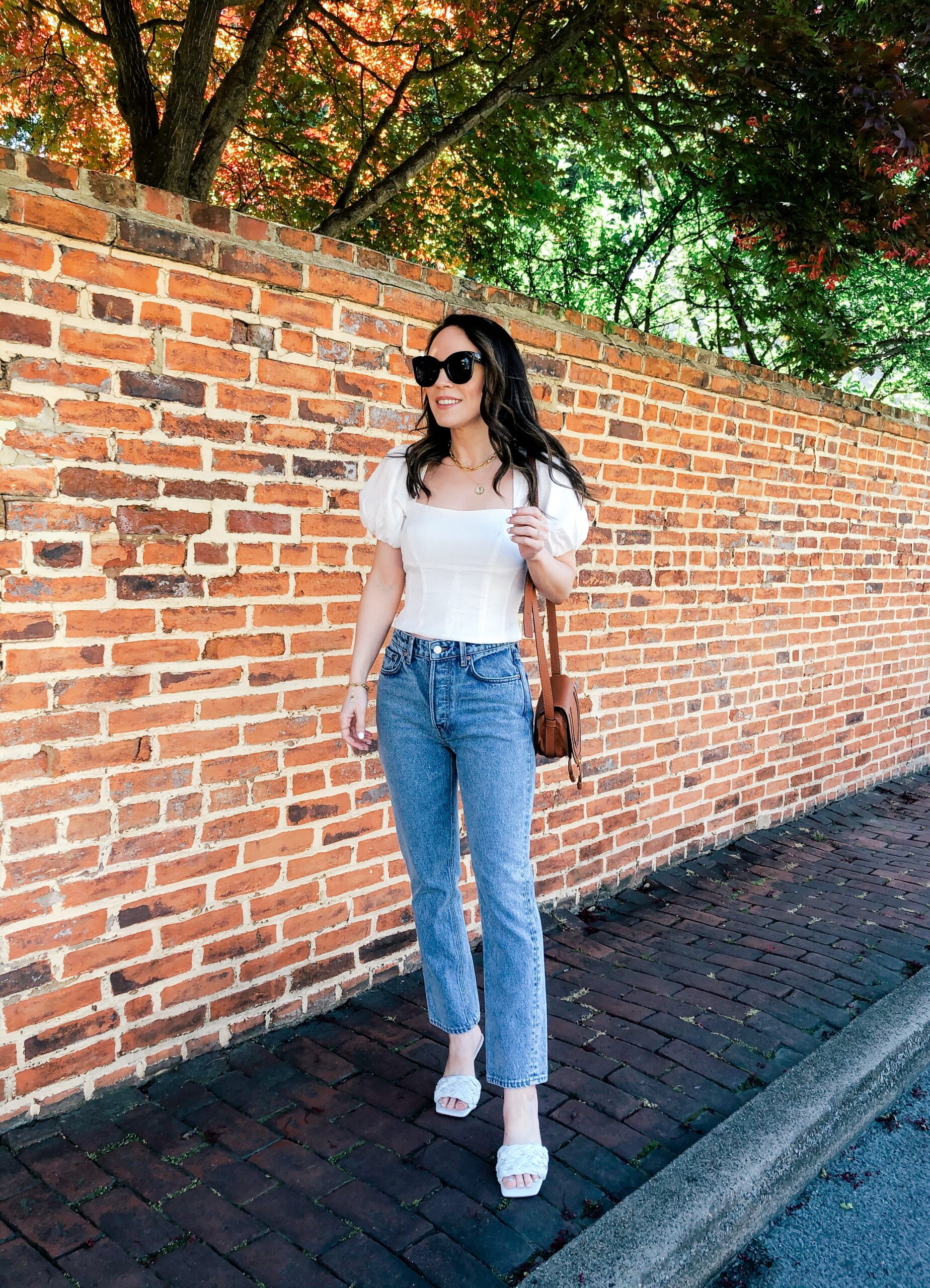 This was the first pair I tried from the relaunching of the brand and I instantly fell in love. They have a comfortable high rise, the wash is classic and the crop is just enough for sandals but could work with boots too. There is no stretch in these so definitely take that into account but I still absolutely love them. These run true to size for me.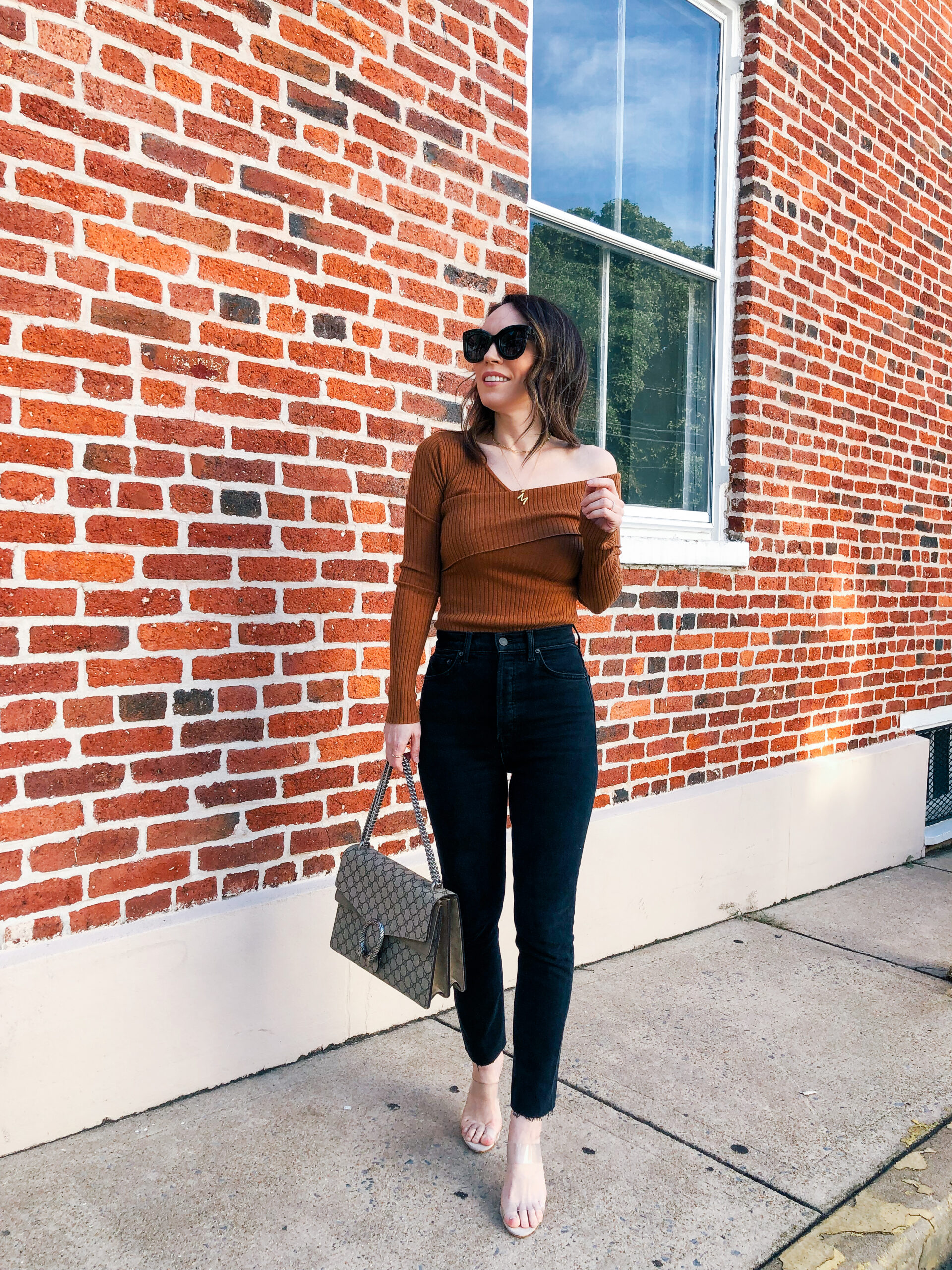 This pair is the same as the first pair I shared but in black. The rise is very high which I adore because I feel like it sucks everything in. LOL The black is super dark but the length is a tad bit longer so I chopped them at the end. I've been cutting the hem of my jeans for so many years now so I wish I had some tips, but normally I just wing it. I cut them right about the hem to start and then a bit more if it wasn't enough. These run true to size.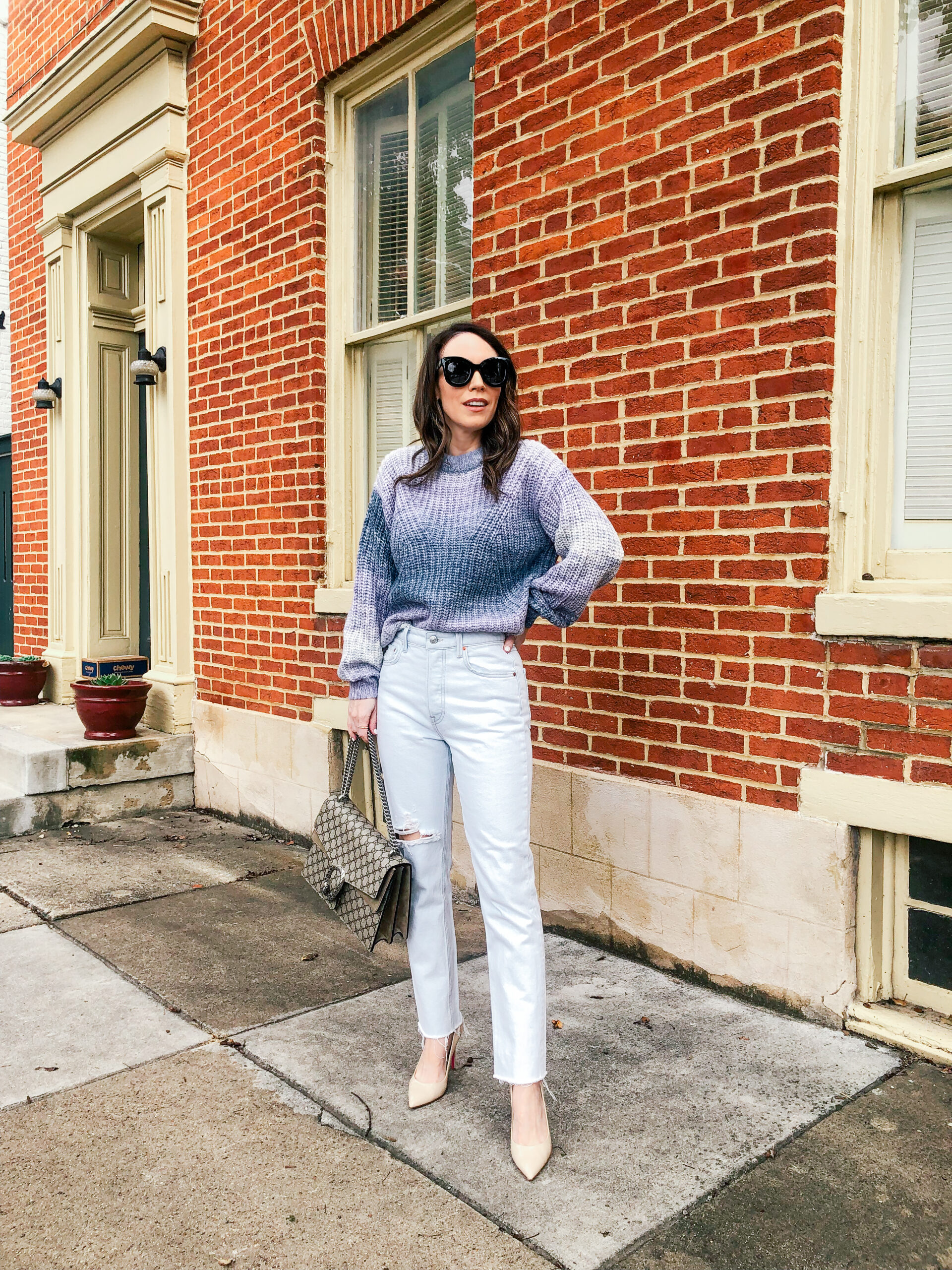 I truly wasn't sure about this pair when I first tried them on but after styling them a few ways, I have come to LOVE them. While they are the same style are a few of the ones above, the fit is much looser and the color is very unique. It's actually a very light wash blue instead of white. The length works well on my short inseam and there is a high rise as well. It should be noted that Grlfrnd makes mid rise and low rise styles but my body type looks best in high rise so that is what I typically buy. These run true to size but the fit is a tad roomier than other washes in this style.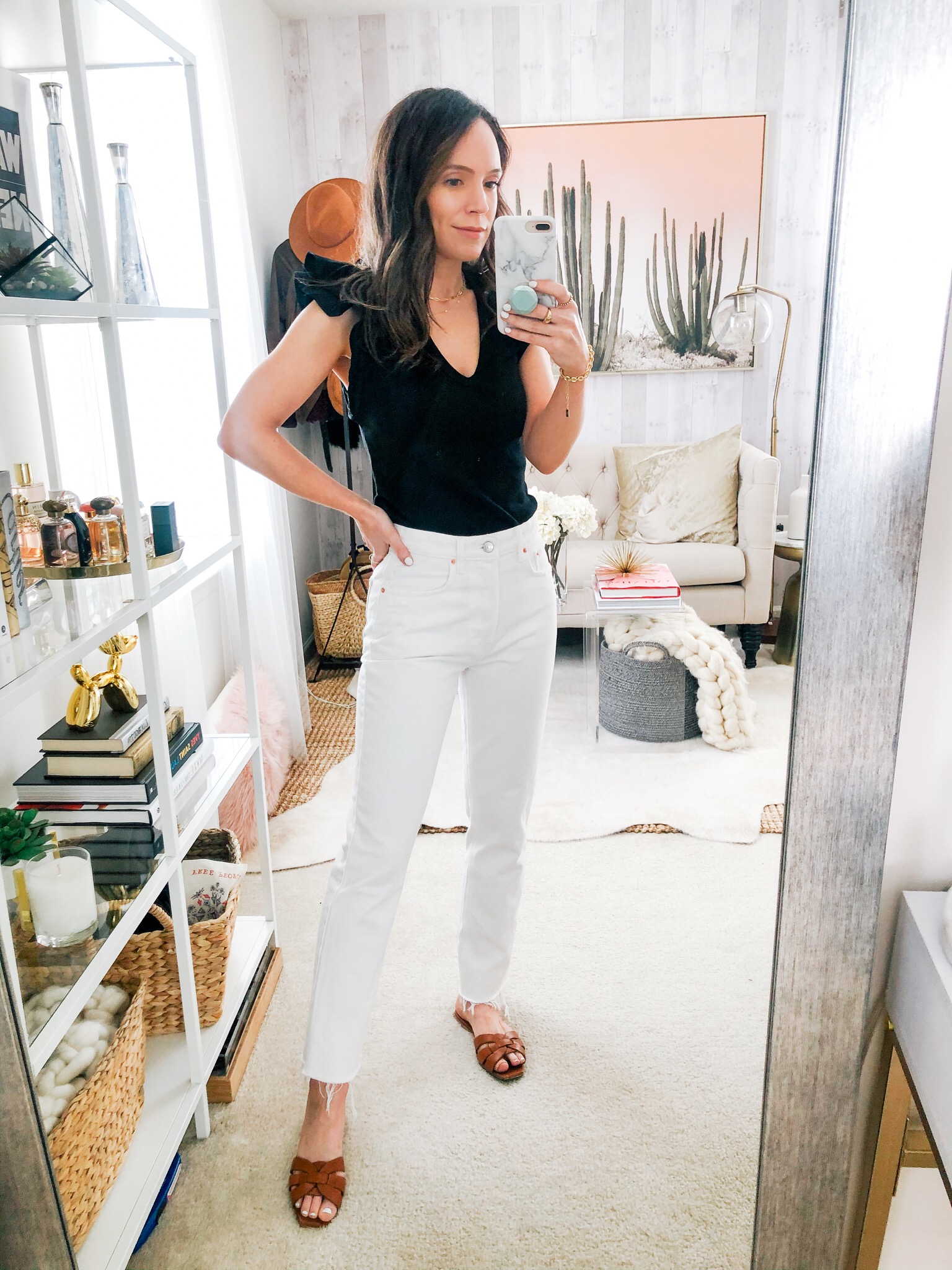 Good fitting white jeans can be so hard to find so I was thrilled when I tried these on. The fit is a bit more classic and not super tight which I really enjoy. They are a cropped style but for me that means they come to my ankle. Ha! Not see through and a style that I will wear for many years to come. These run true to size for me.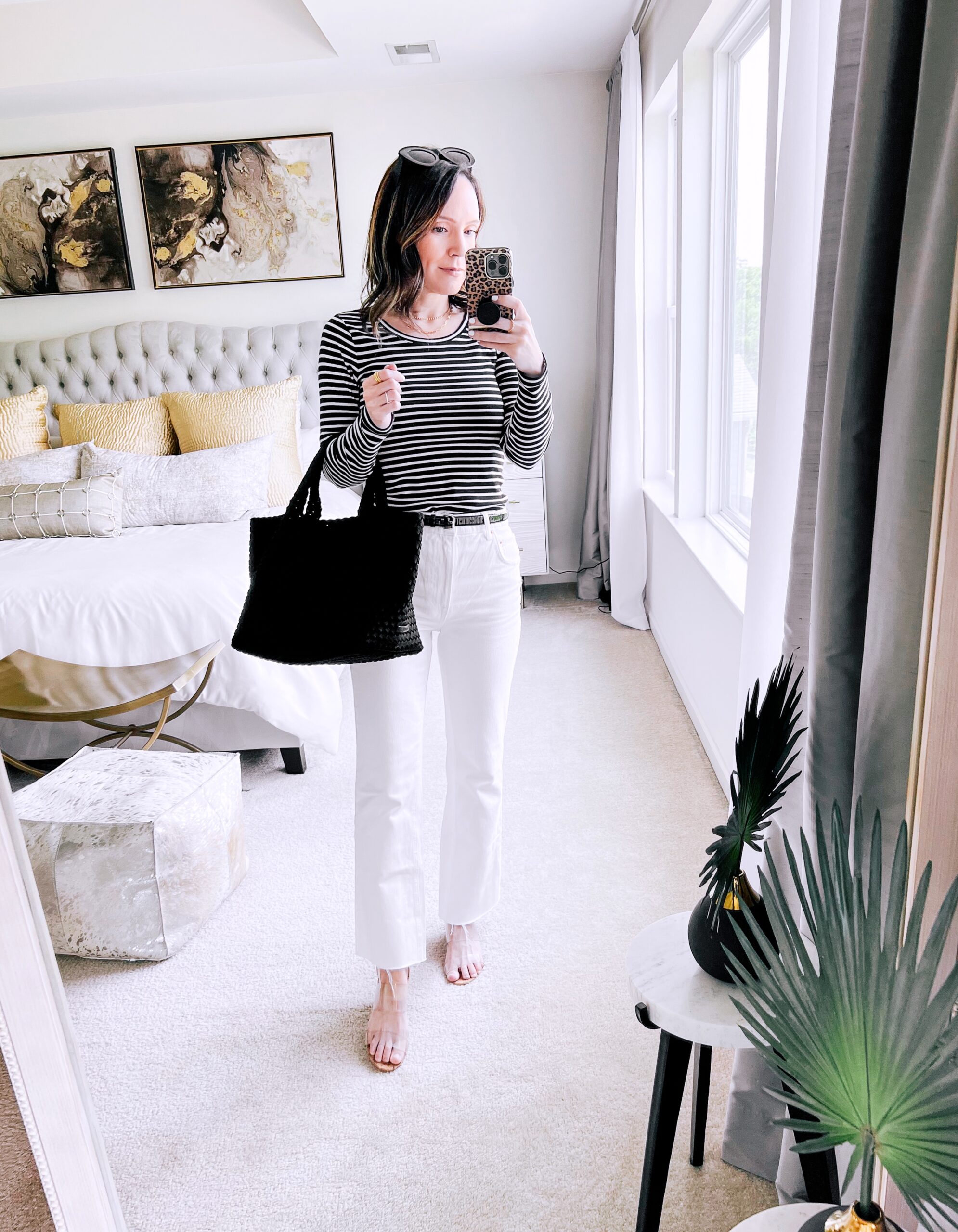 I love the white of these jeans – it's so crisp and perfect. The style is supposed to be high waisted but for me it is not as high as I would prefer. The waist runs a bit big and the fit around the waist/hips is somewhat straight and doesn't nip in at the waist. I find jeans that dart in at the waist to be more flattering for me, but I still think this style could be very flattering on those that have a more athletic build. I did have to cut about 6 inches off the bottom but love the slight boot cut flare. I took my regular size in these.
I also have two pairs of shorts from Grlfrnd and love them as much as I do my Agolde shorts!