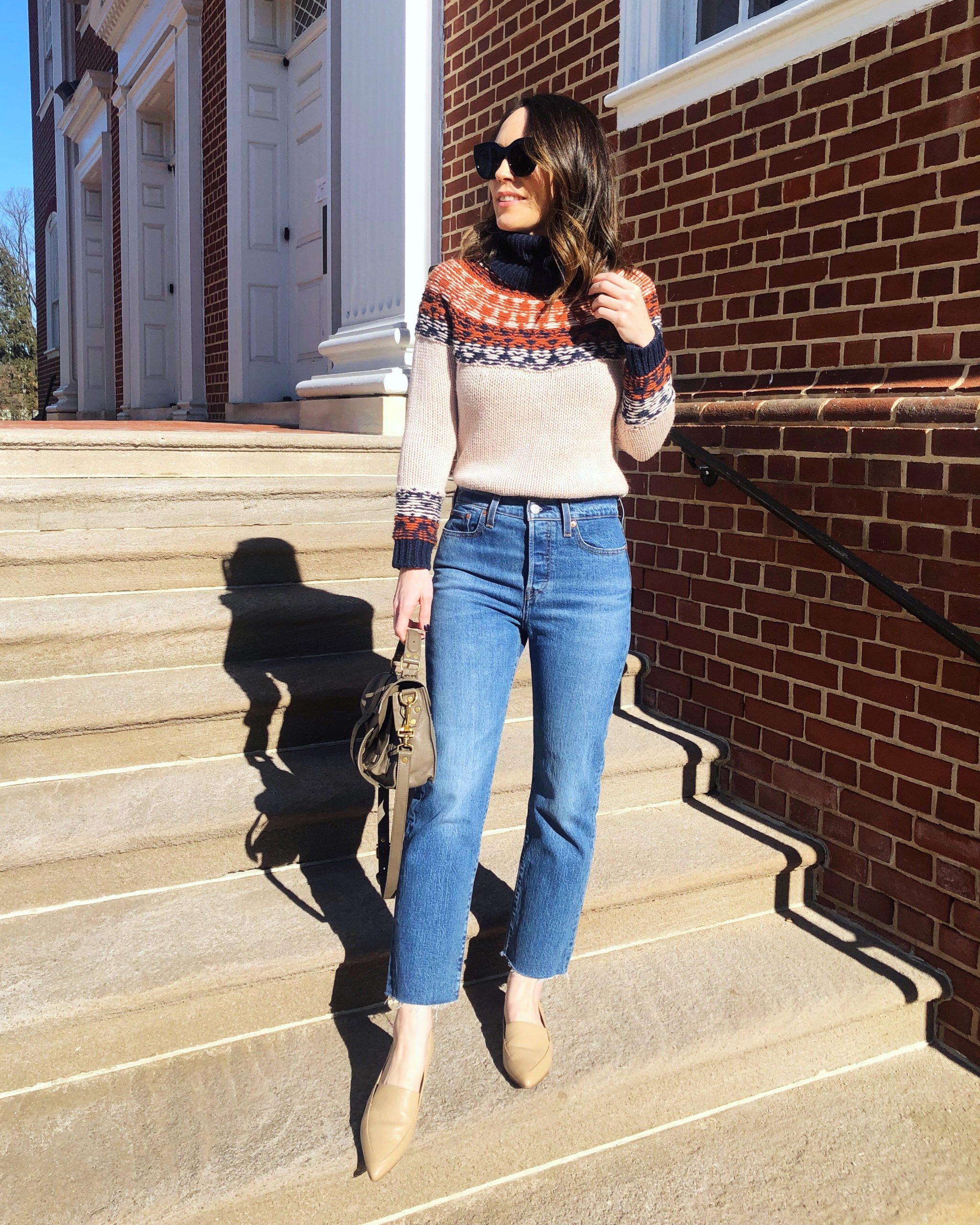 Sweater (dress version here) | Jeans (they run true to size) | Loafers (similar here) | Bag | Sunglasses
Happy Friday! January always feels like the longest month of the year after December feeling like it went by in a flash. Here are all my favorite finds from the past two weeks:
1. I've been enjoying two new podcasts recently – Monster DC Sniper and Counter Clock. Both are true crime podcasts which are my favorite.
2. This tote bag looks so much like the Dior tote bags but at a fraction of the price.
3. I'm obsessed with these zebra APL sneakers!
4. This foldable keyboard for your iPhone is so great if you travel or need to answer emails on your phone.
5. These embellished sandals are currently sold out but I am checking back all the time because I think they are so cute for the spring/summer!
6. I don't have the new iPhone 11 yet but when I get it, I want this case for it.
7. This initial necklace is a splurge but I love how unique the lettering is on the chain.
8. I love beach scenes and this print is so fabulous and would be a gorgeous piece to display.
9. This is the ultimate shearling teddy coat – it's the perfect oversized fit.
10. This fuzzy sherpa leopard pullover looks like the coziest thing ever.
11. For a cute everyday basic tee with a twist (literally), this top is so cute and comes in a few different colors (and is only $25).
12. One of my favorite skincare brands just released these new peel pads that I'm dying to try.
13. I just bought this mascara and can't wait to receive it! So many of you have asked for a review so stay tuned.
14. If you need a good makeup case for home or travel, I have heard great things about this one.
15. This sweatshirt is a great piece to throw on and run errands in – and I love that it is longer in the back for leggings and comes in so many great colors.
16. I am crazy for jelly cleansers and this new one is on my list to try!