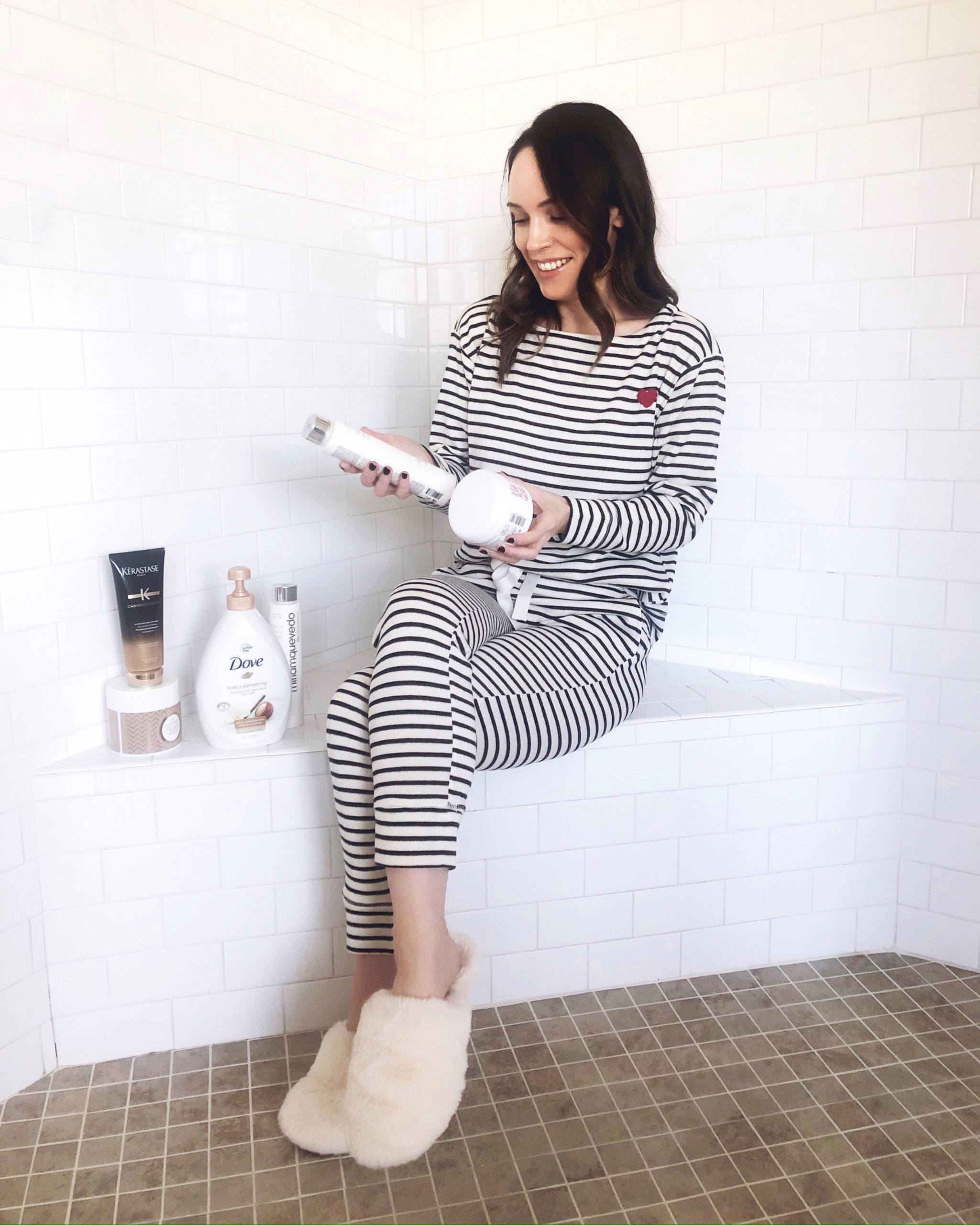 Pajama set | Slippers (similar)
Sometimes you have to just sit in your shower for the sake of a blog post, amiright?! LOL I thought it would be fun to share what's currently in my shower and what I'm using daily. It switches up from time to time depending on how well (or not well) a product is working but most of these items I am using are all things I really enjoy!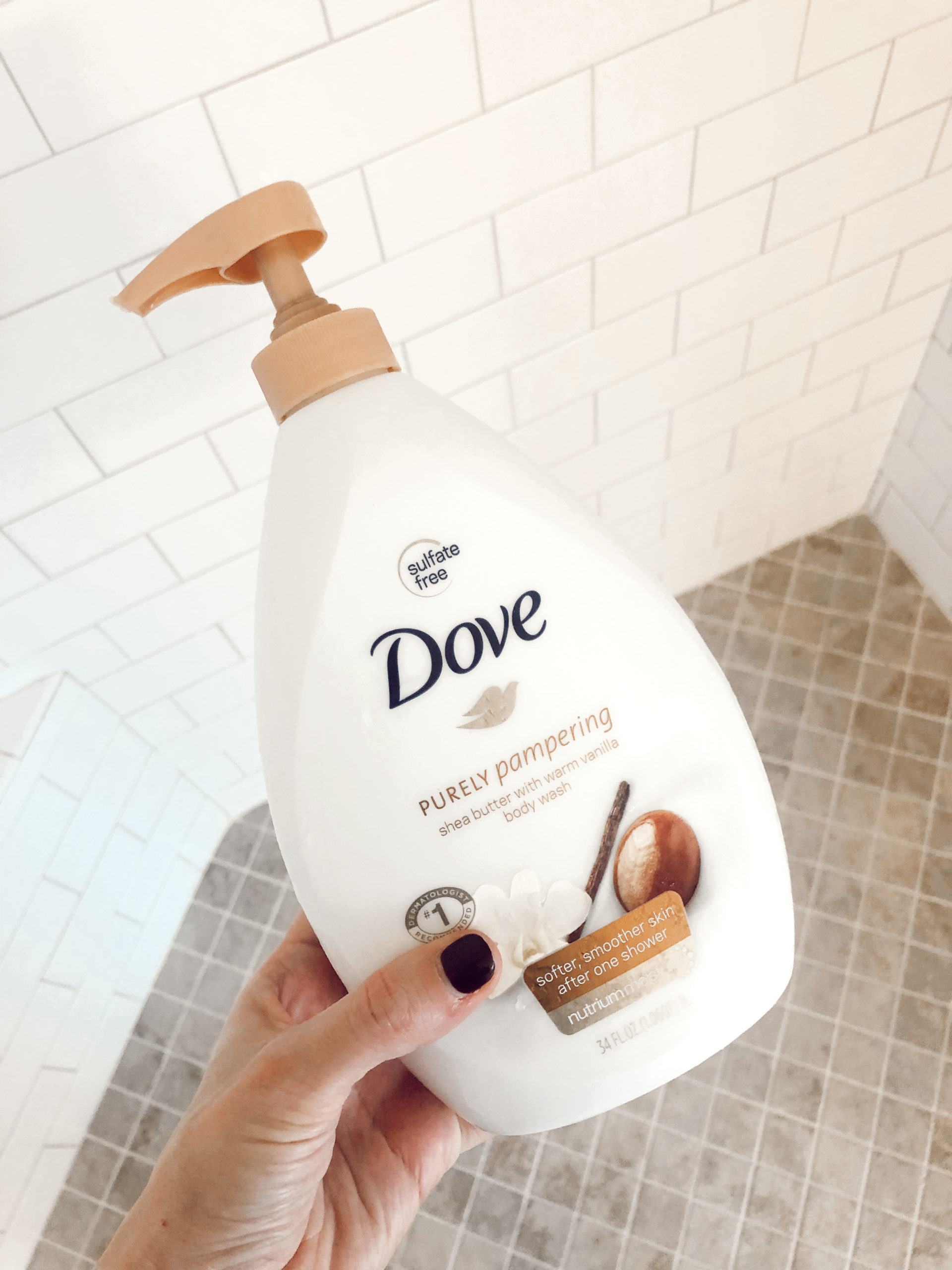 1. Dove Purely Pampering Body Wash – I test out and enjoy tons of different body washes, but I ALWAYS have a bottle of Dove Purely Pampering Body Wash in my shower. I rotate the scents I buy and sometimes get the unscented but the formula has been a favorite of mine for YEARS! It's so creamy and smooth and makes my skin so soft.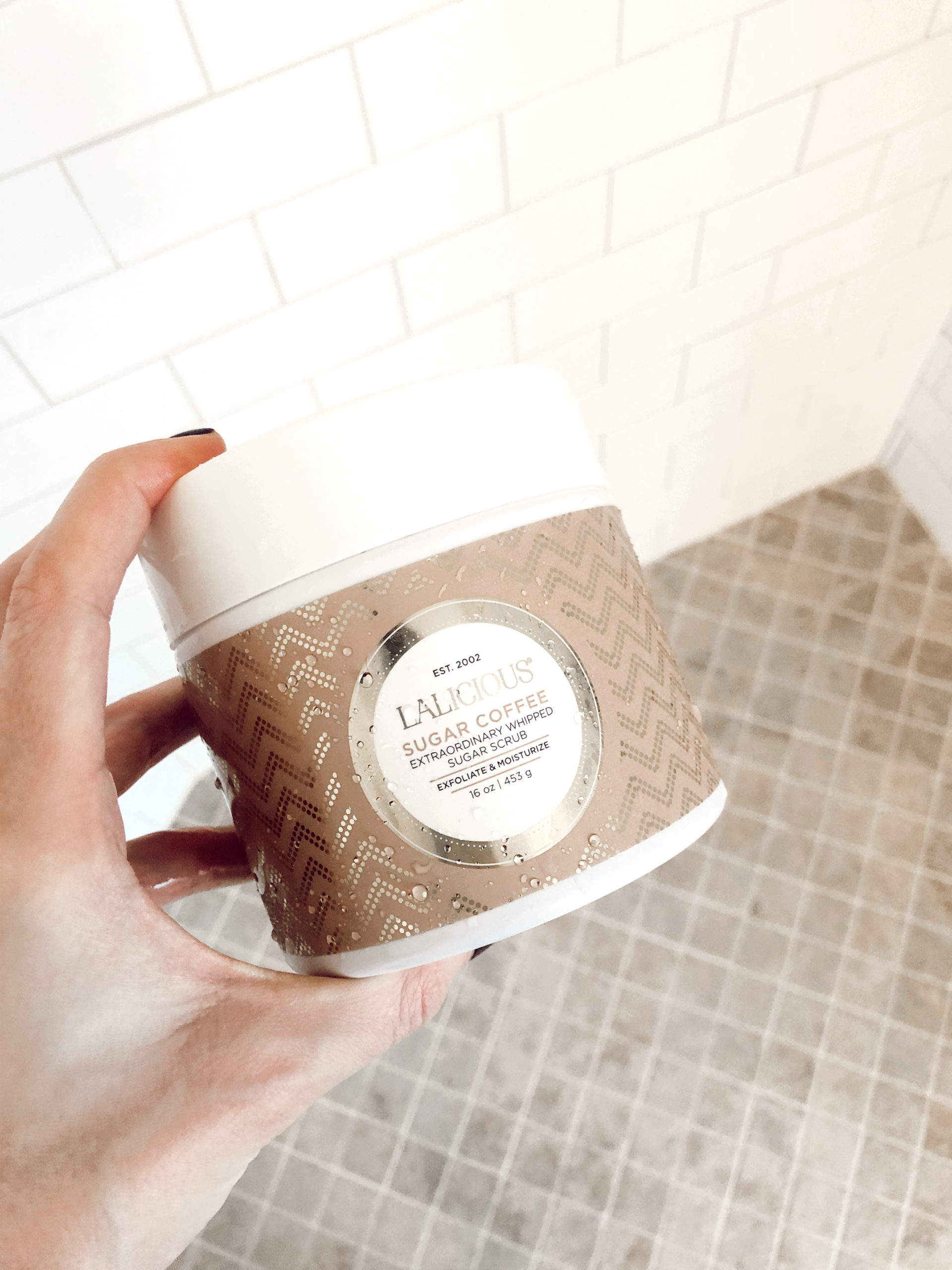 2. Lalicious Sugar Scrub – Like body washes, I rotate body scrubs and test out different ones. I recently repurchased this one because I love how creamy it is. There isn't a ton of loose oil in it so it doesn't make my shower slippery, and the coffee smell is so delicious.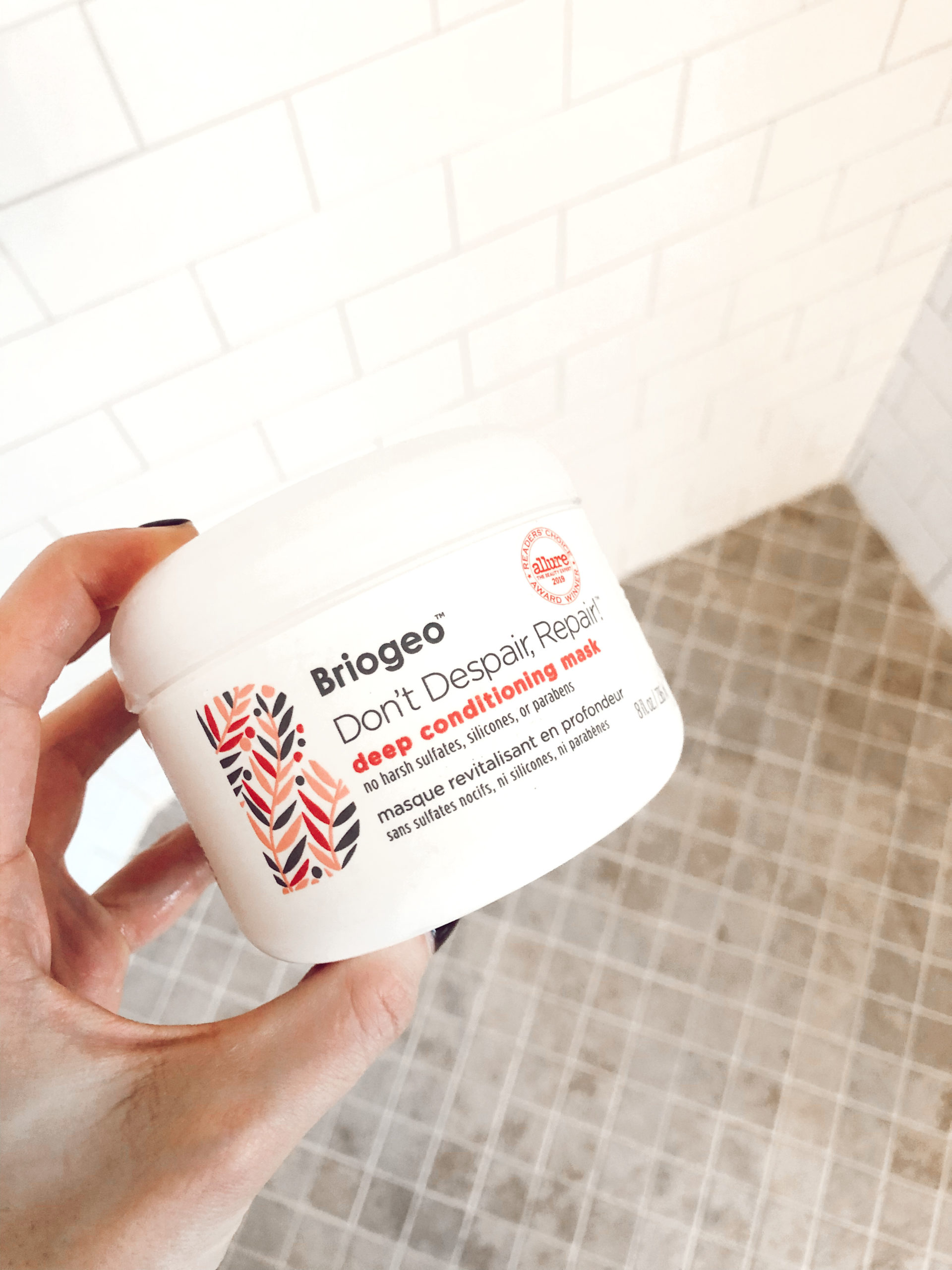 3. Briogeo Deep Conditioning Mask – I recently began testing this hair mask and instantly fell in love! From the first use, my ends looked so much healthier and my hair was incredibly soft and smooth. I've used it a ton since then and love it more and more each time. I use it once a week (sometimes twice if my hair feels extra dry on the ends) and find that it never weighs my hair down. This will definitely be a mask that I repurchase.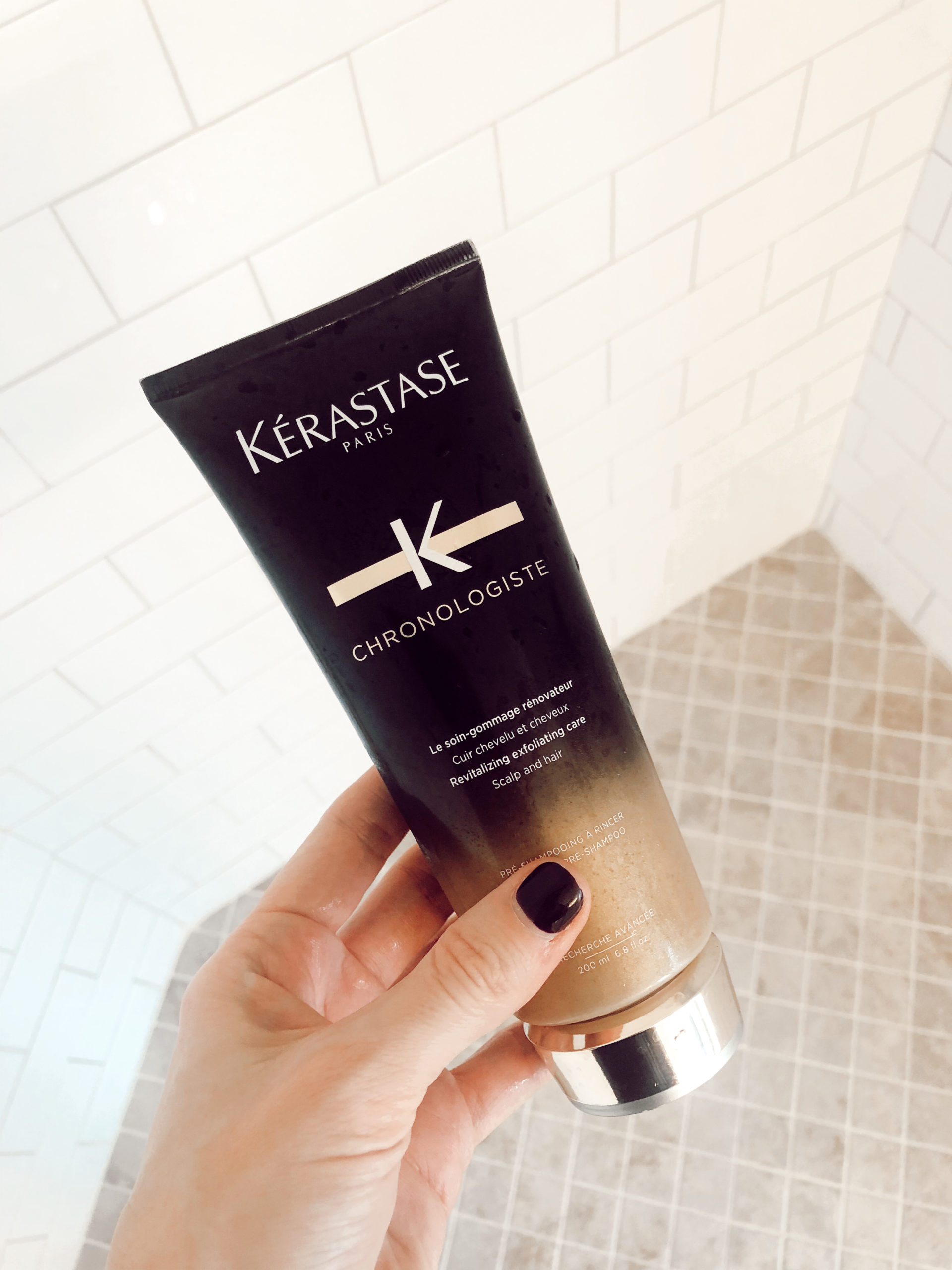 4. Kerastase Pre-Shampoo Scalp Scrub – I am so sad to say that one of my favorite scalp scrubs has been discontinued. 🙁 This is either my third or fourth tube and I absolutely love how well it cleanses my scalp. It removes build up and gives my hair great volume. But sadly I will have to find something new to replace it. *insert crying emoji*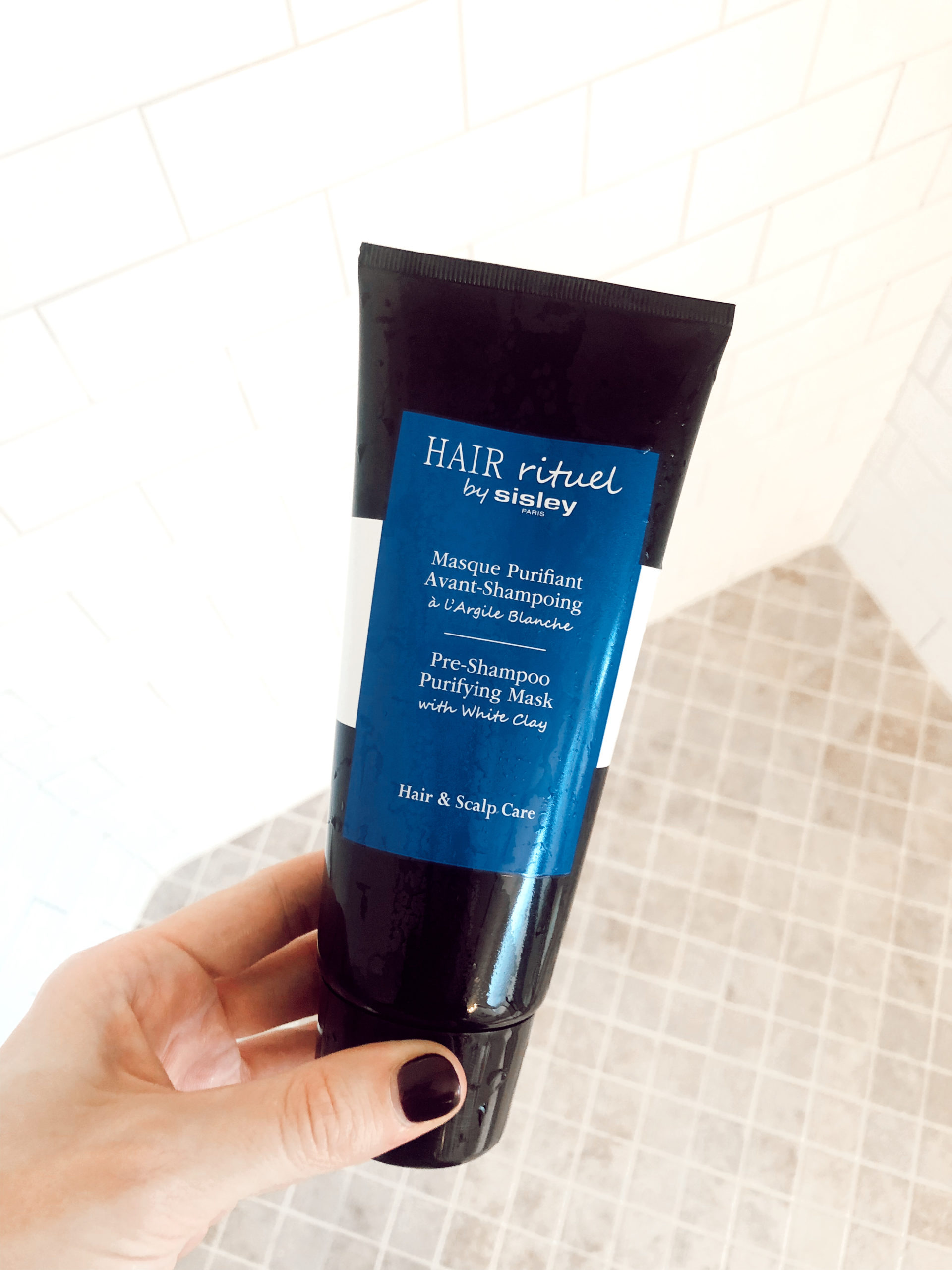 5. Sisley Pre-Shampoo Purifying Mask – I just recently began testing this pre-shampoo hair mask so I can't give too many thoughts on it but it's a very unique mask. It's a mud texture that you apply to dry hair and then leave on for 10 minutes. After that you rinse and follow with your regular shampoo and conditioner. The first few times I used it, my hair was so clean and bouncy afterwards so I'm hopeful it is going to be a possible option now that my Kerastase scalp scrub is no longer available.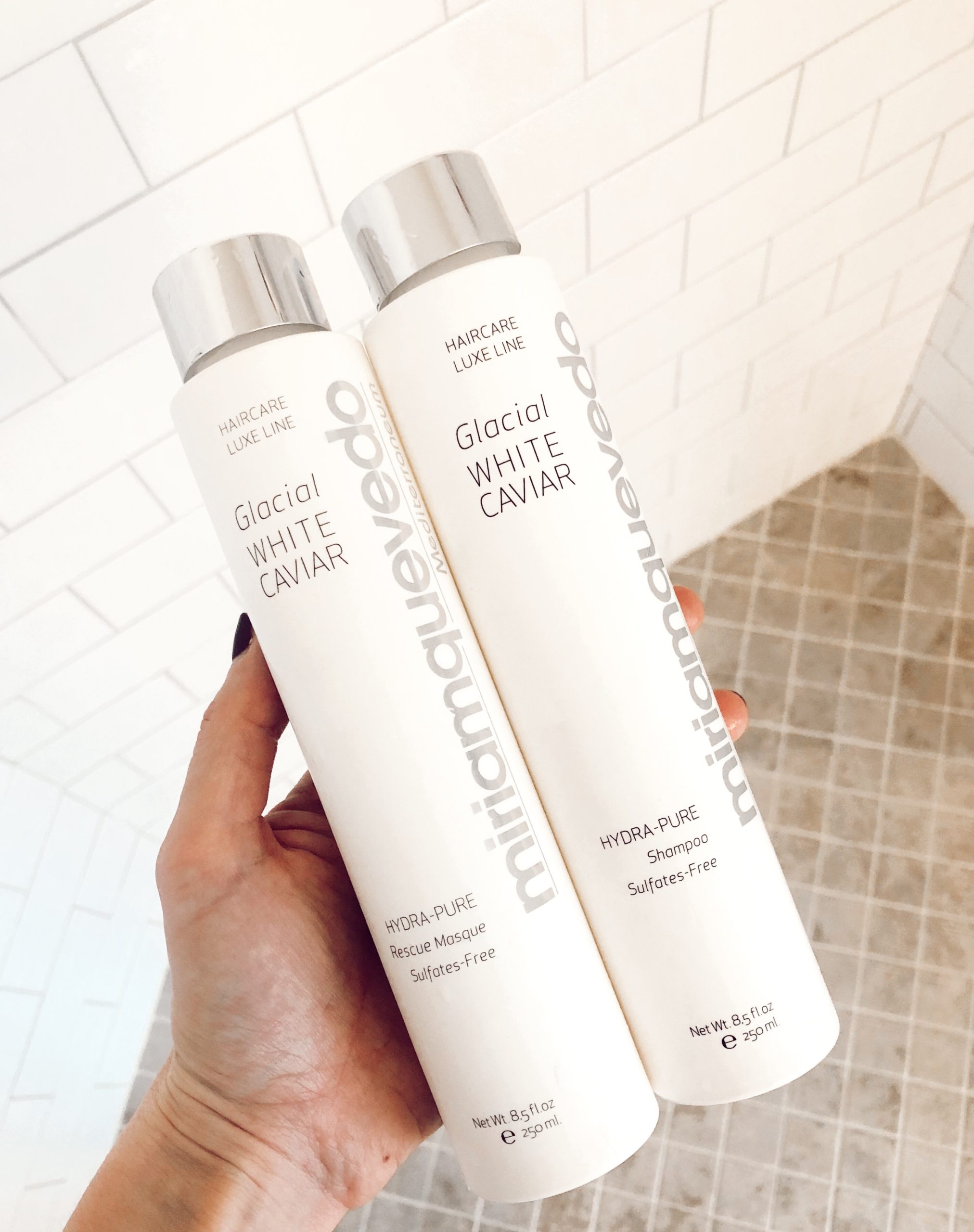 6. Miriam Quevedo Hydra-Pure Shampoo and Rescue Masque – I'm not too loyal to any shampoo or conditioner and tend to repurchase my favorite hair masks and scalp scrubs instead. However, I am halfway through both of these and am loving how they make my hair look and feel! Since having Miles my hair has gone through so many phases and hasn't looked its best (dry, dull, breaks easily, etc). However once I added both of these into my weekly hair routine, I really noticed a difference in how healthy my hair has been on a daily basis. I normally wash my hair twice a week and find that works the best with my oily scalp. My only complaint is both of these are hard to get and aren't carried at a ton of retailers. Once I finish them, I will decide if I should repurchase or move on to something else.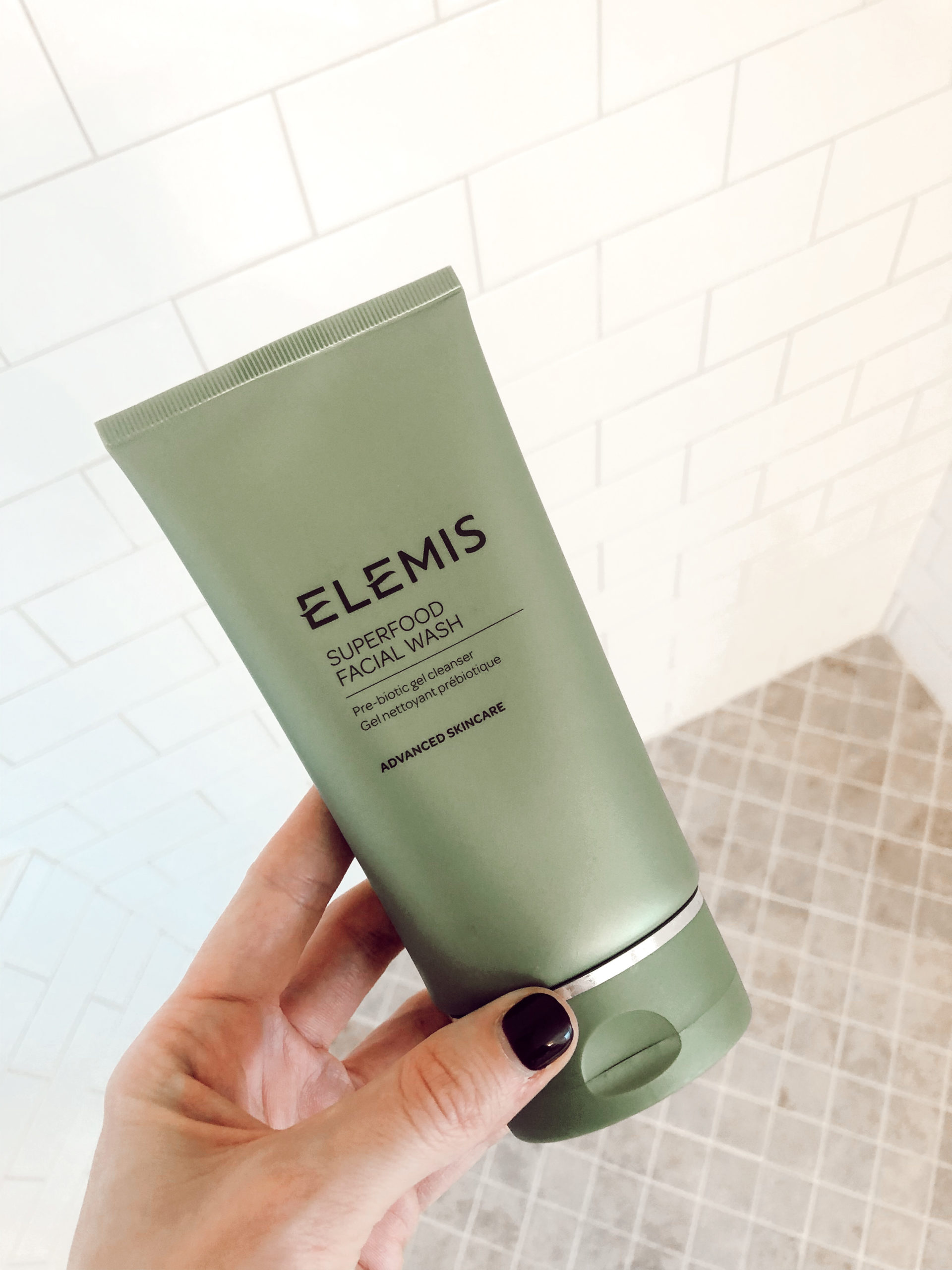 7. Elemis Superfood Facial Wash – I usually wash my face in the shower in the morning and this is the cleanser that is currently sitting in my shower. It's a gorgeous lightweight gel cleanser that wakes me up, gives me a nice deep cleanse but never strips my skin. My face feels nice and hydrated after and the price point is really great too!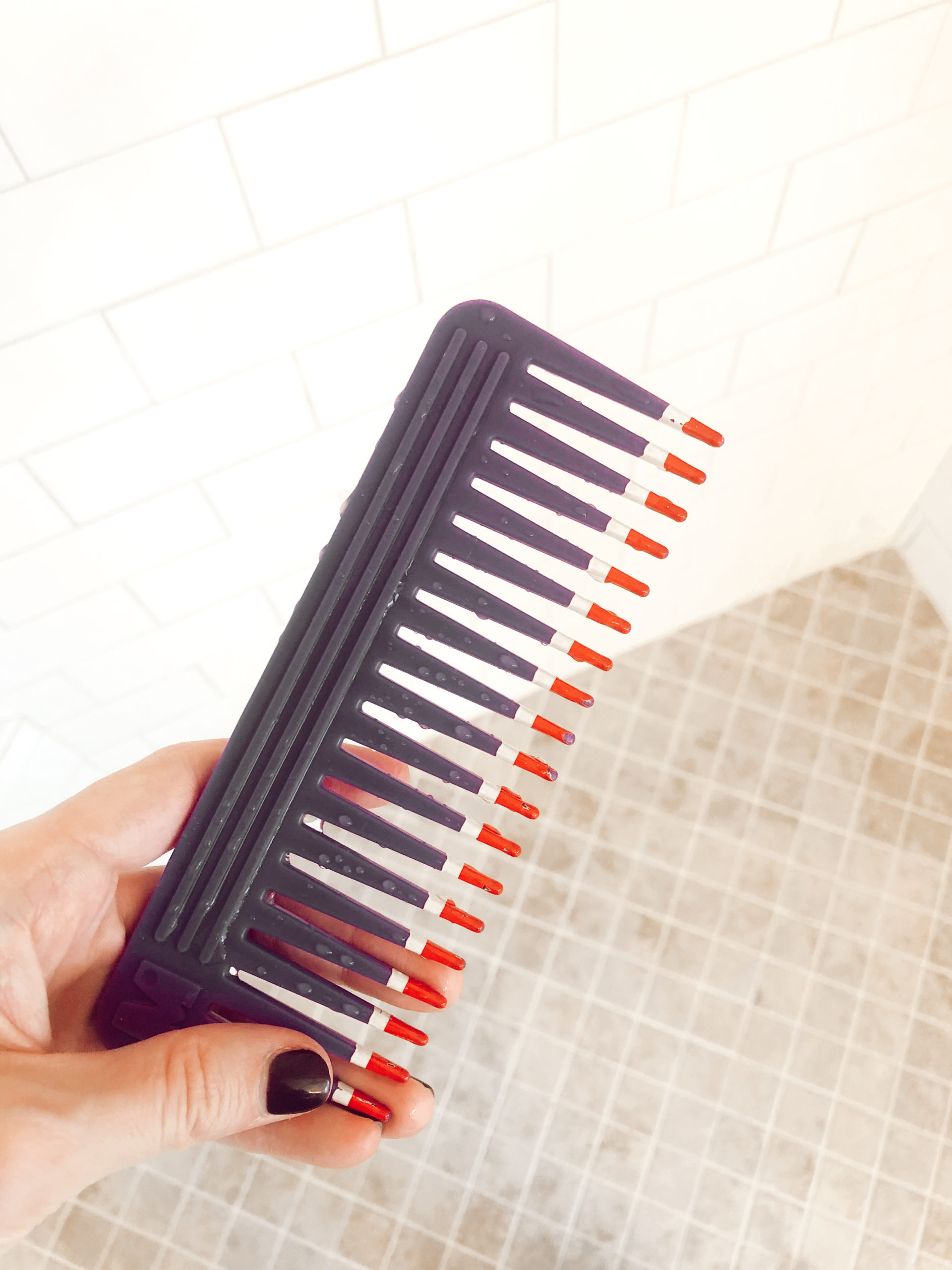 8. Wide tooth comb – This comb is nothing special and I bought it many years ago (probably too many LOL), but I will only use a wide tooth comb on my hair. I normally comb through either my hair mask or conditioner to really make sure it gets evenly distributed and my hair breaks a lot less when using a wide tooth comb.
That's it! Those are all the things in my shower right now. I do have a razor that I didn't show but I only use that for my underarms because I have had laser hair removal and rarely if ever have to shave my legs! Best money I ever spent.