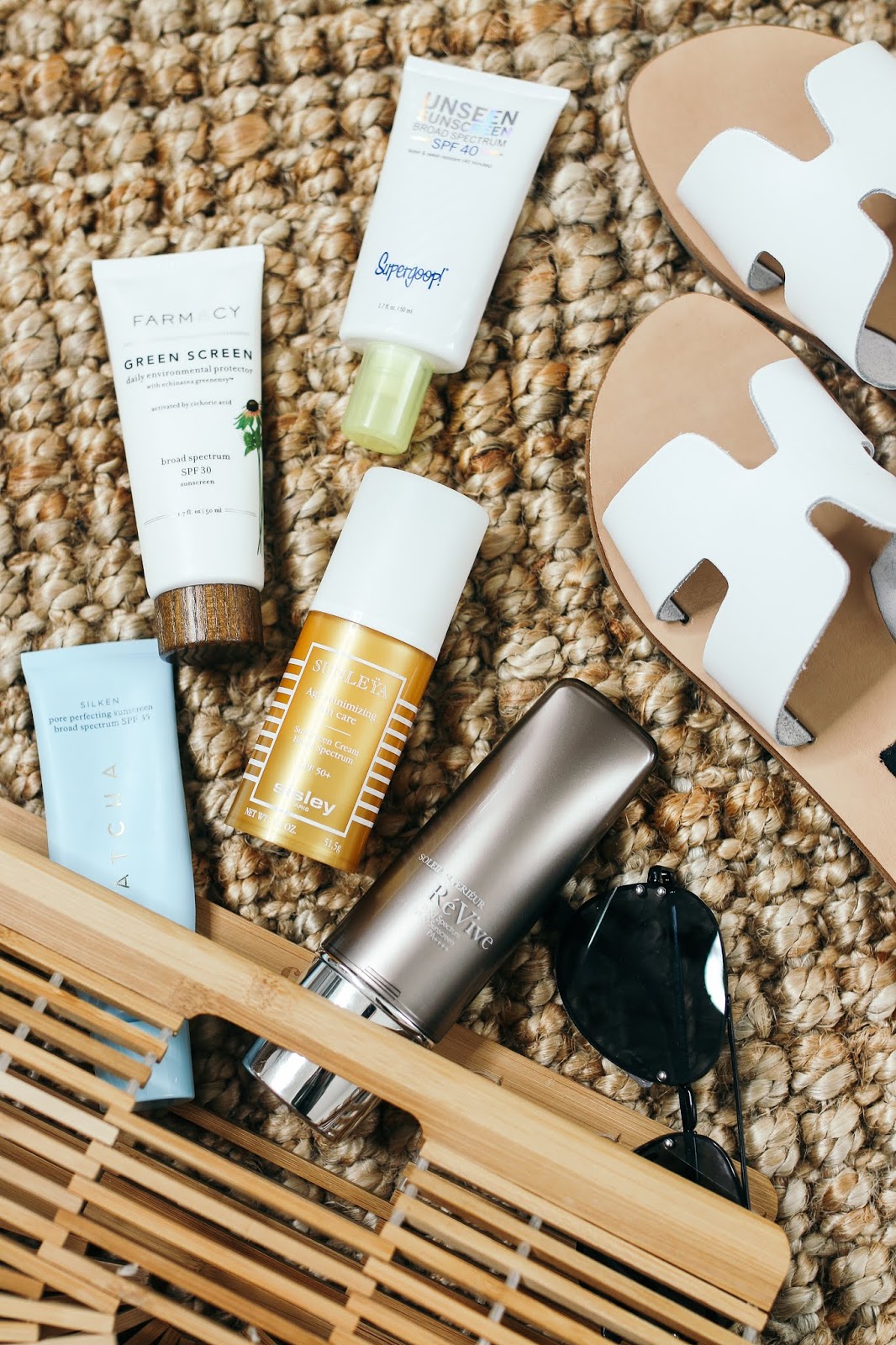 Sunscreen is a necessary part of my daily skincare routine, but finding ones that work well under makeup has taken me quite a few years of testing. Thankfully sunscreen formulas are getting better and better, so I now have multiple ones that I reach for to wear under foundation. Some even work well as a makeup primer helping to smooth out the skin, blur imperfections and give a slight matte finish. Here are five formulations that I find work great under my makeup:
1.
Tatcha Pore Perfecting Sunscreen
– This is one of my favorite formulas to wear in the summer because it gives a matte finish to the skin and blurs imperfections. It wears beautifully as a makeup primer smoothing out the skin and my foundation just glides right over it.
2.
Revive Broad Spectrum SPF 50 Sunscreen
– I've been wearing this one recently because it feels like a moisturizer instead of an SPF. It's creamy and hydrating, but never makes my skin greasy or overly shiny. This is particularly great in the fall and winter when my skin is a bit drier and I need something moisturizing before I put on my foundation.
3.
Sisley Sunleya Age Minimizing Sunscreen SPF 50
– This is a major splurge sunscreen but truly one of the best textures I've ever used. I've been reviewing and recommending it on my YouTube channel and blog for years, and have had many readers message me after purchasing it saying how it's the best sunscreen formula they have ever tried. I can wear it year round because it moisturizes my skin without ever making it greasy. The texture feels like a creamy moisturizer and not at all like a sunscreen. It absorbs instantly and in addition to providing great sun protection, it has ingredients to help fight off free radical damage.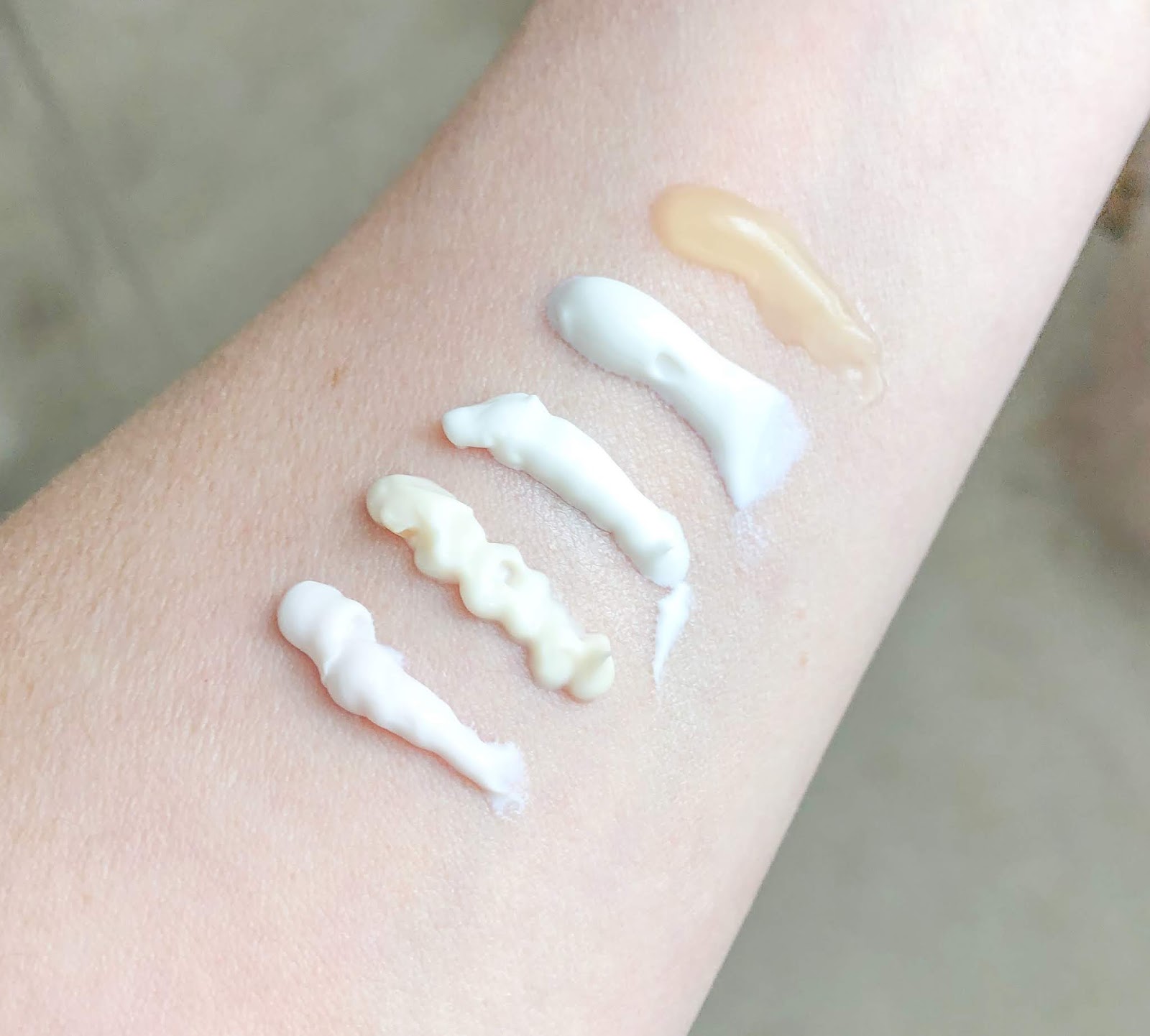 From left to right: Tatcha, Revive, Farmacy, Sisley and Supergoop
4.
Farmacy Green Screen SPF 30
 – Another formula that feels like a moisturizer but gives great sun protection. I just noticed that it is out of stock so I'm hoping that doesn't mean they are discontinuing it. It's more of a natural formula so if you prefer a "clean" beauty brand, this is a great option. Out of all 5 formulas, this does initially leave a slight white-ish cast but it goes away once rubbed in to the skin.
5.
Supergoop Unseen Sunscreen SPF 40
– I've tried invisible or clear sunscreen formulas before and none of them felt as good as this one from Supergoop. It's not greasy or too silicone-like, but still glides over the skin leaving it looking smooth and with a natural matte finish. Even though it's oil-free and great for those with oily or combination skin, I still find it looks beautiful on my skin when it's feeling dry.