I put up a question box asking for what content you wanted to see for June and I had quite a few requests for deep pore cleansing/clarifying mask suggestions. So these are the current four I have in my routine and rotate between!
1. Follain Dual Detox Mask – This is the most gentle out of all four of these clarifying masks. The texture is very smooth and creamy and stays that way the entire time it is on my face. It doesn't dry out or crack and gives a very subtle chemical exfoliation while also helping to remove any dirt and toxins from the pores.
2. Colleen Rothschild Clarifying Detox Mask – I've been using this Detox Mask for the longest and continuously repurchase over and over! It's so effective at really cleaning out my pores, gives me a deep exfoliation and leaves my skin incredibly bright and radiant afterwards.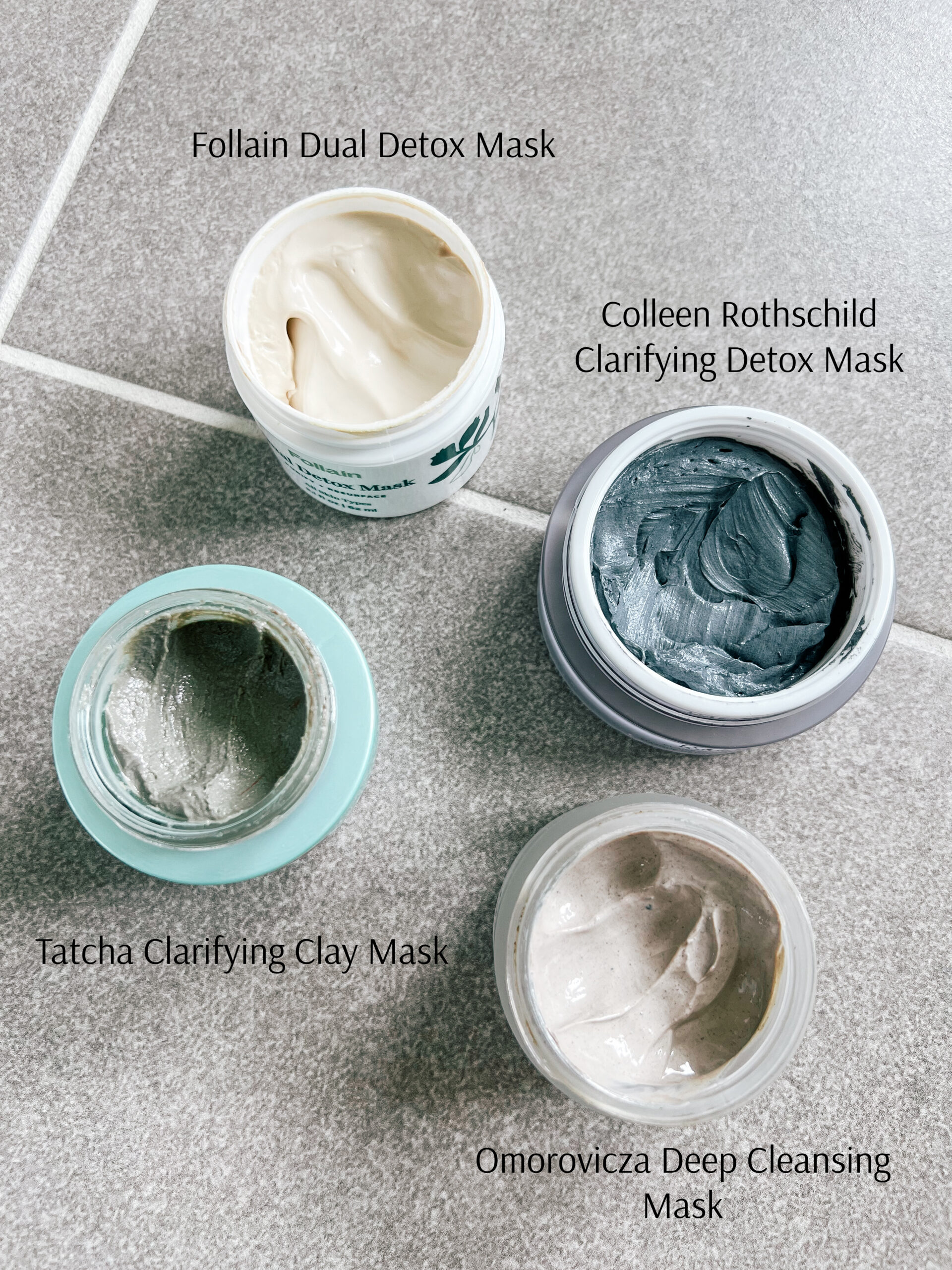 3. Tatcha Clarifying Clay Mask – This is Tatcha's newest launch and it did not disappoint! I love that this only has to be left on the skin for 3 minutes to be effective too. It removes dirt and debris from my congested skin, gives a nice exfoliation as you remove it and does manage to make my skin look less red and more balanced afterwards.
4. Omorovicza Deep Cleansing Mask – A true splurge but worth every penny in my opinion! I've tried a few of Omorovicza's mud masks and they are all exceptional. Fantastic at giving the skin a very deep cleanse but leaving the skin feeling super hydrated afterwards too. I can't stand a mud mask that leaves my skin feeling tight and uncomfortable after and while all four of these don't do that, I get the most hydration and a bit of plumping from this deep cleansing mask! It's truly so remarkable and a great pampering mask that targets so many concerns in one application.