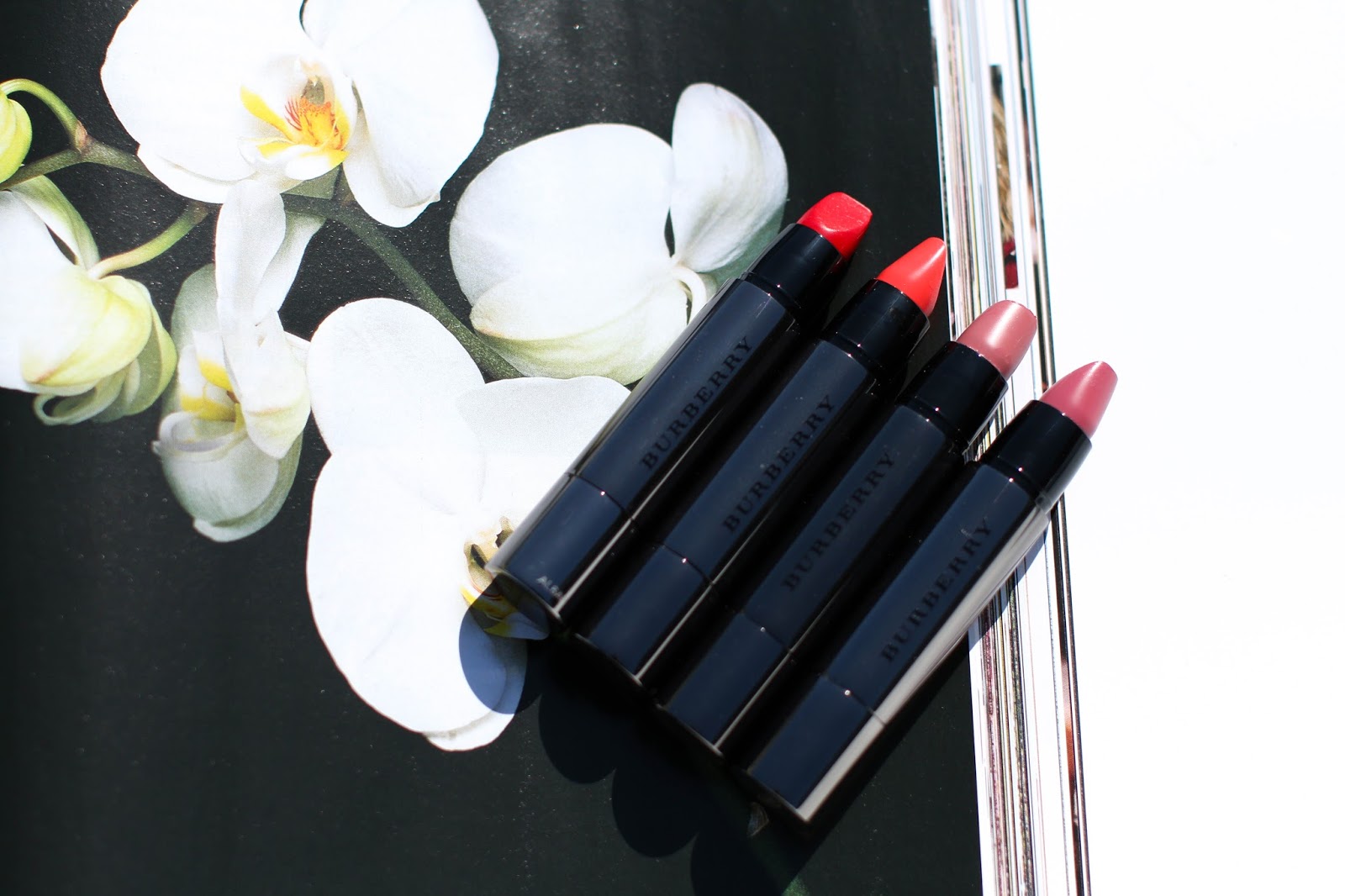 Every year I feel like there are an overwhelming number of new lip launches. It's exciting and I want to try them all, but I try to pick and choose the ones that really appeal to me. These new
Burberry Full Kisses Lipstick
stood out to me immediately – mainly because of the unique packaging. It was not like a typical lipstick tube, nor was the product itself shaped like most lipsticks I own. I purchased 4 out of the
13 shades
, and tried to divide it between bold and neutral shades.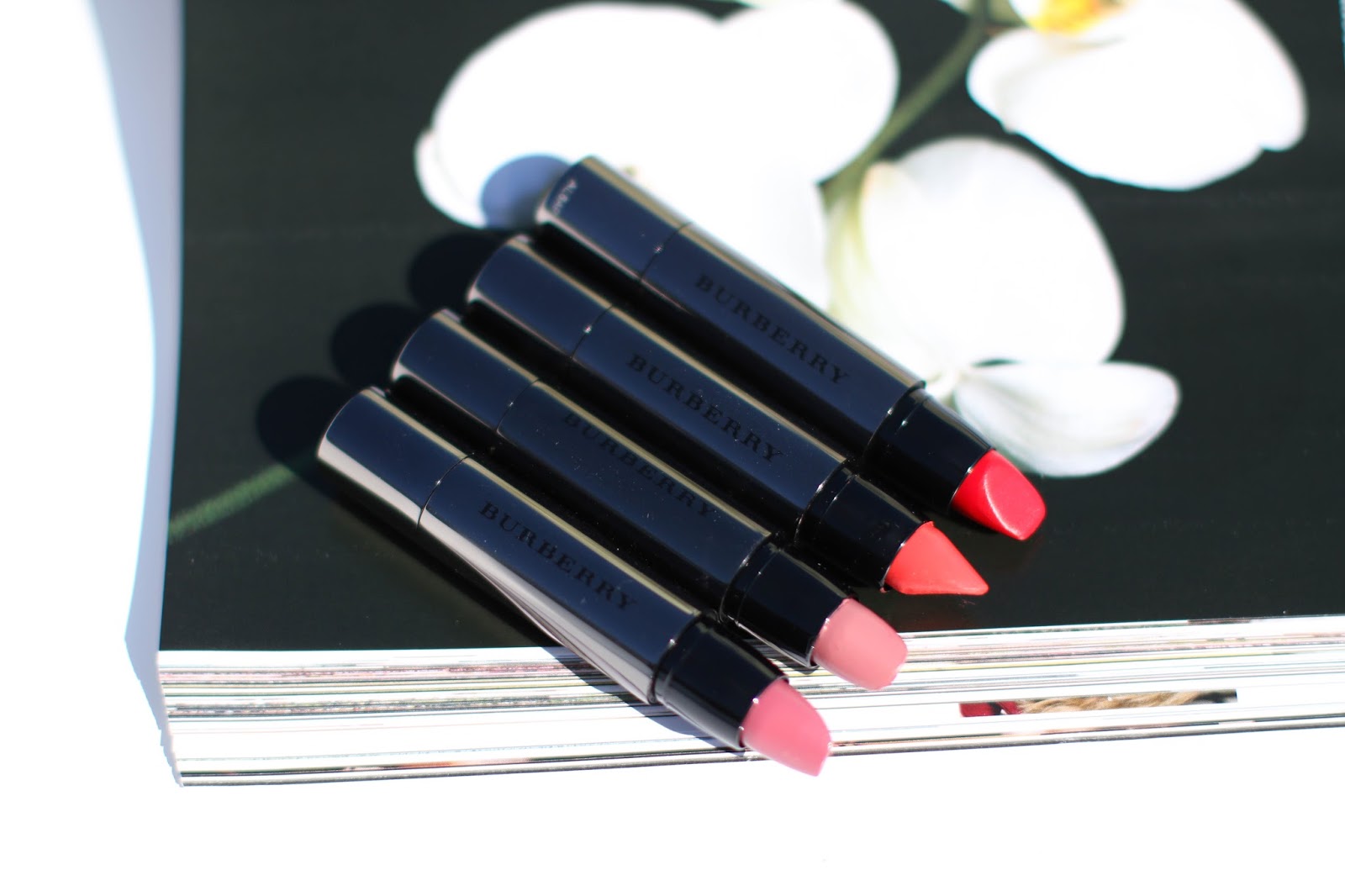 The formula is a full coverage that gives a buttery rich application. The lipstick bullet is designed to help apply the color easily and enable one to define the lips, however I found it a bit difficult at the beginning to use, but after the first 4-5 times I wore them it became easier and easier. Now putting the cap back on the product safely without nicking the lipstick is still something I am struggling with, so that is my only caveat with using them. If you are in a hurry and are not looking, putting the cap back on could be a messy disaster. *insert devastated face emoji*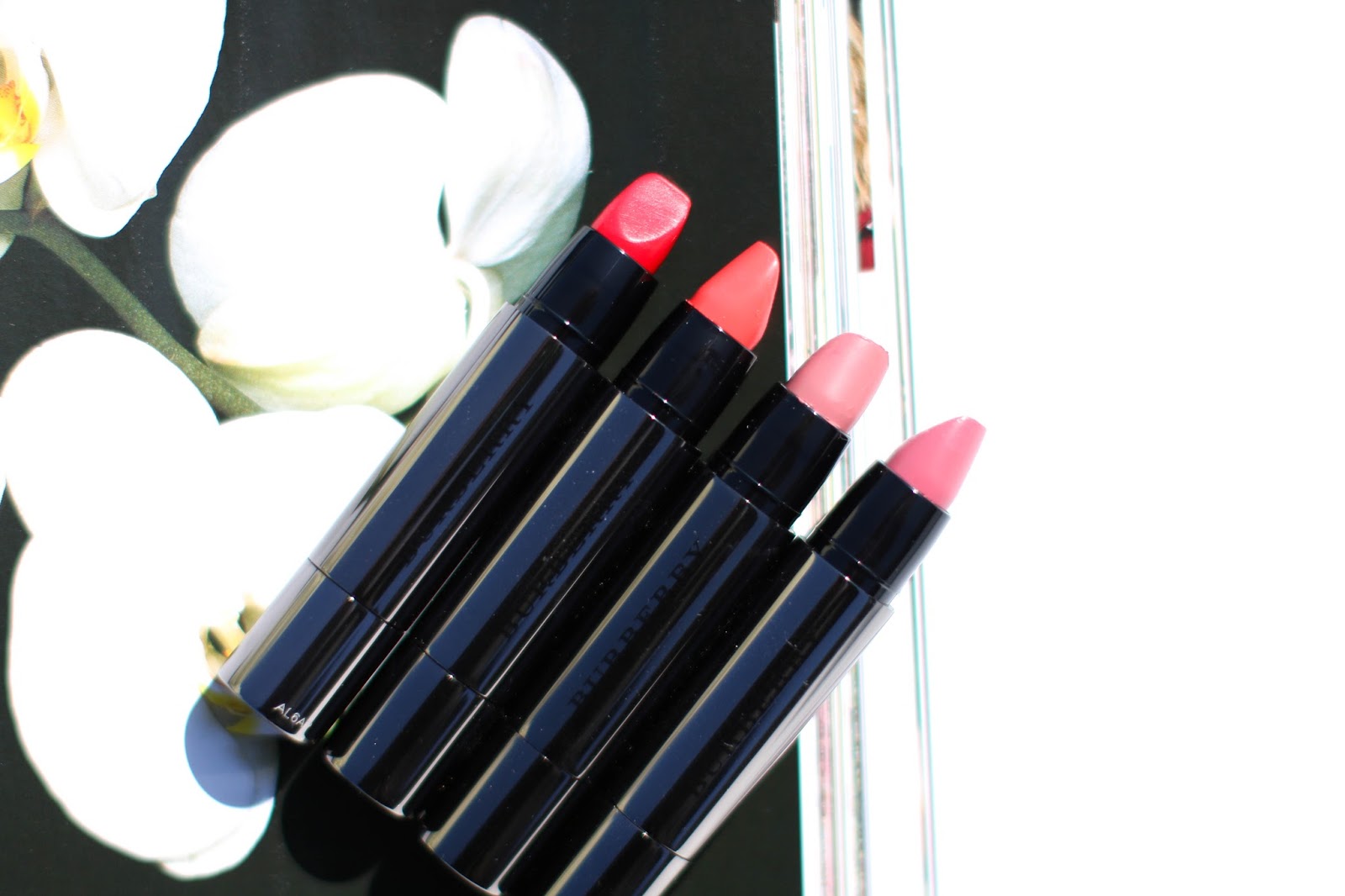 Being a matte lip lover, I enjoyed that there was not a huge amount of shine to these, though they still stayed creamy and comfortable on the lips for the entire day. Pigmentation is intense and all four shades lasted 5-6 hours, while
Coral Red
and
Military Red
left a bit of stain on the lips so I got a full 7-8 hours out of both of those. I absolutely adored Military Red from first sight – as it is one of the most classic reds I have ever encountered. Coral Red is definitely an acquired taste, but I love orangey tones on my skin so it works for me. I was a tad disappointed in
Rosehip
since it pulled more plum/purple on me than I would have liked.
English Rose
is gorgeous alone, but it needs a bolder eye to balance out the fleshiness of it.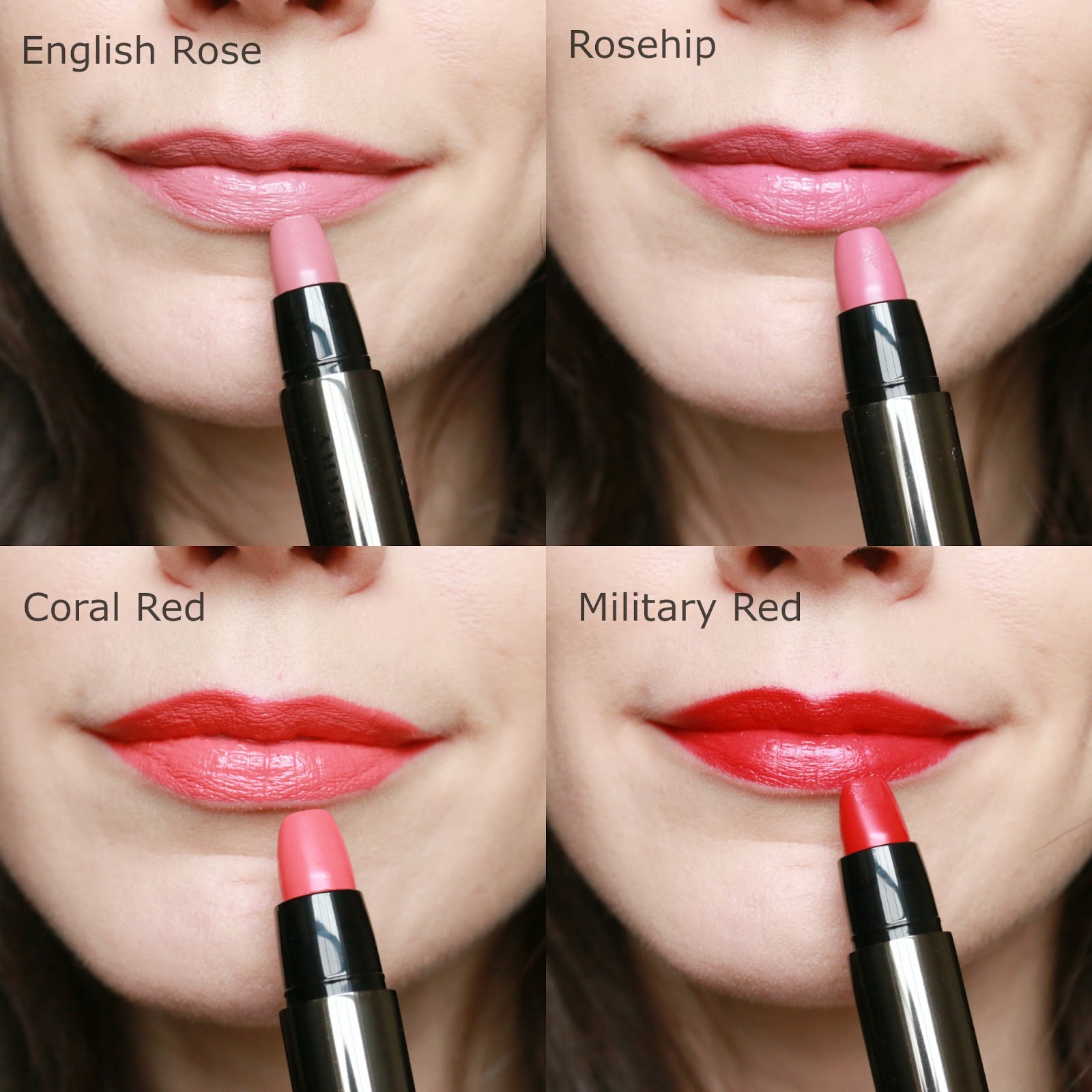 There are a few different "Rose" named shades – which can be a tad confusing so I am anxious to see the swatches of the other colors as more people begin to review them. Though I really enjoy wearing these, I am on the fence whether I want to buy any more shades. I wish I could find a neutral everyday shade that I adore from this formula, because I love the way it feels on my lips and how pigmented it applies. I debated on
Nude
and
Nude Blush
but was concerned they would be too brown for me. I know, I know – #firstworldproblems. I will do an updated post if I decide to purchase any other shades and share the swatches with all of you.
Let me know if you picked up any of these new lipsticks and what shades you are enjoying!
Shop more new lipstick launches that have caught my eye:
!function(doc,s,id){ var e, p; if(!doc.getElementById(id)) { e = doc.createElement(s); e.id = id; p = '//shopsensewidget.shopstyle.com/widget-script.js'; var cb = new Date().getTime(); p += '?cb=' + cb; e.src = p; doc.body.appendChild(e); } if(typeof window.ss_shopsense === 'object'){ if(doc.readyState === 'complete'){ window.ss_shopsense.init(); } } }(document, 'script', 'shopsensewidget-script');