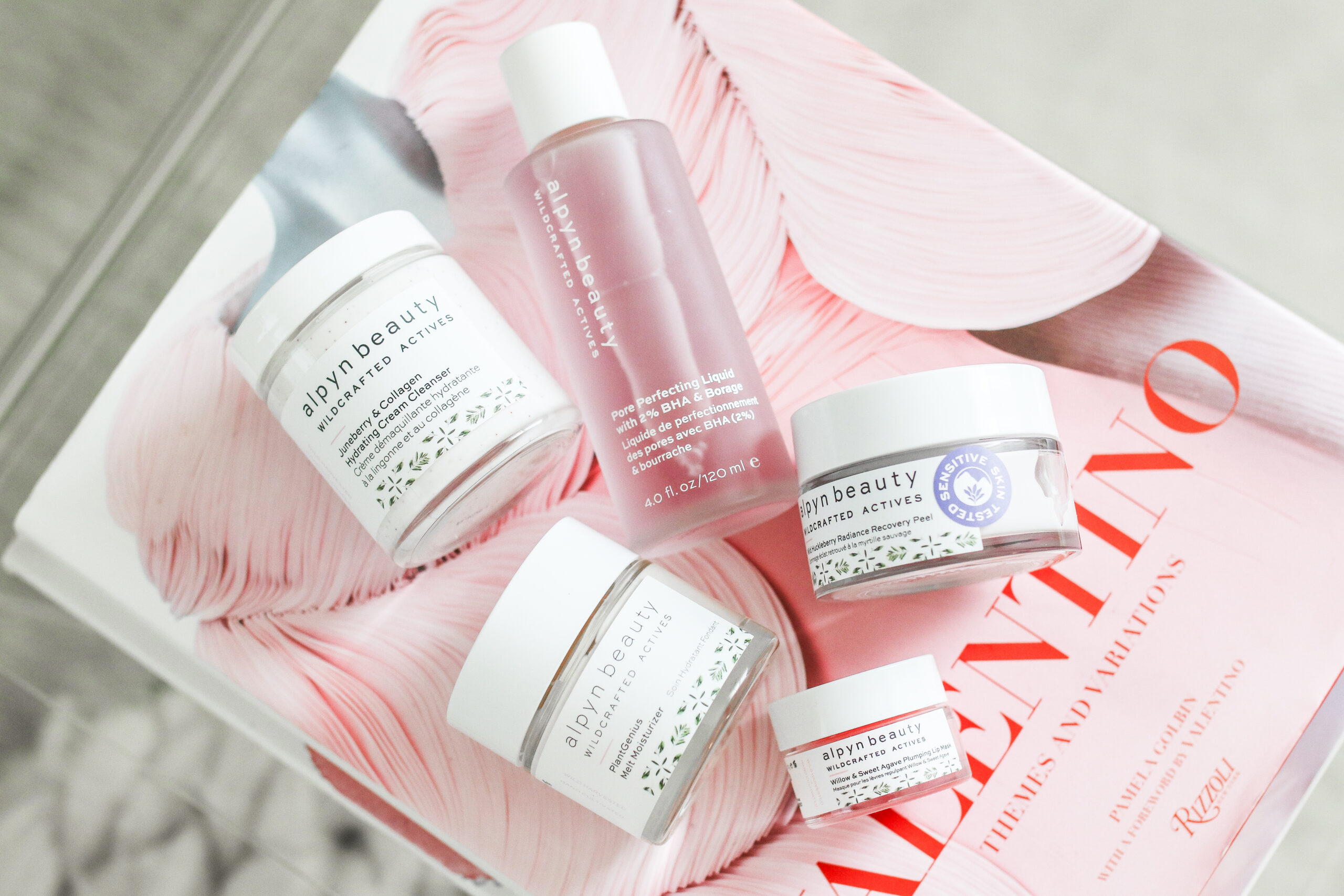 Alpyn Beauty Review
I've been testing out a bunch of new products from Alpyn Beauty so I thought I would do a dedicated blog post to the line with my reviews of everything I have tried. They also gave me an ongoing discount code (ALITTLEBITETC15) that gets you 15% off the entire site. The line blends wild plant ingredients with clinical actives to create effective yet nourishing products. After spending nearly 20 years in the cosmetics industry, the owner moved from NYC to Jackson Hole and noticed that the products she was used to using did not hold up to the harsh high-altitude climate she now lived in. She decided to formulate her own line and called it Alpyn Beauty.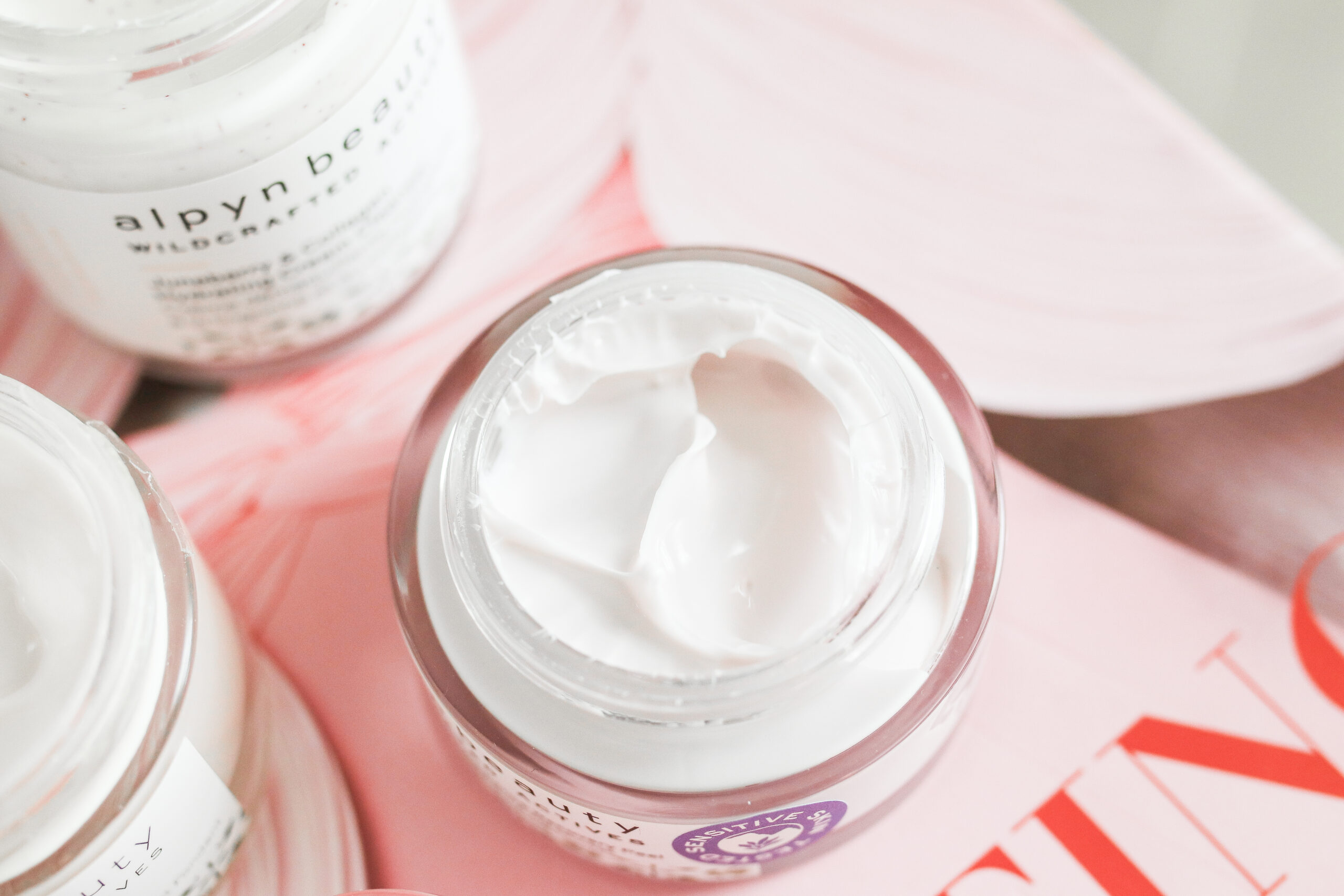 I ran out of their regular Wild Huckleberry 8-Acid Polishing Peel but as soon as I repurchase I will add my review to this post. This is the newest peel from Alpyn Beauty but designed for sensitive skin. It delivers very effective results without stripping the skin or irritating it. It contains 8 different acids to actively exfoliate while the chamomile and oatmeal in it helps to soothe and moisturize. I would always recommend doing a patch test to ensure your skin can tolerate it, but for me it is so gentle yet still leaves my skin bright and glowing after. I use it 1-2x/week after I cleanse and tone.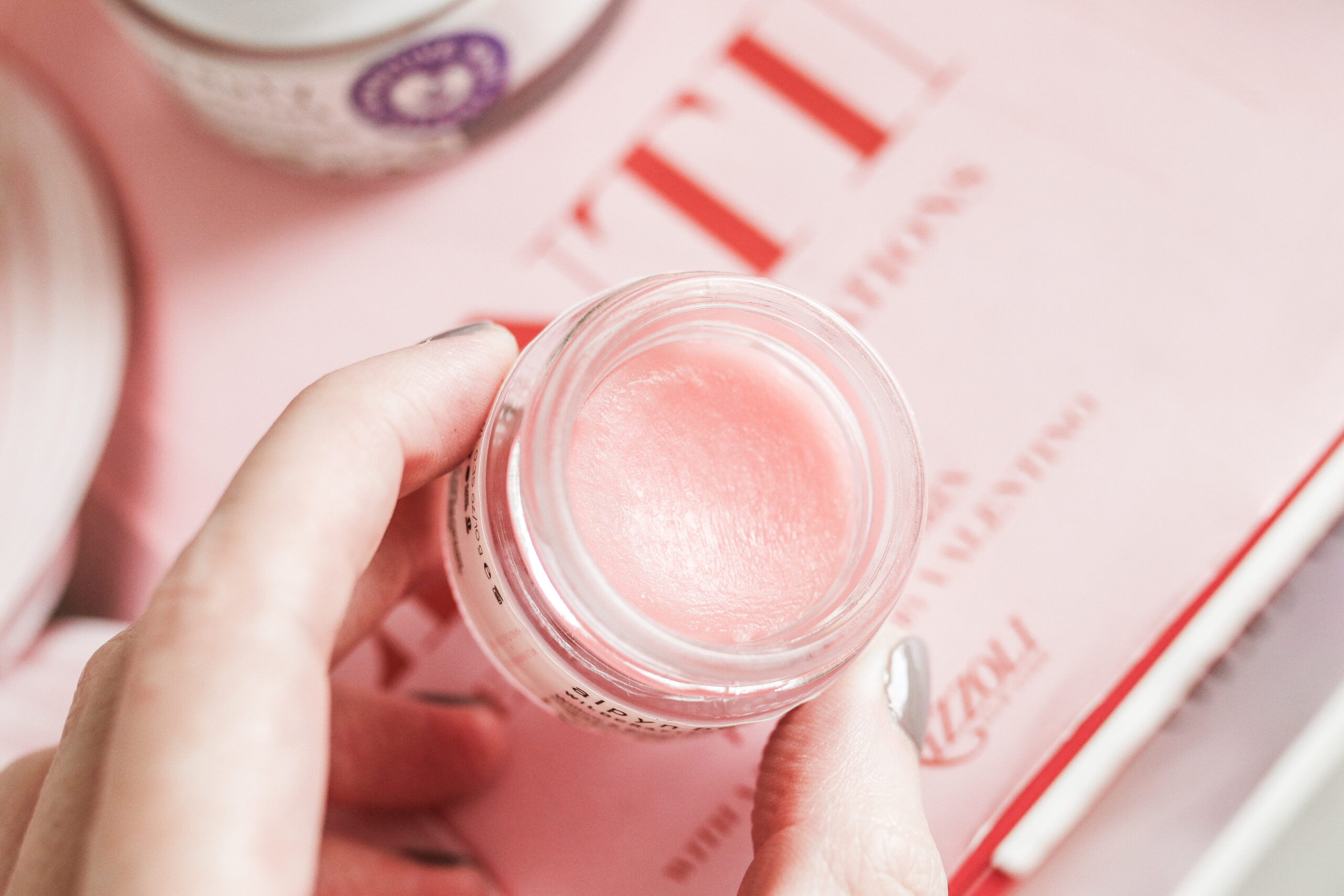 This lip mask became a viral sensation on TikTok and for good reason! It's incredibly hydrating and has a natural exfoliant in it to help gently exfoliate. It's not overly glossy or sticky and feels more nourishing and creamy on the lips.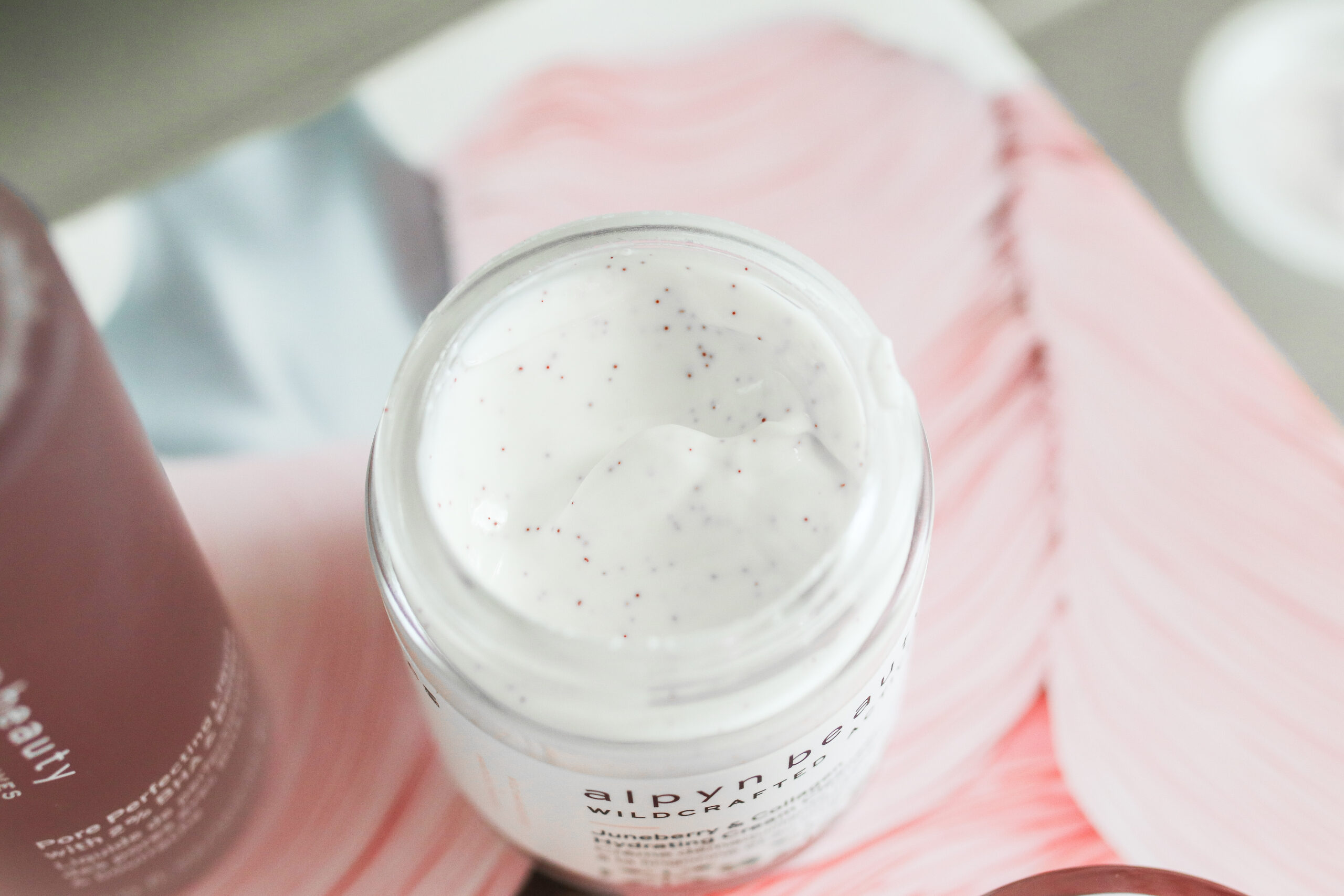 This cleanser feels like an actual fluffy cold cloud on your skin. LOL It's super lightweight, creamy and soooooo refreshingly cooling. It can be used to remove makeup but I prefer it as my second cleanse because it's so moisturizing. It contains plant-based collagen to help plump the skin while the circular jojoba beads give a subtle gentle exfoliation. Also, it feels like an updated cold cream cleanser and leaves my skin super hydrated, soft and supple.
Related: Skin Cycling and how I do it in My Evening Skincare Routine
This was the first product I tried from Alpyn Beauty and have repurchased numerous times since. The name suits this moisturizer perfectly because it truly melts into the skin. It contains bakuchiol which helps to target fine lines and wrinkles, while the squalane and hyaluronic acid aid in retaining moisture. The texture is rich and creamy yet manages to absorb into the skin instantly. A great product to use before makeup because it really plumps and helps moisturize the skin which makes your foundation look so much better. I personally love it at night as my last step to seal everything in and support the skin barrier.
If you struggle with enlarged pores or breakouts, this liquid exfoliator is a must try! It contains 2% salicylic acid to target pore clogging debris, vitamin c to brighten and borage extract to soothe and hydrate. I don't break out too often but I do enjoy using this exfoliator to help give my skin a deep cleanse and minimize pore size. My skin doesn't feel stripped or tight after either. I apply with a cotton round but you can pour a small amount into your hands and press it into the face as well.
Use my discount code: ALITTLEBITETC15 for 15% off the entire Alpyn Beauty site.
What are your favorite Alpyn Beauty products?