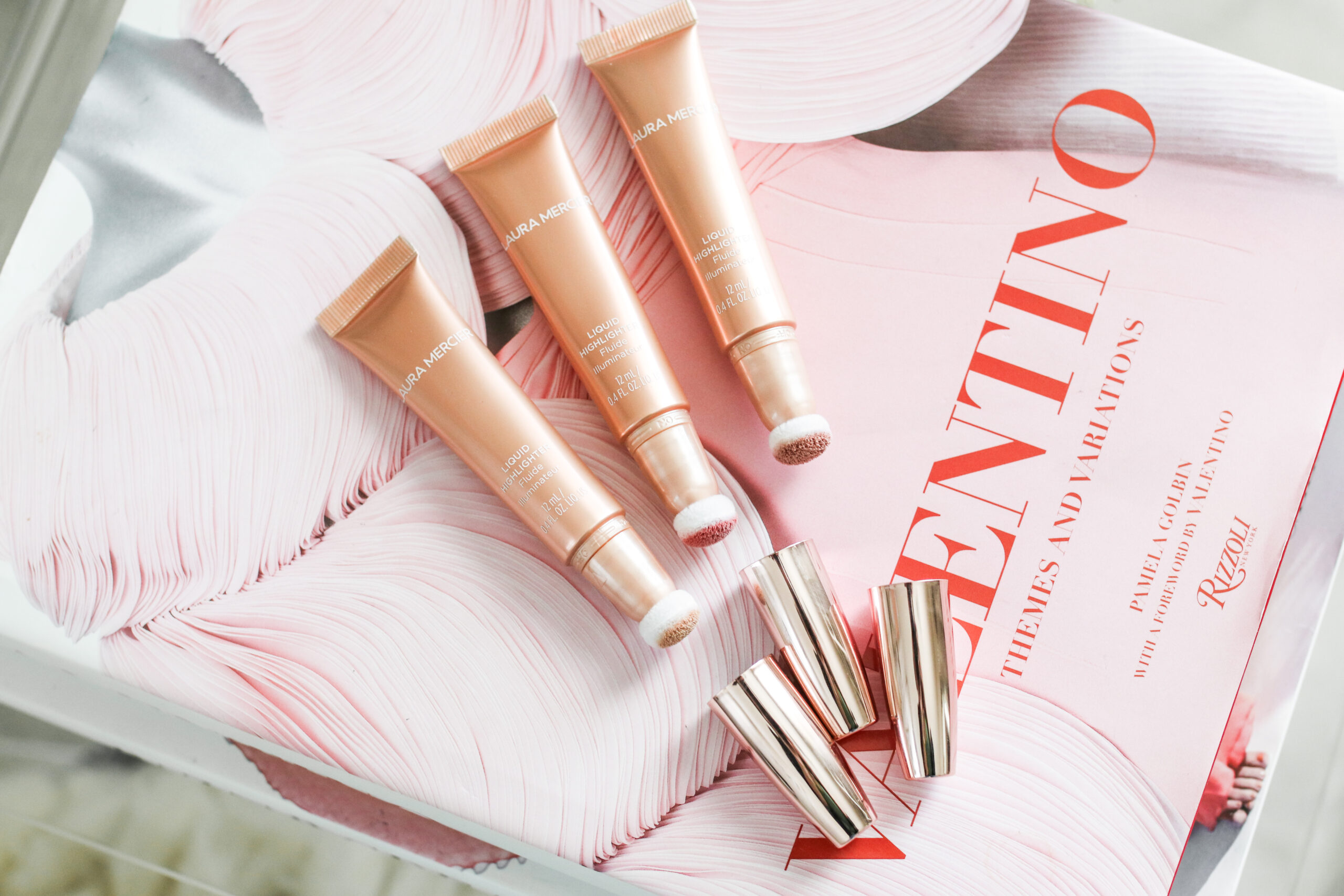 Liquid wand highlighters are super popular at the moment with a ton of different brands releasing their versions. These new RoseGlow Liquid Highlighters are Laura Mercier's version and I absolutely love them! I am already a fan of the RoseGlow makeup collection – the caviar sticks are gorgeous and a must have those that love an eyeshadow stick. I personally love a cream/liquid highlighter as I find them to melt into the skin so much better than a powder ultimately looking more natural.
Laura Mercier RoseGlow Liquid Highlighters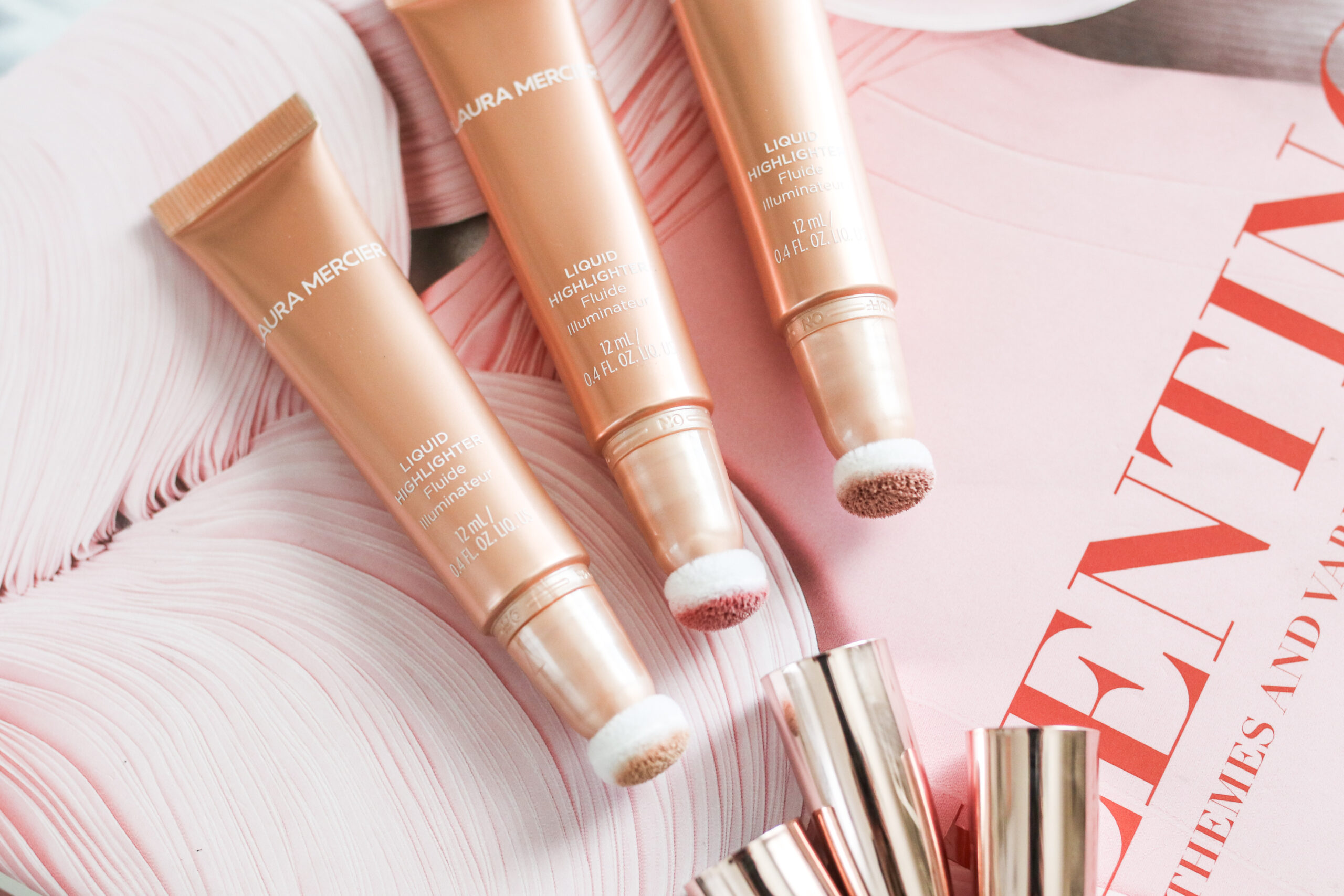 These new Laura Mercier RoseGlow Liquid Highlighters come in 3 shades and contain a RoseGlow Pearl Blend which is a mix of rose gold metal pigment that self-adjusts to your skin tone to create a natural glow. It's a blend of warm and cool tones that are combined together to give the perfect neutral shade of highlight. While there is great coverage when you first apply, it easily blends into the skin and feels incredibly lightweight.
I would start with just a small dab of one or two dots on the cheeks/cheekbones and blend out. Then if you want a more intense color payoff, add more. Those with more oily skin may find it too creamy if applied too heavily but just a sheer amount is perfect. For my normal to slightly dry skin, it feels moisturizing and creamy though doesn't completely dry down. You will still be able to feel the emollient texture on your skin.
Laura Mercier RoseGlow Liquid Highlighter Swatches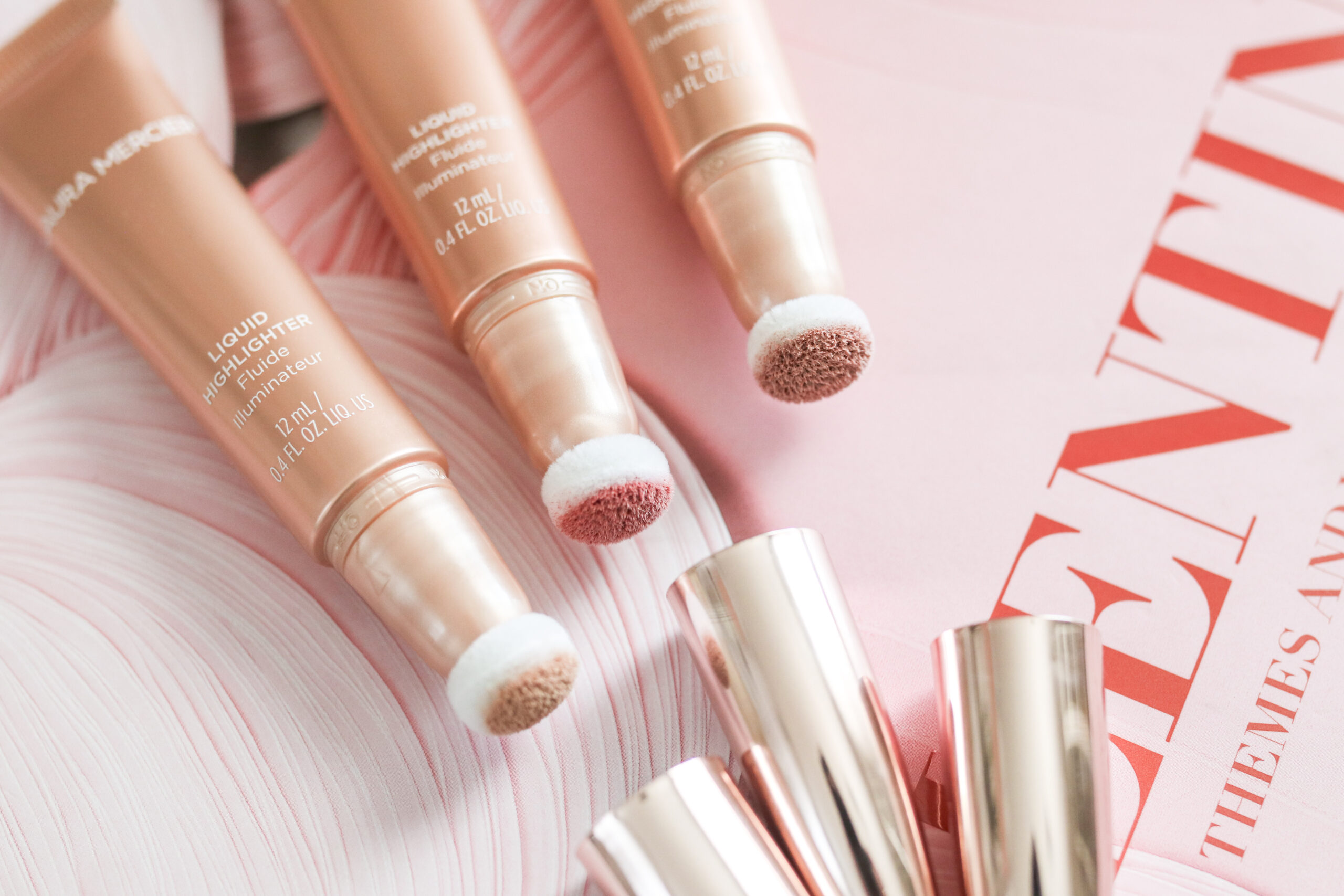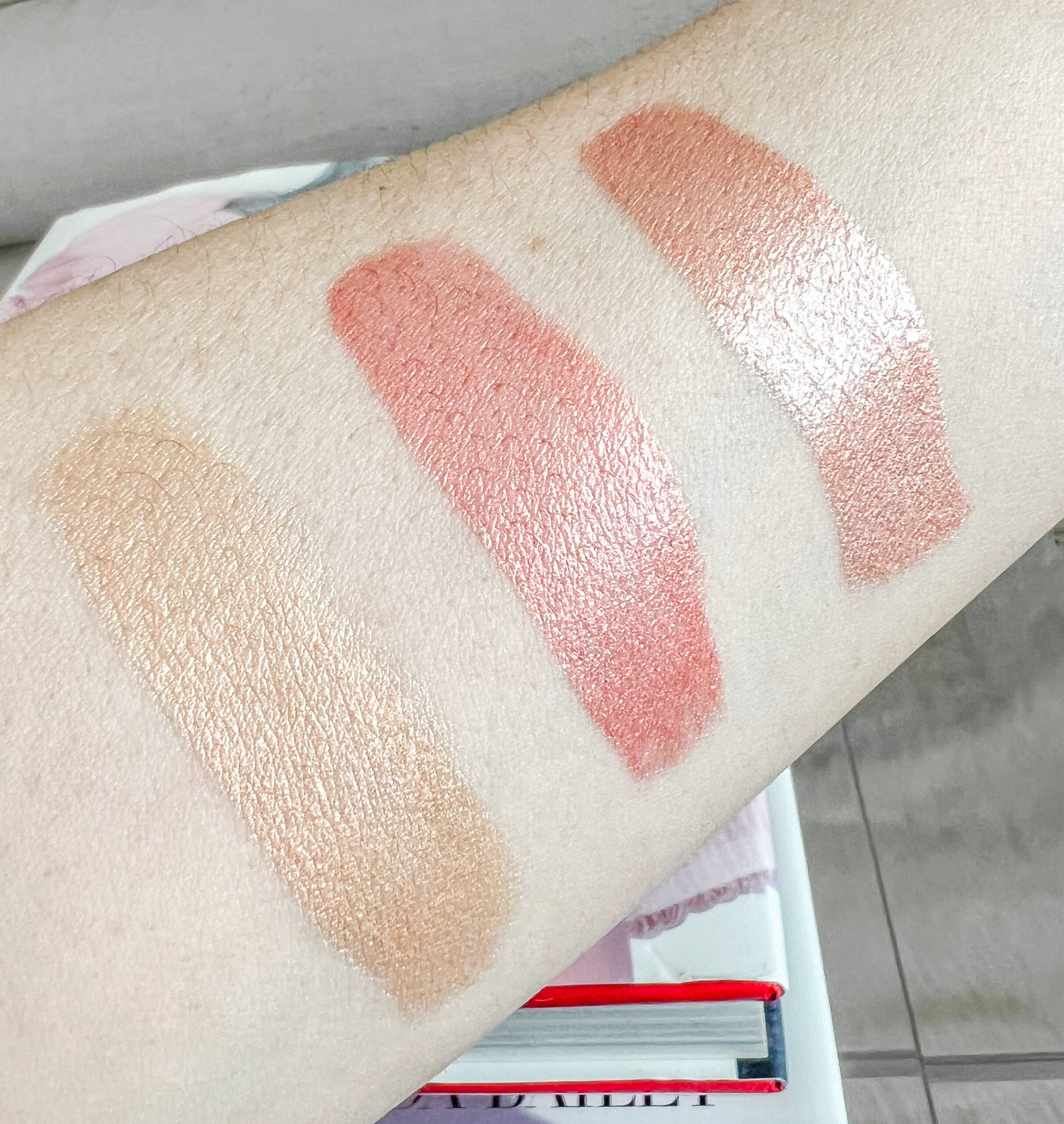 Swatches from left to right: Gold Glow, Peach Bronze, Champagne Pink
I love the round sponge tip applicator because it allows for precise application on the cheeks. A lot comes out when you squeeze it so don't squeeze too hard – just use whatever is on the sponge and press gently to add more product. I usually just blend it out with my fingers or a damp sponge and find that works really well.
There are three shades in the collection:
My favorite shade is Gold Glow as it gives just a nice radiant glow to my cheekbones without adding too much color to them. Champagne Pink is a bit more pigmented so I can wear it as a cheekbone highlight or over my blush to add a glow with some color. Peach Bronze is very pigmented for my skin tone so I prefer to wear this as a blush shade though I need just the smallest amount. If I add to much, it will look too glowy on my cheeks. The shine payoff on these is strong so if you prefer a more subtle highlight, these may not be for you. But I do find that you can sheer these out quite easily so there is some ability to make them more wearable for everyday.
Shop more of my favorite Laura Mercier products in the widget below!