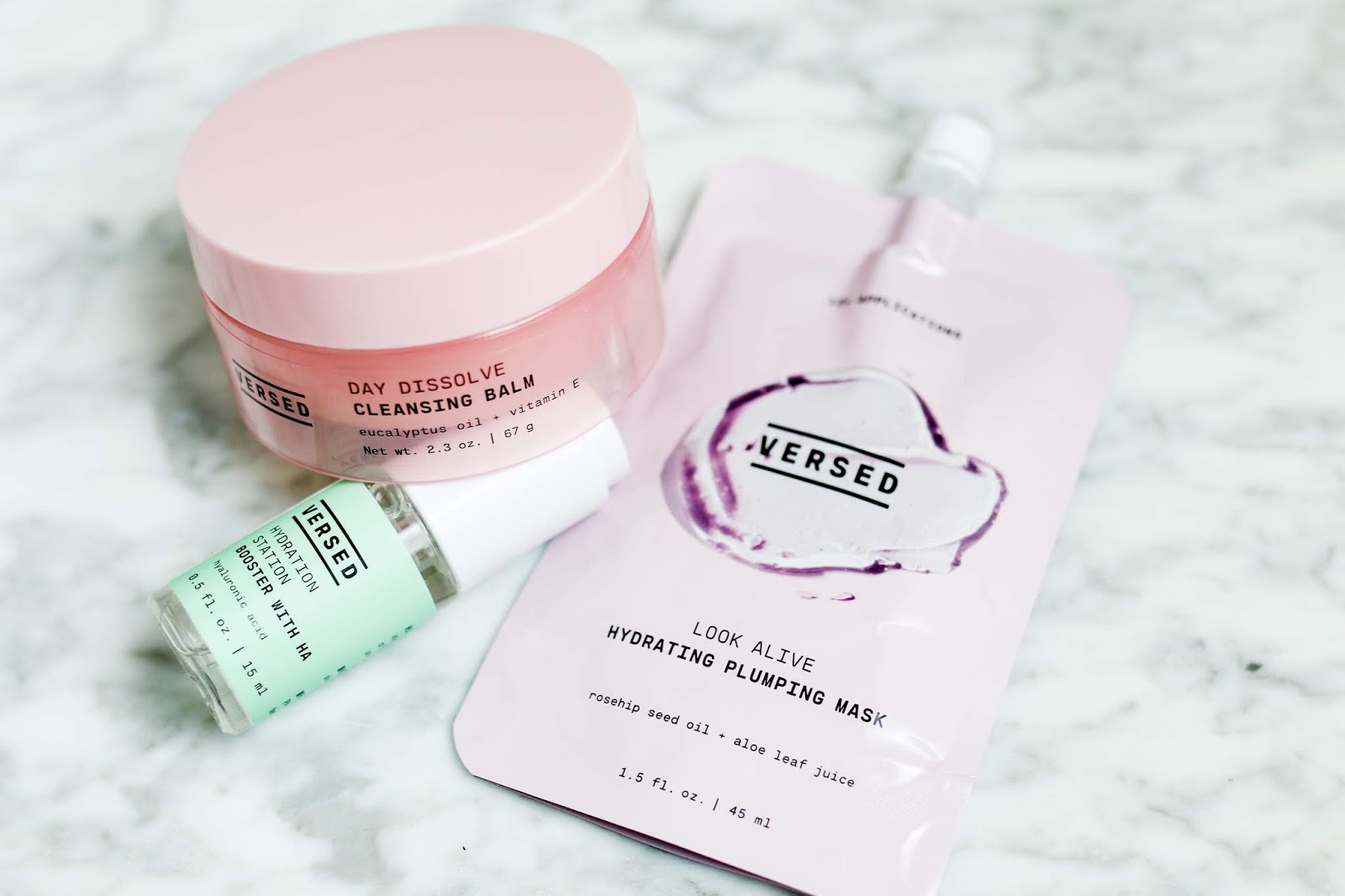 As if we need another reason to go shopping at Target! Now there is a new skincare line that they are carrying that really impressed me. It's a clean skincare line called Versed and I have been testing out a few products and had to share my thoughts. The price points are amazing and the quality is phenomenal!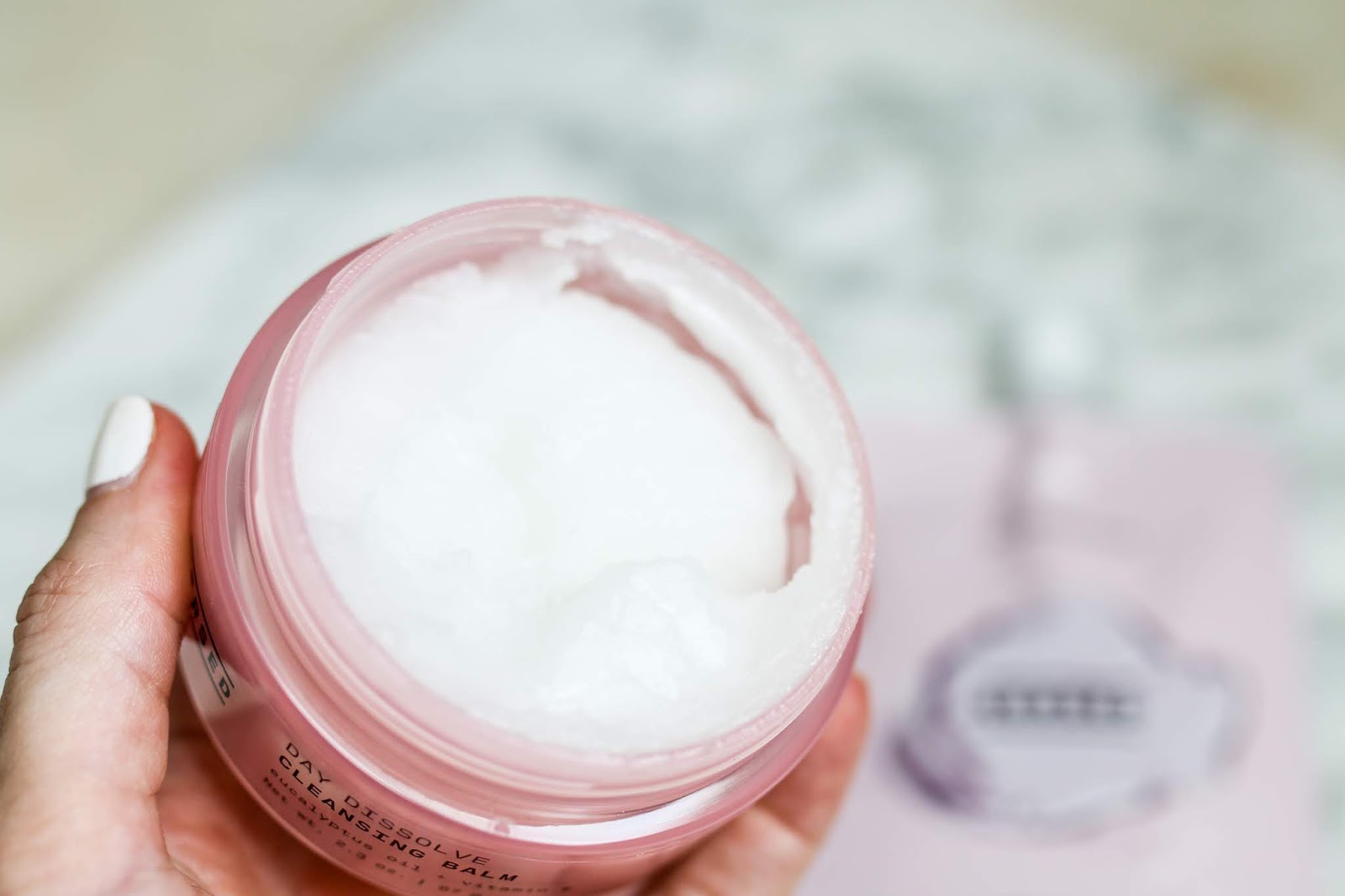 1. Day Dissolve Cleansing Balm – The first product I had to try from the line was the cleansing balm (no surprise there #cleansingbalmlover). The texture is firm but immediately breaks down as soon as you start massaging it into the skin. It turns to an oil and removed every last bit of makeup so easily. I found using a muslin cloth was the best way to rinse it off the face and my skin was left feeling so clean and smooth!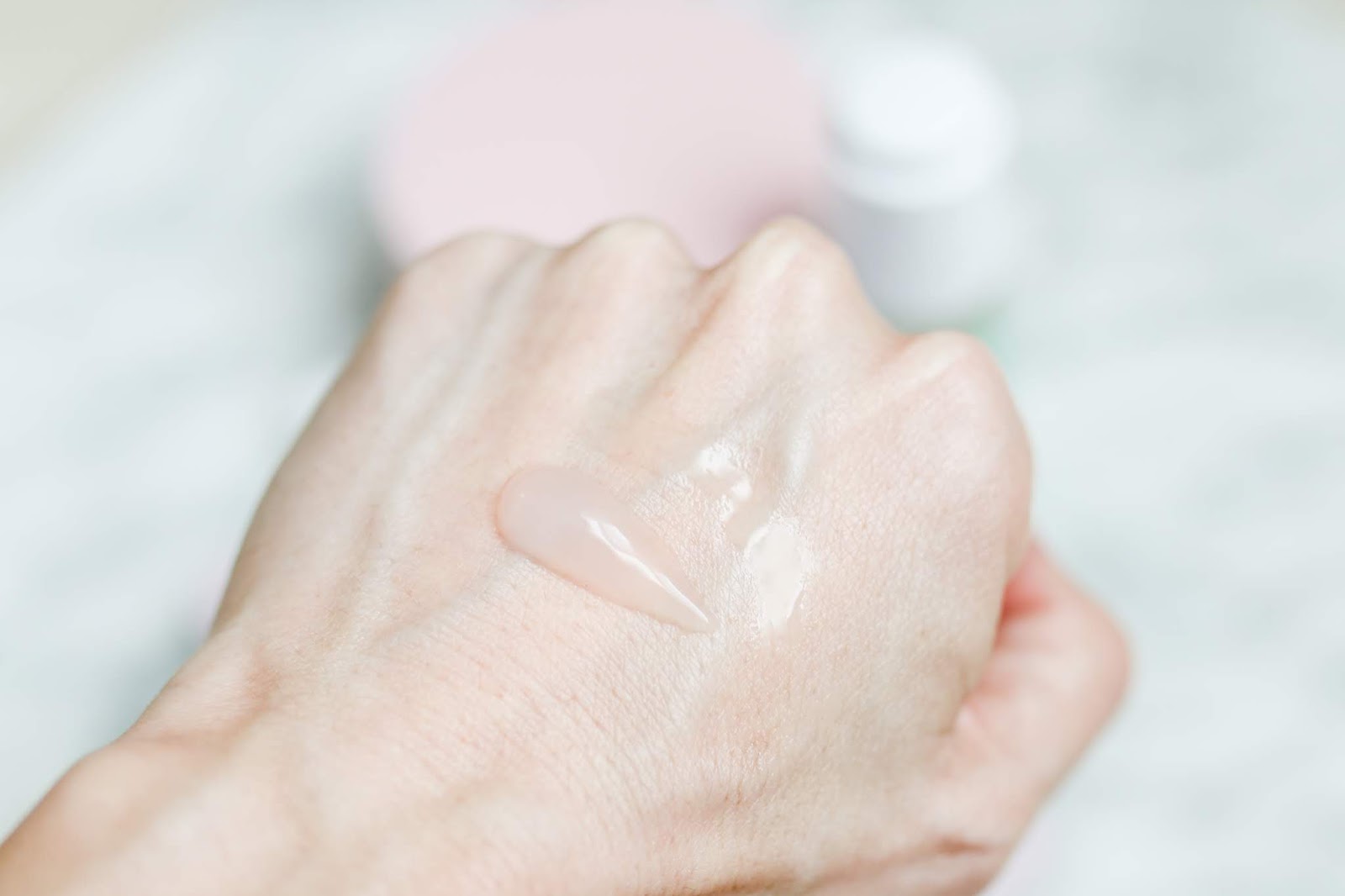 2.
Hydration Station Booster with HA
– I always have a hydrating serum or essence in my morning
and
 evening routine and this booster was amazing. It may actually be my favorite product out of all three that I tested. It's lightweight, absorbs instantly and gives my skin an instant shot of moisture! I was super impressed with it and even more so when I saw the price was only $20. Such a great deal.
3.
Look Alive Hydrating Plumping Mask
– If I'm not applying a hydrating serum, then I am using a hydrating mask. Keeping my skin well hydrated and full of moisture is so key to helping my skin stay looking its best. This hydrating plumping mask felt like a spa treatment in a pouch. The texture is a lightweight gel and you can instantly feel it hydrating the skin as soon as you apply it. I've been using this nightly as a way to help replenish the moisture in my skin after playing outside on the deck with Miles almost every day. The summer sun and heat can make my skin even more dehydrated than it is in the winter.
I already have my eye on a few other things from the line that I want to try because these three really impressed me. I linked below all of my picks.