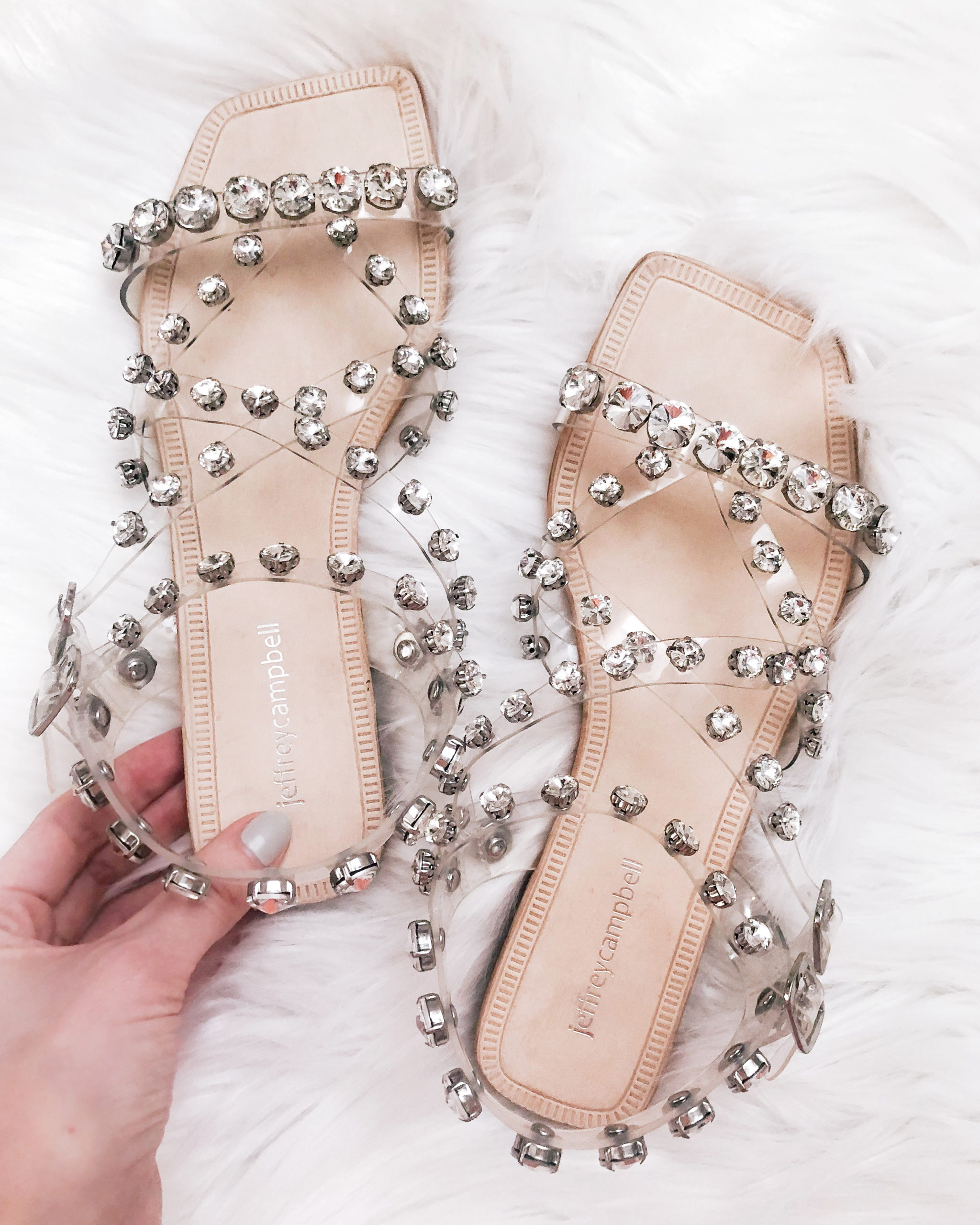 Sandals (they sell out very quickly so this pair is almost identical and still in stock!)
There are quite a few spring shoe trends that I've been seeing pop up recently and wanted to share my favorite picks from each trend. Most of these are super wearable trends that you can style for years to come.
First is the embellished sandal which I absolutely LOVE! I'm never one to shy away from embellished anything LOL, so this trend is right up my alley.
While I do love a wedge or block heel from time to time, I find that thin strappy sandals look the best on my feet. This is such a versatile style that you can dress up or down.
Clear shoes! I am so happy that these are popular again this year because I can't wait to break mine out. I picked these up last year and wasn't sure I would get enough wear out of them so I returned them. After buying a less expensive pair of clear shoes to test out the trend, I decided that I am going to rebuy them this year!
Along with the thin strappy sandal style, I also find slides and open toe mules to be incredibly flattering on the foot. And I also find them to be easy to wear with a dress or skirt, and then also style with jeans or denim shorts for a more casual look.