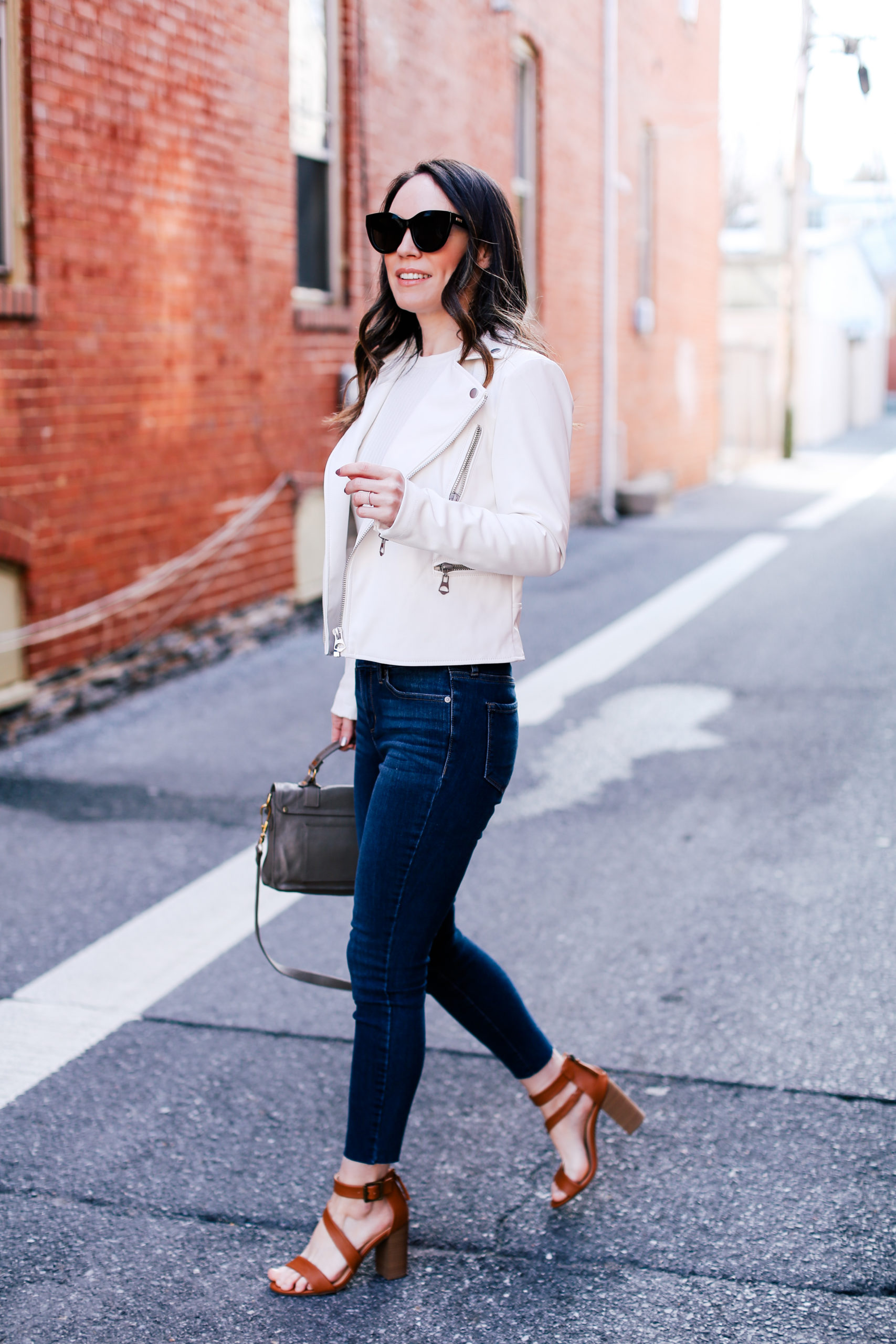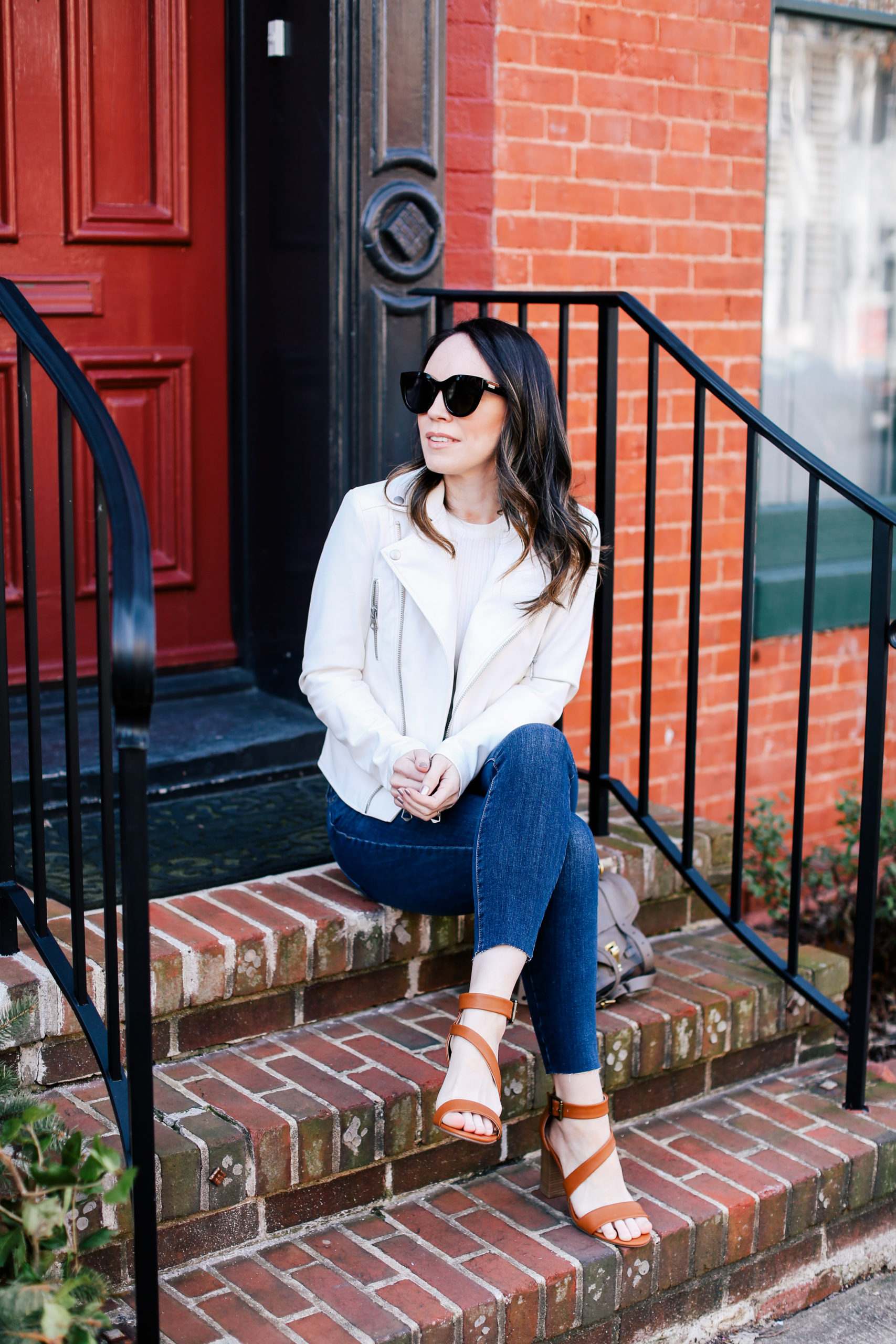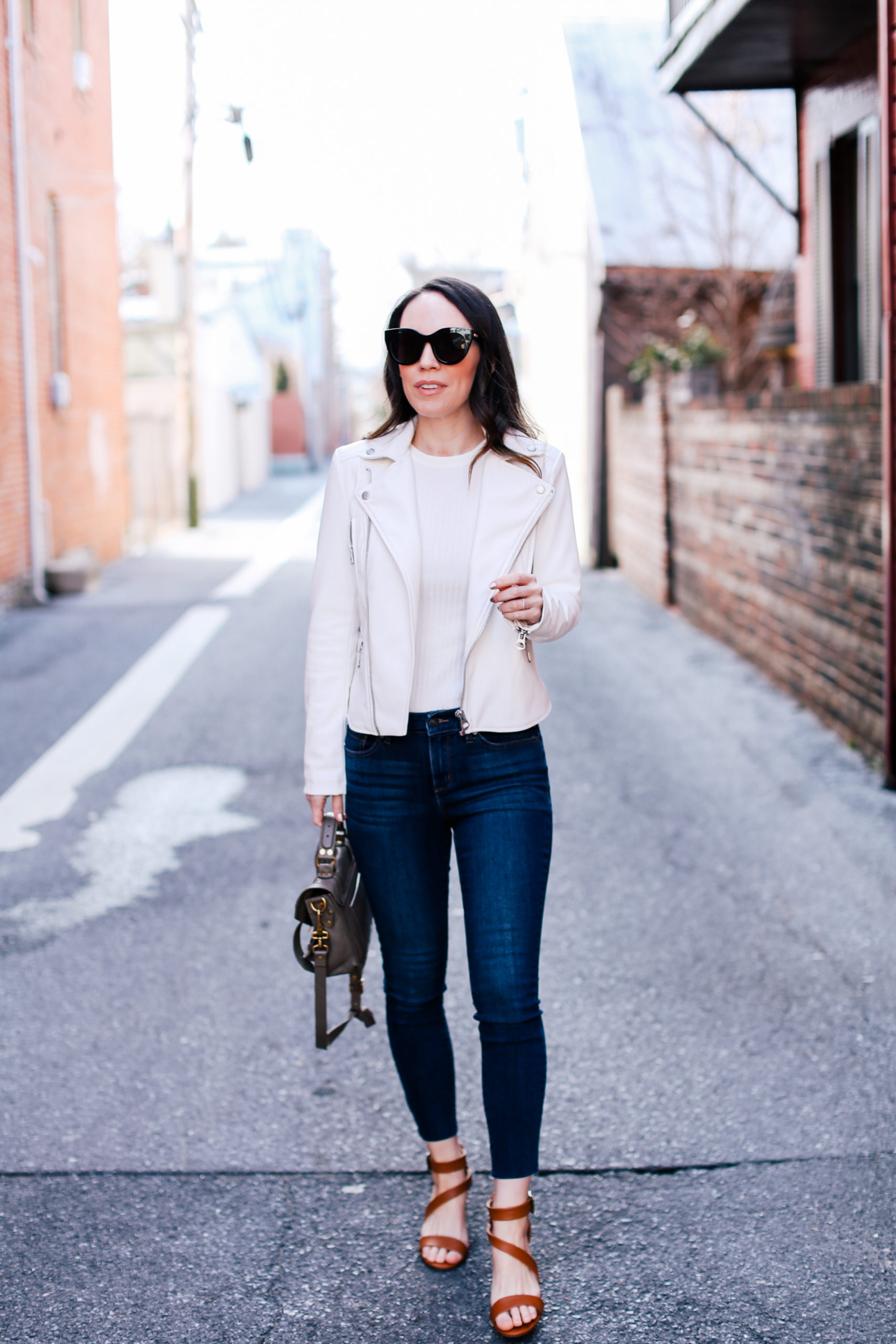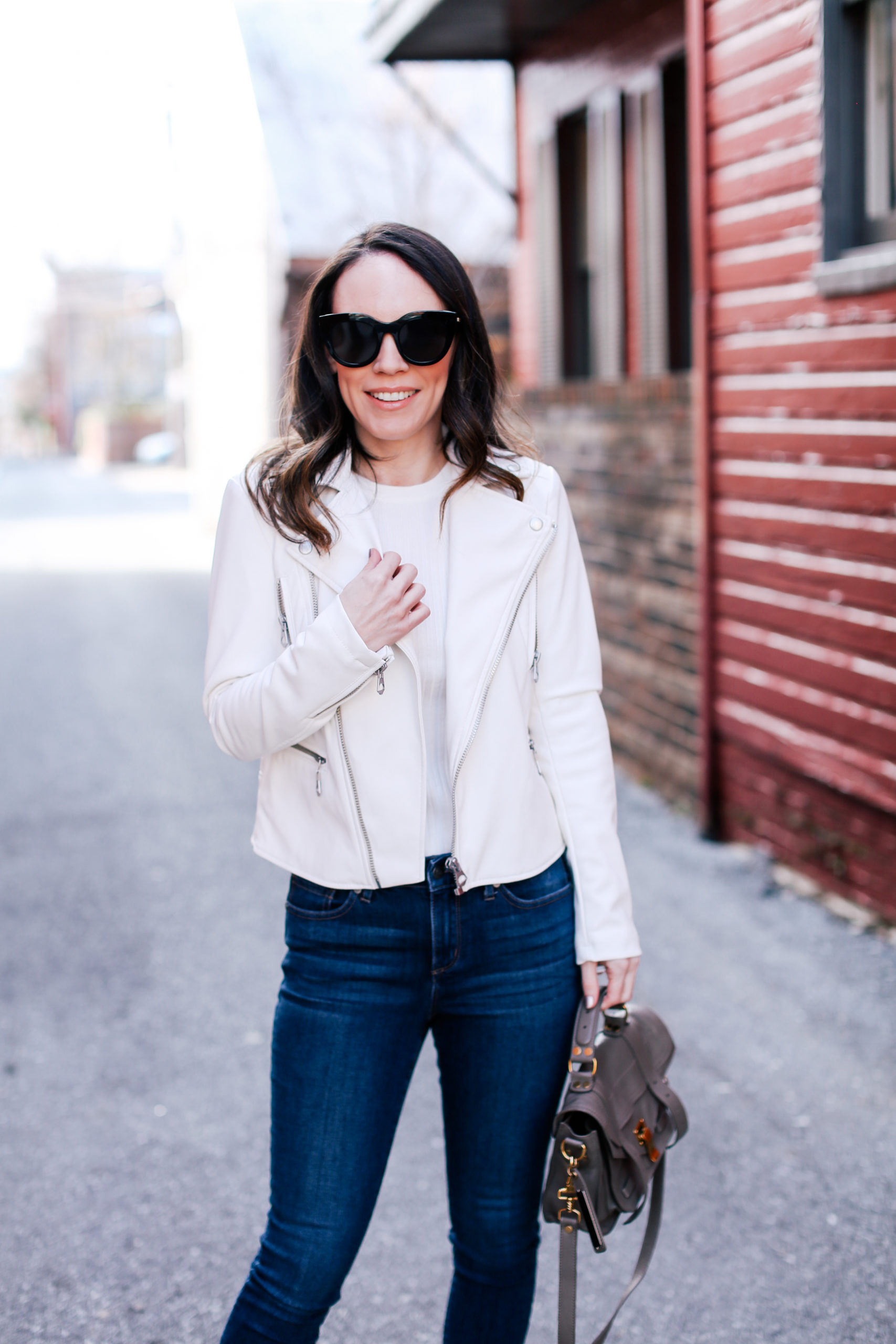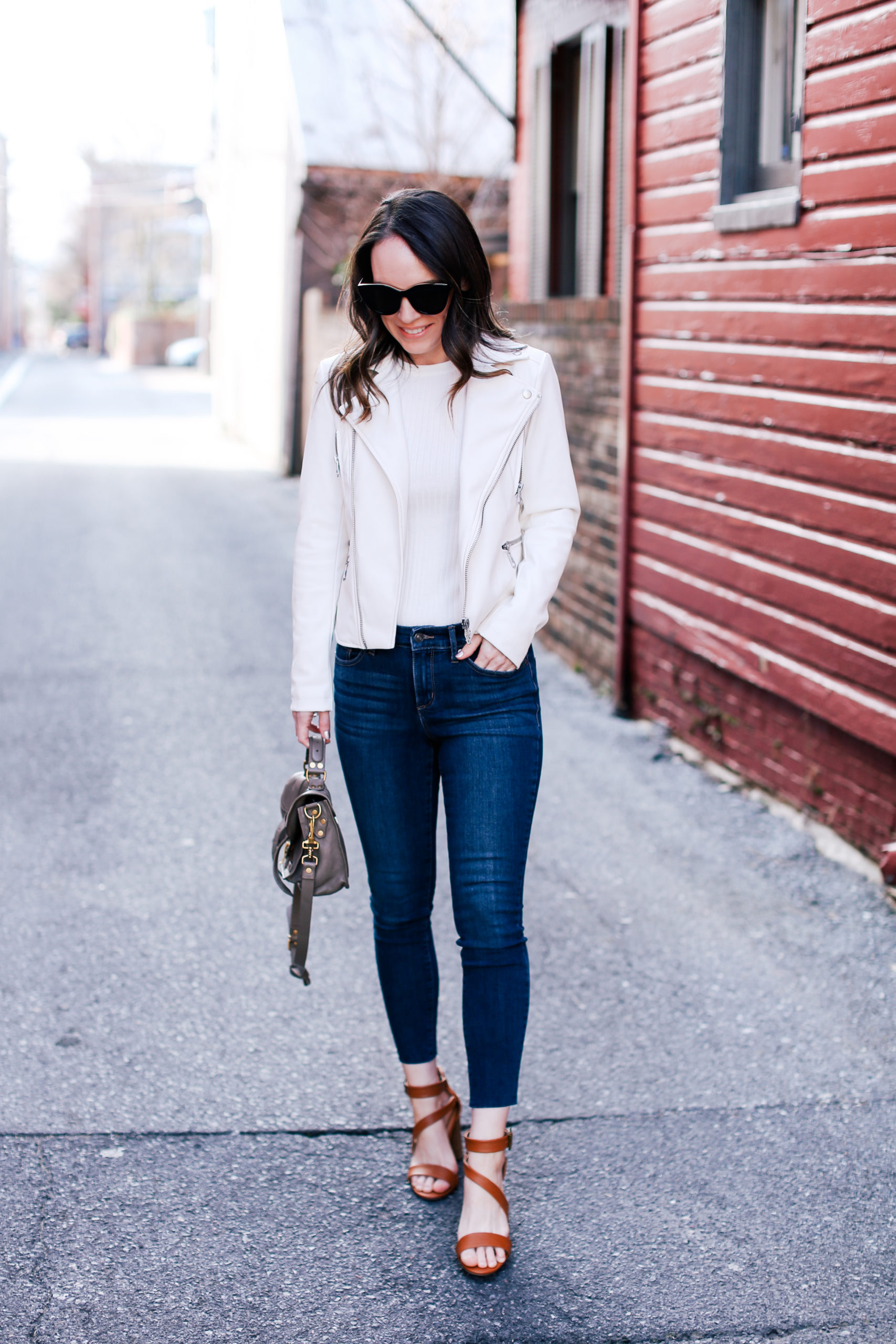 Jacket – Scoop | Sweater – Scoop | Jeans – Sofia Jeans (runs small, size up) | Sandals – Scoop (runs true to size)
That time between winter and spring is always tough to dress for because it's freezing in the morning but begins to warm up a bit in the afternoon. And normally everyone is over wearing heavy coats and sweaters so other options are needed! A faux leather jacket is a great transition piece especially in a lighter color. You can wear it over a dress, with a camisole and pants or with a lightweight knit and denim like I have it styled in the above photos. I was a huge fan of Scoop NYC when I used to live in NYC and shopped at their stores all the time, so I was really excited to see that they came out with a new affordable line exclusive to Walmart. The price points are amazing and there are so many cute styles available. If you need a great classic pair of sandals to dress up or down, the ones I'm wearing are an absolute must have! They come in black and red as well, though brown goes with everything in my closet.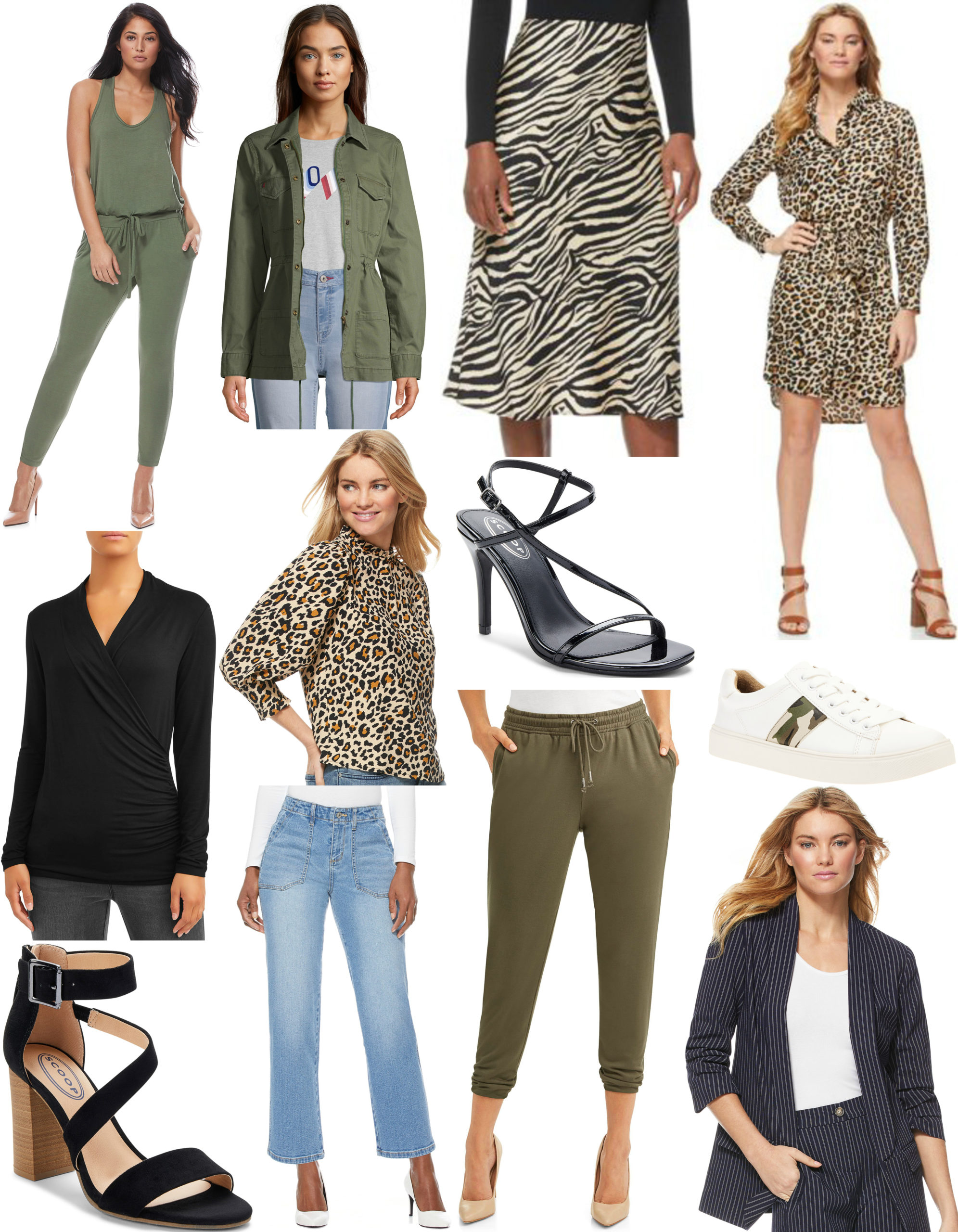 Jumpsuit | Utility jacket | Midi skirt | Shirt dress | Wrap top | Leopard blouse | Black strappy sandals | Sneakers | Black block heeled sandals | Jeans | Joggers | Striped blazer
In addition to the pieces I'm styling in my photos, I also pulled together a bunch of other spring transition pieces from Walmart that are all under $50 each! In addition to Scoop's new line at Walmart, there are a ton of great pieces from Sofia Jeans (all the jeans have insane stretch so they are incredibly comfy) and EV1 Clothing (Ellen's DeGeneres' clothing line). In addition to being available on Walmart's site, all three brands will now be in more than 250 stores across the country. You can get information on all the stores that will be carrying the clothing on Walmart's site so you can find the closest one to you (anyone in Northern Maryland near me – this is the closest store that will be carrying the brands).
Thanks to Walmart for sponsoring this post!