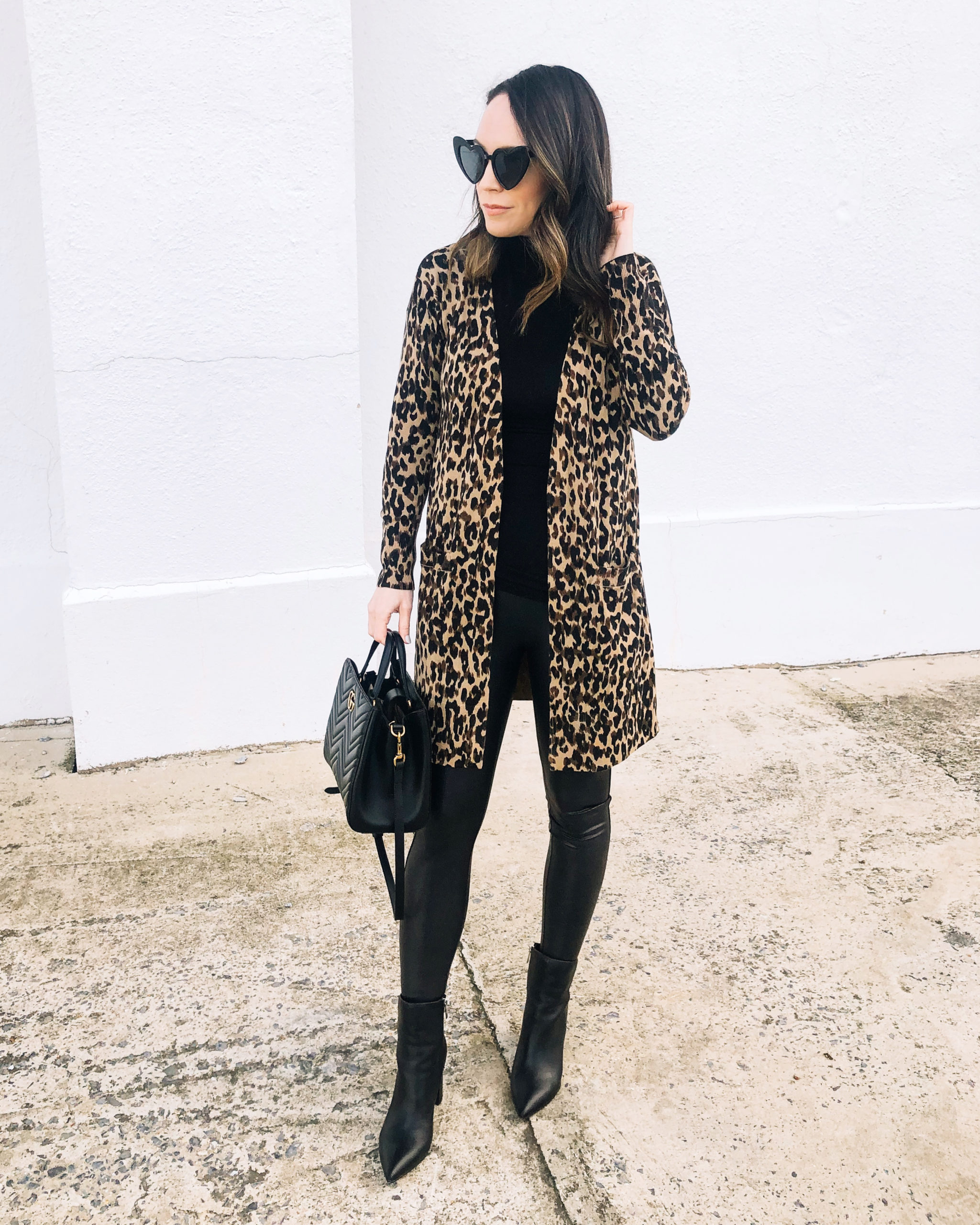 Cardigan – Halogen | Turtleneck – Halogen | Faux leather leggings – Spanx | Boots – Marc Fisher | Bag – Gucci | Sunglasses – Amazon
1. If you are looking for a new trench for spring, this one has a really great classic shape and is a great price point too!
2. I'm still loving the clear shoe trend and love the look of these wedge sandals with the clear front strap.
3. I love Colleen Rothschild skincare products and she just released a new toner that I really want to try.
4. How cute are these customizable beaded bracelets?
5. If you need a good basic bodysuit in your wardrobe, this one has a great classic shape and it's under $40.
6. The sandals I shared in this IG post have been selling out so quickly, so I found this option that is similar. I think I may get these too!
7. I asked what beauty products or brands you want me to review and so many of you asked for a review of this new clean skincare brand. I'm trying to decide what to try first!
8. Two shows that I recently watched and enjoyed  – McMillions (HBO) and American Factory (Netflix).
9. This new serum tinted sunscreen has been getting tons of buzz recently. I am still deciding if I want to try it because it is supposed to have a dewy finish.
10. I love my Dior highlighter and this limited edition one is really tempting me!
11. I'm really into the strappy shoe look for spring and summer (I'm sure there is a better name for this trend, but this is what I call it LOL). Here are three of my favorite styles right now: this pair, this pair and this pair are all at the top of my list.
12. My two favorite pairs of denim shorts are back in stock this year – both are long enough to cover my butt and fit so well. This pair fits a bit roomier while this pair is a bit slimmer.
13. For all my band tee lovers, this one is so cute and under $20!