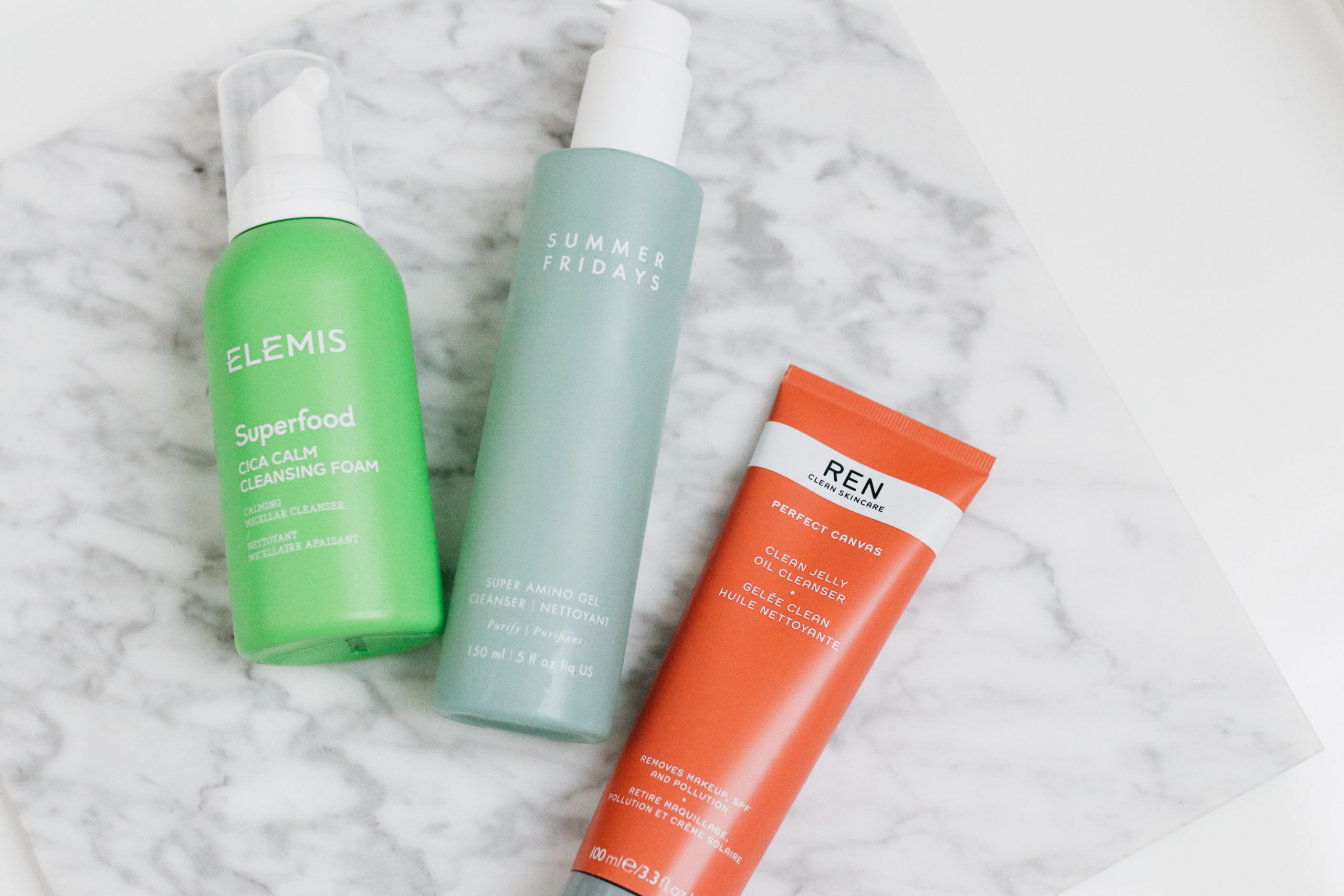 So many new cleansers have recently launched and I've been testing a few from some of my favorite brands and am sharing my thoughts in today's post:
1. Elemis Superfood Cica Calm Cleansing Foam – I avoid most foaming cleansers at all costs. I have found a few here and there that don't strip my skin of every last bit of moisture but they are few and far between. However, the calming claim really drew me in and as a huge Elemis lover I wanted to give this the benefit of the doubt. First of all, the foam almost feels like cream because it is so soft and smooth. It doesn't remove my makeup effectively but it does a wonderful job as a morning cleanse or second cleanse. My skin feels nice and balanced after and for those that prefer a foam texture, this is a great option that will still keep moisture in your skin.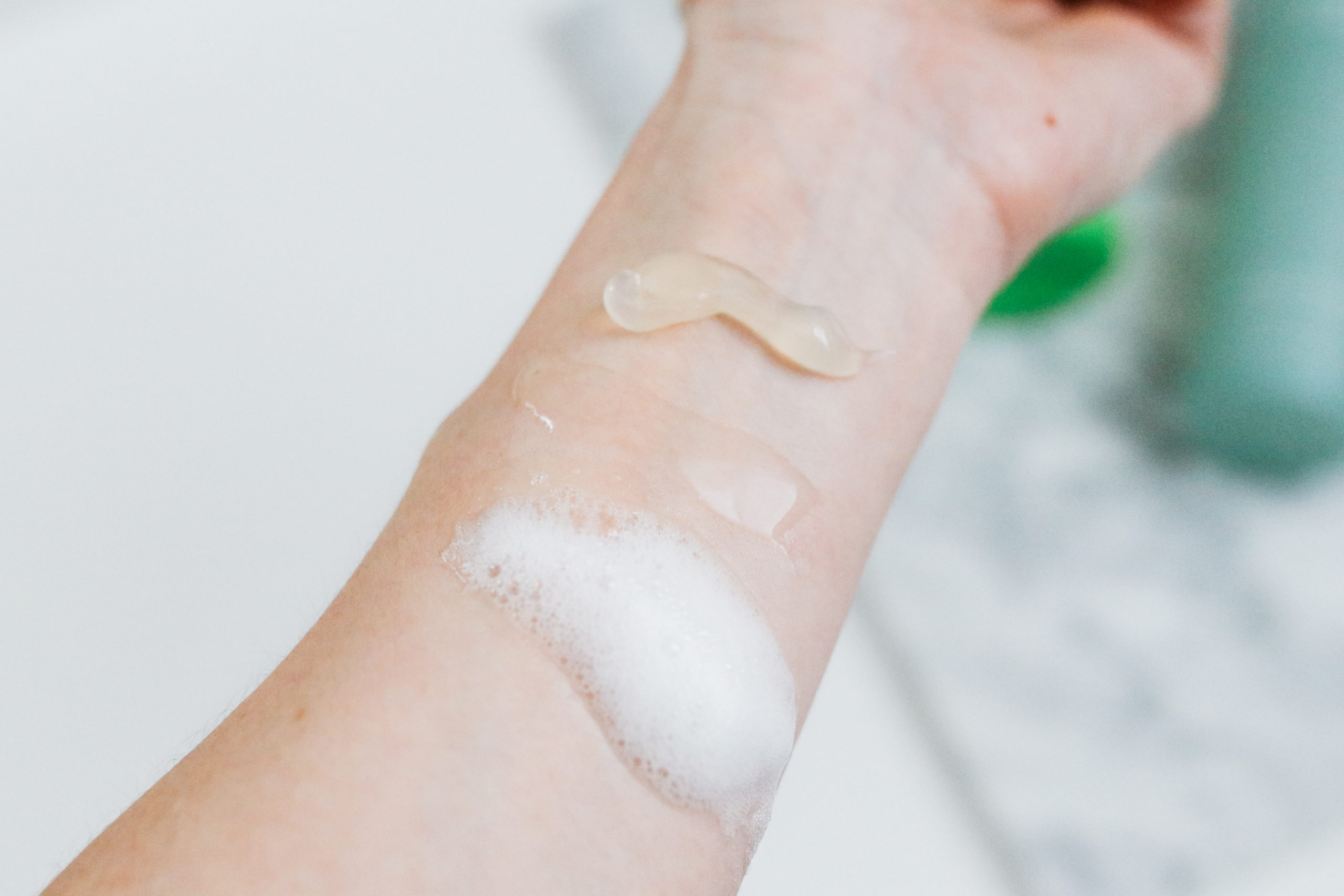 From left to right: Elemis Cleansing Foam, Summer Fridays Cleanser and REN Cleansing Jelly
2. Summer Fridays Amino Gel Cleanser – This cleanser by far was the most requested by all of you for me to review and I bought it almost immediately when it launched. I haven't tried the entire Summer Fridays line, but I have loved what I've tried so far. This is a very lightweight gel cleanser that is designed to remove makeup and impurities while also hydrate and calm the skin. To be honest, I really didn't think it was up to the task of removing my makeup because I find that normally oils or balms are the only type of cleansers that can. However, I was wrong. This did in fact remove most of my makeup effortlessly leaving only a small trace of mascara still remaining. While it can remove makeup, I prefer to use it as my second cleanse because it makes my skin feel so soft and hydrated afterwards. If you have been wanting to try it, I definitely think you won't be disappointed!
3. REN Perfect Canvas Clean Jelly Oil Cleanser – Any new jelly cleanser that launches and I immediately want to try it. I love jelly cleansers mostly because they often break down to an oil and are fantastic at removing makeup and giving the skin a nice deep clean. This REN cleanser has a very thick texture when you first massage it into the skin but after a few seconds it begins to turn into a silky oil and cuts right through all my makeup. Add a bit of warm water and it turns into a soft gentle milk and rinses off effortlessly. As an added benefit, I definitely get a slight exfoliation from the extra massaging I need to do to break the jelly down into an oil so my skin is left feeling so soft and smooth. This one will definitely be a repurchase!
Have you tried any of these cleansers? What did you think?