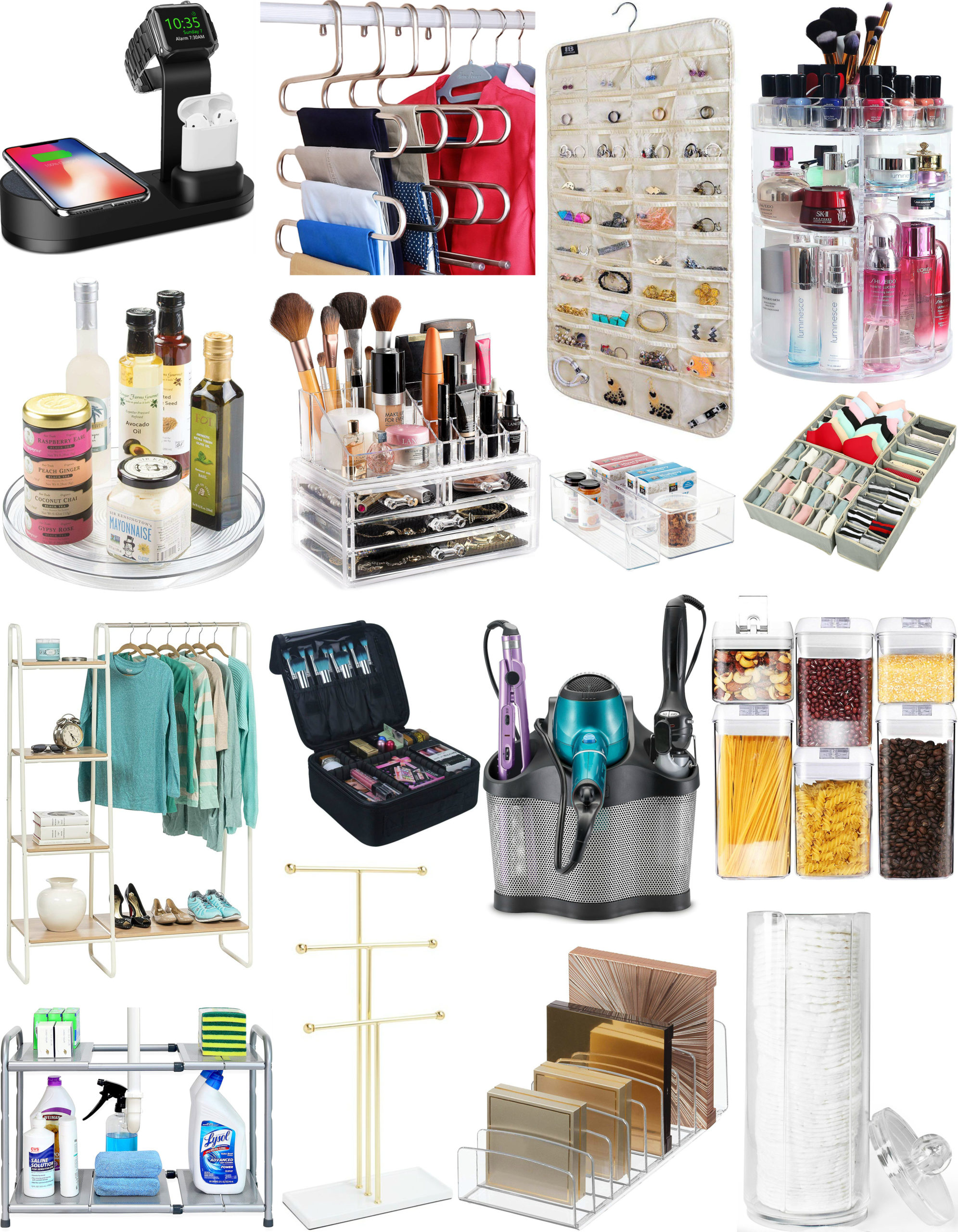 Wireless charger | Hangers | Jewelry organizer | Skincare storage rack | Kitchen organizer | Makeup organizer | Deep drawer bins | Draw dividers | Clothing rack | Travel makeup case | Style station | Food storage containers | Under the sink expandable shelf | Jewelry stand | Palette organizer | Cotton round holder
Though I'm not big on New Year's resolutions, I do love to go on an organizing kick after Christmas. Once the decorations come down, it makes me want to clean things out and reorganize. Organizing is also very calming to me so that's always great after the chaos of the holiday season. I have a secret pinboard dedicated to organizing and thought I would share some of the items that I have on it and already own or want to get.
Do you have any favorite organizing products that you love and can recommend? Leave me a comment below.