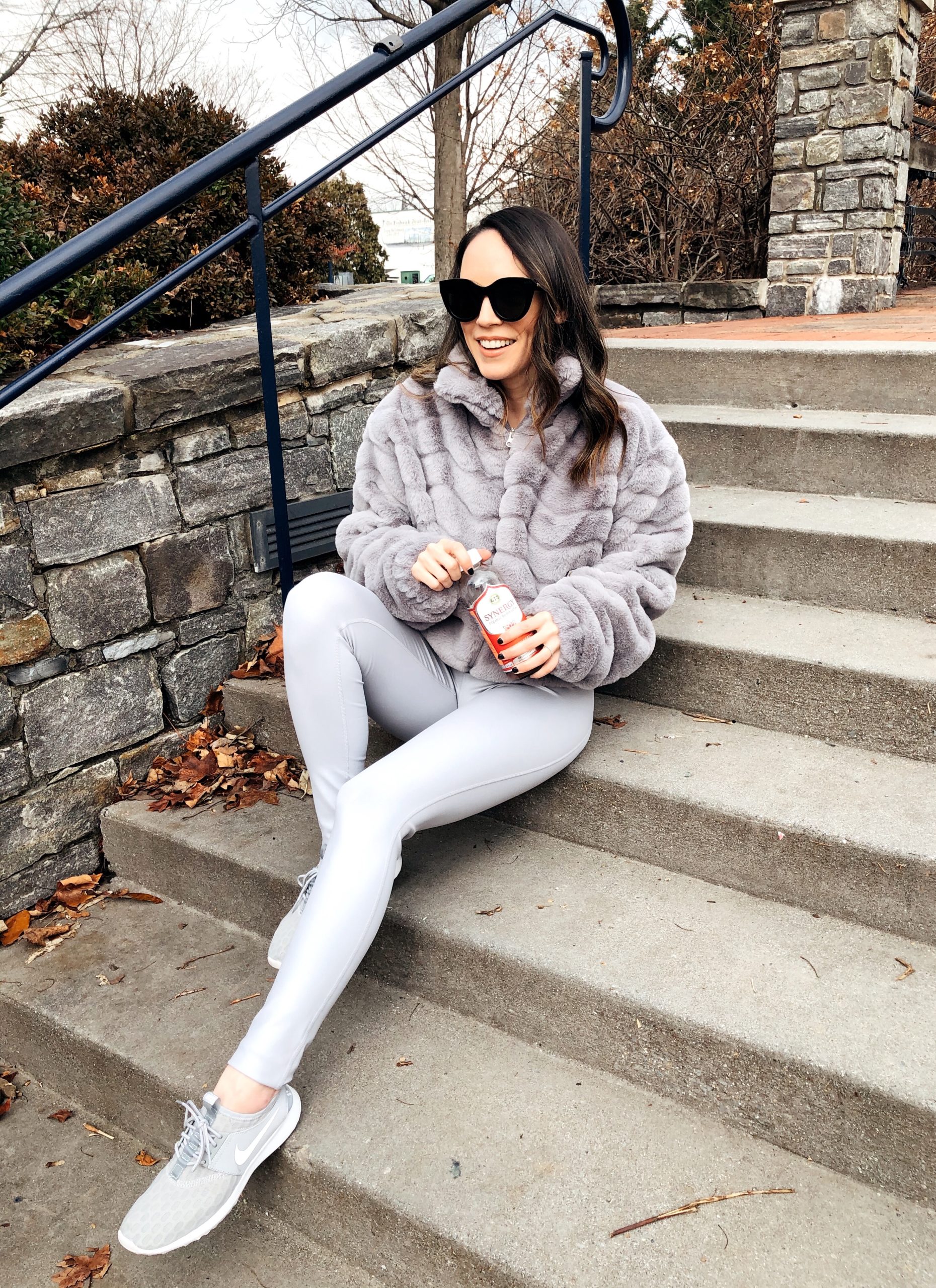 Jacket | Leggings | Sneakers (similar) | Sunglasses
It feels like forever since my last Friday Finds post. I had so much holiday content to share that I decided to bring them back after the new year. I love putting these together and I know they are one of my most read post so I was so excited to pull all my picks for this week's post.
1. These boots have a Chanel-esque vibe but are under $80!
2. If you are looking for a cozy teddy coat for winter, this one is currently on sale.
3. These $6 beaded name bracelets are so cute to give to a friend or put your kids' names on them.
4. I need new sheets for my bed and have heard great things about these. And they are on sale!
5. I'm still loving the paperbag waist pants style and these in faux leather are so chic.
6. If you need a new planner for 2020, my girlfriend just bought this one and was raving about it to me.
7. If you are thinking about starting to workout at home, here are a few things that would be great to get you started: this weight set, these resistance bands, these ankle weights, a foam roller, sliders and a large mat.
8. This sweater looks like Free People but only half the price.
9. I've binge-watched a bunch of shows over the holiday season and my favorites have been: The Morning Show, Truth be Told, Don't F*ck with Cats and the second season of You. I've just started Schitt's Creek so it's too soon to tell if I will love it.
10. I want nothing more than to be cozy in January and this cashmere track suit is the ultimate dream. How fabulous does it look?!!!
11. I really want to carry reusable straws with me when I'm out and just ordered these which are foldable and come with their own case!
12. Chanel makeup is always hit or miss with me but I am really lusting after the new Spring 2020 collection!!