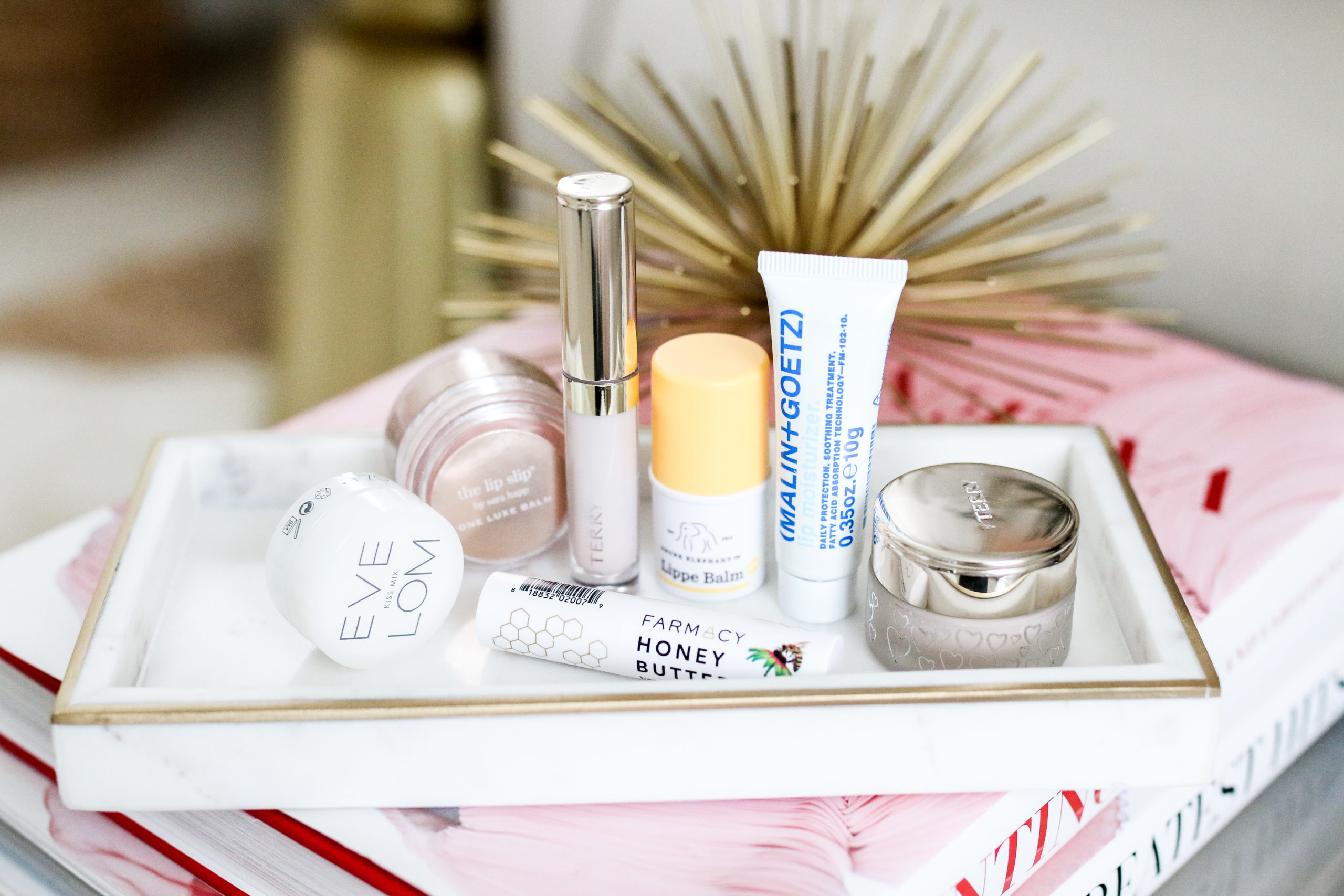 I like to use lip balm all year round but it's never more important than in the winter. I've tried a ton of different formulas and these are my current faves:
1. By Terry Baume de Rose – I've been using this lip balm the longest and while it's on the pricier side, it's incredibly nourishing and I go back to it time and time again. It has a very strong rose scent so if you are sensitive to fragrance, this may not be the lip balm for you.
2. Malin + Goetz Lip Moisturizer – This lip balm came in a sample bag years ago and I didn't expect to be that impressed but it ended up being the most impressive item in the entire bag. It has a more petroleum jelly-like texture but it hydrates my lips incredibly and it's what I reach for when my lips are at their worst.
3. Farmacy Honey Butter Lip Balm – This lip balm is so easy to just throw in my bag and apply on the go. It's great when my lips are dry but also works nicely under lipstick.
4. Drunk Elephant Lippe Balm – While most people go crazy for the Babyfacial or Vitamin C serum from Drunk Elephant, I am obsessed with this lip balm. I am on my third tube and can't get enough. Since it's a large applicator, I like that it hydrates my lips and the skin around my lips when I apply. It's rich enough to use at night as a treatment but also great to use throughout the day as a touch up when my lips need moisture.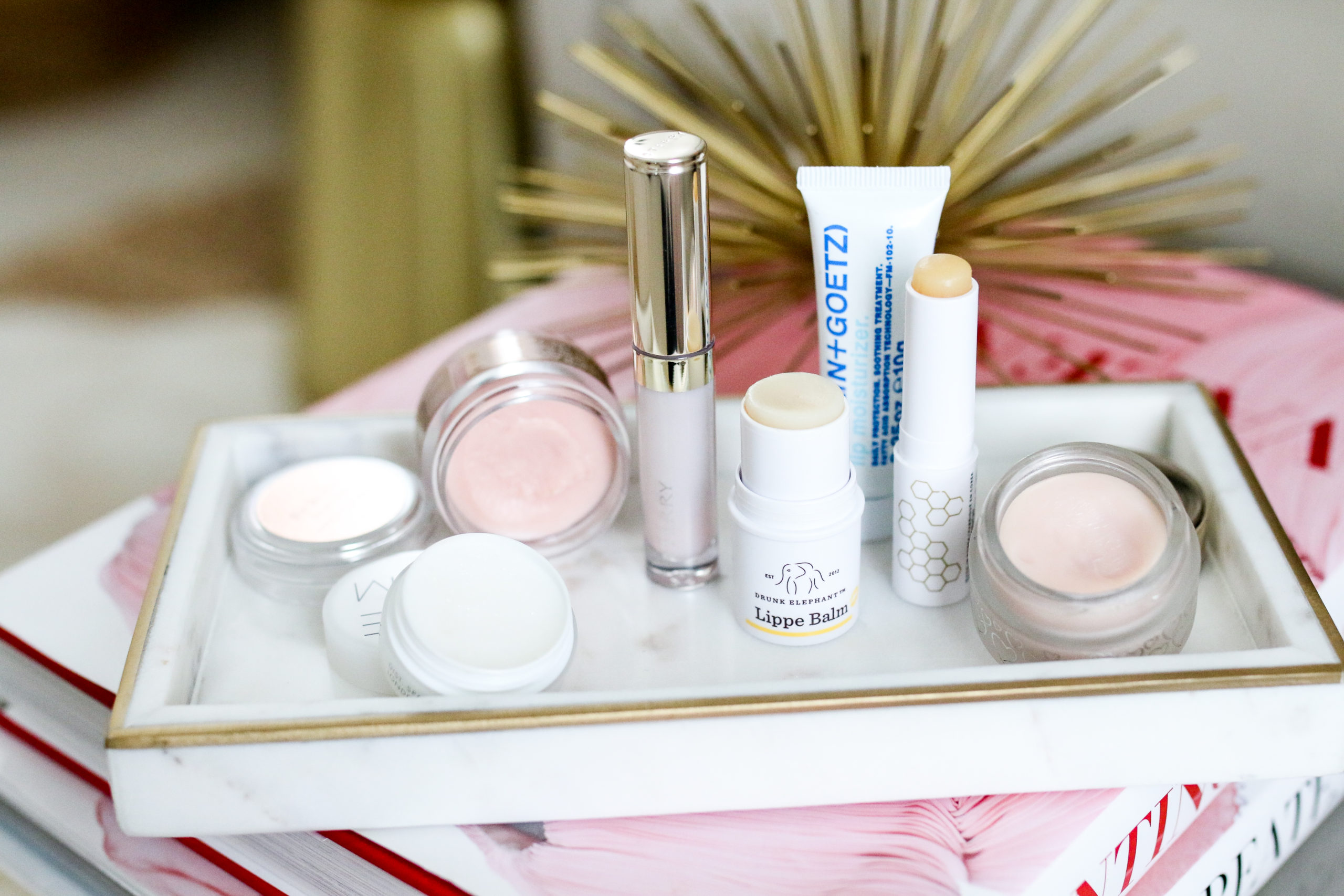 5. By Terry Baume de Rose Crystal – If you love By Terry's Baume de Rose, then you MUST try the Crystal version. It's a creamy balm/gloss hybrid and is absolutely amazing. While the applicator and texture makes it seem like it would be better suited as a daily clear gloss or something to put over lipstick, it actually nourishes my lips so well! I use it as my daily lip balm in addition to layering it over lipsticks or lip liners.
6. Sara Happ Lip Slip – This lip balm is the most emollient out of all my picks that come in a pot. It has a ton of slip to it, makes my lips instantly feel soft and has the creamiest texture.
7. Eve Lom Kiss Mix – I love to apply this lip balm when I'm doing my makeup to prep my lips before I apply my lip liner and lipstick. I leave it on for a few minutes then wipe it off and my lips feel smooth and look hydrated and plump.
If I had to pick my top three faves out of this list it would be the Malin + Goetz Lip Moisturizer, the Drunk Elephant Lippe Balm and the By Terry Baume de Rose Crystal.
What is your favorite lip balm???