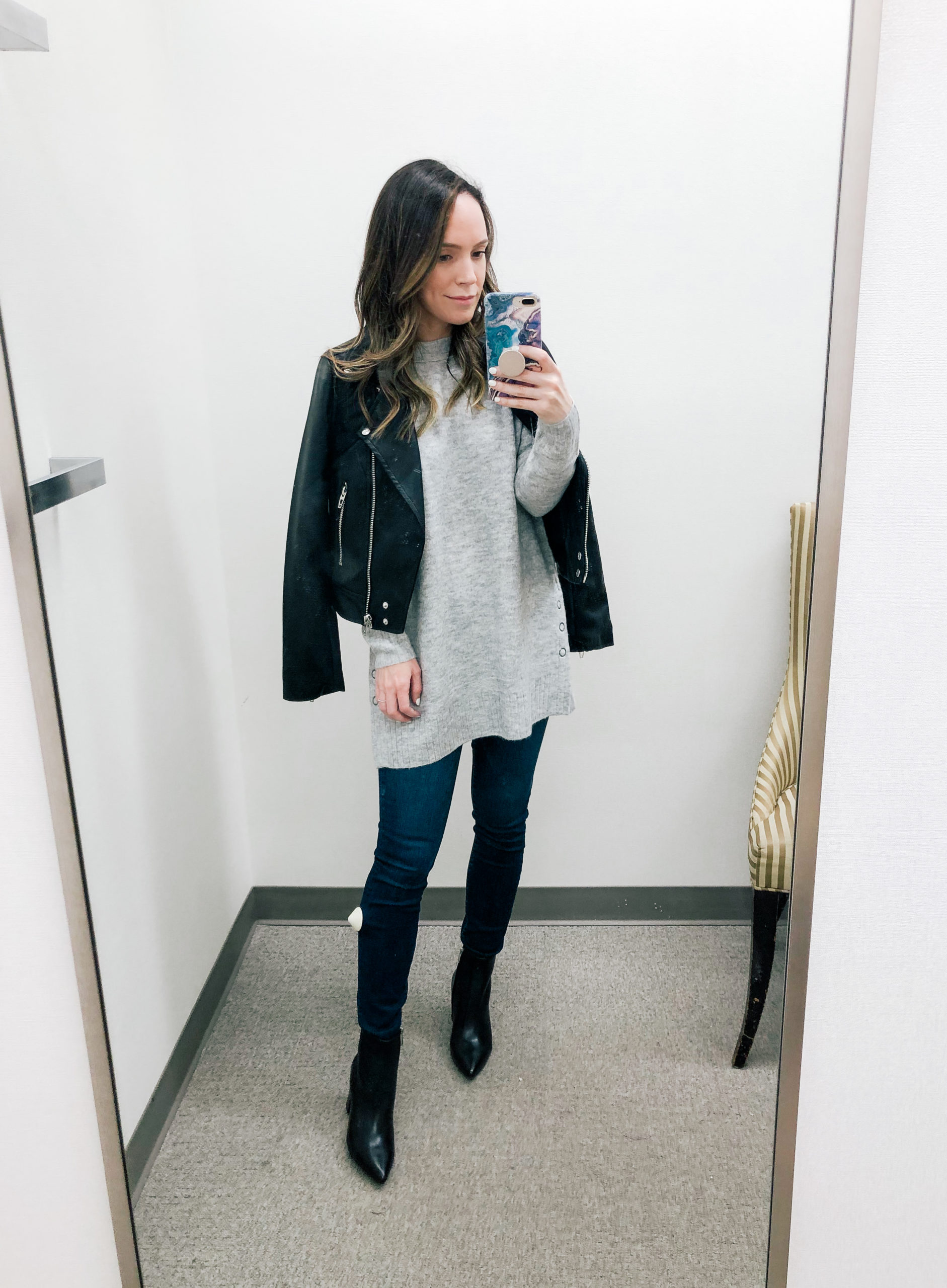 1. Kut from the Kloth jeans – These jeans were the top seller from last year! They went on sale during the Anniversary sale and the fit is so good and the price is really affordable. A great classic pair of dark denim.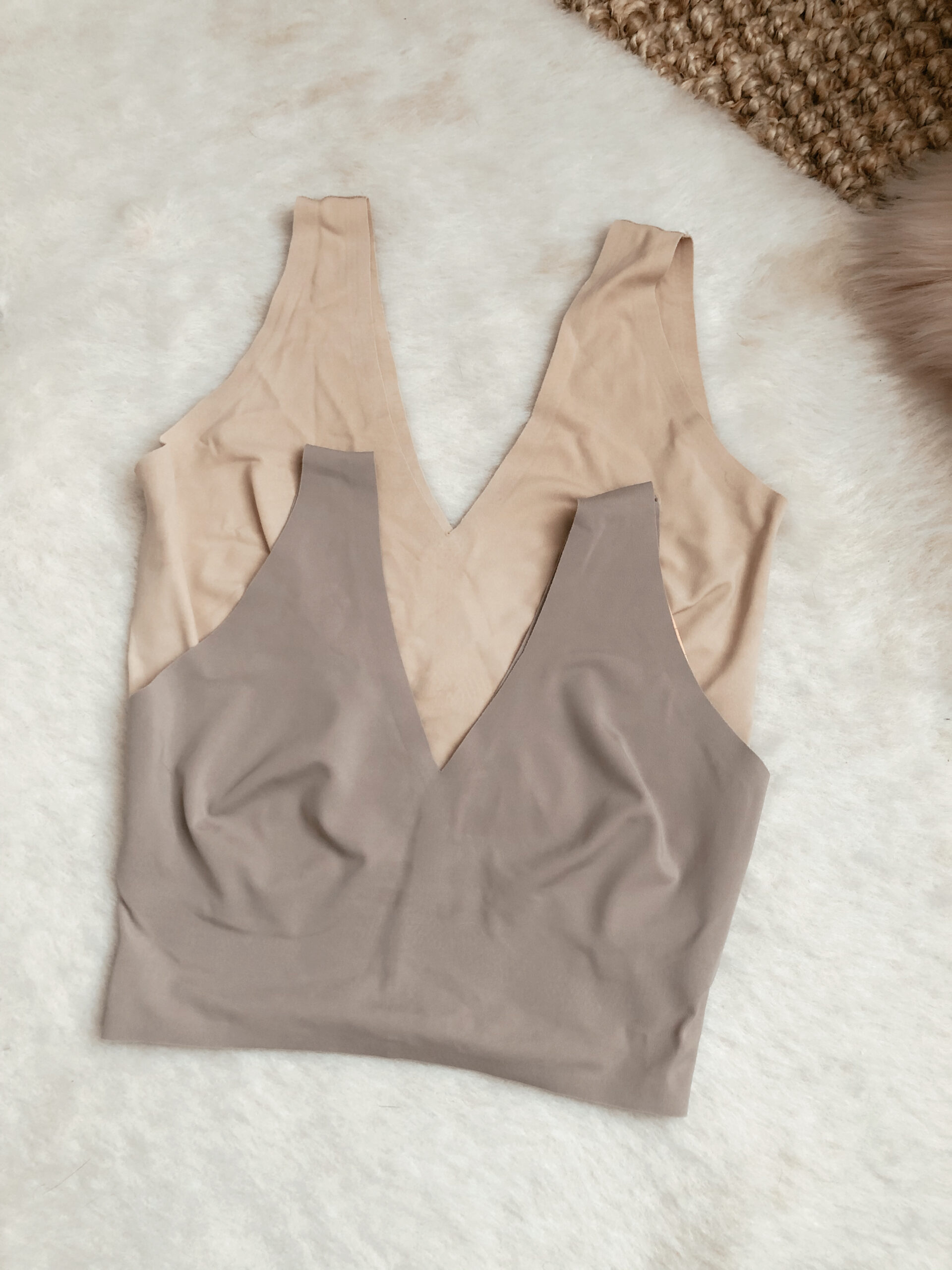 2. True and Co. bras – Clearly you guys needed some comfy bras as much as I did! These were a major hit.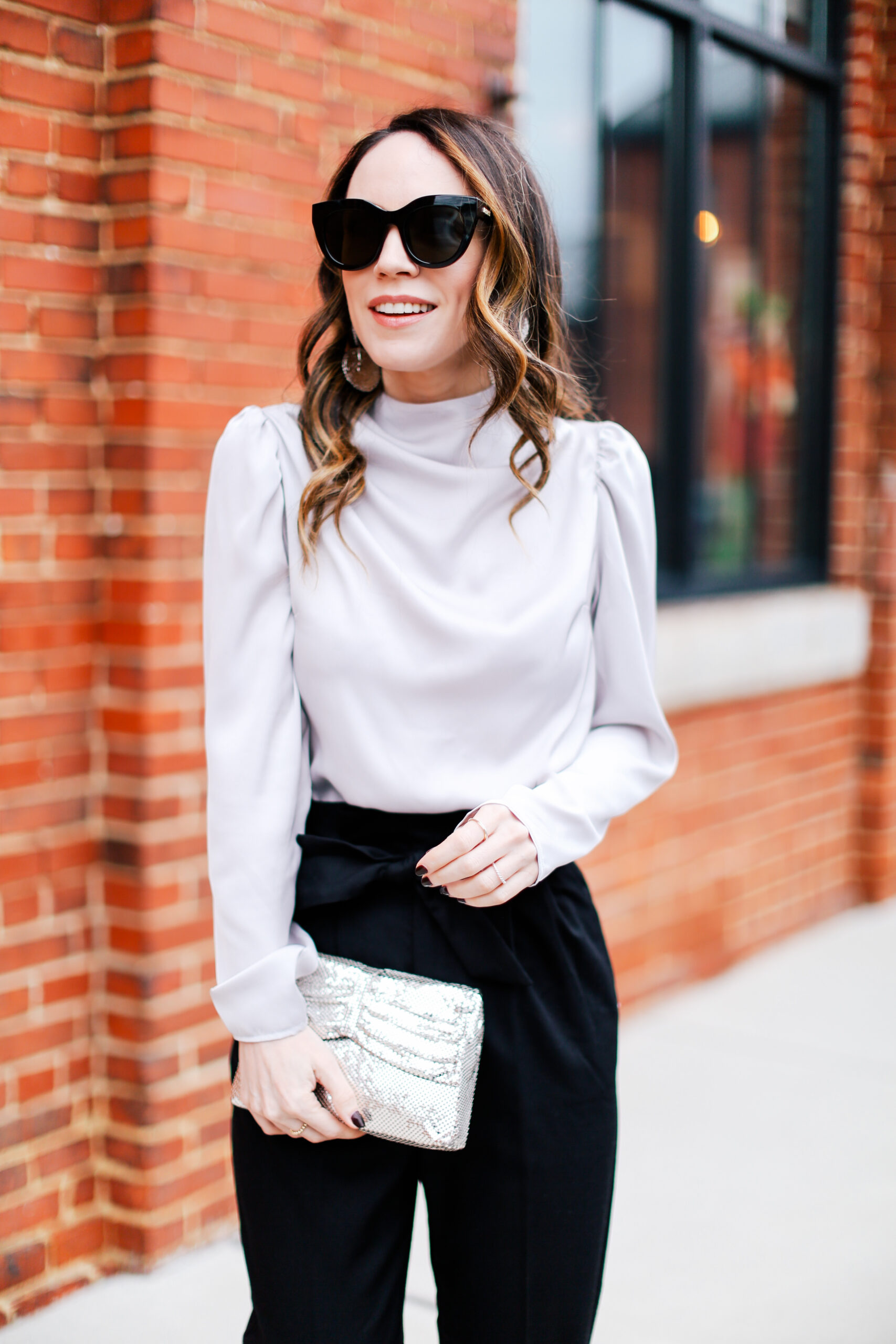 3. Le Specs sunglasses – I probably wear these sunglasses in 90% of my outfit photos and find them to be so flattering. They are just under $70 and look great on a wide variety of face shapes.
4. Hoop/chain earrings – Besides my ear huggies, I wore these hoop earrings the most! I love that they  have a chain detail on them but are still small enough to be comfortable for everyday.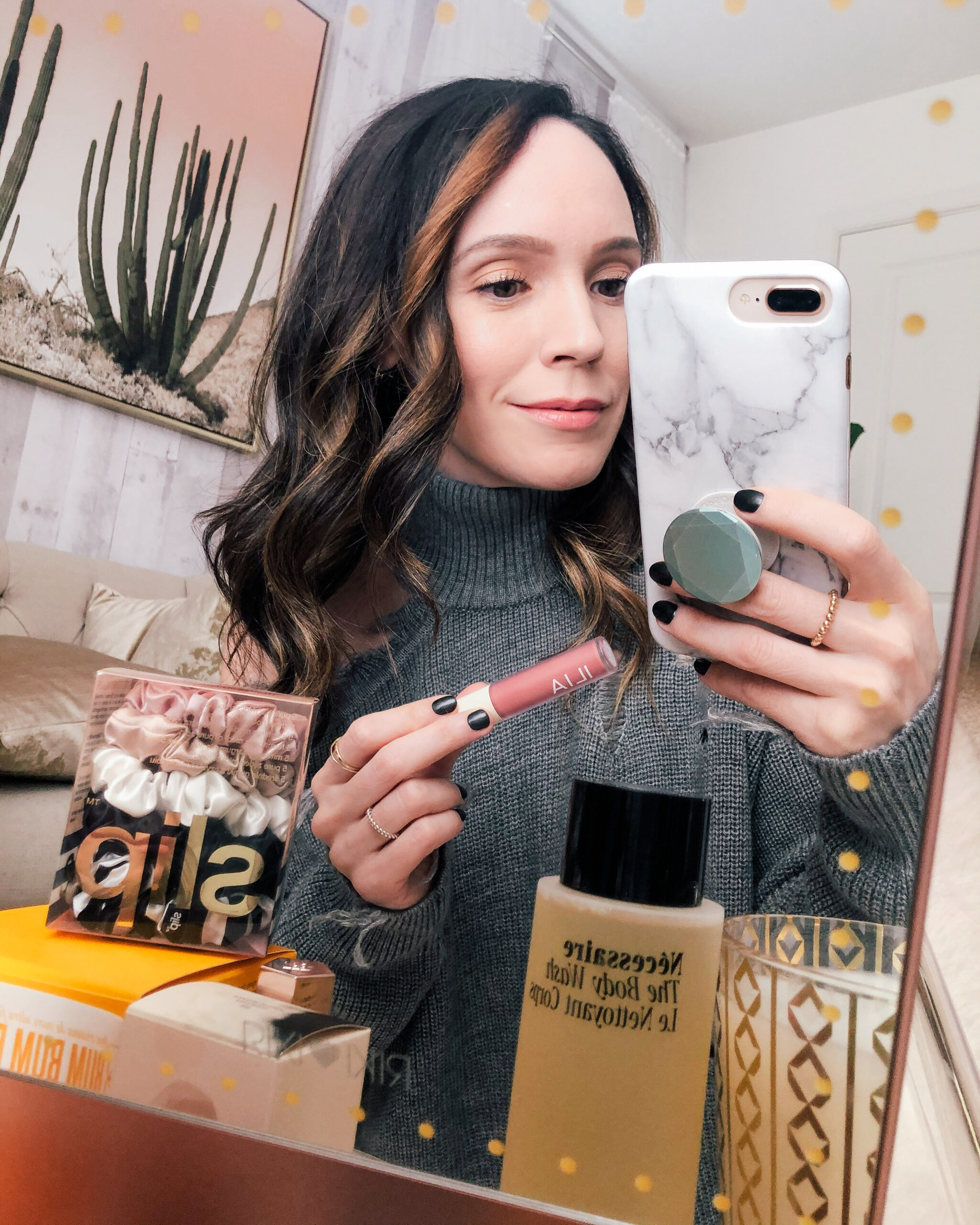 5. Ilia Tinted Lip Oil in Only You – I shared this lip oil later in the year but it quickly became one of the top selling items from the entire year! It's the perfect "my lip color but better" and the formula is incredibly hydrating and comfortable.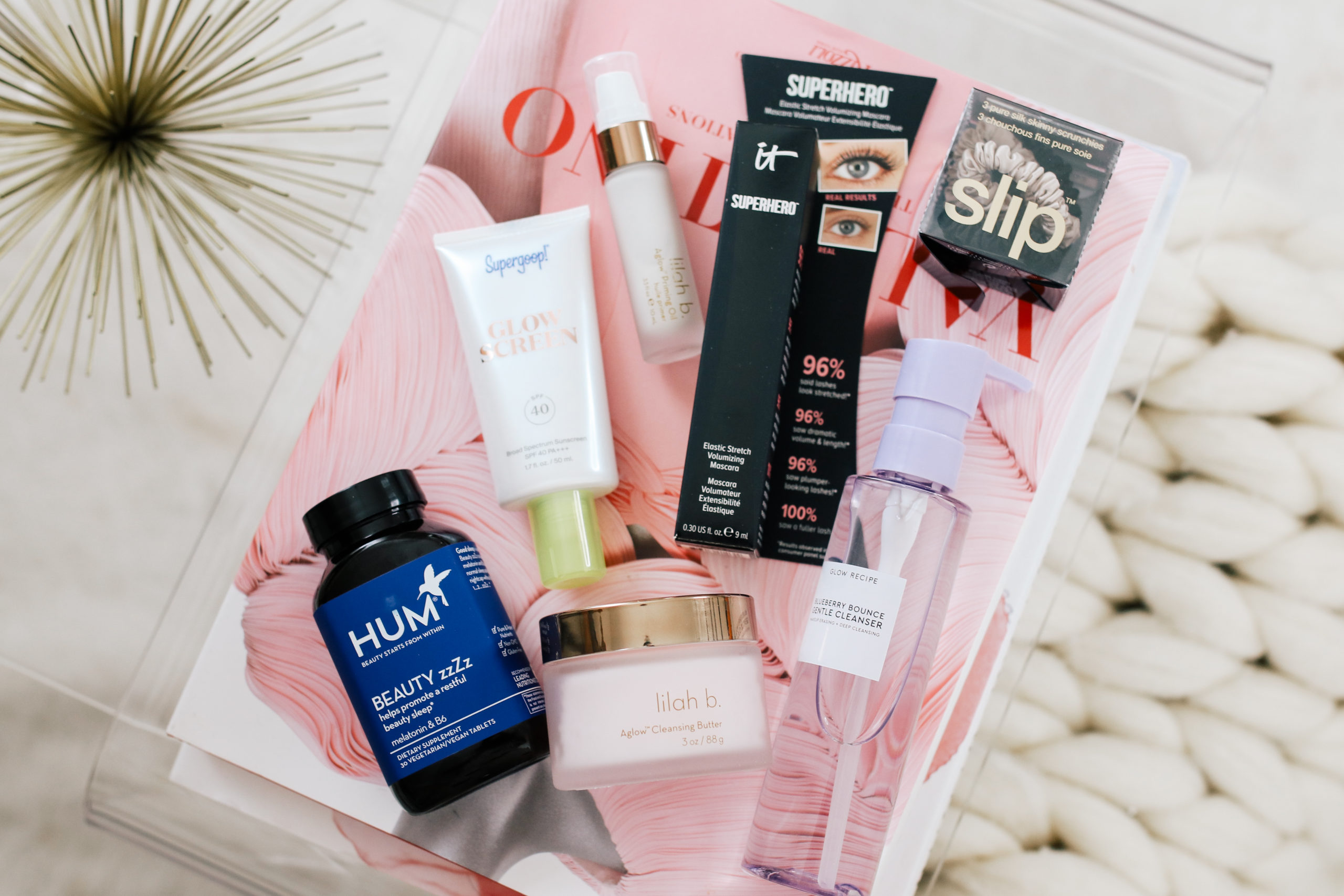 6. Lilah B Cleansing Butter – One of the best cleansing balms I've ever tried and I received so many messages saying how much you guys loved this cleansing balm too. It takes off makeup effortlessly and is so moisturizing for the skin.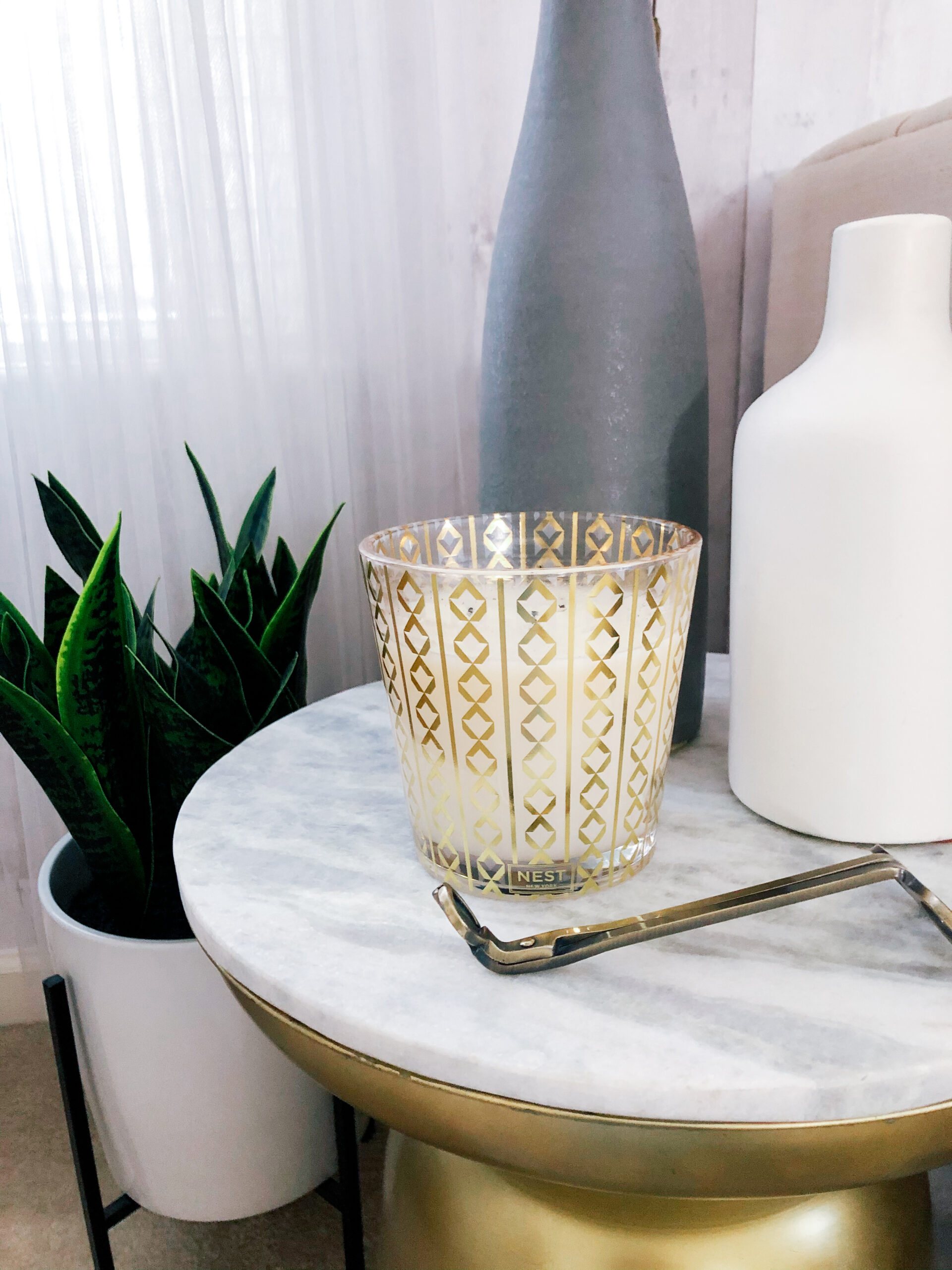 7. Nest Holiday candle – Clearly we all wanted our homes to smell the same because this candle was a huge hit and tons of you purchased it! And I loved receiving all the pictures of them burning in your homes! 🙂
8. Baby foot peel – This sold out fast but came back in stock thankfully because during quarantine this was one of my favorite buys. It did wonders for my feet and they were so soft after. Here is the blog post I did reviewing it along with some pretty icky photos of what the peel looked like on my feet. LOL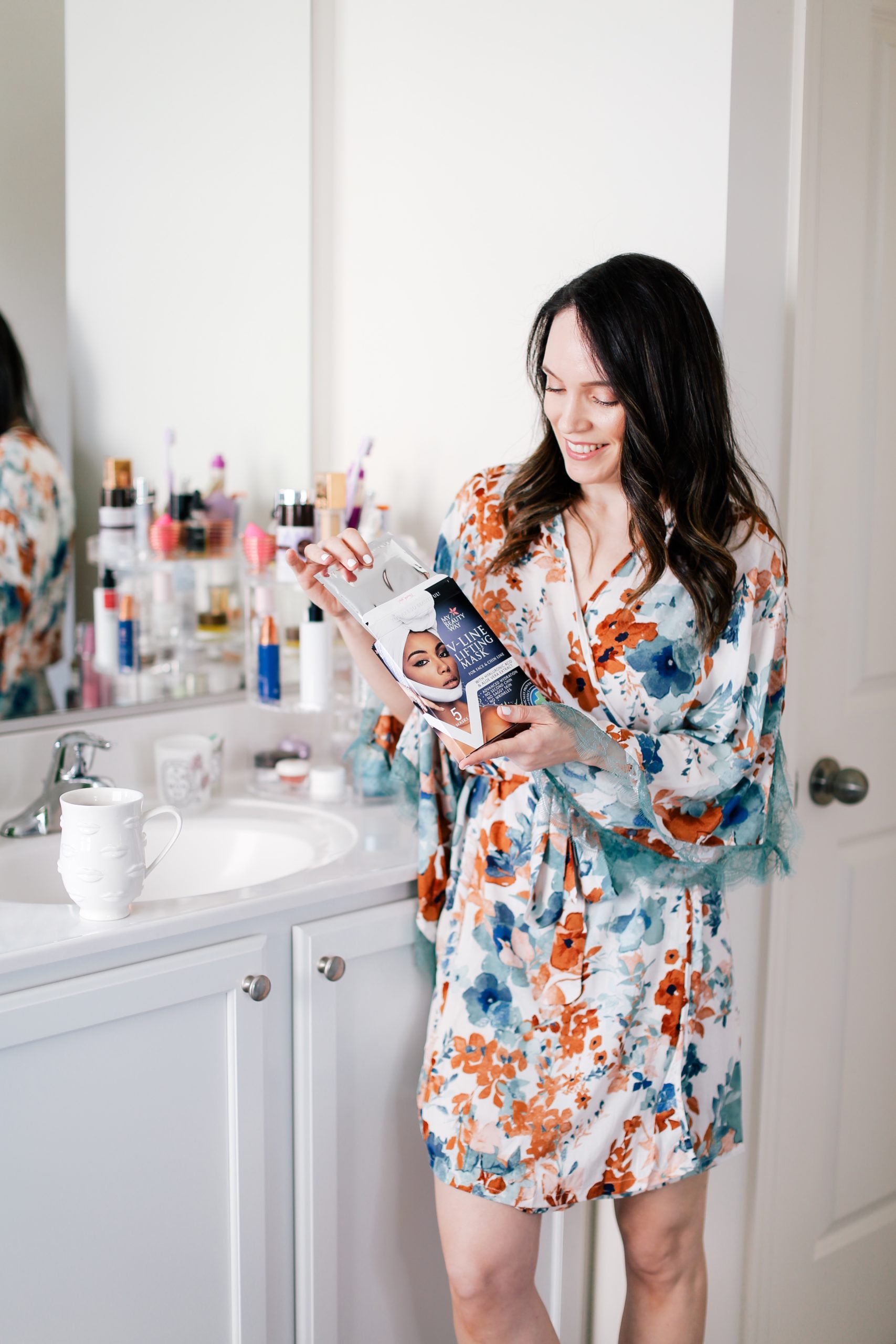 9. Chin lifting mask – Another great quarantine buy that many of you enjoyed using too! In fact I just reordered more for myself.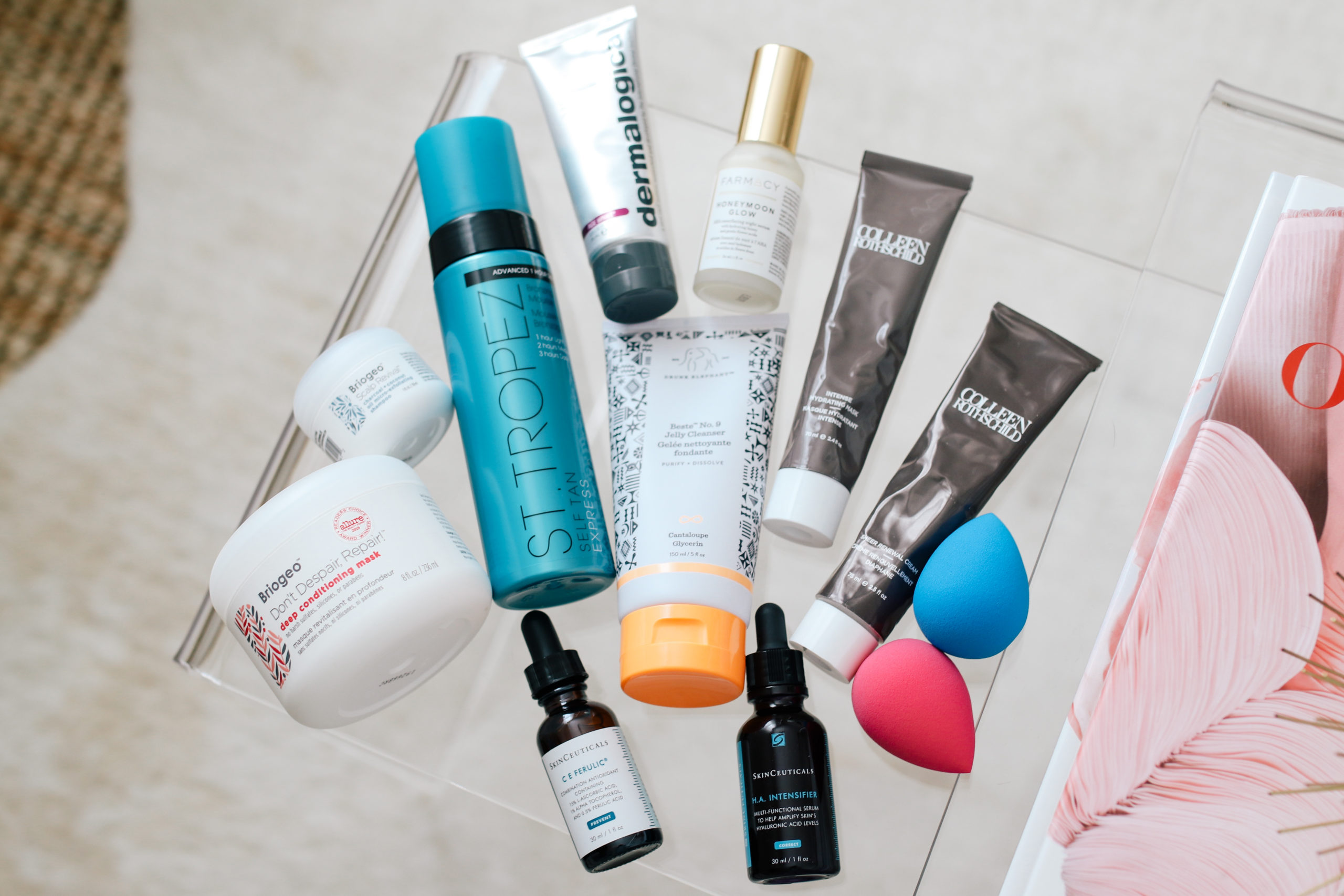 10. Amazon makeup sponges – I haven't used a Beautyblender in almost a year because I started using these makeup sponges and never looked back! They are super affordable and incredibly effective. Many of you told me that you retired your Beautyblenders as well in favor of these!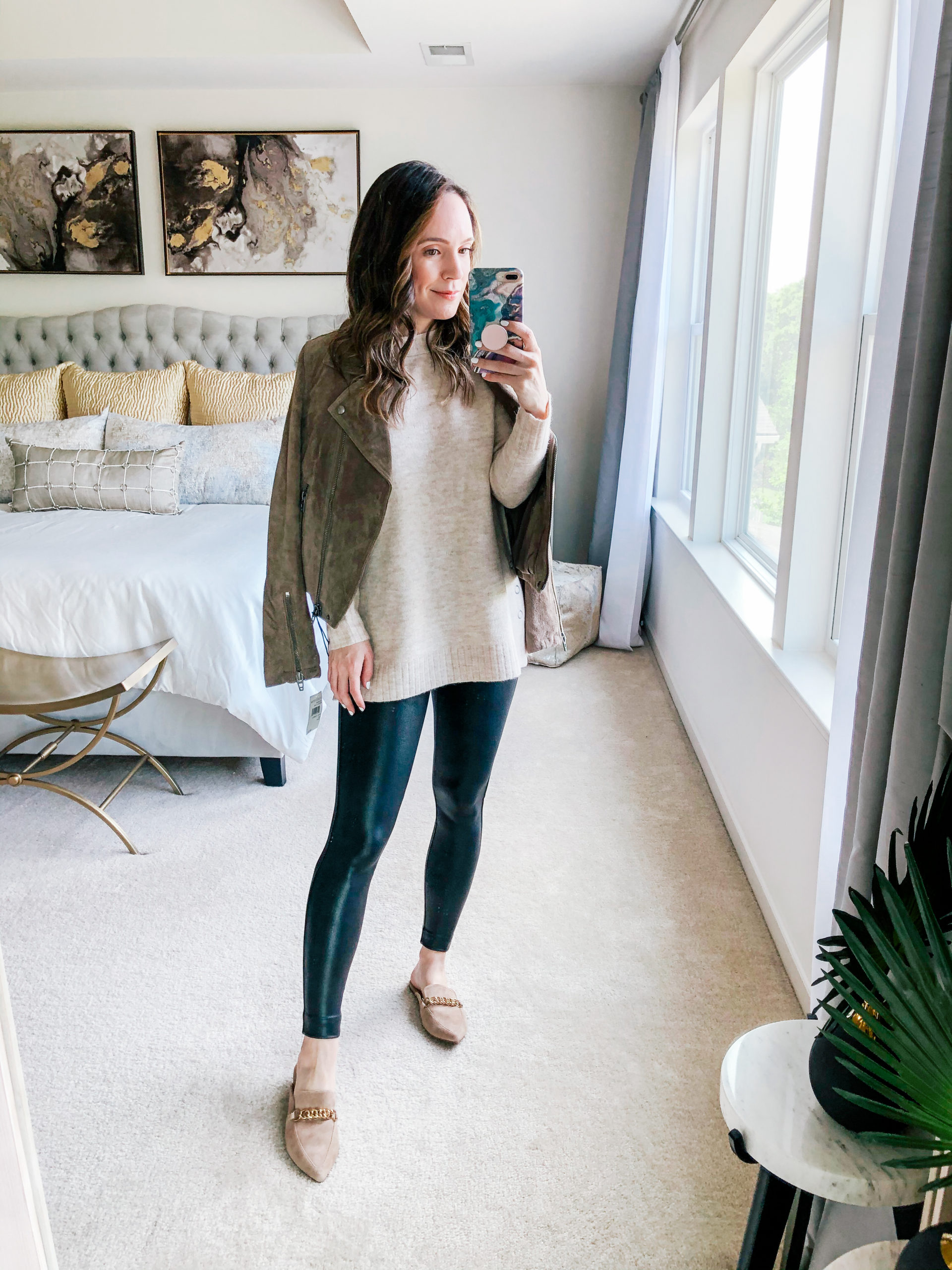 11. Spanx leggings – Not surprised in the least with this one. LOL I have been singing their praises for years and these are still one of my all time favorite leggings.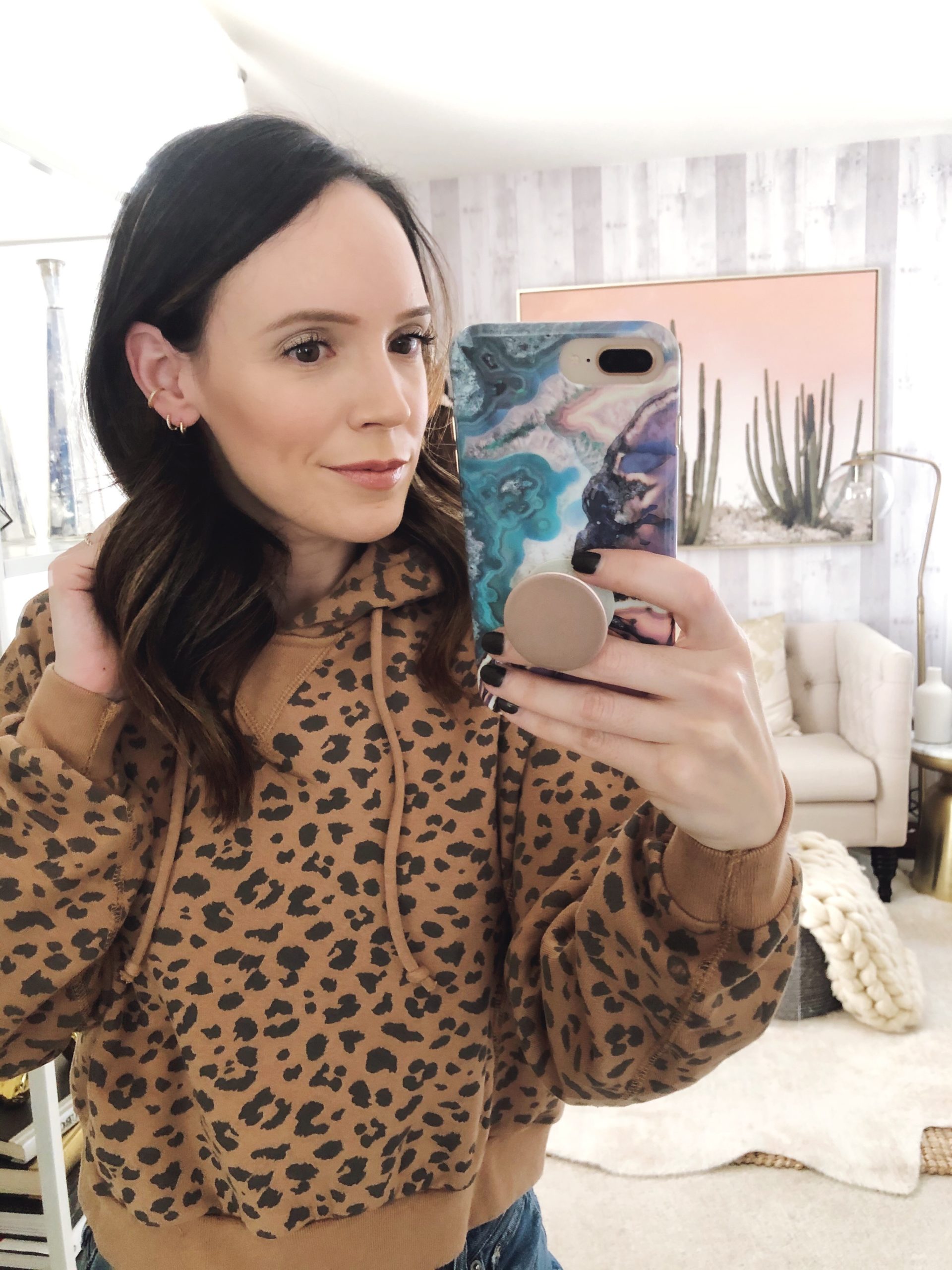 12. Ear huggies – THESE were my most worn earrings from this past year and tons of you loved them too. For under $30, they are such a great deal!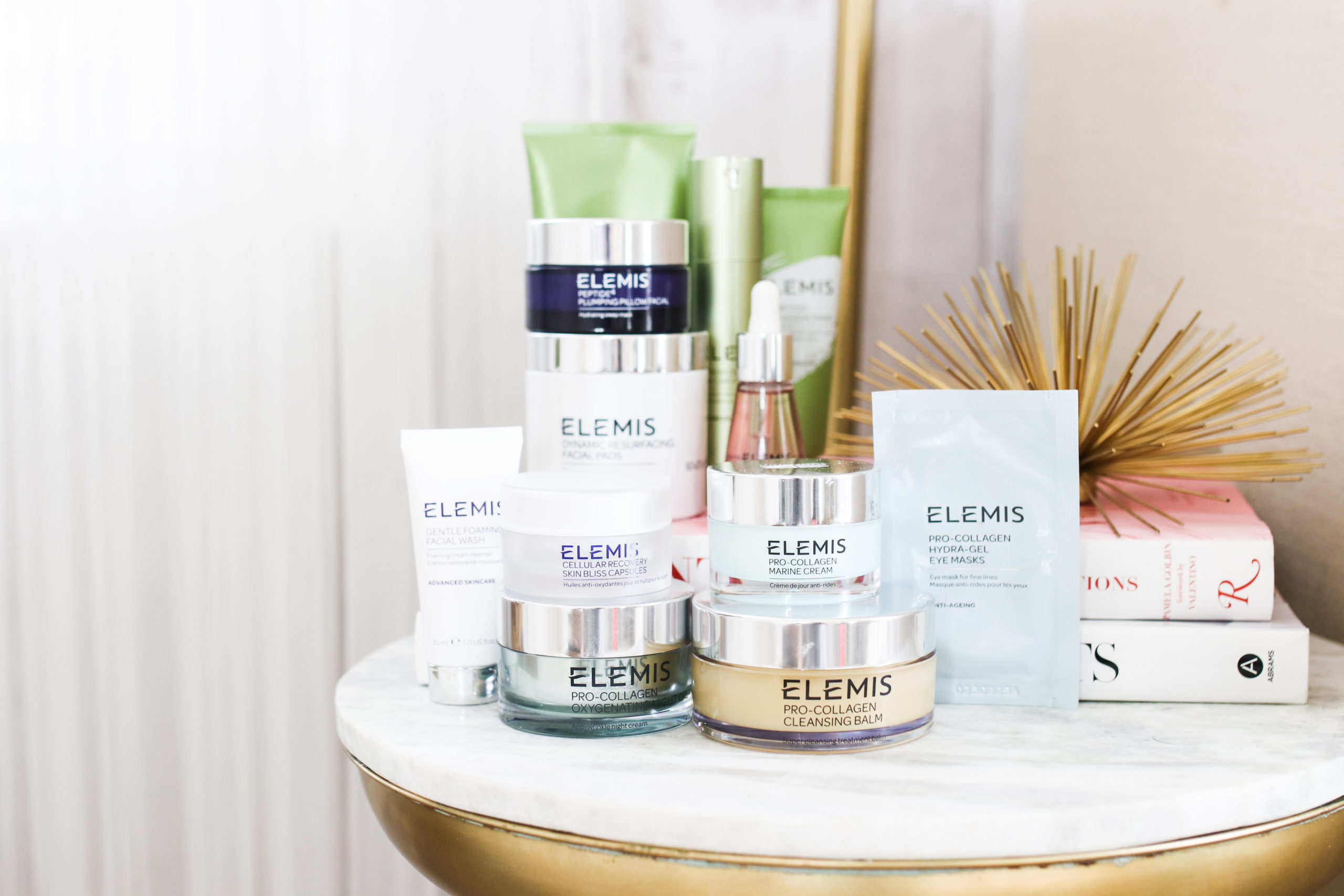 13. Elemis Cleansing Balm – So excited to have introduced many of you to this glorious cleanser. It has been a favorite of mine for years and I love seeing that tons of you are enjoying it too.
14. Elemis Pro-Collagen Marine Cream – A great anti-aging cream that can work for so many different age ranges and skin types. If you have not yet tried this, I highly recommend!
Loved seeing all the products that you guys loved this year. Leave me a comment and let me know if you tried any of these and what were your favorite products from this past year.