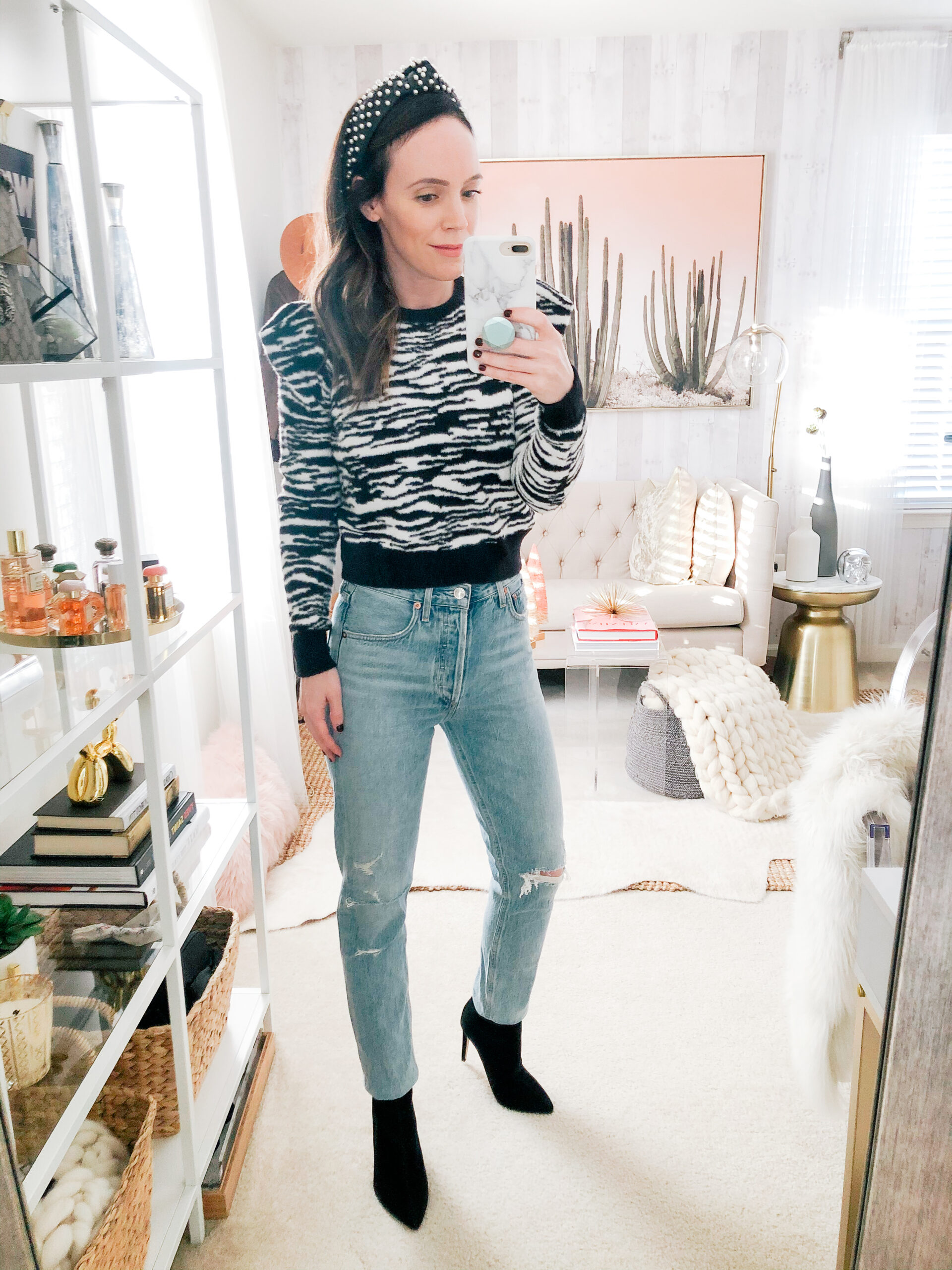 1. Headbands – This was the year of headbands for me and I have amassed quite a collection (you can see my collection post here). Lele Sadoughi headbands were by far my favorite ones I've bought and think they are worth every single penny! They are incredibly comfortable and look so gorgeous.
2. Agolde Jeans – I'm normally a dark wash kind of gal but I picked up a few lighter wash jeans this year and this Agolde pair were definitely a favorite. The fit and slightly straighter leg were a nice change!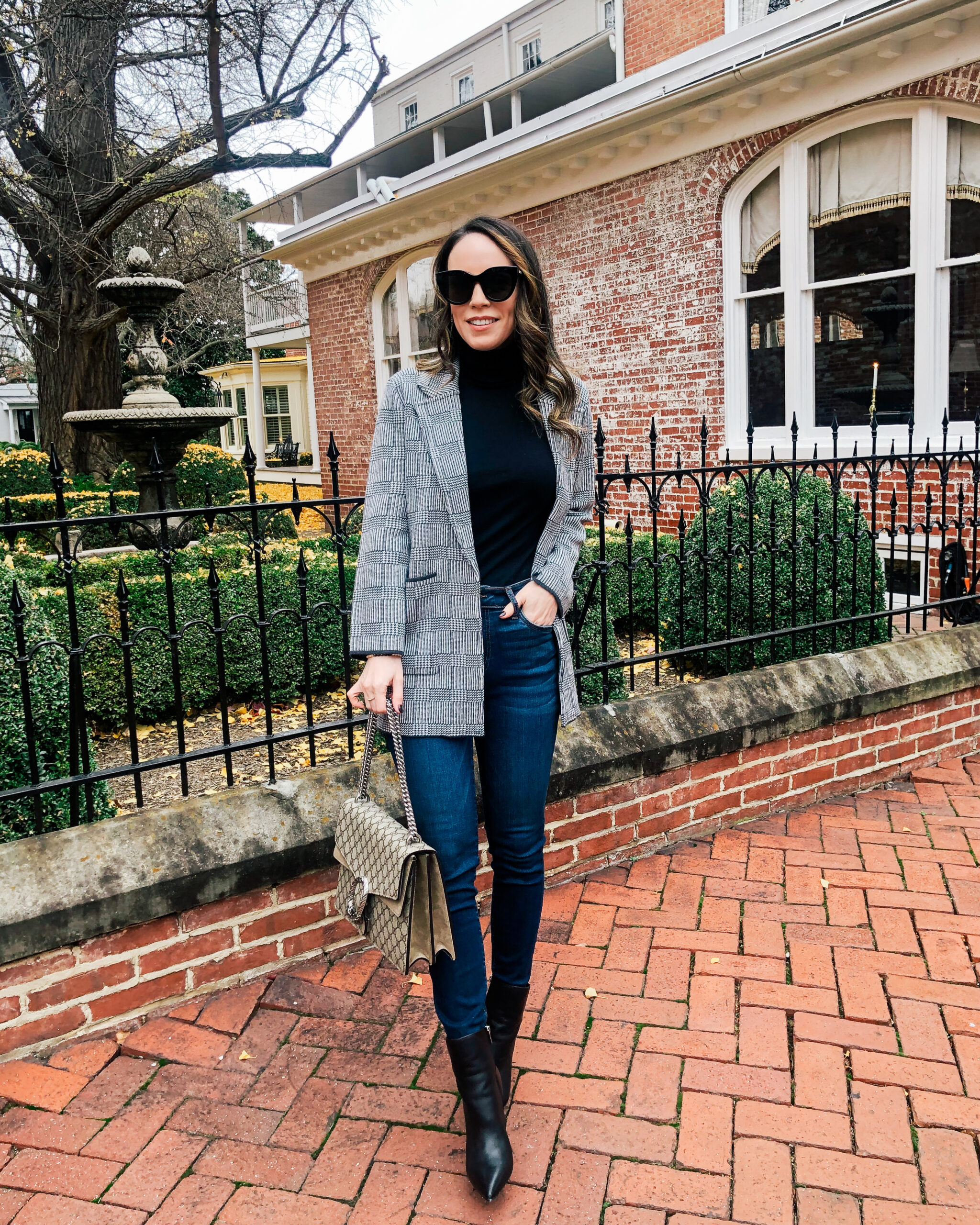 3. Kut from the Kloth Jeans – These were one of my two most worn dark denim this entire year. The fit is so good and the price point is so affordable!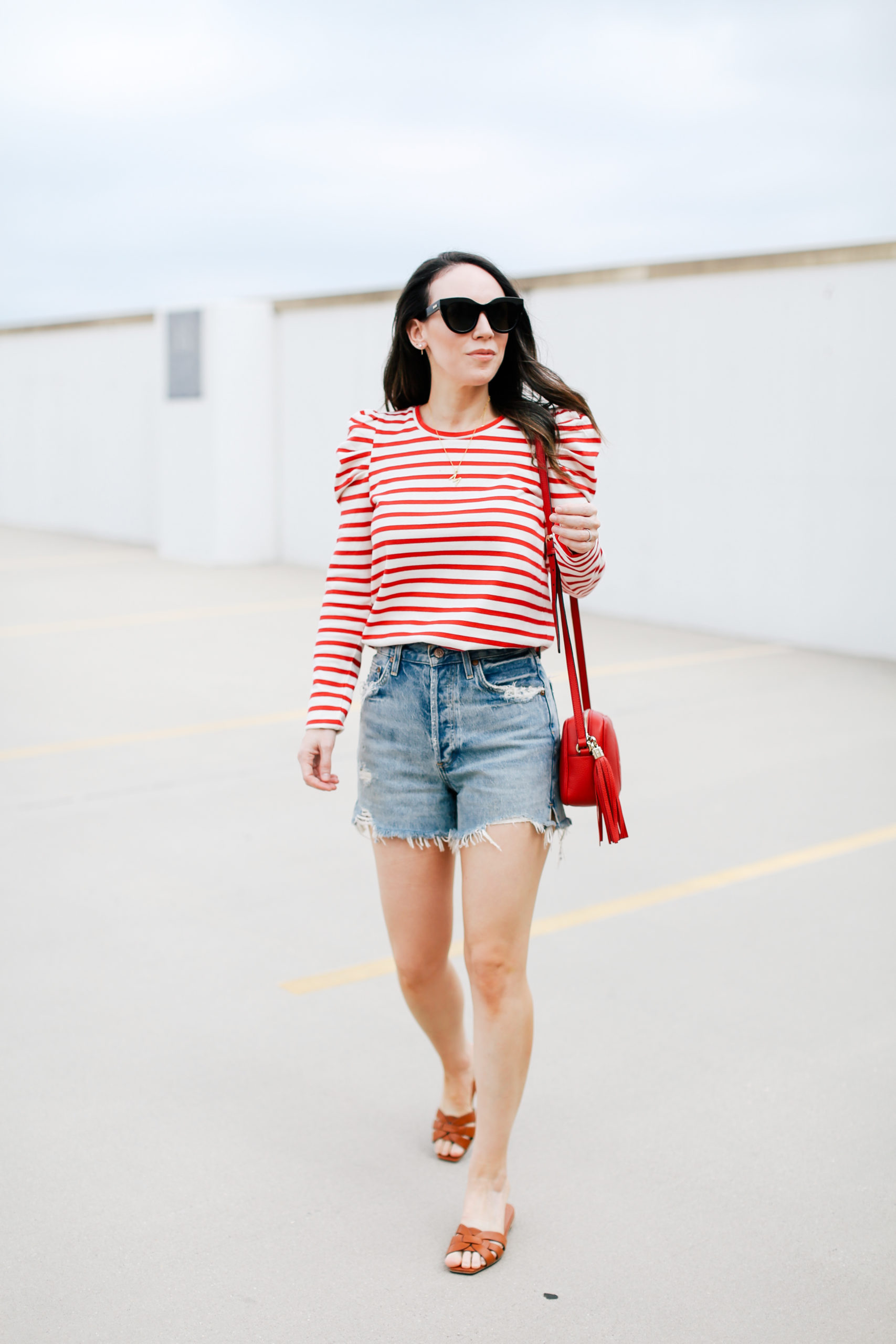 4. Agolde Dee and Parker denim shorts – These were not a purchase from this year but I continually wear my Agolde denim shorts over and over again each year and still think they are the BEST investment.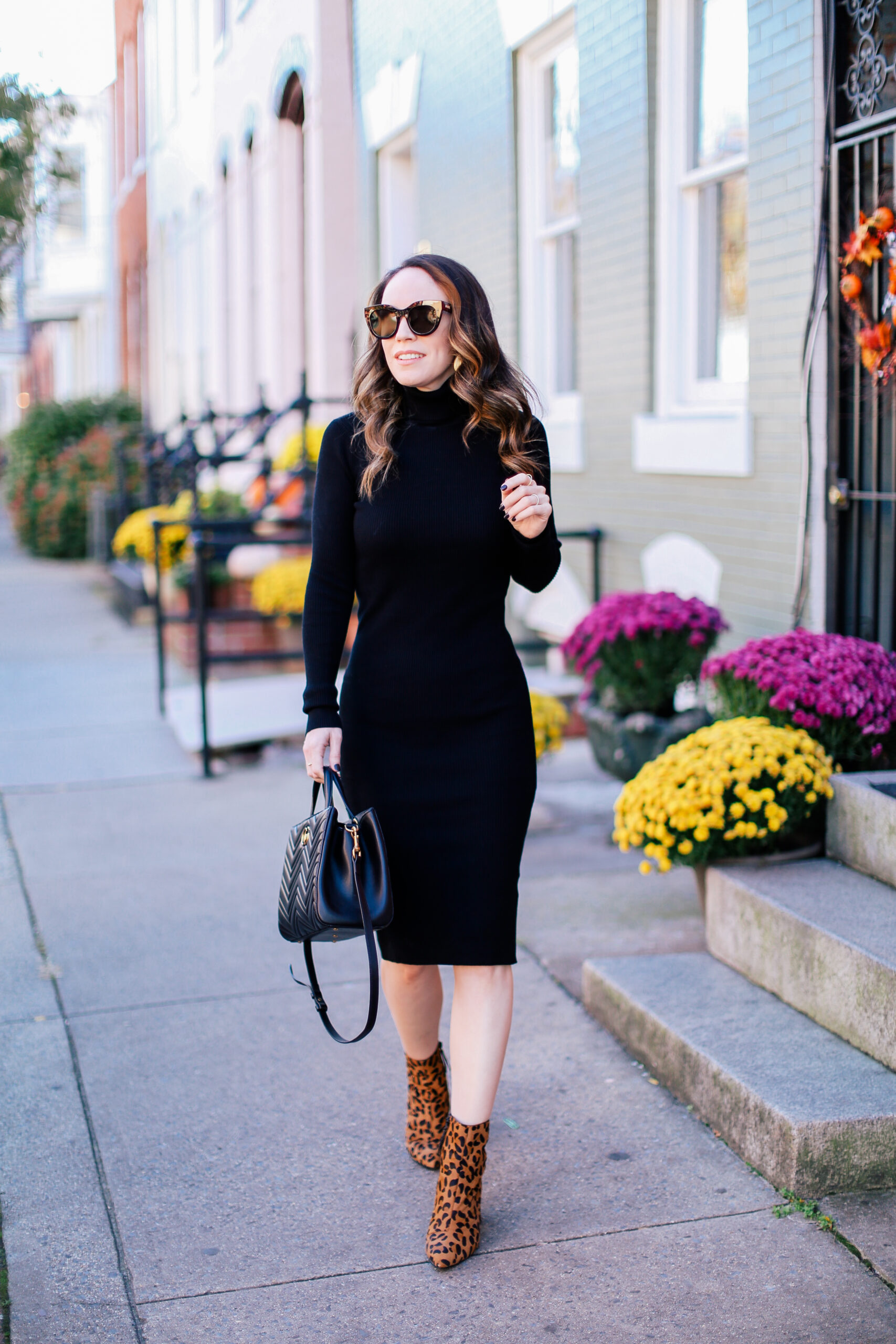 5. Express Turtleneck Dress – The most classic sweater dress and so versatile! I absolutely love this dress.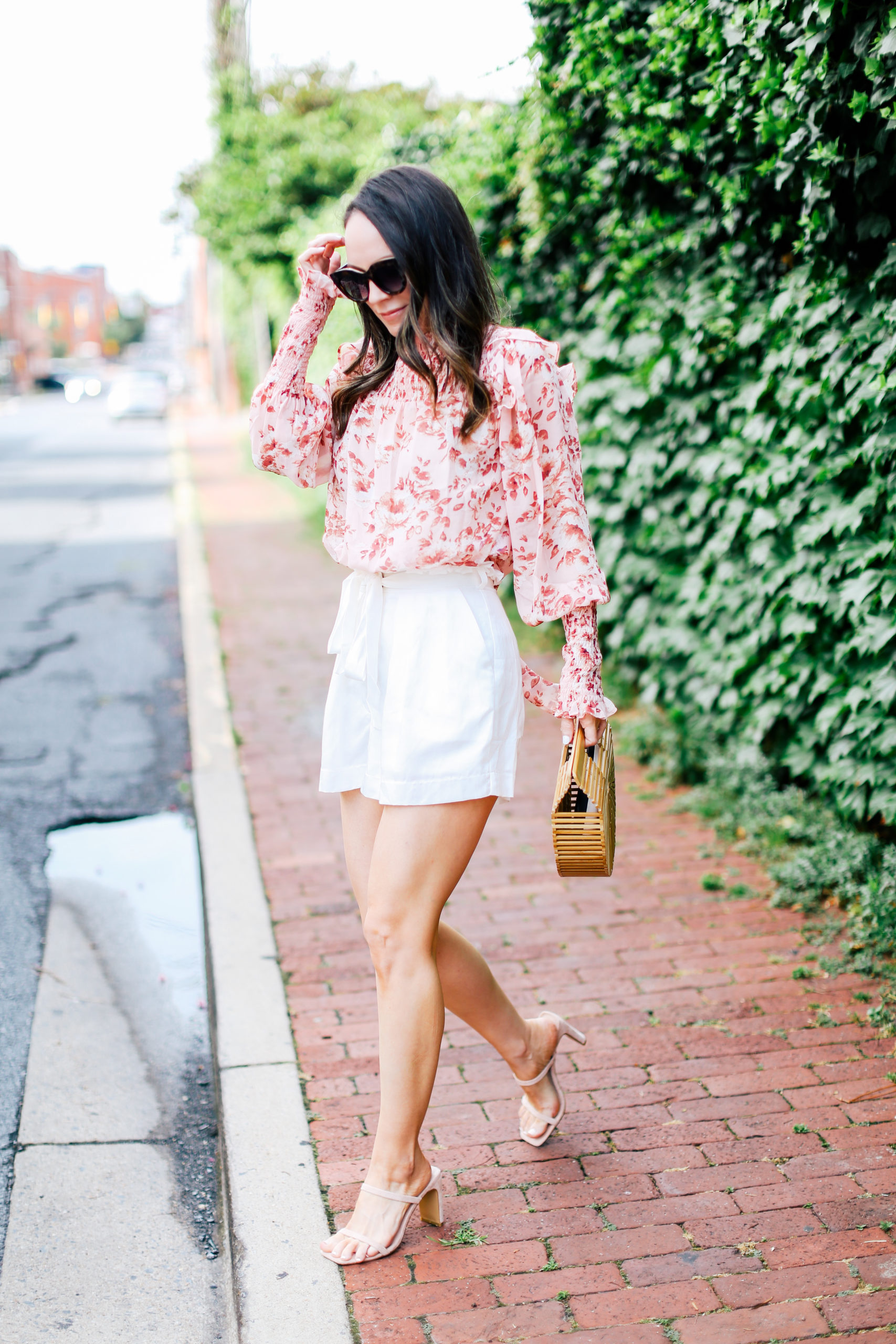 6. Amazon heels – These were such a simple pair of sandals but they truly go with almost any outfit. The two straps and subtle pinkish nude color make them easy to wear with anything.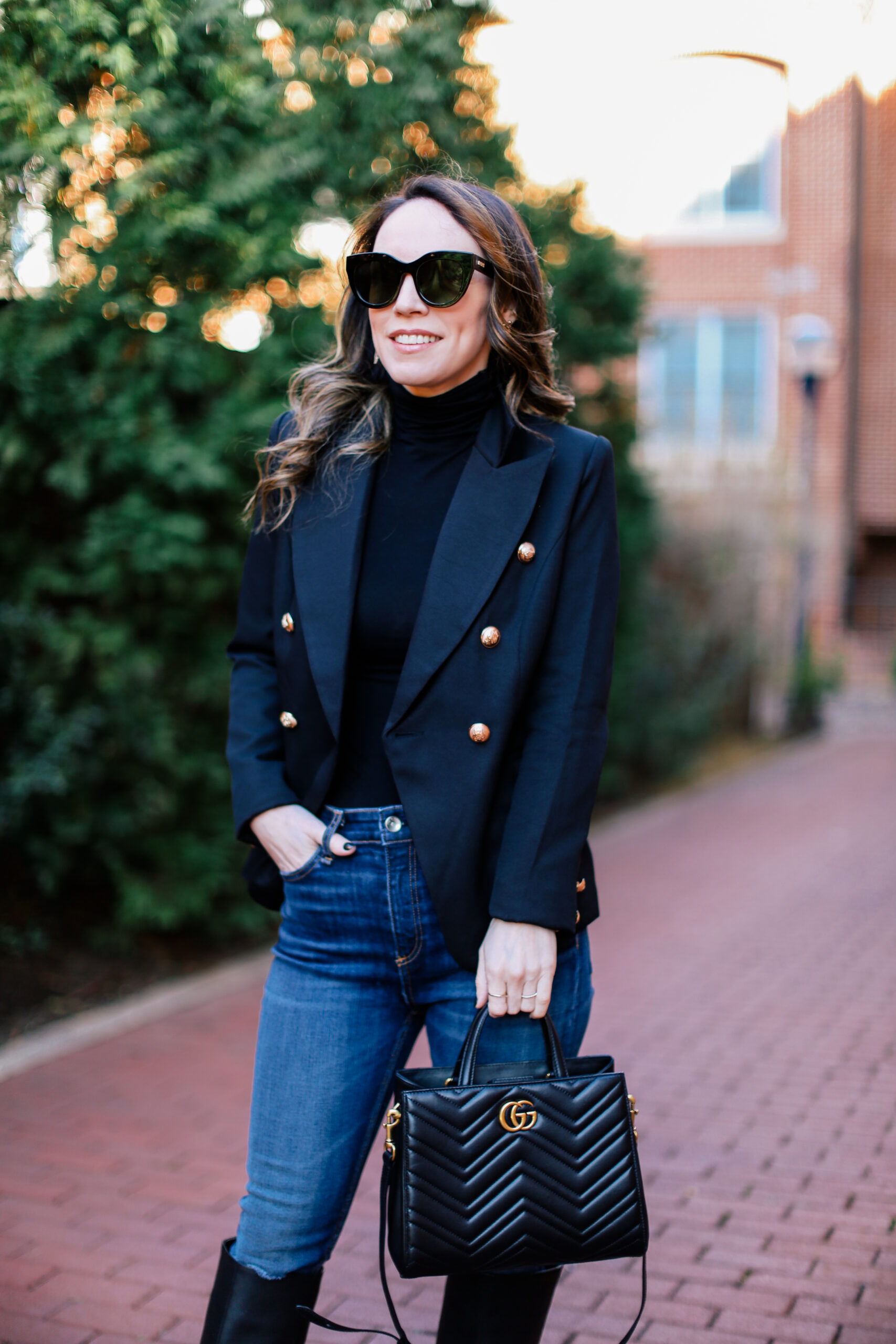 7. Lioness blazer – This blazer looks so similar to the Balmain designer version but at a fraction of the price. I love how it makes a bold statement and the fit is so flattering.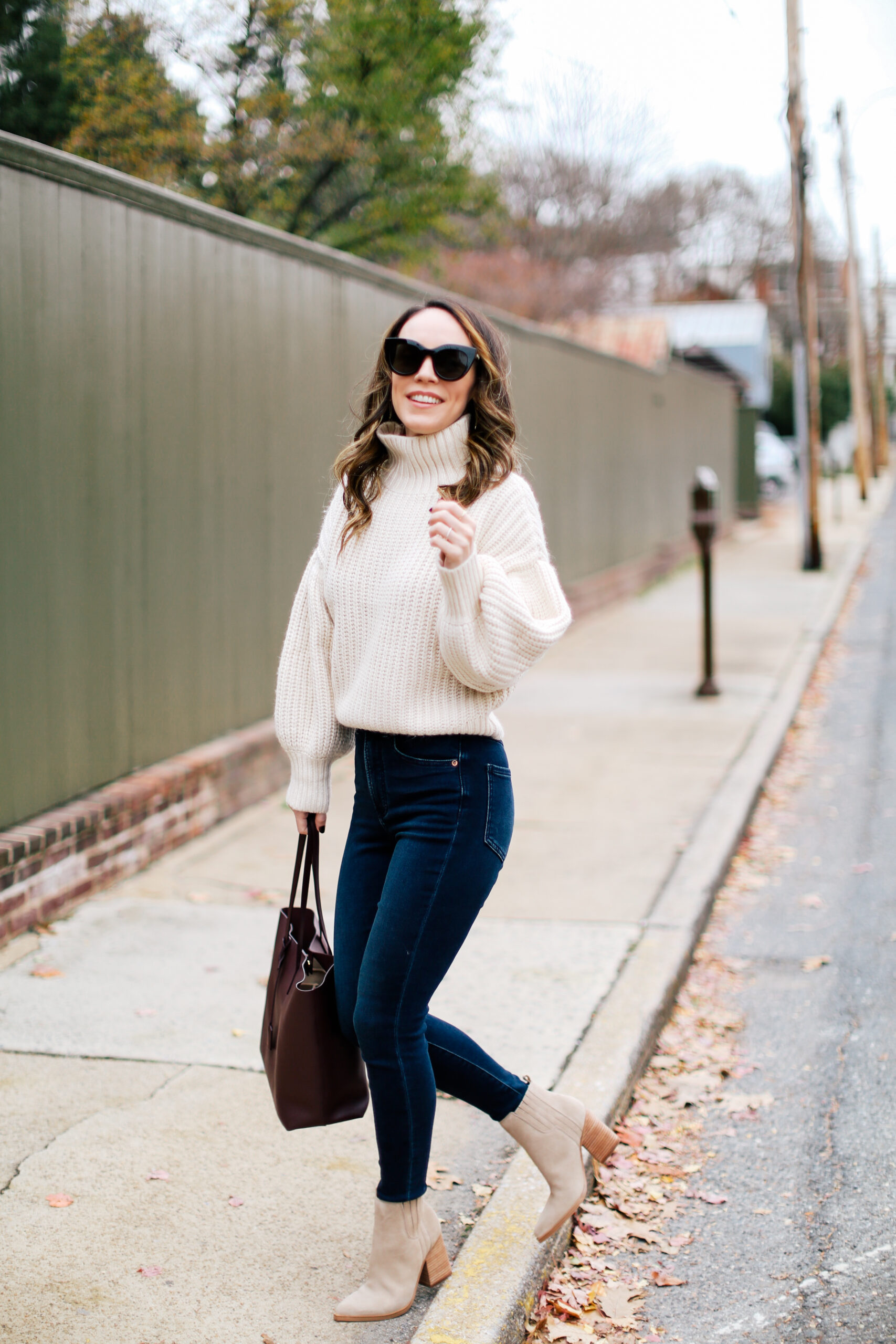 8. Marc Fisher boots – Between the color and pointy toe, these boots are a wardrobe staple for me. They look great with jeans or dresses and are so comfortable.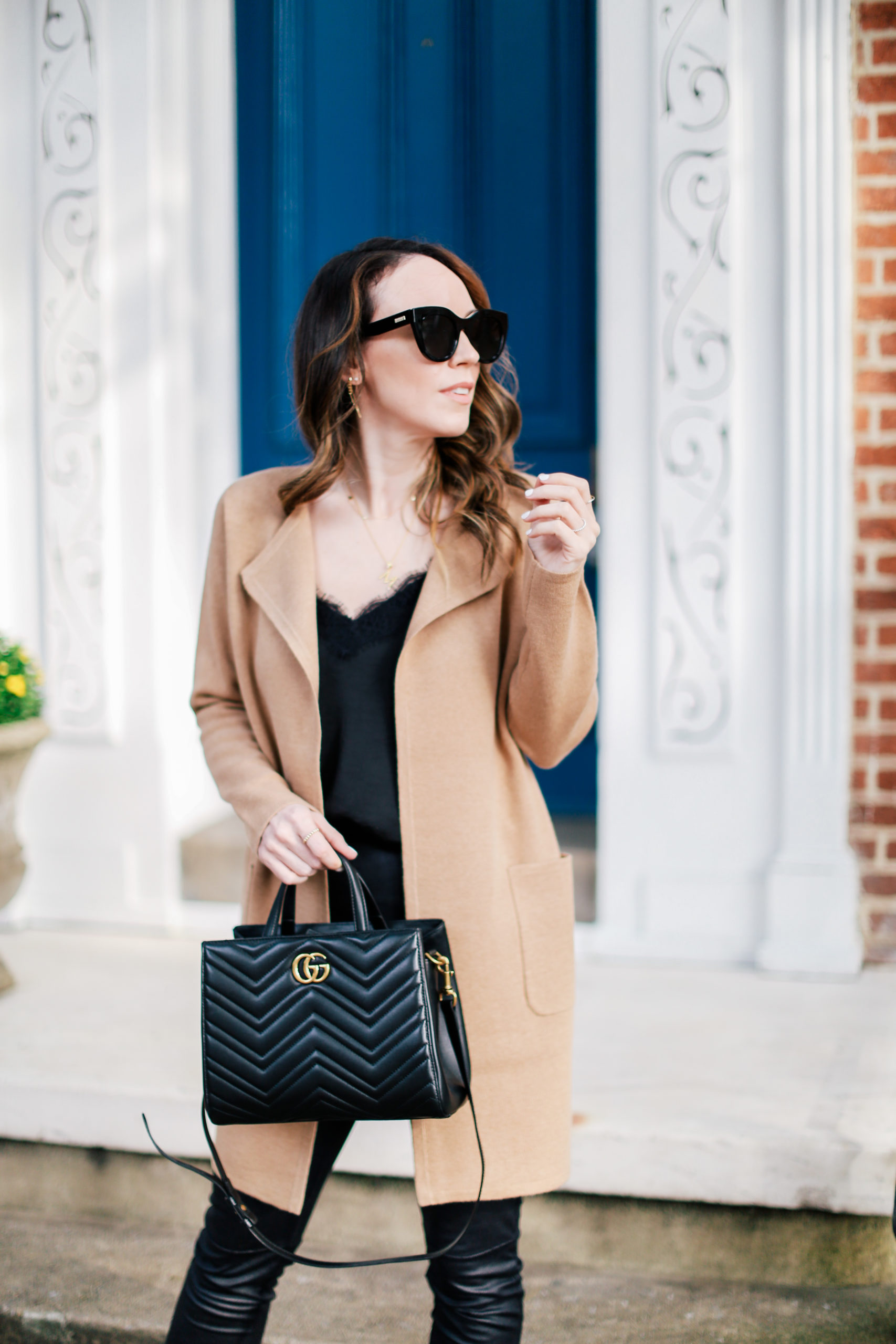 9. J.Crew Juliette Cardigan – This pick should be no surprise because I was constantly styling this cardigan a million different ways during the fall. It's a must have and a great wardrobe staple.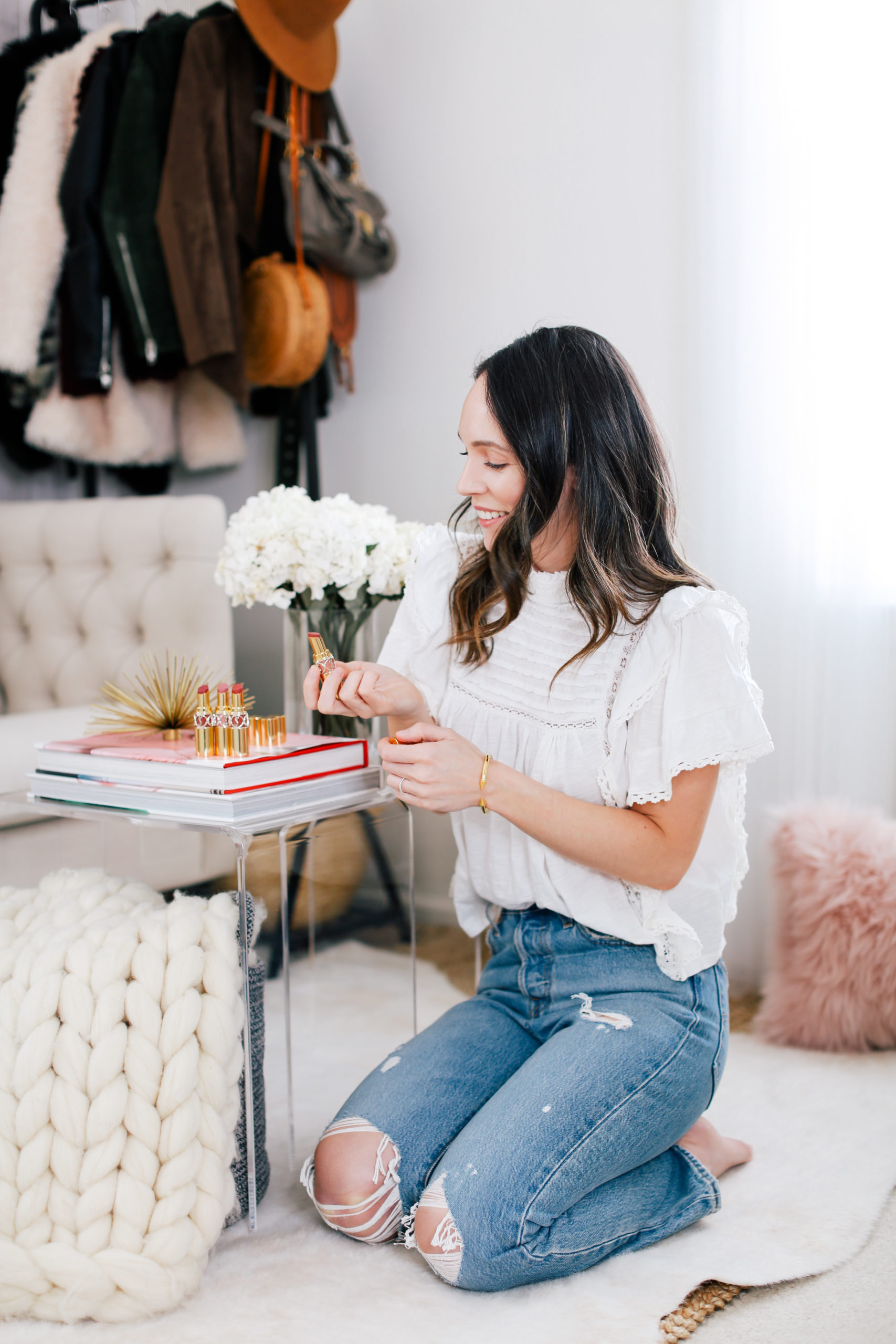 10. Free People Le Femme top – I really love this Free People top and find that it's the perfect white boho top for the spring and summer.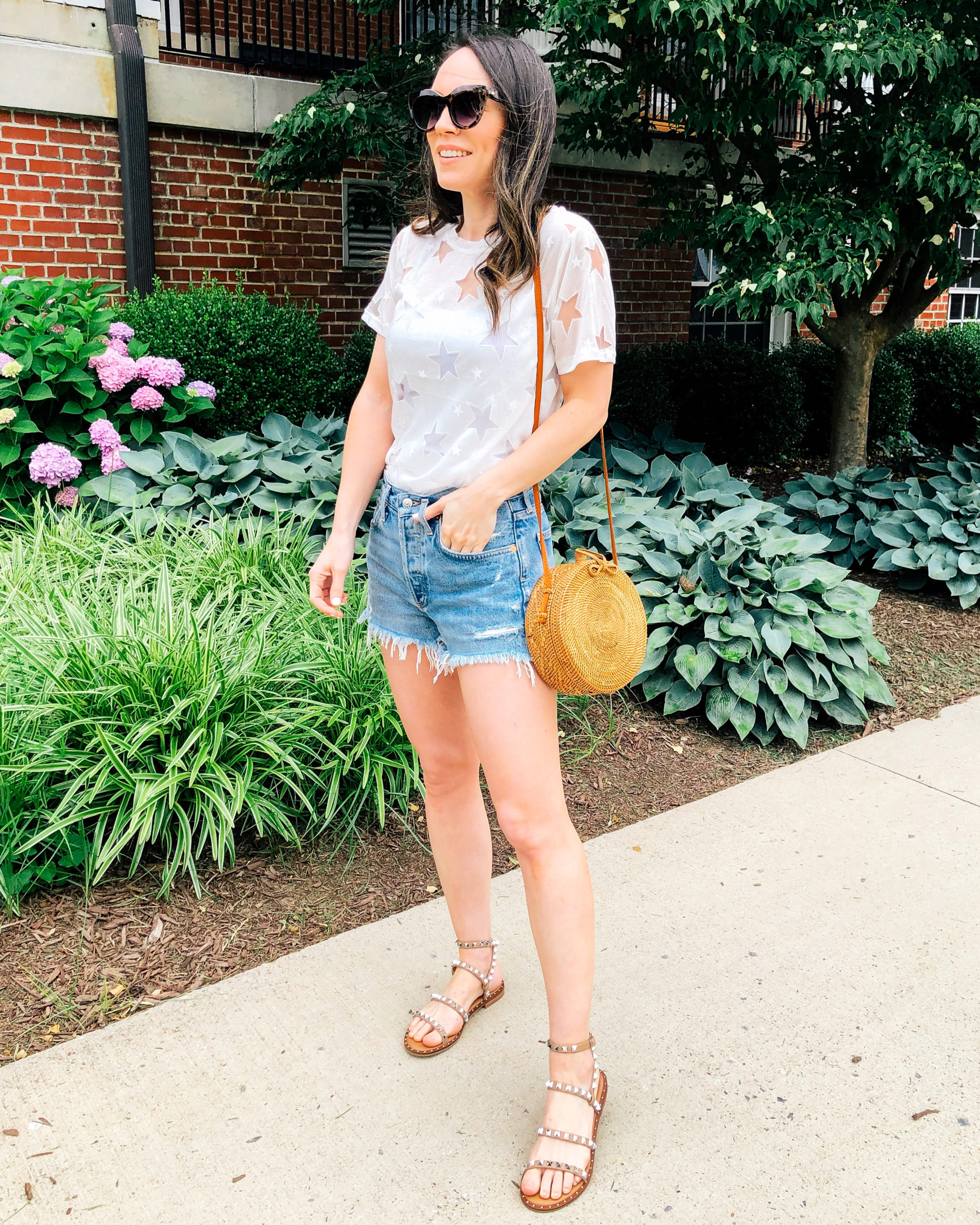 11. Steve Madden sandals – These sandals were so popular this summer and for good reason. I love how flattering they are on the foot and are also incredibly comfortable!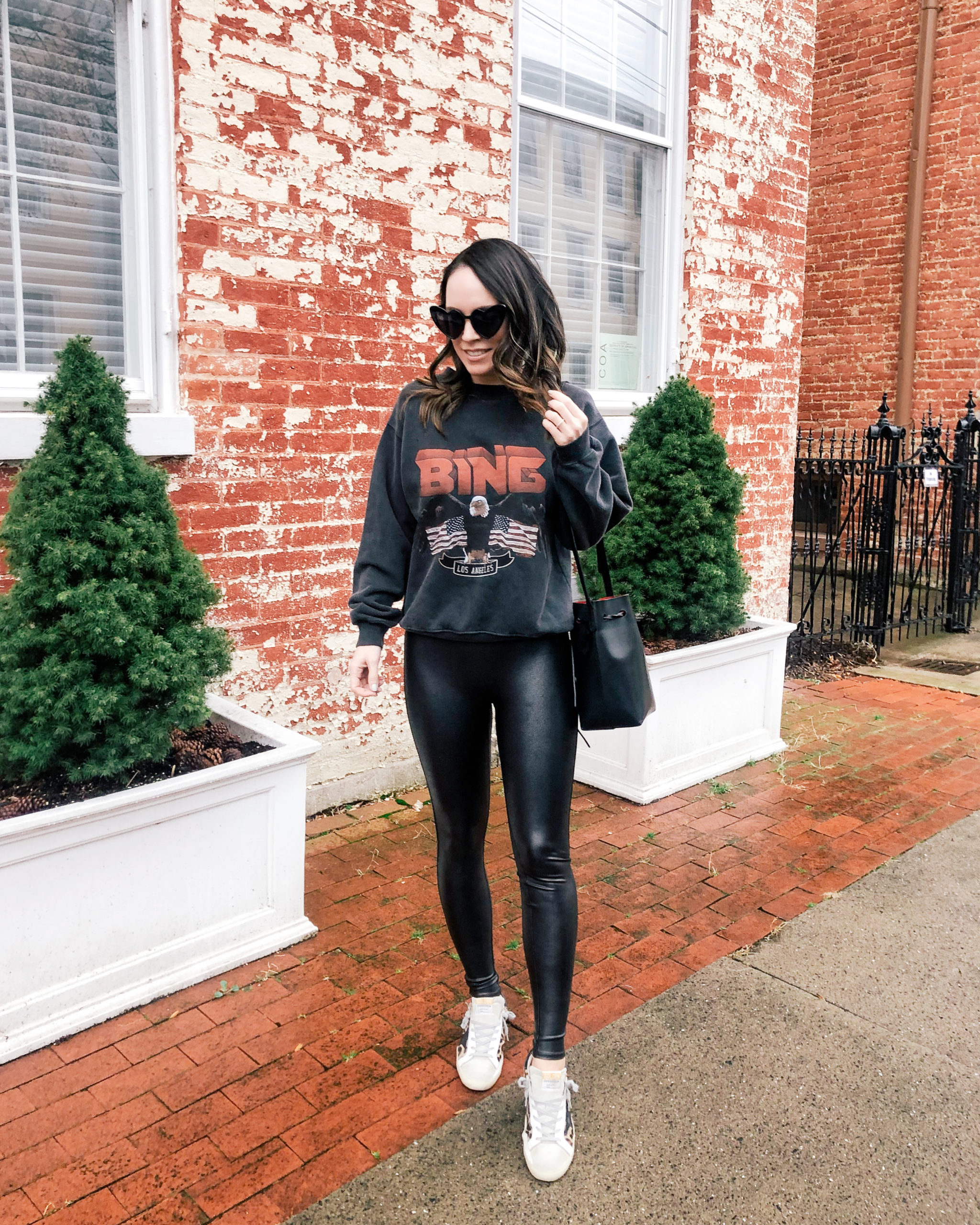 12. Anine Bing sweatshirts – I bought a few more this year because I absolutely LIVE in her sweatshirts. They are lightweight enough to wear in the spring and summer, but perfect for layering under coats in the fall and winter. These are a bit more of a splurge but worth every penny for me.
13. Spanx faux leather leggings – Not a new purchase for sure, but I get so much use out of my Spanx faux leather leggings every year.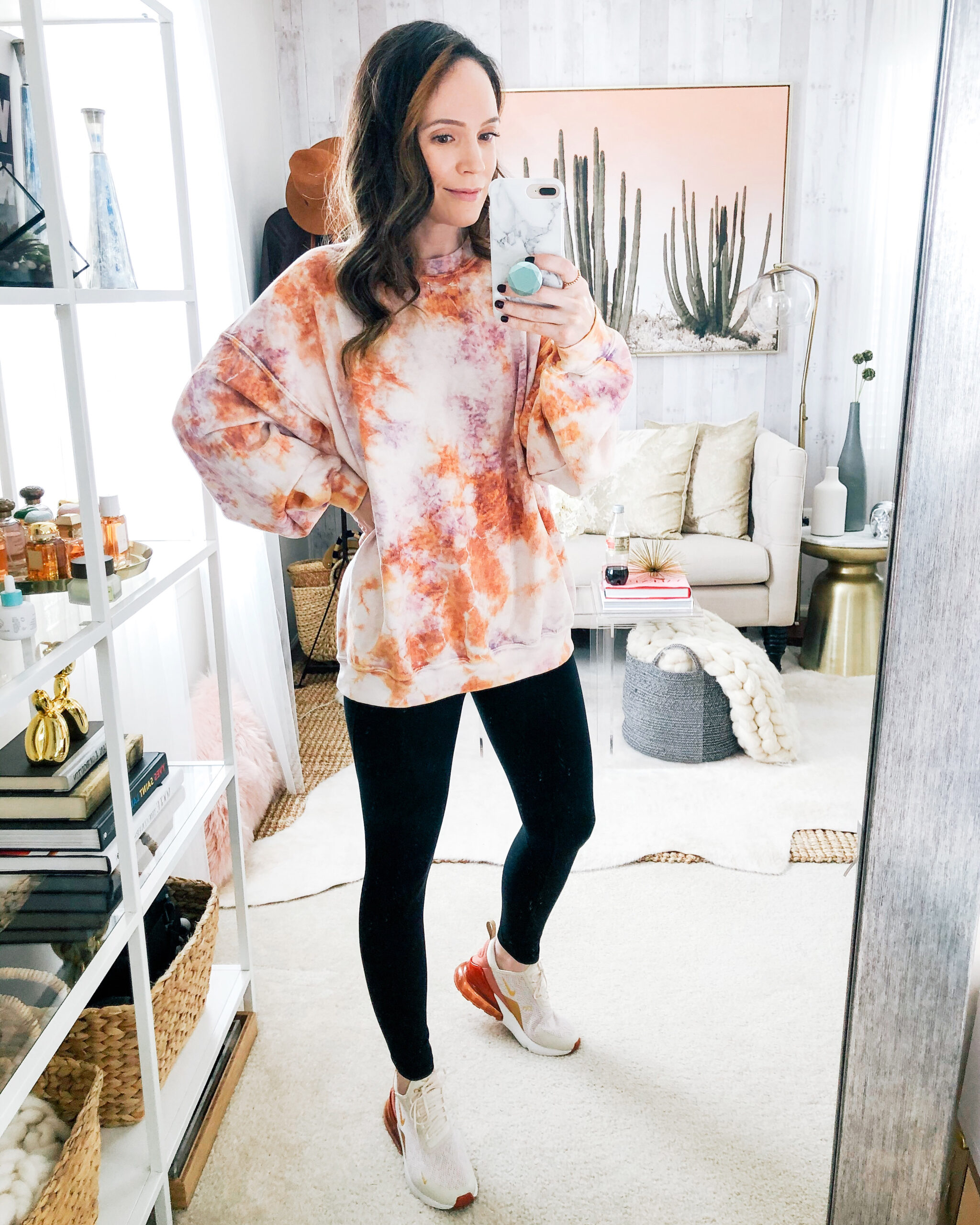 14. Urban Outfitters sweatshirt – For some reason, this sweatshirt became an instant favorite because it is SO comfortable. It's just oversized enough without begin too big.
15. Zella leggings – A great classic pair of black leggings and the length is perfect for my short inseam.
16. Nike Air Max 270 sneakers – Now I get the hype with these sneakers and definitely foresee myself buying more colors. They are SO comfortable and I wear with just about once a week.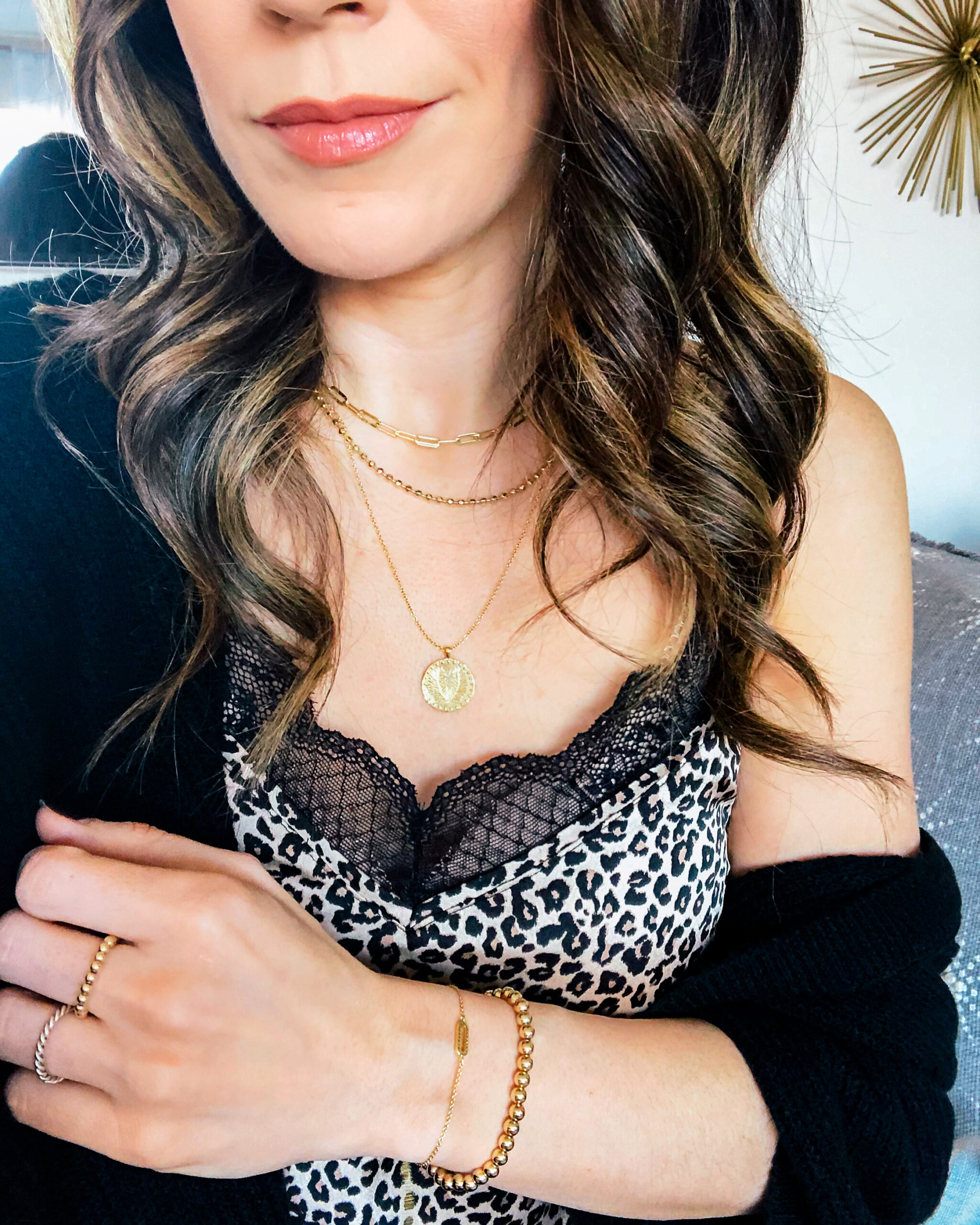 17. Jennifer Zeuner necklace – I really upped my jewelry game this year and fell in love with so many pieces. However, it was this chain necklace that I love the most and find myself wearing almost every day. It's the perfect length (and adjustable) and looks great alone or layered with other necklaces.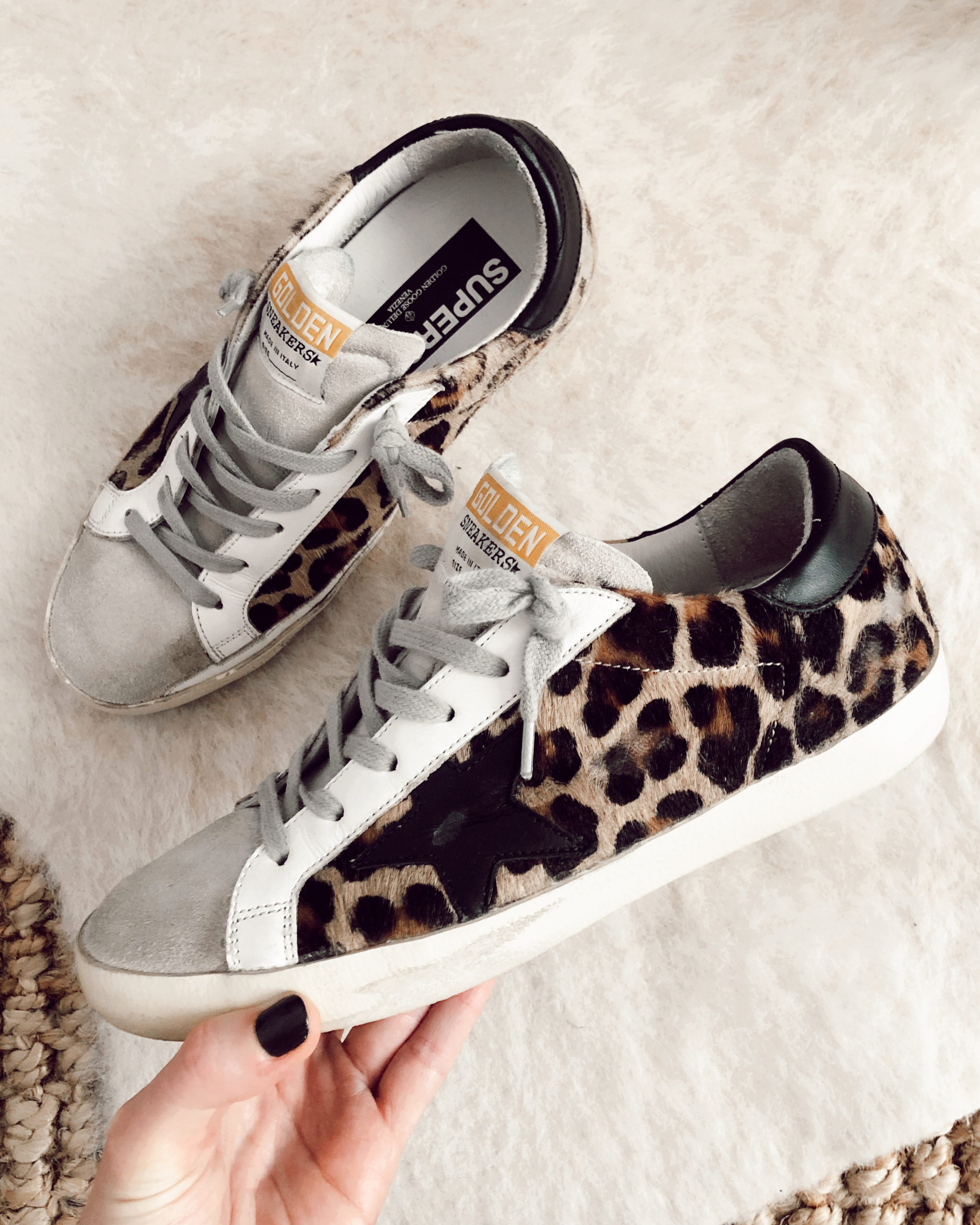 18. Golden Goose sneakers – Again, not a new purchase but my Golden Goose sneakers will always be a most worn item for me. I have three pairs and definitely plan to buy more in the future. They are so comfortable, look great with so many different outfits and the prints/colors are so fun.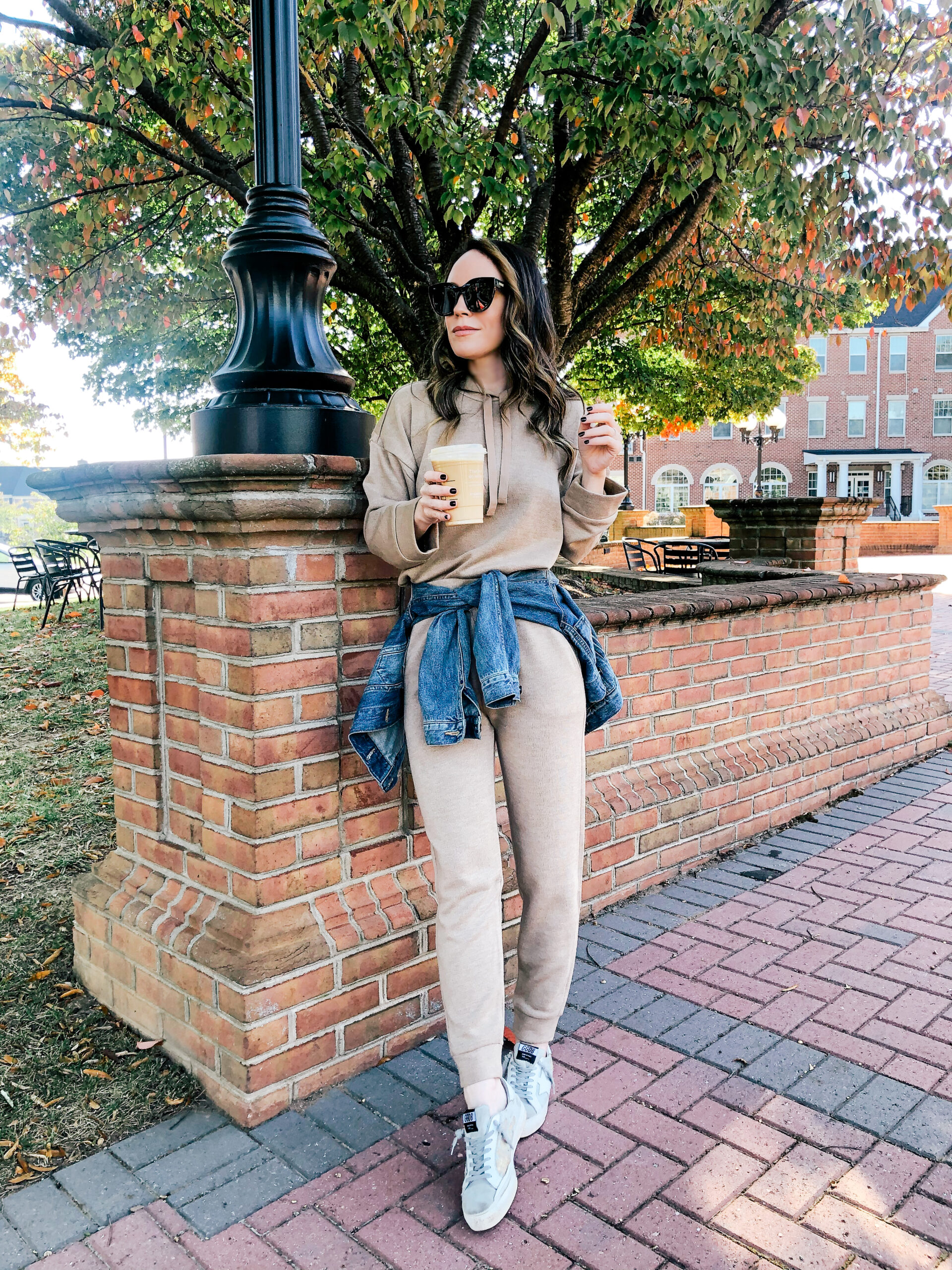 19. Mango loungewear set – I love my loungewear but Mango really has some of the best basic and chic sets. This one in particular is great because it is cozy enough to wear around the house, but perfectly presentable to wear out in public.
20. Honeydew Intimates loungewear sets – I actually don't have many pictures of me in these sets but I constantly share them on my insta-stories. I have 4-5 sets at this point and love all the fun prints.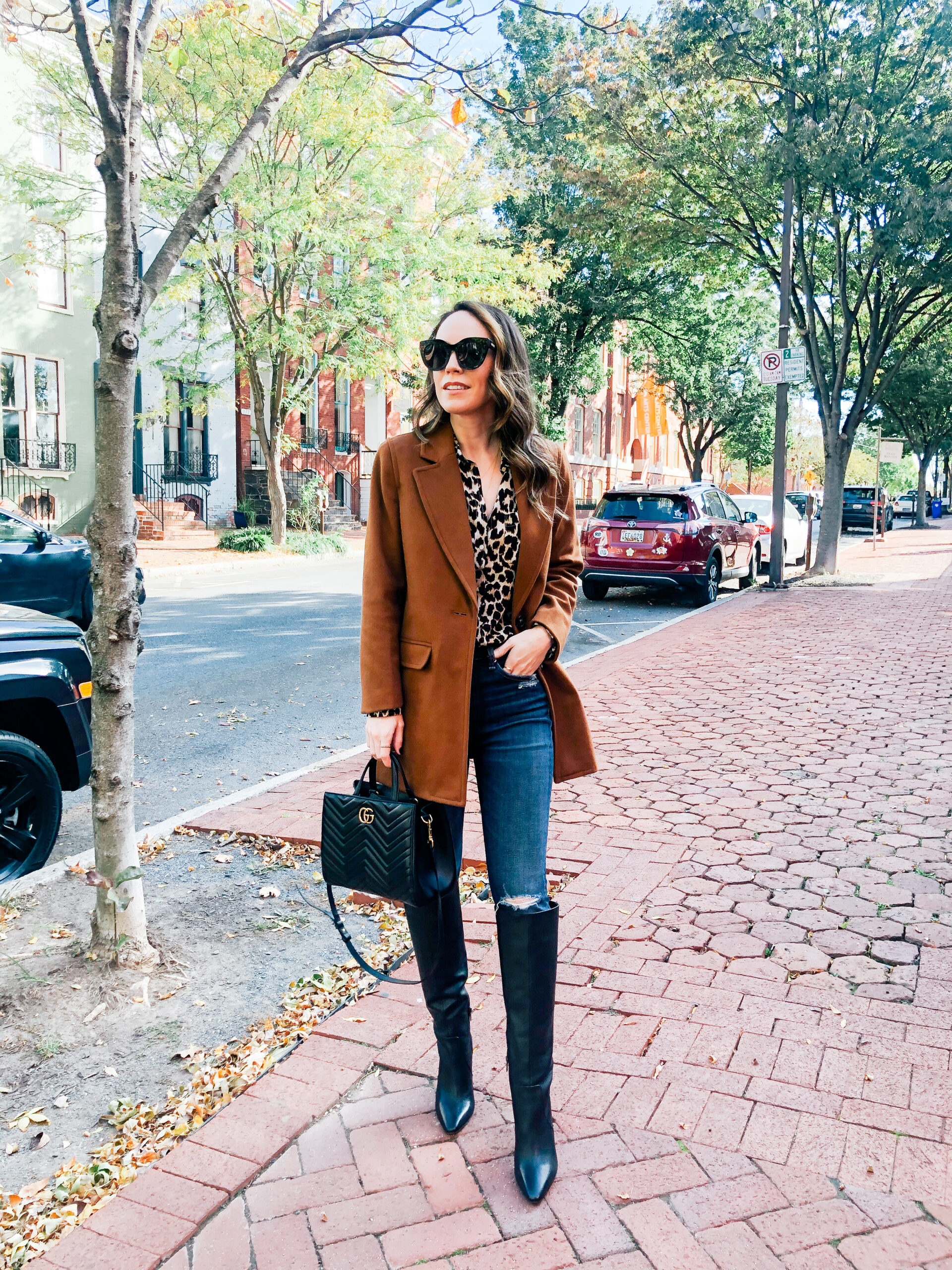 21. Vince Camuto boots – For the price points, these knee high boots are a classic closet staple. They are slim enough to wear with dresses but wide enough to fit over jeans.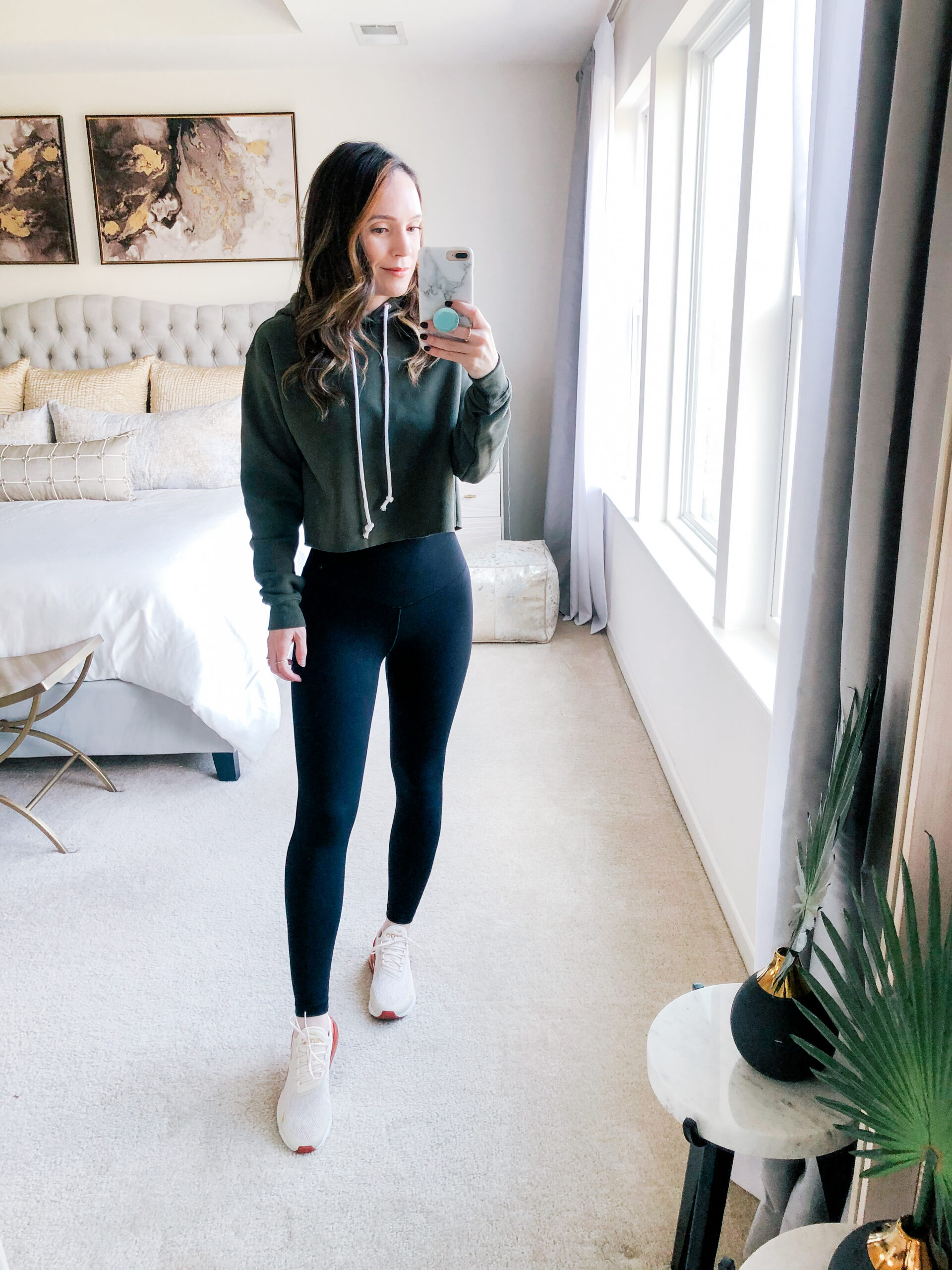 22. Aerie leggings – I discovered Aerie leggings this year and LOVE the fit.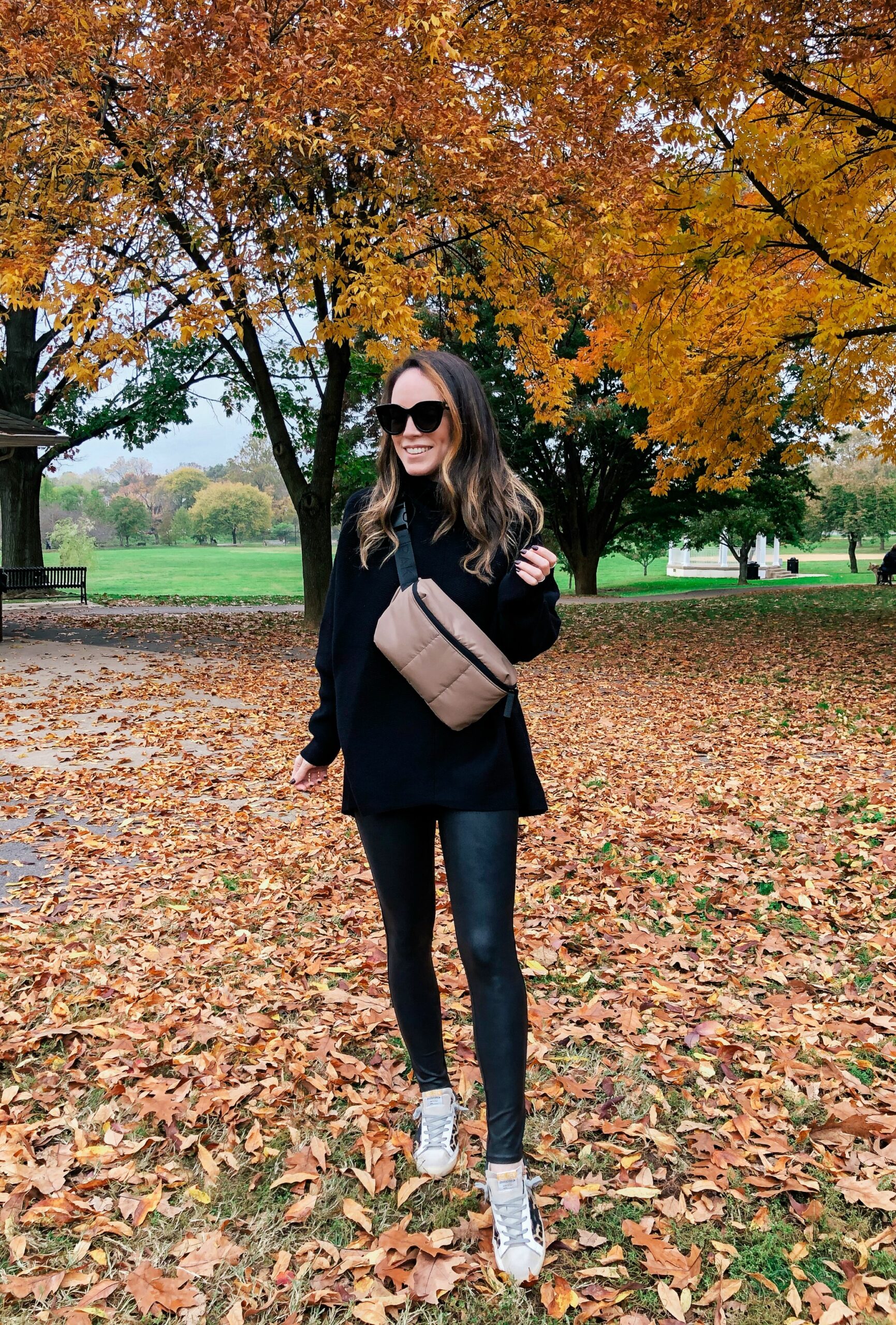 23. Amazon sweater – Yup. Had to include this sweater because I wear it more than I would like to admit. LOL It's the perfect oversized tunic.
24. Belt bag – Didn't think I was a belt bag gal, but here I am. And this one was by far my most worn of the year.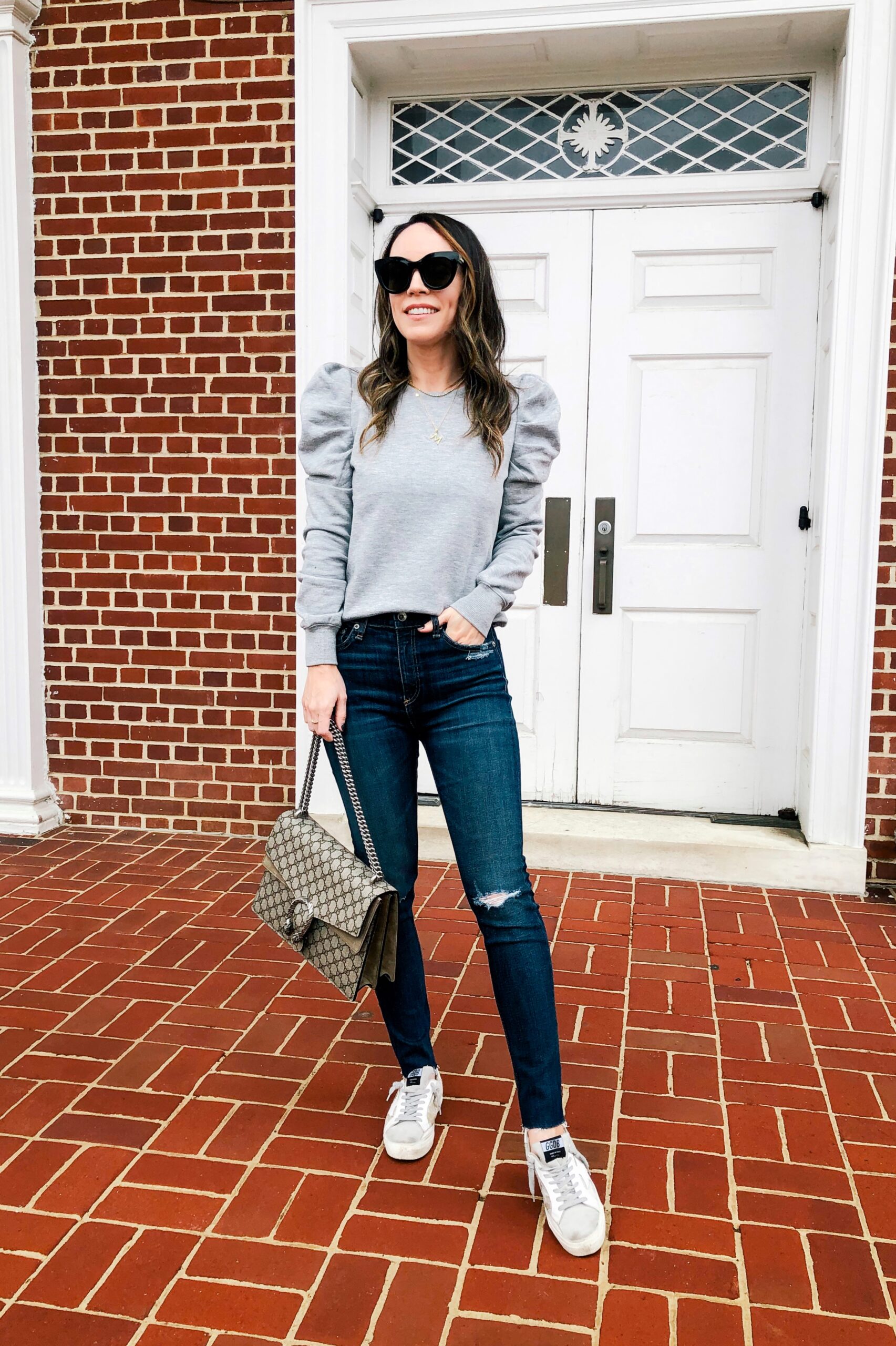 25. Rebecca Minkoff sweatshirt – I have multiple colors in this sweatshirt and love the puffed sleeve detail. It's as comfortable as a regular sweatshirt but looks so much more chic.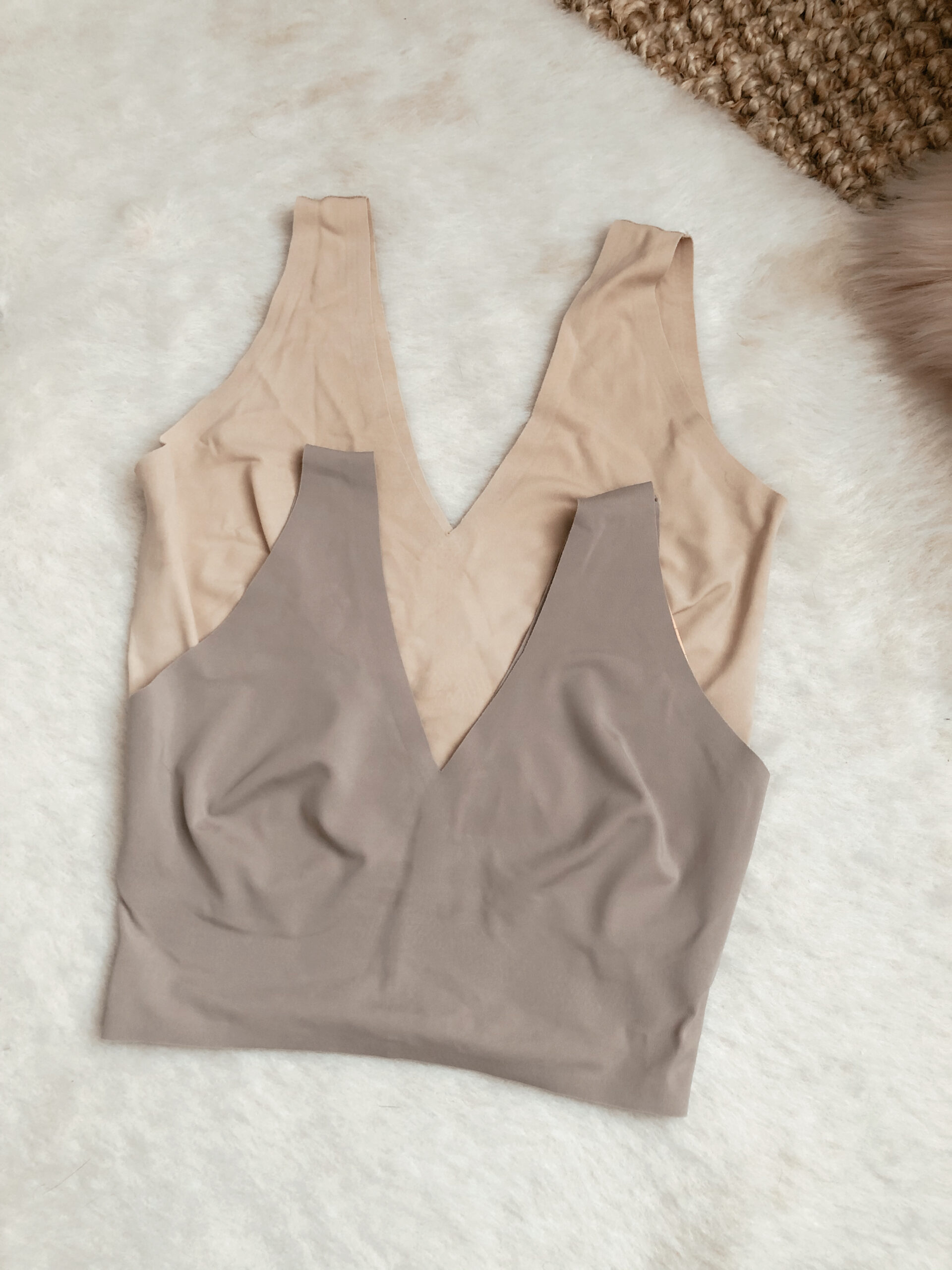 26. True and Co. bras – BEST wireless bras ever. So much support and incredibly comfortable.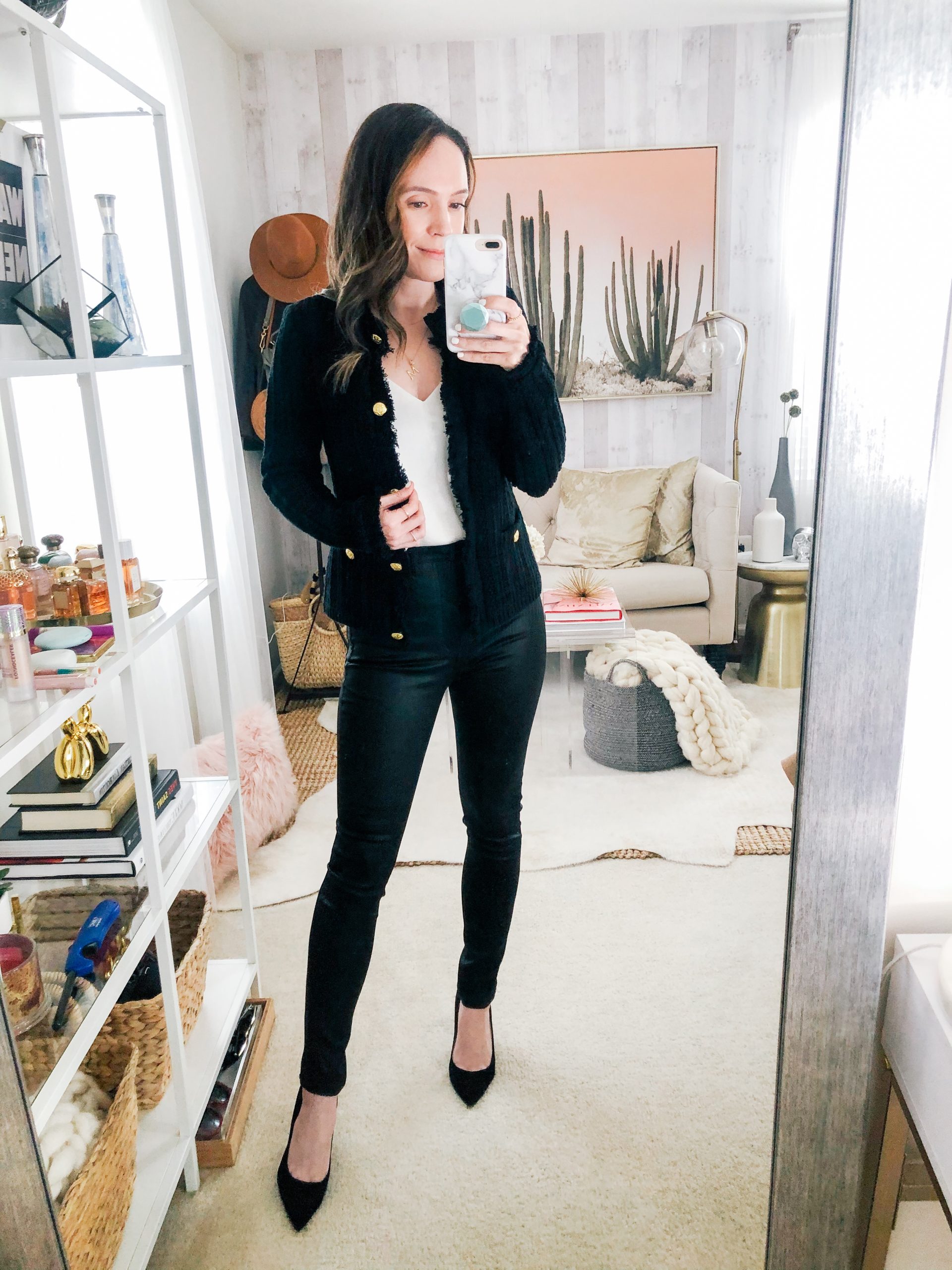 27. Express coated jeans – I never knew Express made such great denim but this year two of their styles made my Best of 2020 list. This coated pair is a less expensive alternative to leather pants.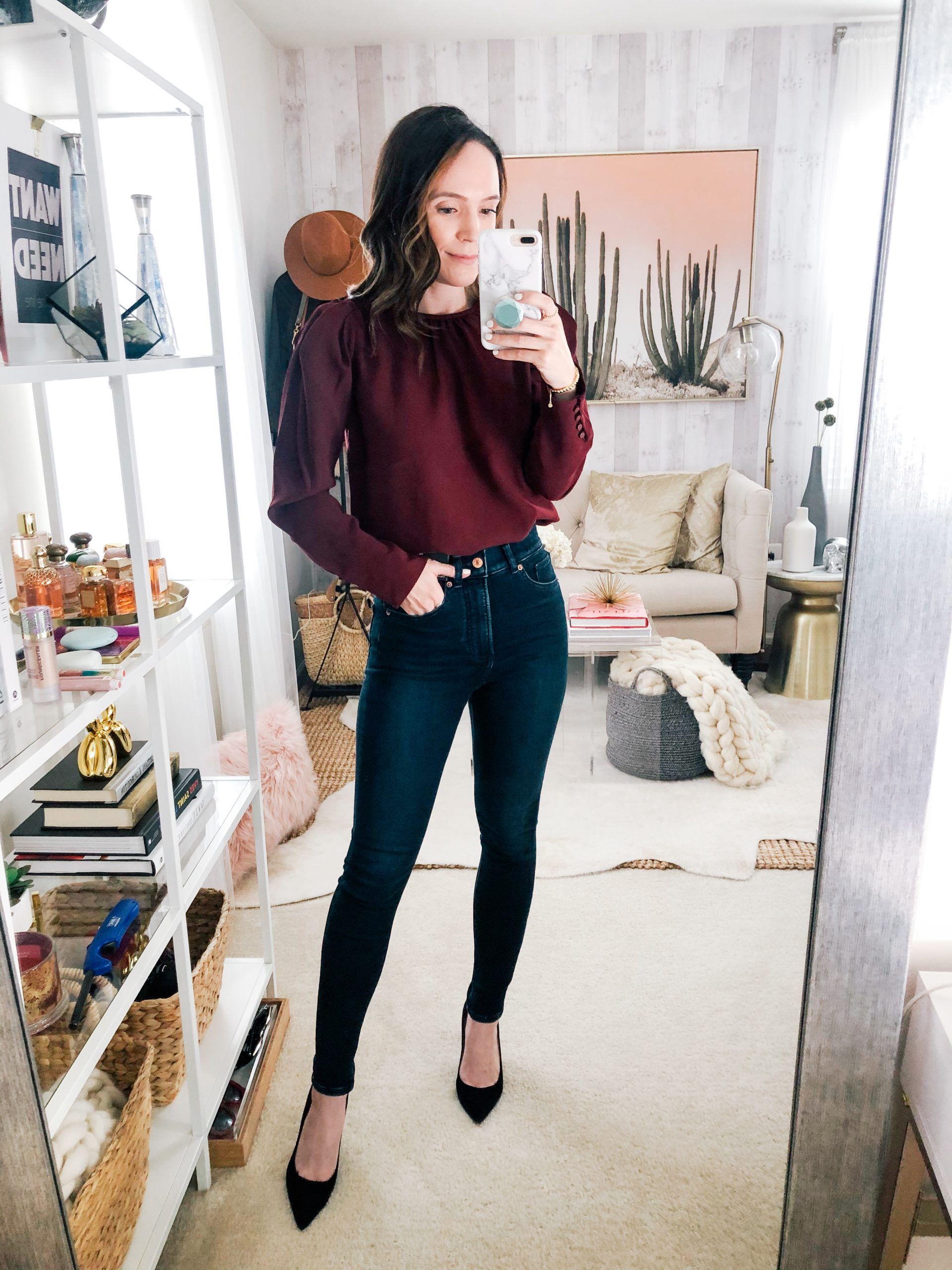 28. Express dark denim – This high waisted pair is so slimming, flattering and comfortable.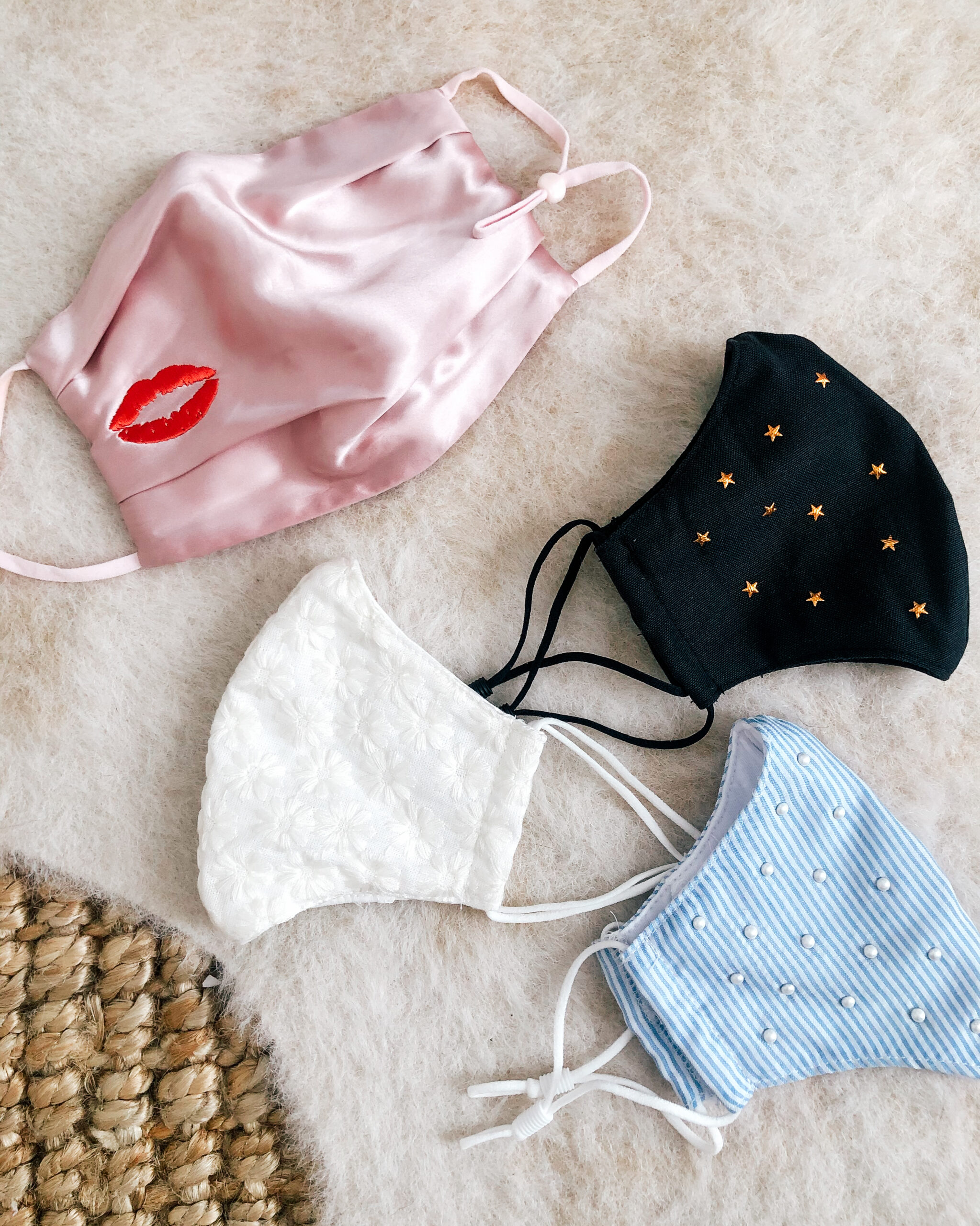 29. Face masks – It would not be 2020 without mentioning face masks which has become the norm. My faves are this silk one, this brand and am loving this small Etsy shop too for my  masks.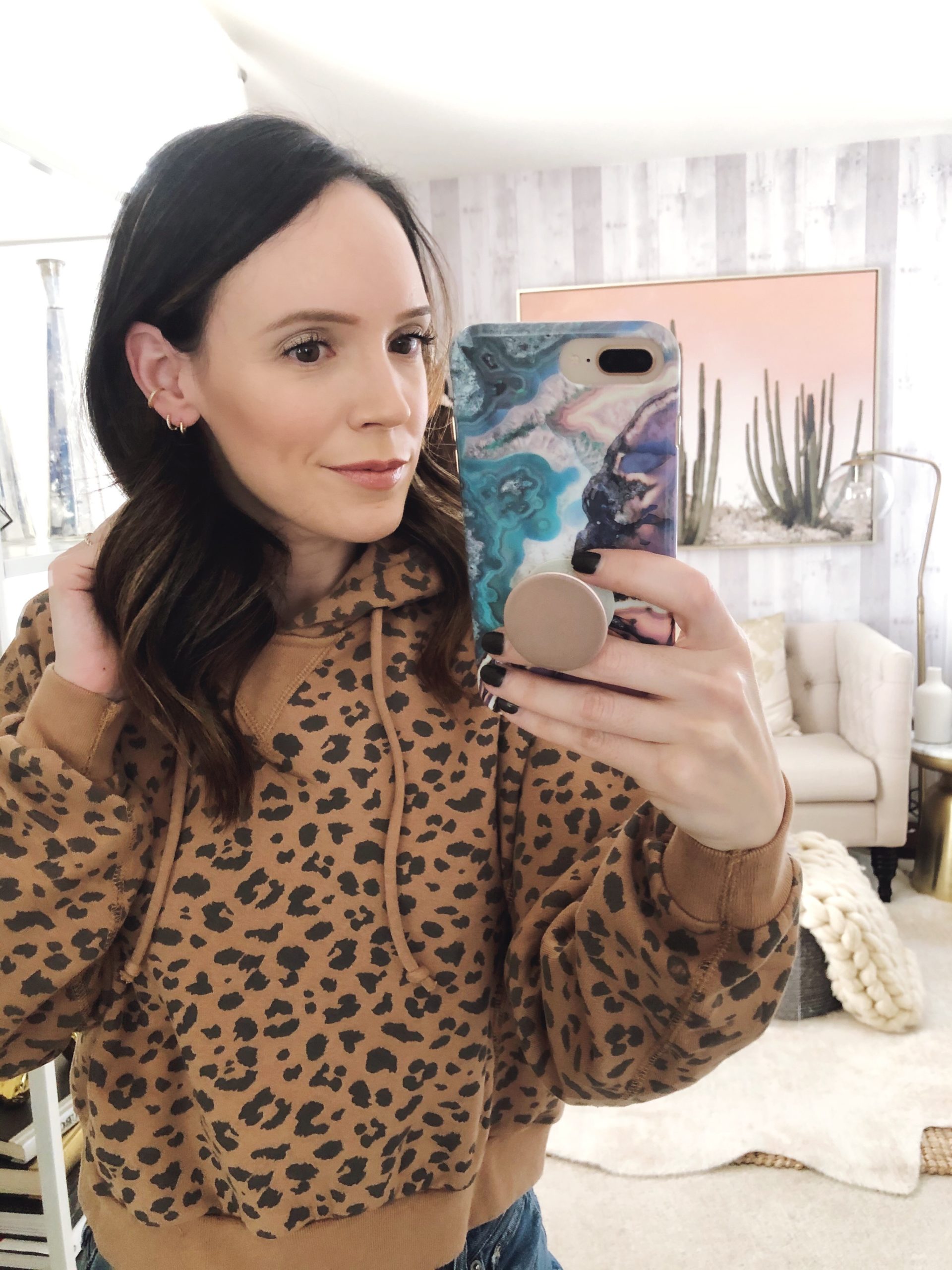 30. Ear huggies – I switch up my earrings every day but I wear my ear huggies the most. They are super comfortable and never irritate my ears.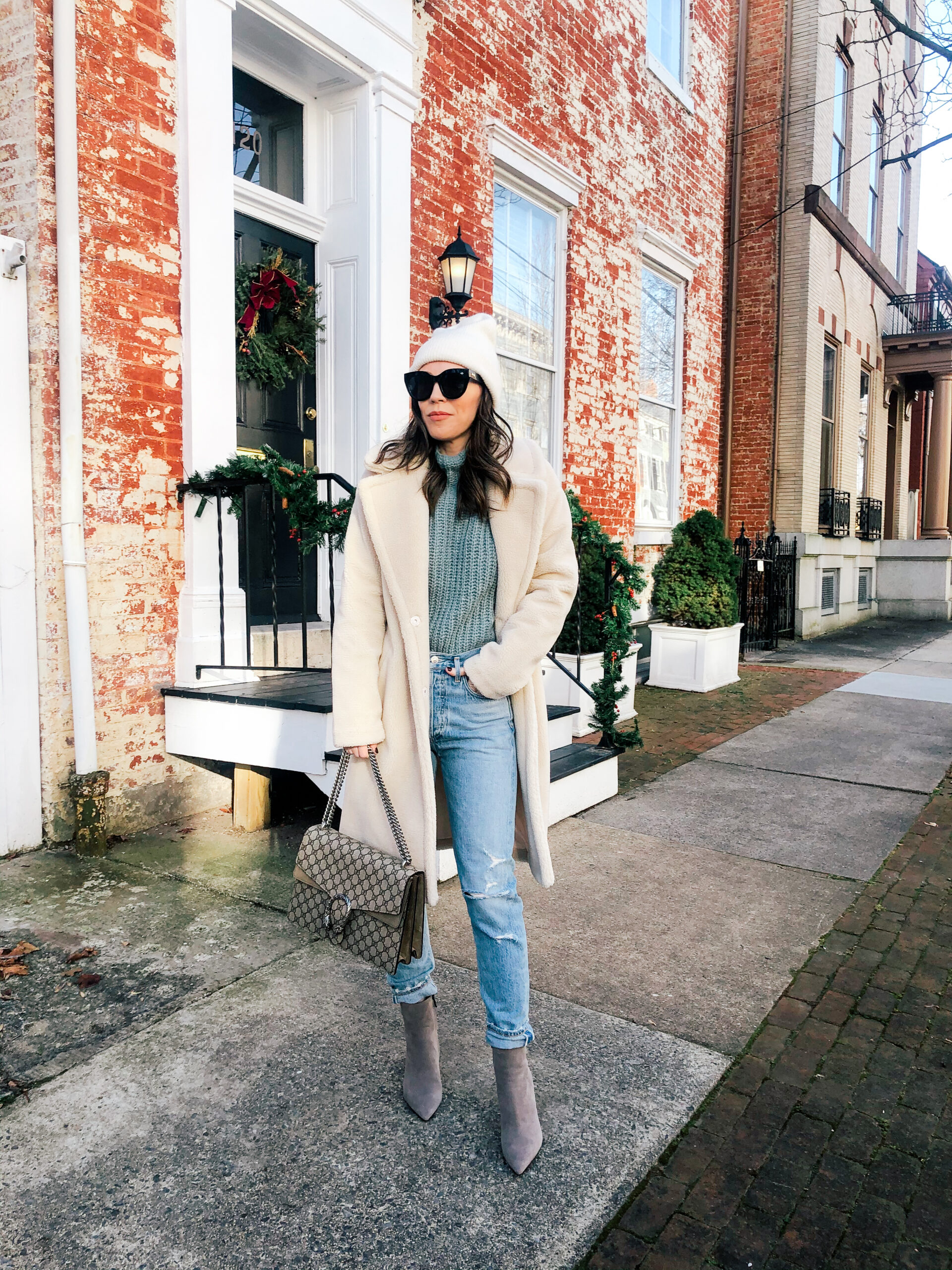 31. Express sherpa coat – This was a last minute addition but this sherpa coat is THE BEST. It's so warm, the fit is perfectly oversized and the color is the most gorgeous shade of winter white.
There you have it! My favorite fashion items from 2020. Stay tuned because I will be rounding up the most purchased items from my blog this year and many of these items are on that list because clearly so many of you loved them too! What were some of your favorite fashion items from this past year?