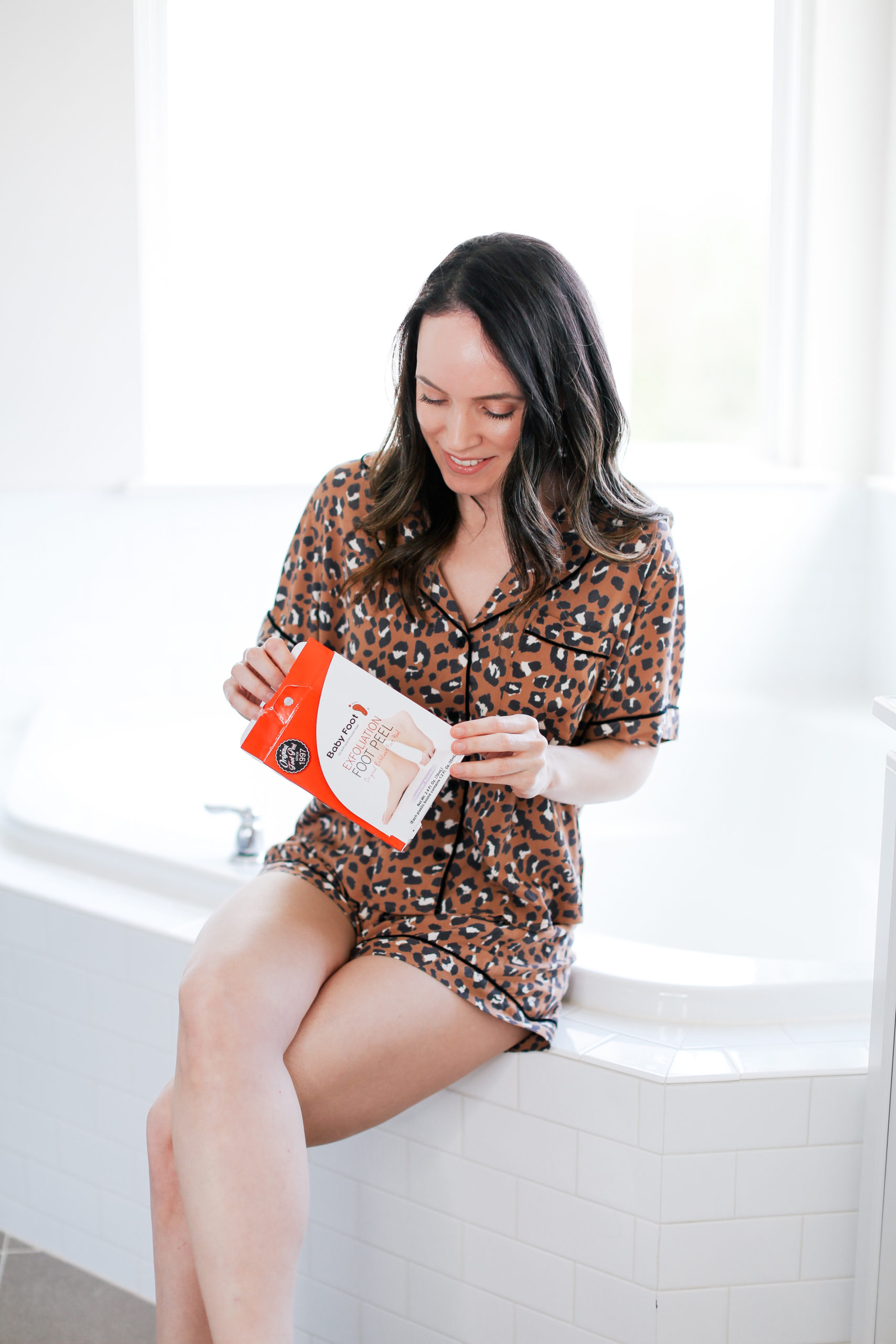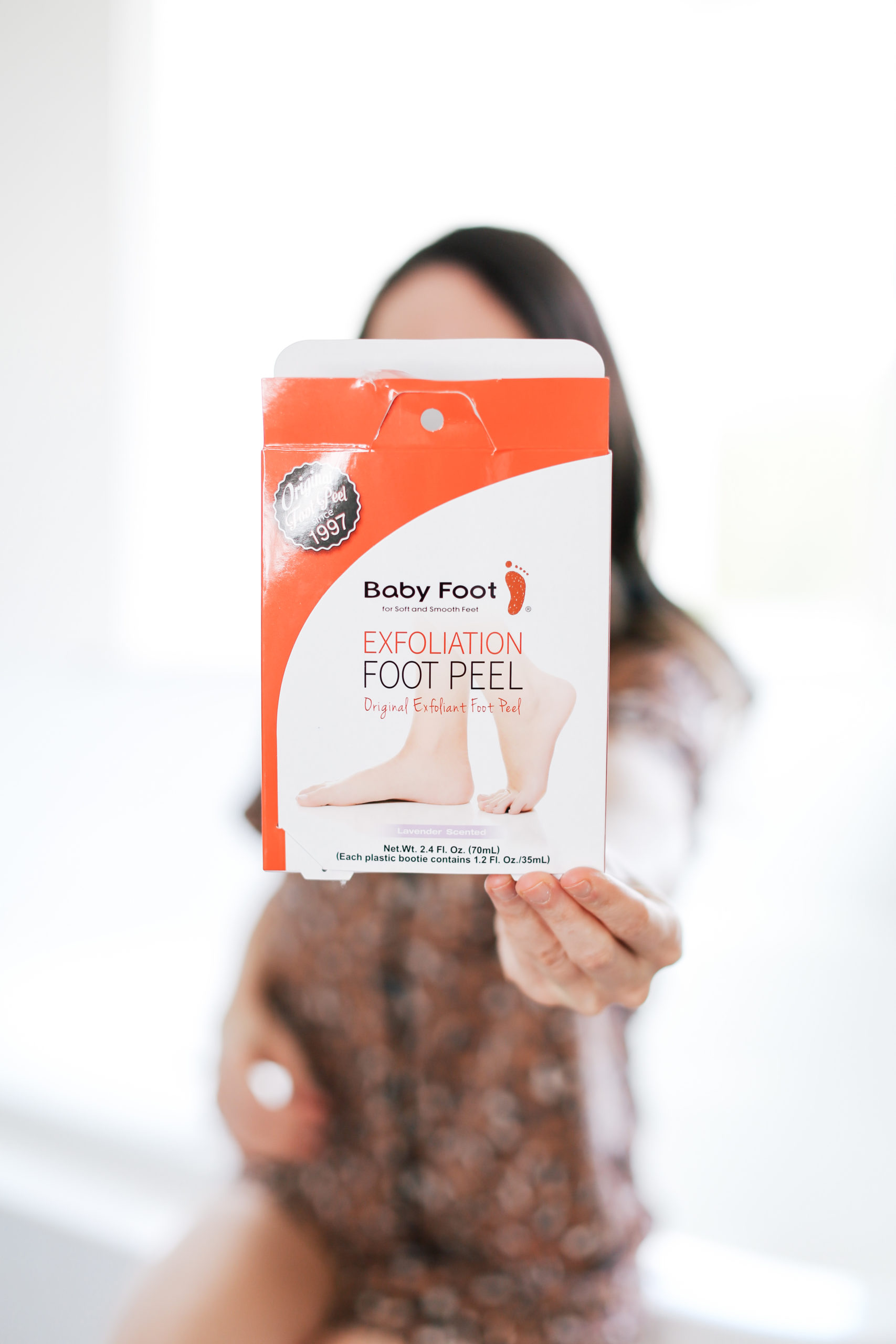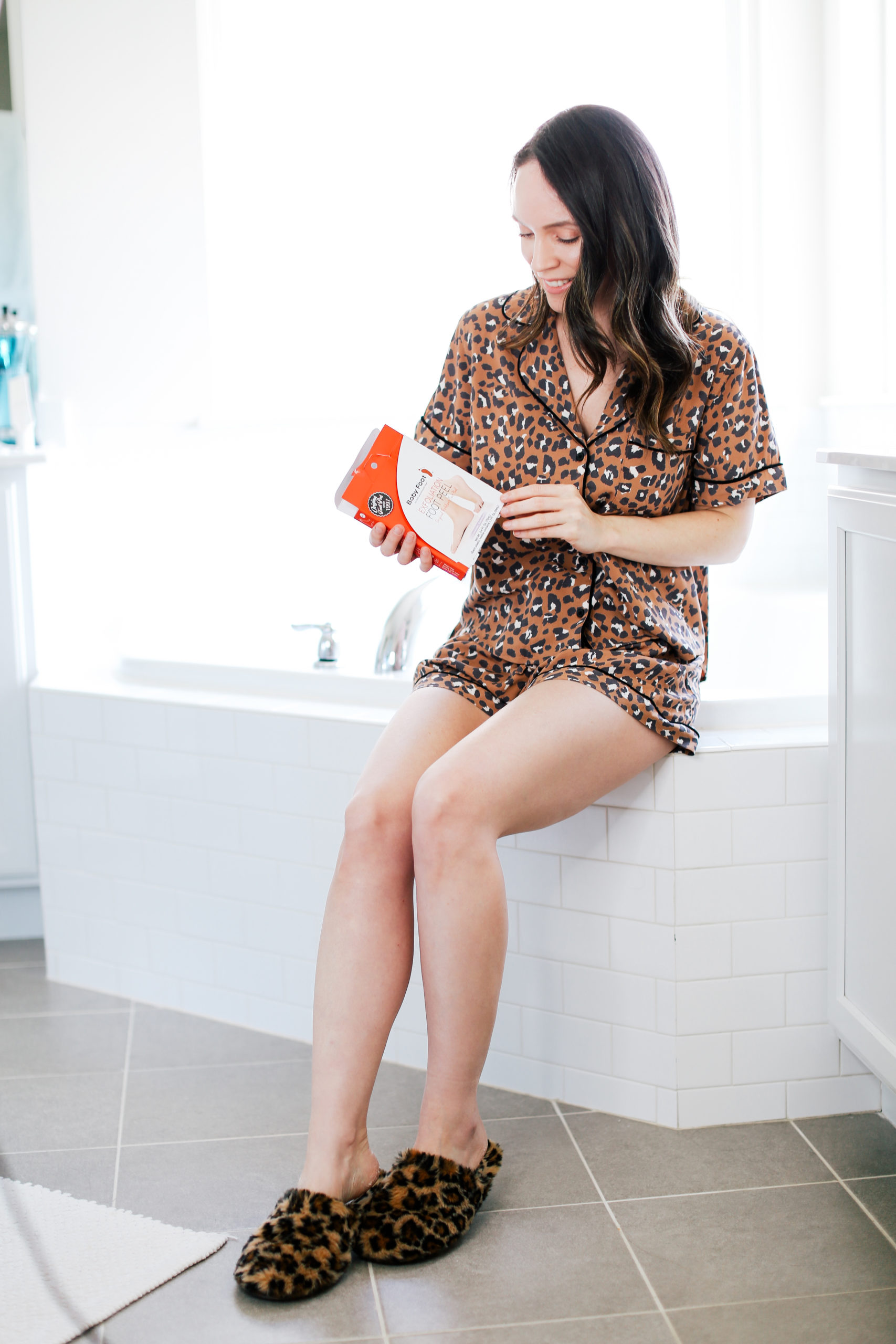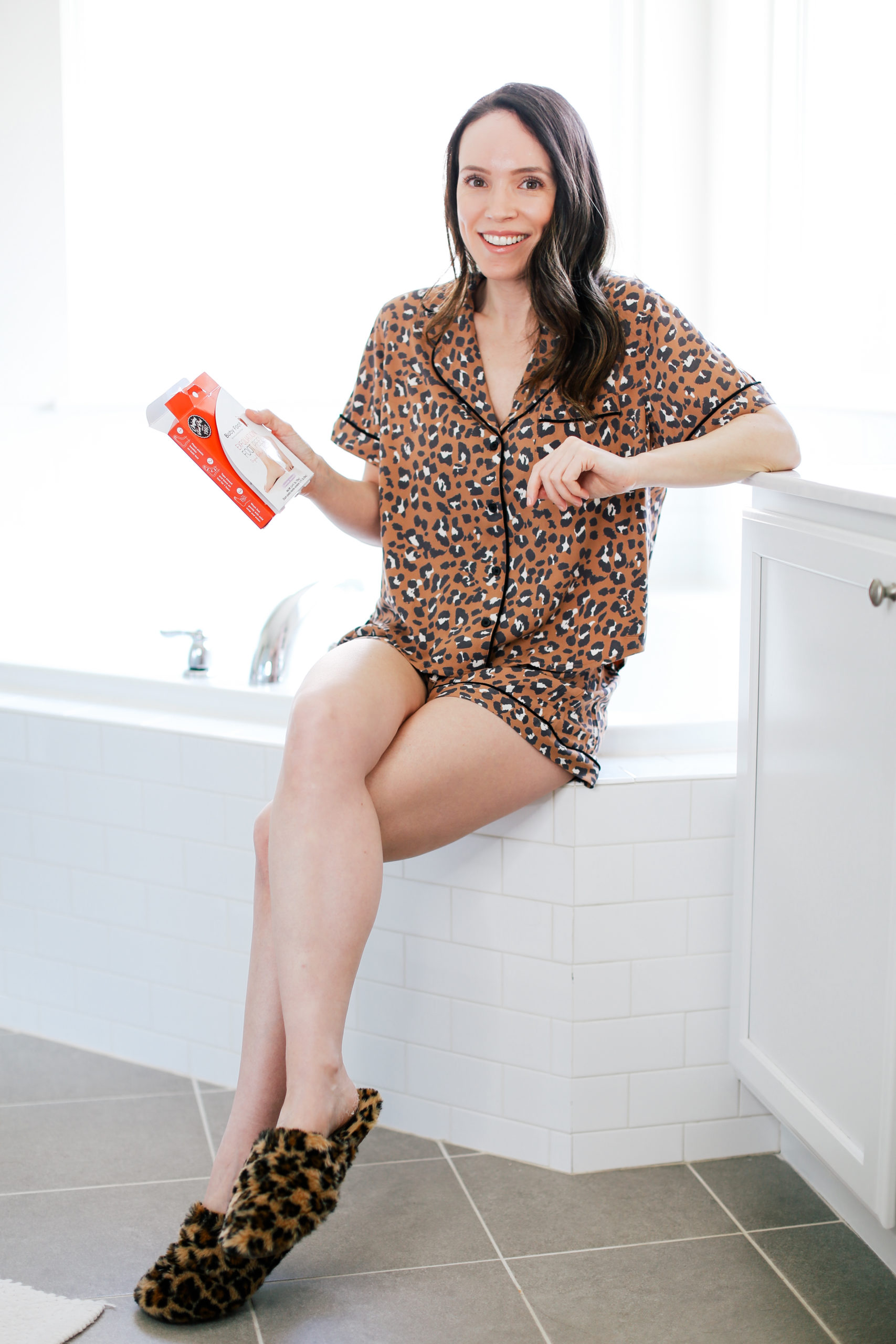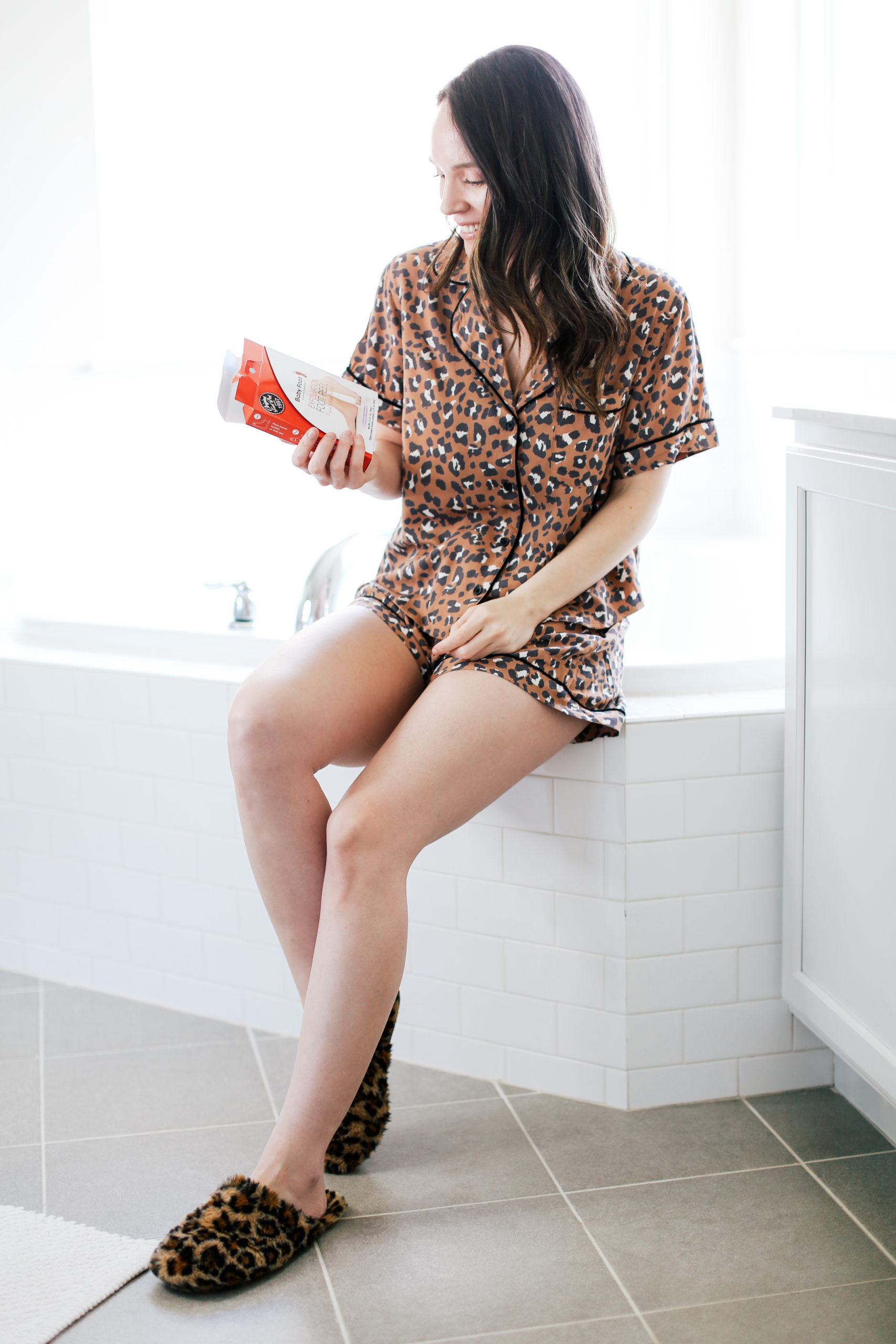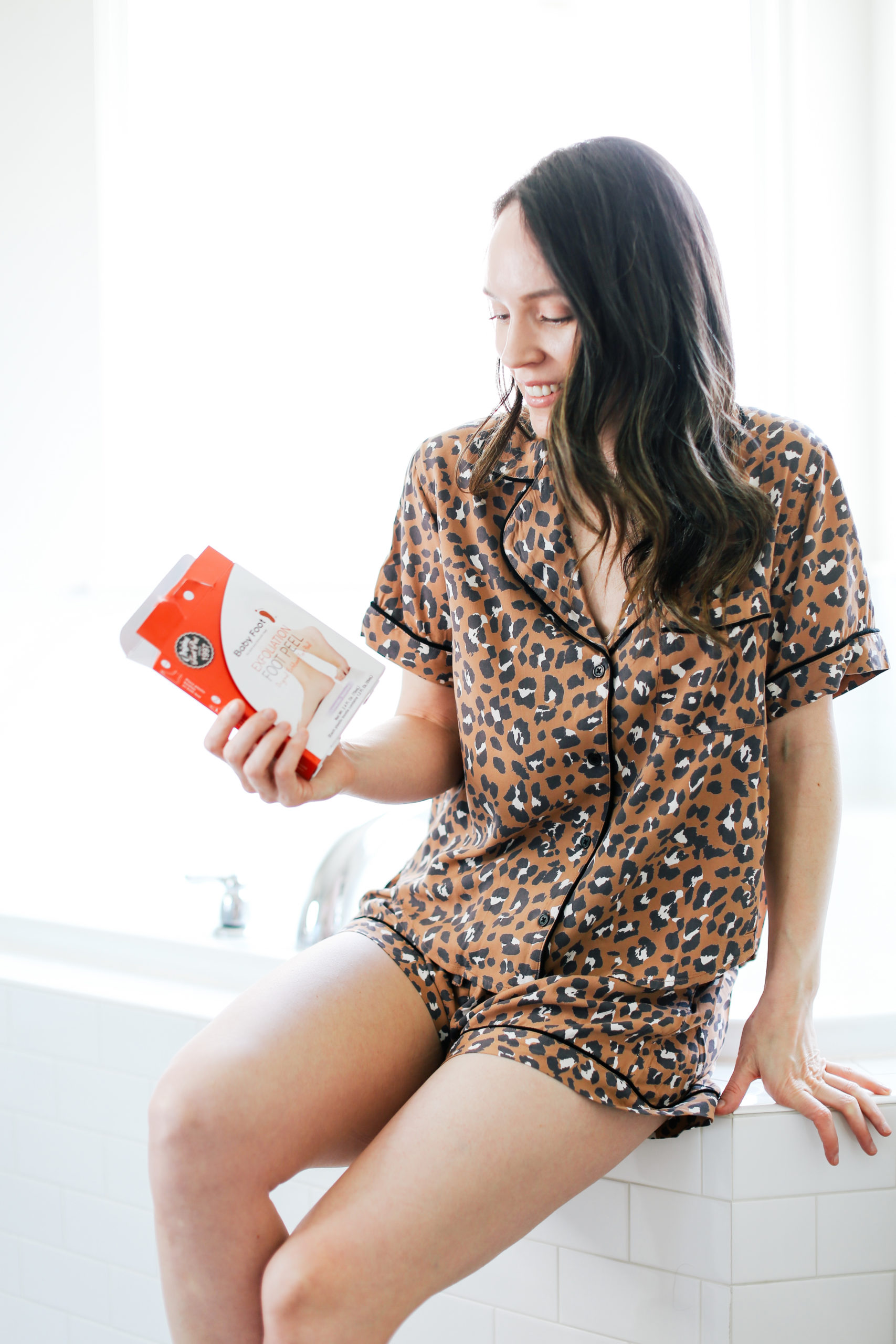 Pajamas – Rails (more sizes here) | Slippers – Madewell
Quarantine has me seeking out all the crazy beauty treatments since I have nowhere to go. There is no better time to do something that takes a week to complete than now. I have been wanting to try the Baby Foot Peel forever but since it can take up to 7-10 days for the skin to fully shed/peel, I never wanted to do it. Now I am hooked! I thought I would share the during and after pics of the peel for those asking – it's not a pretty sight but it sure does work.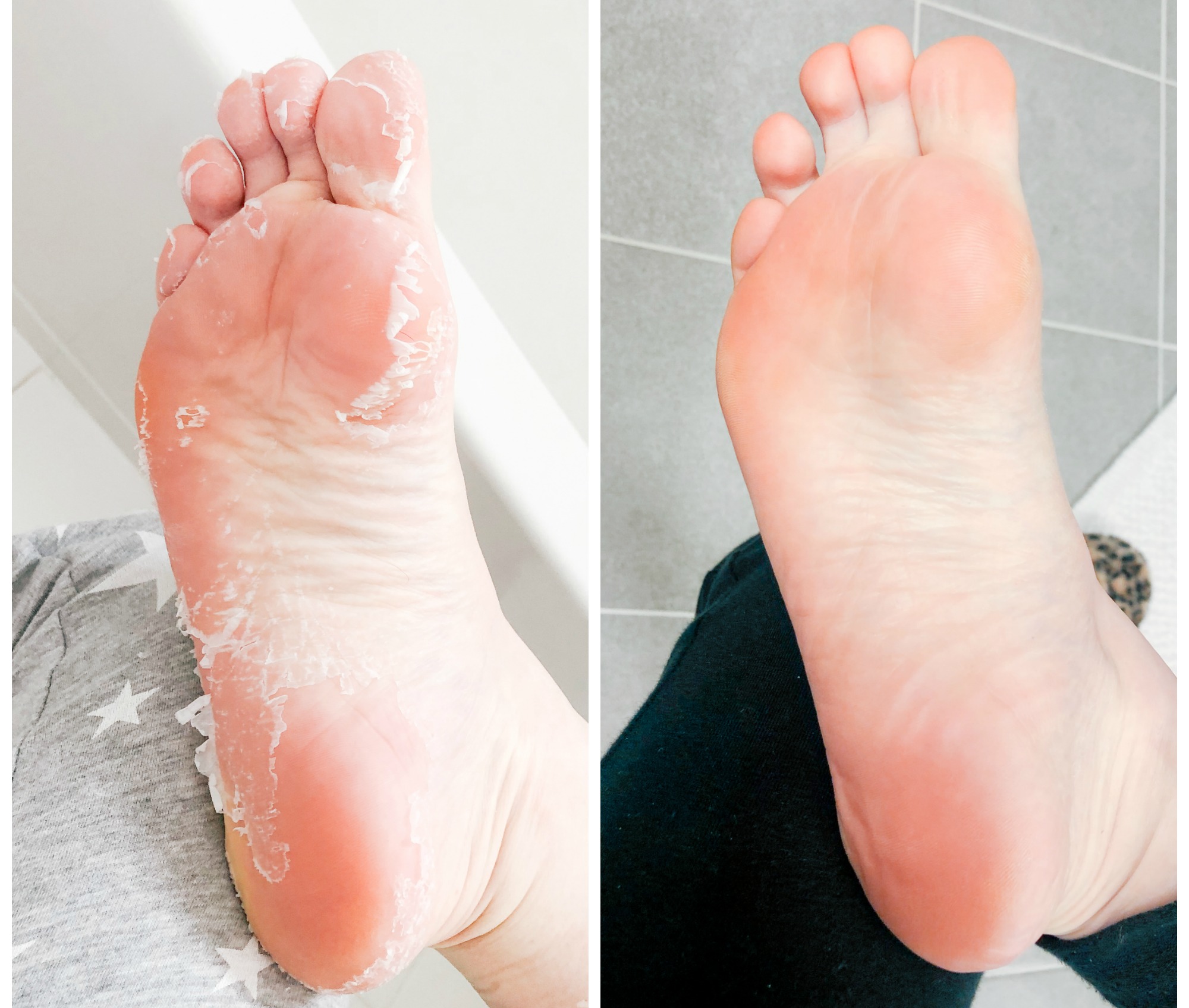 A few things I learned from doing the peel:
Soak your feet before doing the peel
Soak your feet every single night after for 10-15 minutes. This helps to accelerate the peeling.
Wear socks non-stop while it is peeling because the skin will end up all over your house and it's gross. LOL
Clearly everyone has the same idea as me because this particular foot peel sold out so quickly, but it recently came back in stock here so I would grab it ASAP (it's also available here). I definitely will be doing it again because I love how smooth and soft my feet are now.
In addition to the baby foot peel, I have been loving these chin lifting masks that I've been using 1-2x/week. It's a temporary fix but my neck feels much firmer and my chin looks more contoured afterwards. One other crazy beauty tool that I ordered were these face razors. I have always wanted to tackle the peach fuzz on my face and my friend recommended these to me. They are super affordable and get the job done.
Have you been doing any crazy beauty treatments while in quarantine??